We still couldn't believe we had been so lucky to get the passes. We walked up to the cast member on the FastPass queue and gave our little gold dust tickets in.
We then went through the queue line SO quickly! We didn't have chance to take any photos as there was no queue at all and we just walked straight through and straight on to the ride!
This ride was AMAZING!! We absolutely loved it! Karl and I were crying with laughter all the way through the ride and both of us ended up with blisters on our fingers from pulling on the trigger rope so fast
I can see why this ride has such a pull with people and why its always a rush to get there. I think the ride experience was also helped by the fact that we didn't have to queue. 10/10 for this ride, I think its a MUST!!
We came out of the ride and I said to Karl we HAD to go on that again on our next visit to the park later in the week, Karl 100% agreed! We also loved this whole area, the decoration was amazing. Managed to get a few pictures: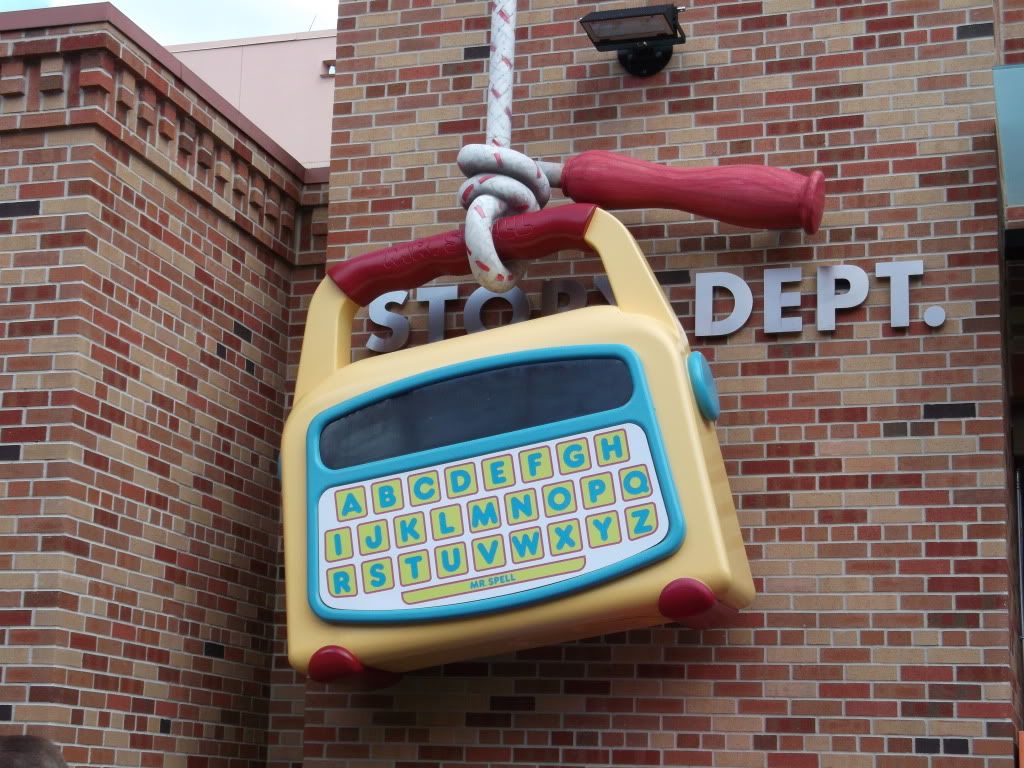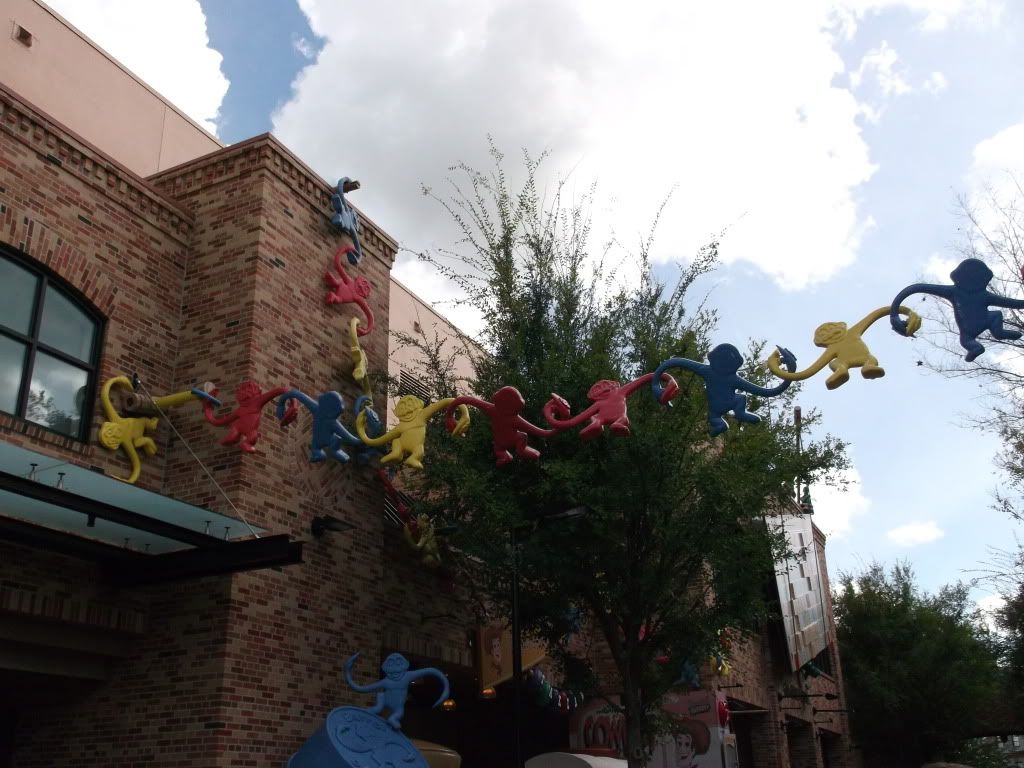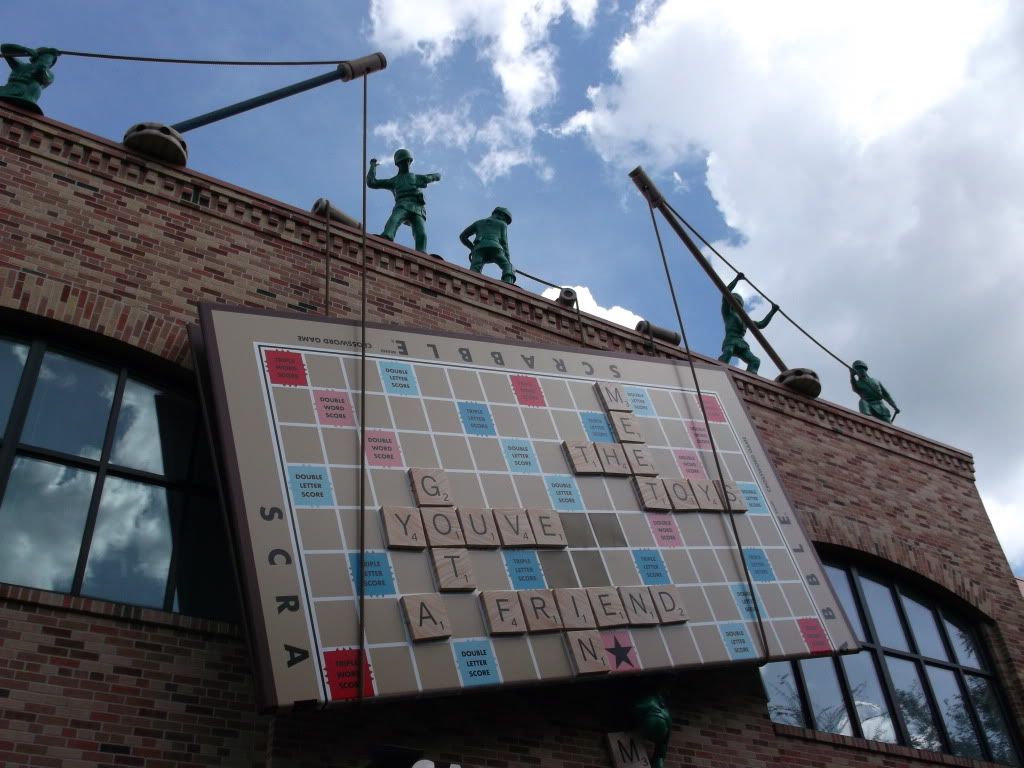 Karl had to get a photo with this guy too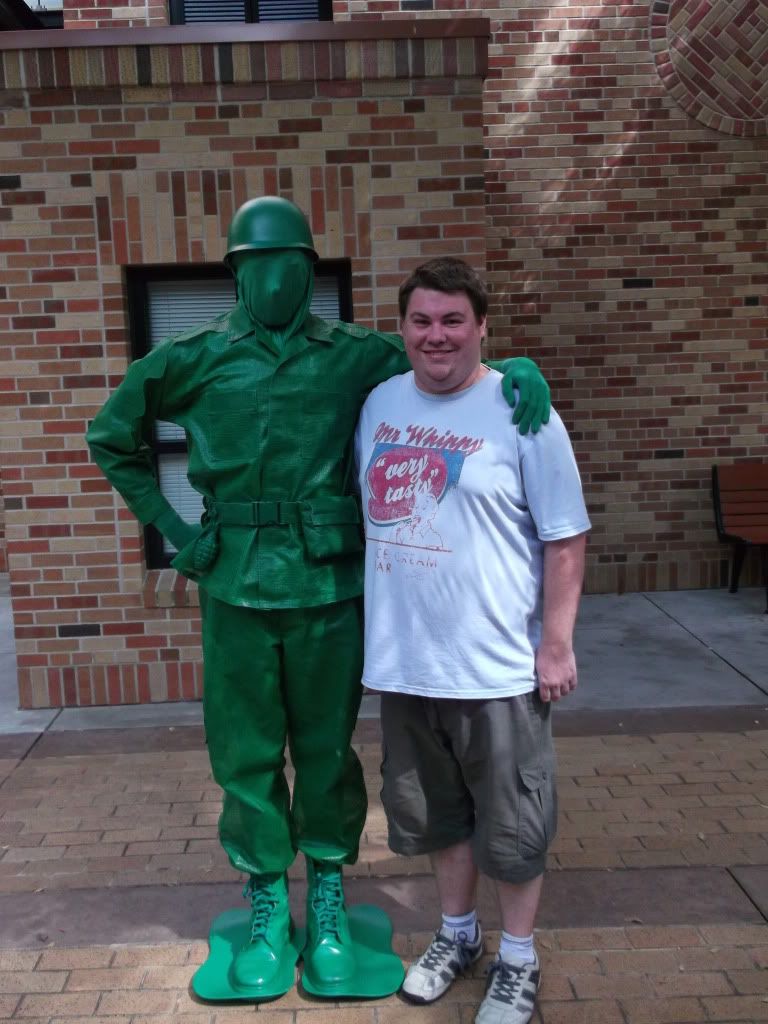 Karl suggested we head over to Tower of Terror (no, no, no!) but as I was terrified I decided to delay things and say that we should have a look around Walt Disney: One Man's Dream and plus, it was VERY hot outside and it would be nice to be inside to cool off.
I really enjoyed looking around here as it was very interesting. Managed to get a few pictures: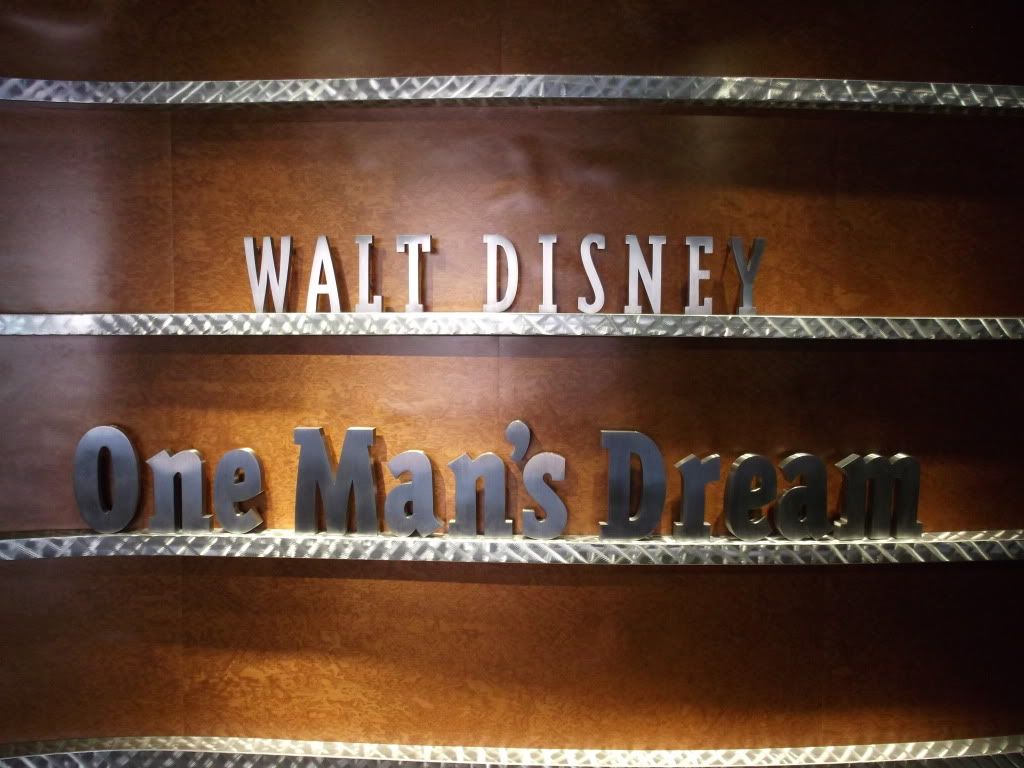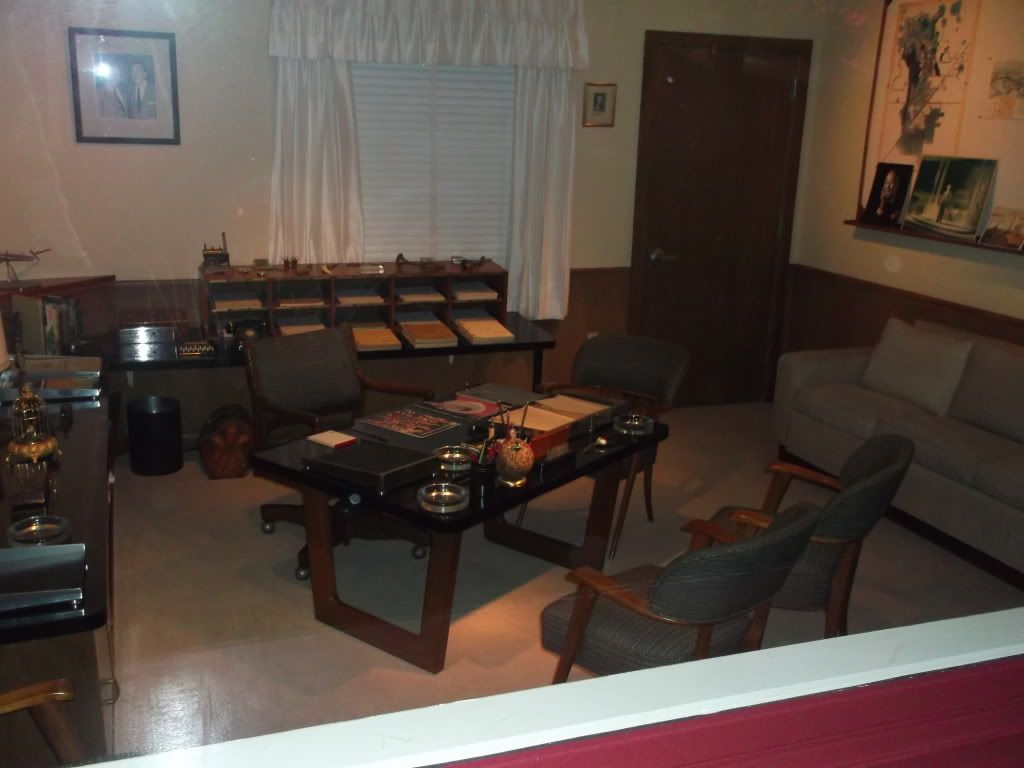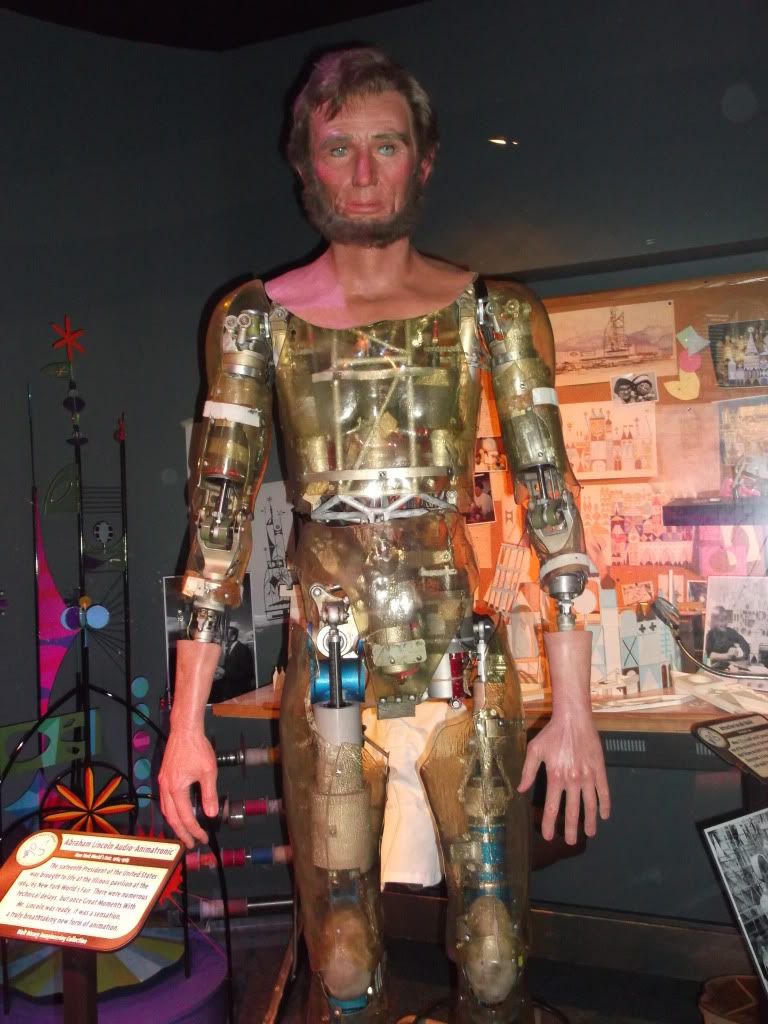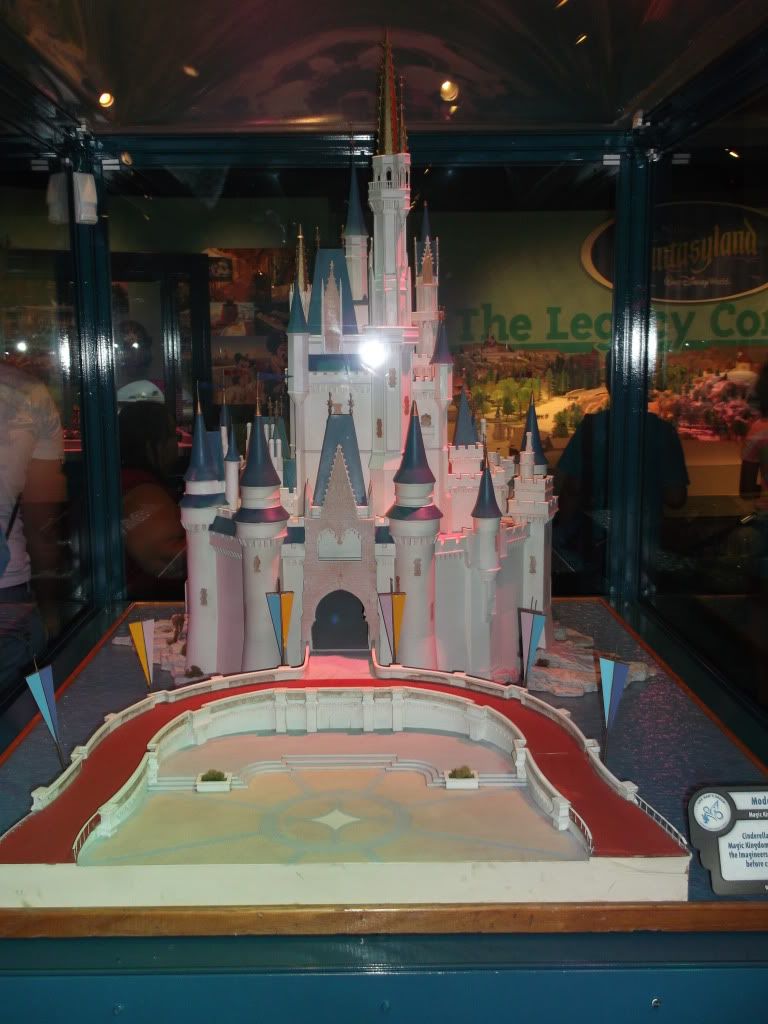 It was then time... I couldn't put it off any longer and Karl knew it. I was about to face my nightmare...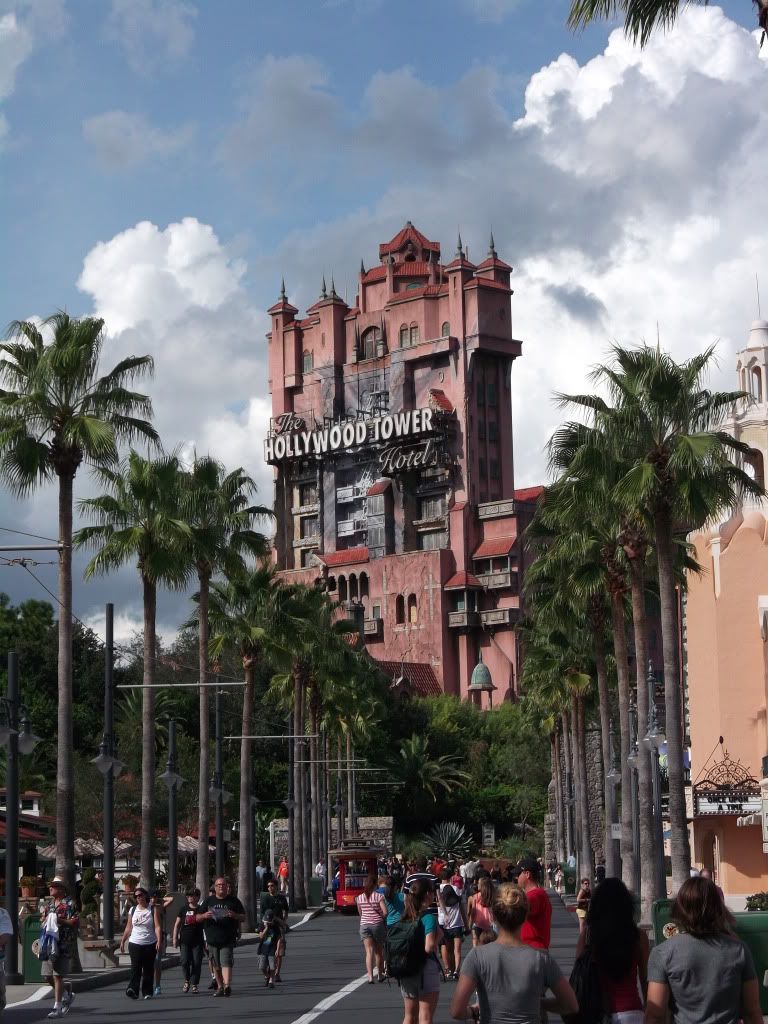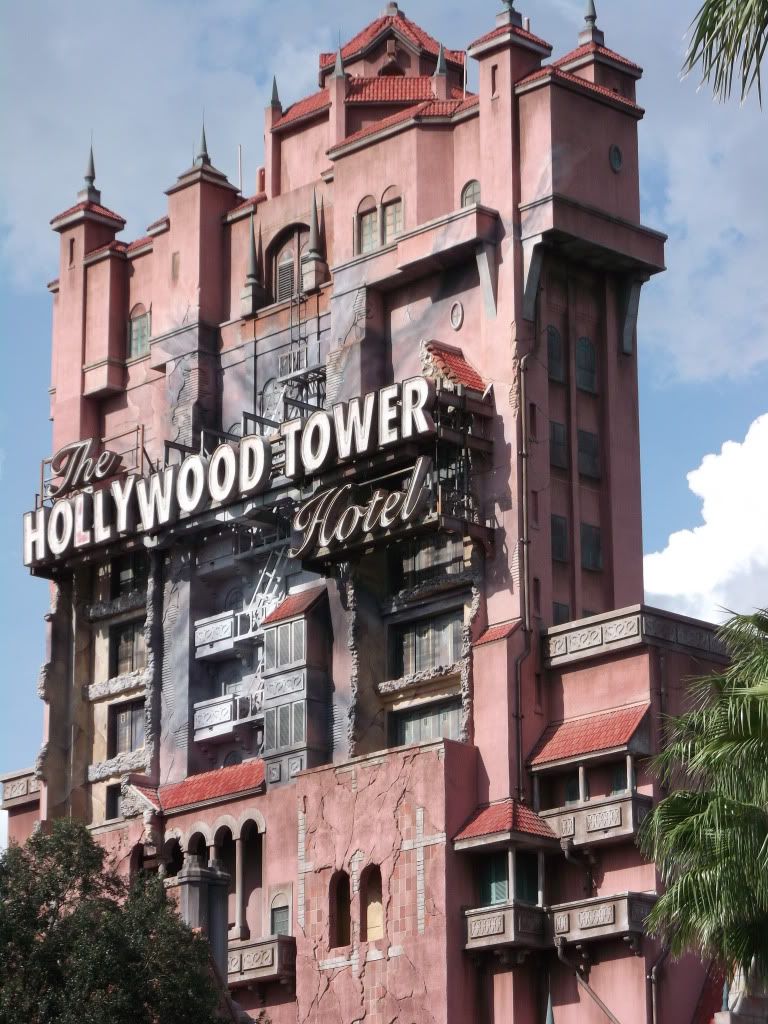 I was so terrified I couldn't speak! I REALLY didn't want to do this but I knew that if I didn't, I would probably regret it!
I took a (very) deep breath, held Karl's hand and we made our way to the ride. There was no queue so we walked straight up the path and in to the 'reception' area. Although I was a little pre-occupied thinking about what I was getting myself in for I still managed to look around and appreciate the decoration in this ride. It has to be one of the best themes I have ever seen, I loved it. Karl was pretty impressed too and found it fascinating!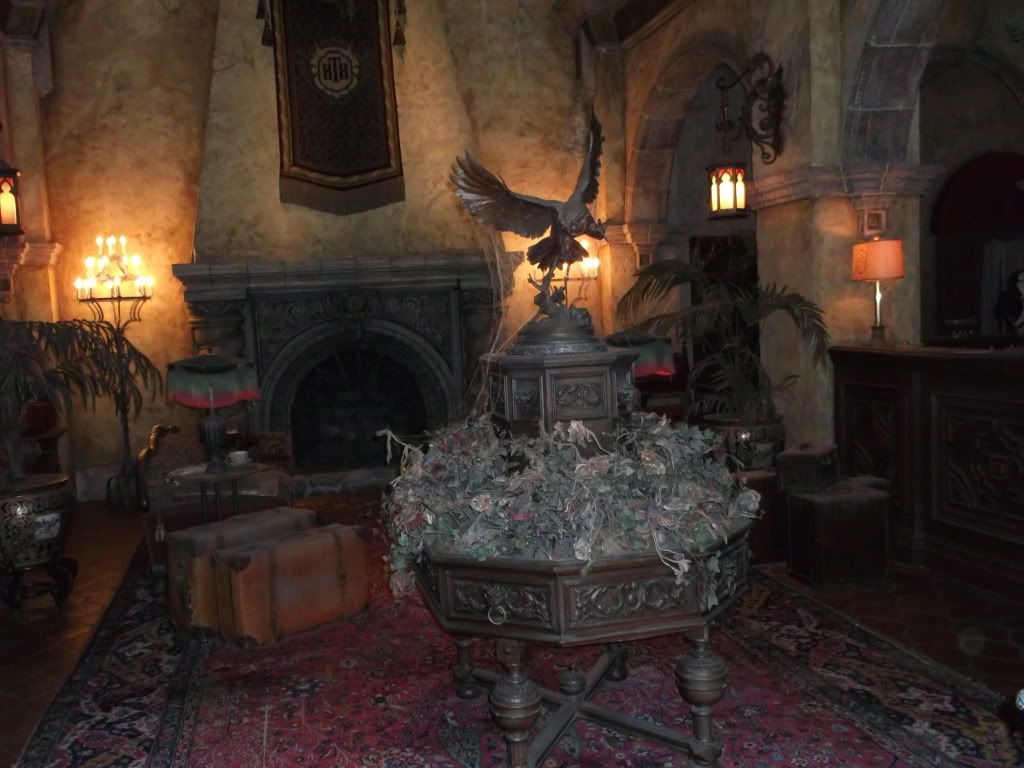 It was time.
We walked in to the library, the doors closed...
"You unlock this door with the key of imagination, beyond it is another dimension. A dimension of sound, a dimension of sight, a dimension of mind. You're moving into a land of both shadow and substance, of things and ideas. You've just crossed over into . . . The Twilight Zone."
For pretty much the rest of the video I was gripping on to Karl's arm so tight and then we were off again in to the boiler room. Again, there was no queue so we pretty much got straight to the lift door.
We got sent to the back left hand side (if your looking into the lift). Karl sat next to the wall and I sat next to him. 2 woman then got on and sat next to me. When the lift had filled, the door closed and we were off! I was so scared, I was gripping Karl with one hand and the handle on the chair with the other.
I apologised to the lady next to me about how loud I was probably going to scream and she laughed. She told me I would be fine and had nothing to worry about and she put her arm round me!
I have to say, I paid no attention to the ride whatsoever as I was so worried about what was coming up. The lady next to me said that the drop section was coming up so she let me go and stuck her arms in the air... I felt the lift go up and then...
WOOOOOOOOOOOOOOOOOOOOOOOOOOOOOOOOOOOW!! What a feeling! When the doors opened and we could see over the whole park I was amazed! I never thought I would ever say it but
I LOVED EVERY SECOND OF IT!!!
I was screaming, laughing and throwing my arms in the air with Karl! The first drop took my breath away but it was wonderful!! We had a really good drop selection with some pretty big drops.
The lady next to me clapped me when we stopped and high-fived me and said "You did it sweety!!"
I was so happy!
We ran off the ride and to the photo station. I took a sneaky photograph of our picture: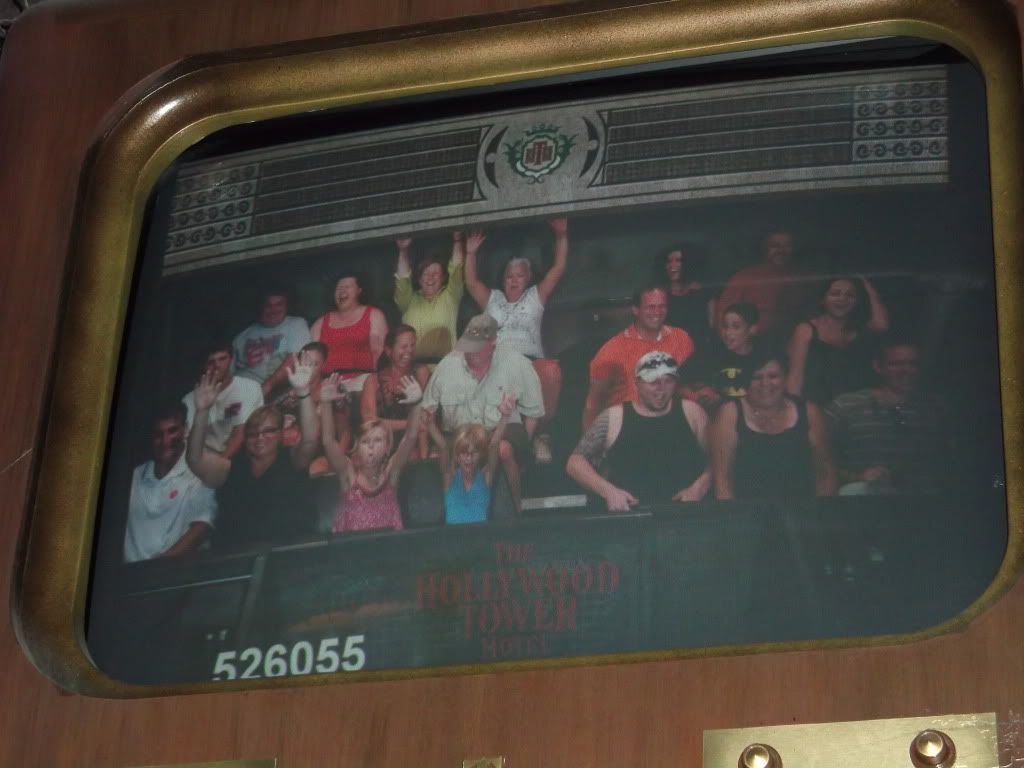 Thats me, on the left side, back row with the red vest on and Karl sitting next to me smiling! As you can see this picture was taken before I started enjoying the ride,
We walked back out through the gift shop, took one look at each other...AND RAN STRAIGHT BACK ON!!! Yes, me, the girl who had been having nightmares about this ride was willingly running to get back on!! Karl and I loved it!! There was no queue again so straight back on. I have to say I enjoyed the ride a LOT more this time and actually got to watch the ghosts in the corridor! I thought that was amazing! Again, we had a great drop sequence! This was now my favourite ride of the WHOLE trip!!!
It was nearing the end of the day and we had one ride left that we wanted to do,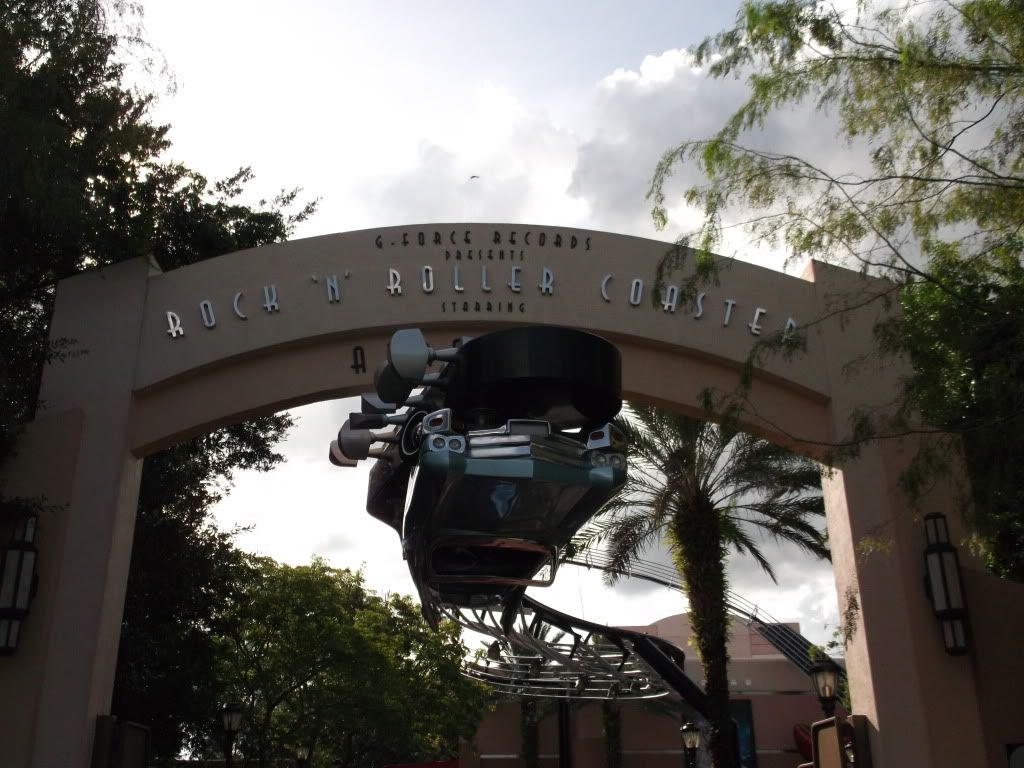 There was quite a big queue for this so we went to see if there was any Fast Passes. We were in luck, there were so we grabbed 2 and then headed in to the ride shop to look at the merch.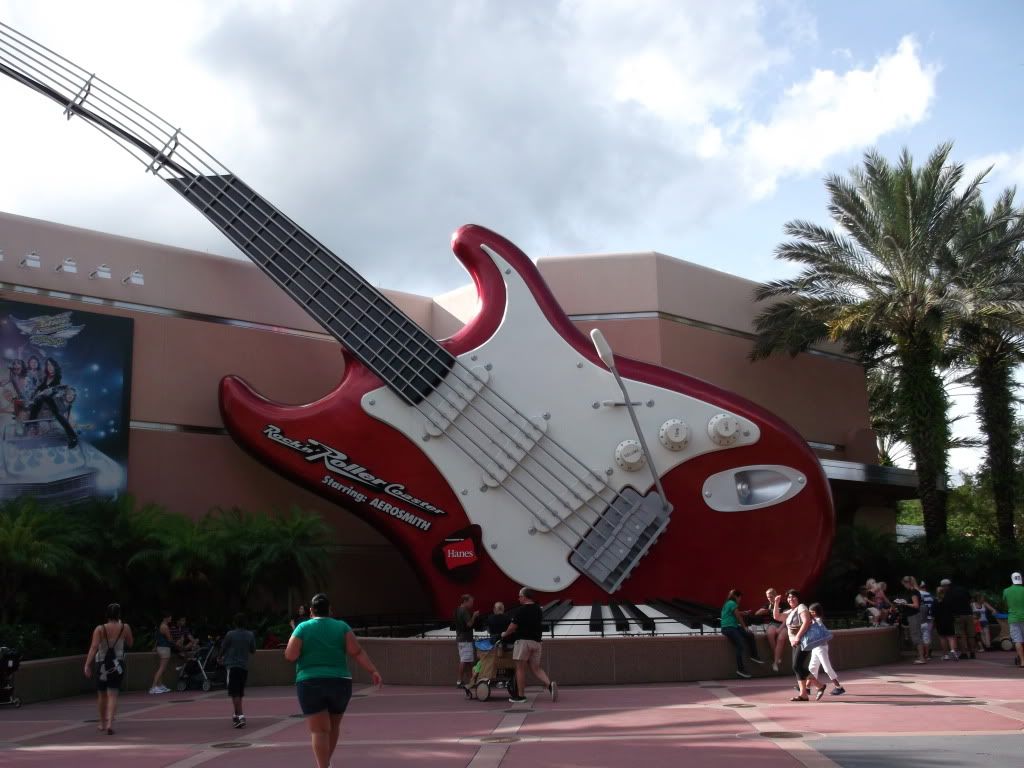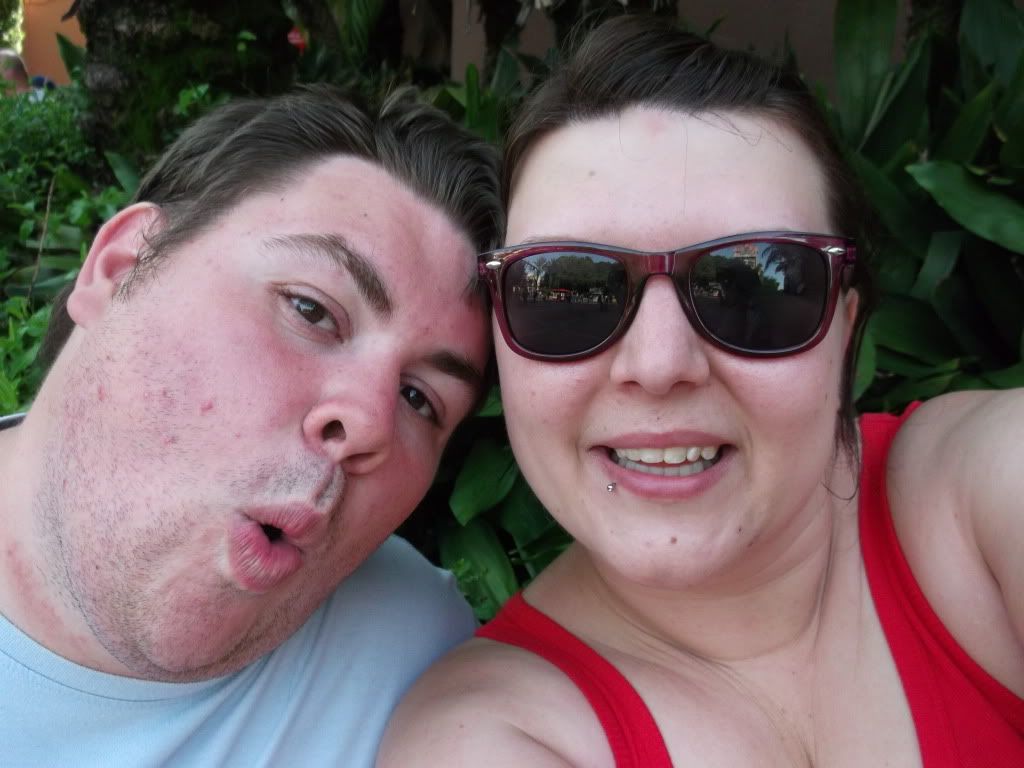 Within 30 minutes it was our Fast Pass time. There was a little queue still but it was far better than waiting in the normal one. We took our seats and the 'car' rolled around ready to be launched! Steve Tyler counted us down and then WOOOOOOOSH, we were off!
Great ride, great soundtrack and I LOVE launch coasters!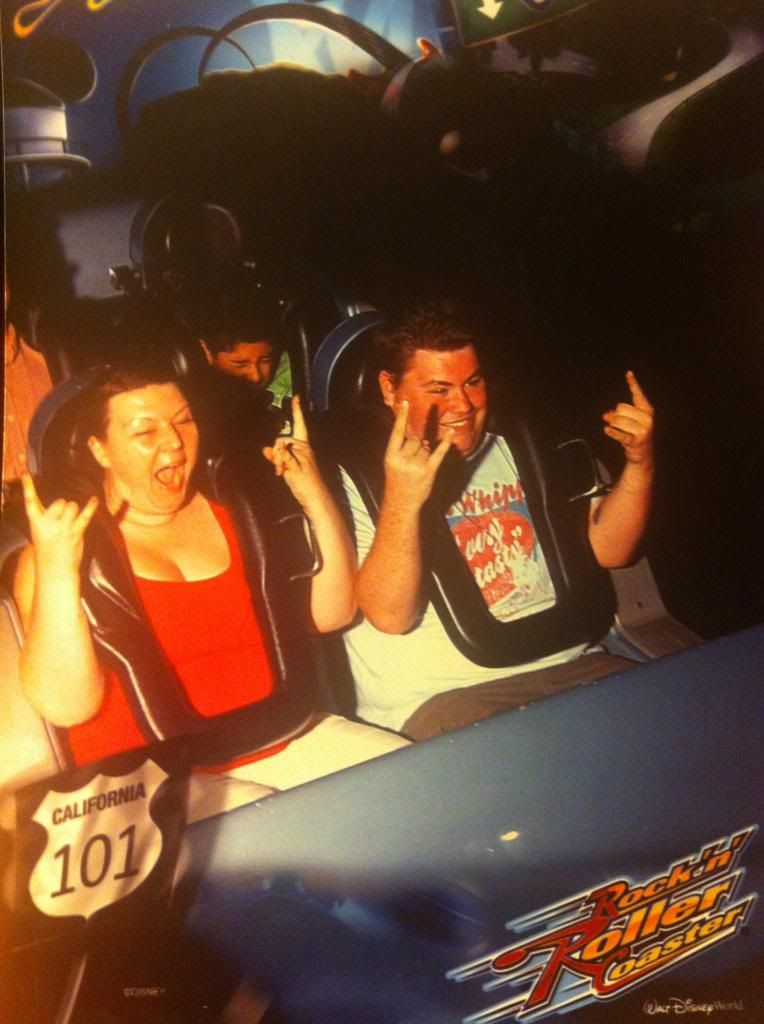 After the Rock 'n' Roller Coaster we called it a day and headed back to the car. What a day it had been! I was so pleased that I had braved the T.O.T and Karl was proud that I had done it!
When we got back to the room we had a bit of a rest, watched a bit of TV and then headed out to the Olive Garden. We had read nice things about the restaurant and were looking forward to trying it, unfortunately when we got there about 8, the queue was out the door!! Oh no! It was getting late so we didnt really know were else to go so we decided to walk back down to Pointe and found a lovely restaurant called Maggianos. It was a beautiful Italian restaurant and we sat outside in the lovely warm breeze, drank wine and ate wonderful food. Karl had a lovely chicken pasta dish and I had the biggest meatball (yes there was one) I had ever seen with a huge bowl of pasta. It was a little expensive but the portion size and the quality of food was well worth it!
We had fantastic day and wonderful evening. Thank you Hollywood Studios!
Continued...