Hello everyone and welcome to my latest adventure. This was a double birthday celebration for my mother Jeanette and myself, Pam. I'm posting this on the DVC boards because it was booked entirely with points. I hope this is the right place to be.
This is a picture of us from our last cruise.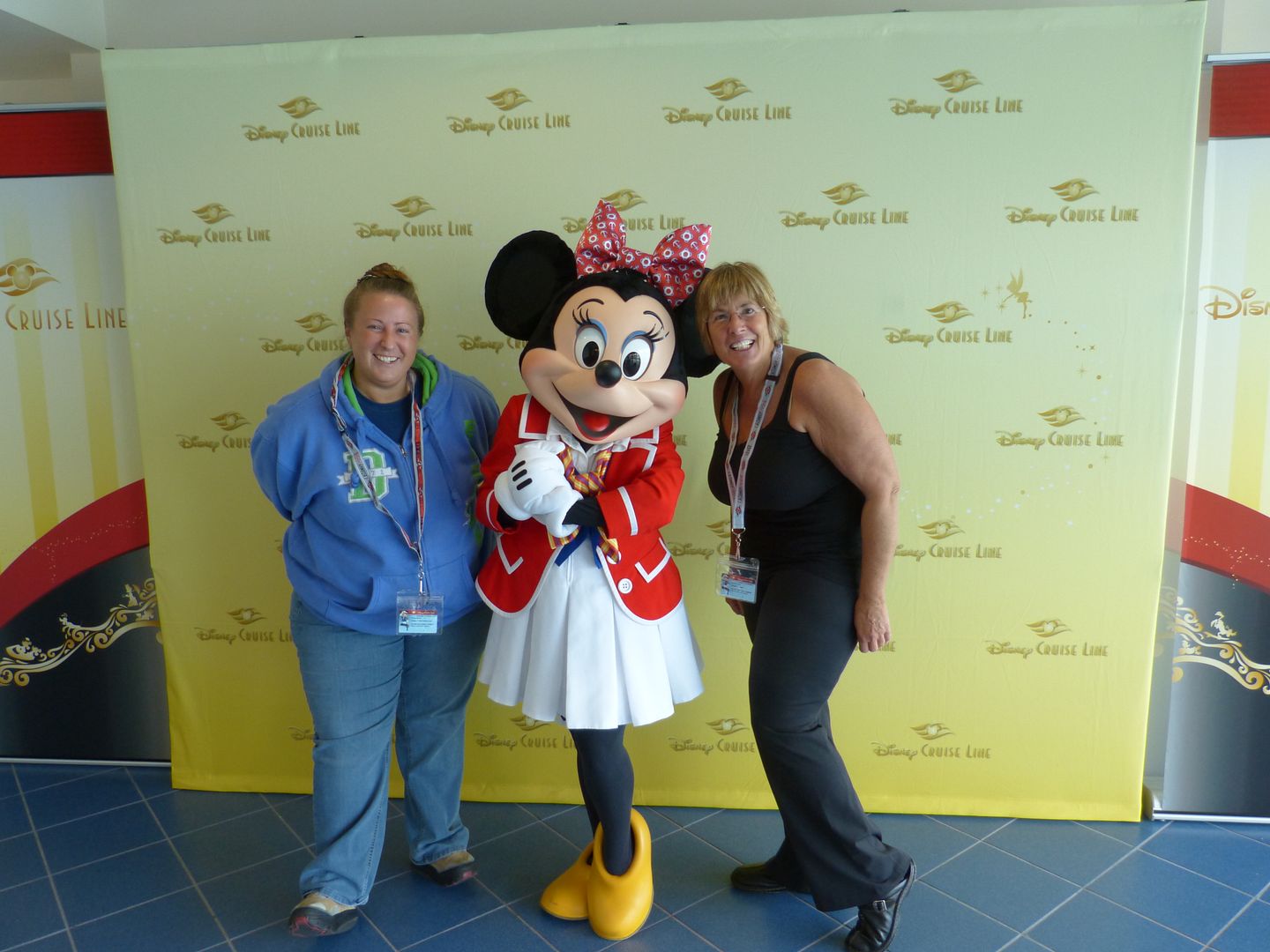 Im on the left and mom is on the right.
The dates of this trip were March 8-19 2013.
Itinerary:
March 8 VWL
March 9 start of our first cruise on the Fantasy
March 10 At Sea
March 11 At Sea with Palo brunch at 10:00 a.m.
March 12 St Thomas with an excursion to St John
March 13 Puerto Rico
March 14 At Sea with Palo dinner at 8:00 p.m.
March 15 Castaway Cay with parasailing at 10:00 a.m.
March 16 end of cruise, going to AKV CL
March 17 AKV CL
March 18 AKV CL
March 19 heading home
Im going to try for mainly a picture TR but I tried to do that last TR and it didnt work. If I start to get long winded please try to stick with me. A little history before I begin. Im a DVC member and mom is my Disney partner in crime. If it wasnt for her pushing me to go to a DVC presentation we probably would never have started cruising. I say this because I had extra points to use my first year and she suggested we try a cruise. Cruising was never on my radar so thanks to her pushing the DVC presentation and then suggesting a cruise with the extra points its all thanks to mom were in love with cruising now. This was our third DCL cruise but our first time on the Fantasy. This was also our first 7 night cruise. Our first cruise was on the Dream in March 2012 for 5 nights, and the second was for 4 nights on the Wonder in January 2013. There are also a few cruises booked for the future.
We stayed at VWL before the cruise because the flight costs were so much cheaper than leaving the day of the cruise. This was our first time at the WL and mom absolutely fell in love. I thought it was very nice as well, well definitely be back for a longer trip. We had a 12:15 flight and got to Orlando around 2:30. We were in our room by 4:30. Our plans were to explore the resort a little bit and then head to DTD for dinner at EoS.
We got a little lost trying to find the room. We went down the hallway the room was down but there was no way to get up to the second floor that we could find. I thought for certain thered be an elevator around the middle since it was such a long hallway but no such luck. We had to reverse our tracks and head back to the elevators and then back down the hallway. We finally made our way to the room and were in for quite a surprise. The pictures Id seen of the rooms previously did not impress me at all, I thought they looked very stark. But it was actually quite warm and inviting.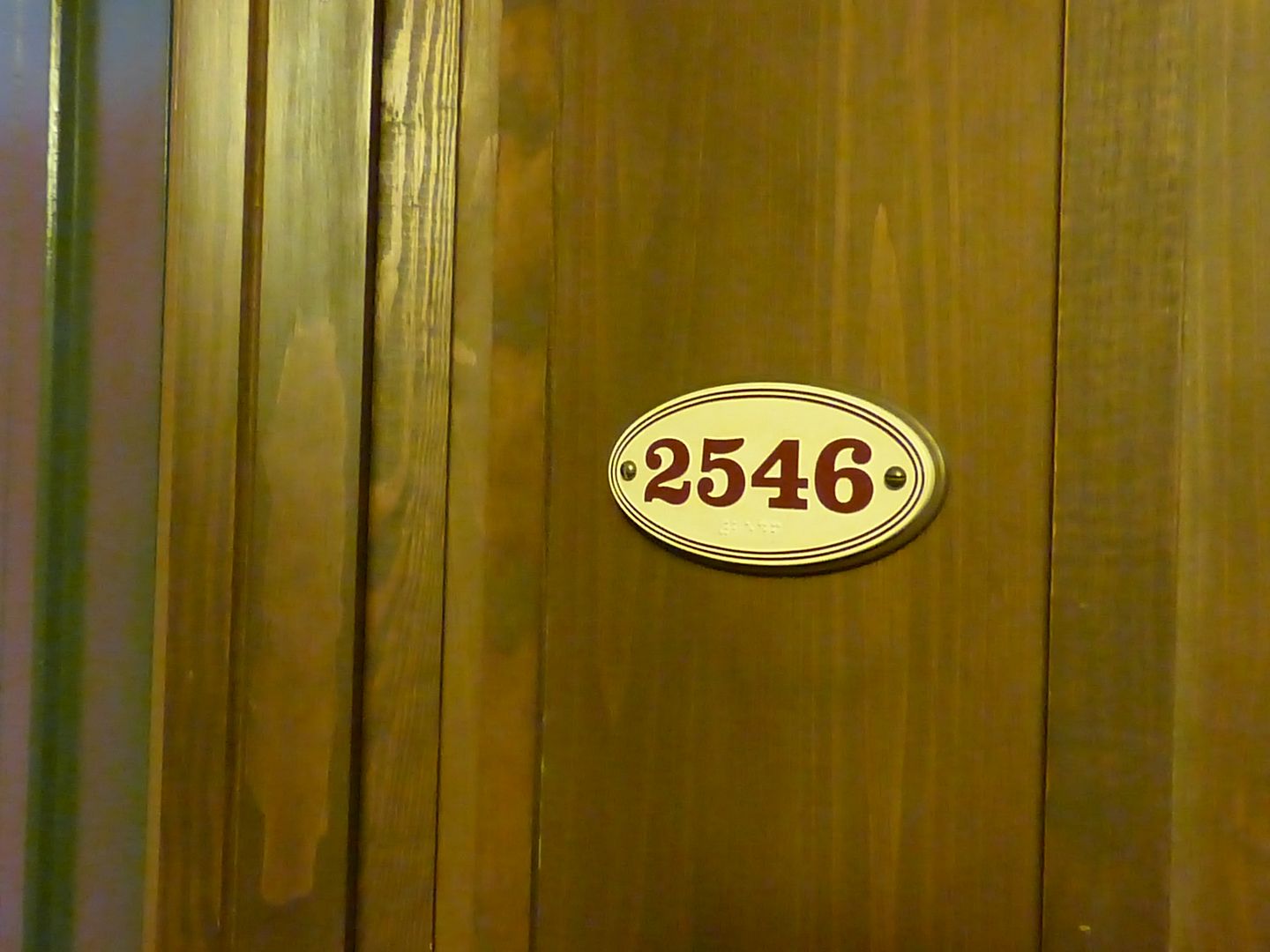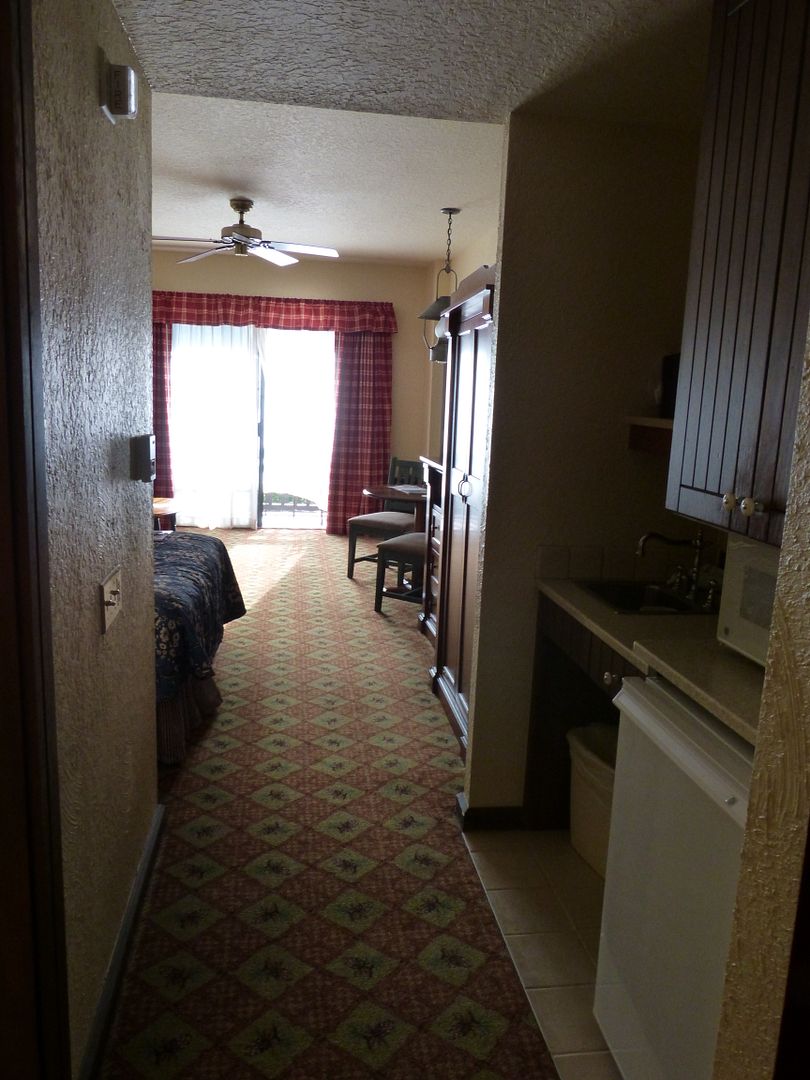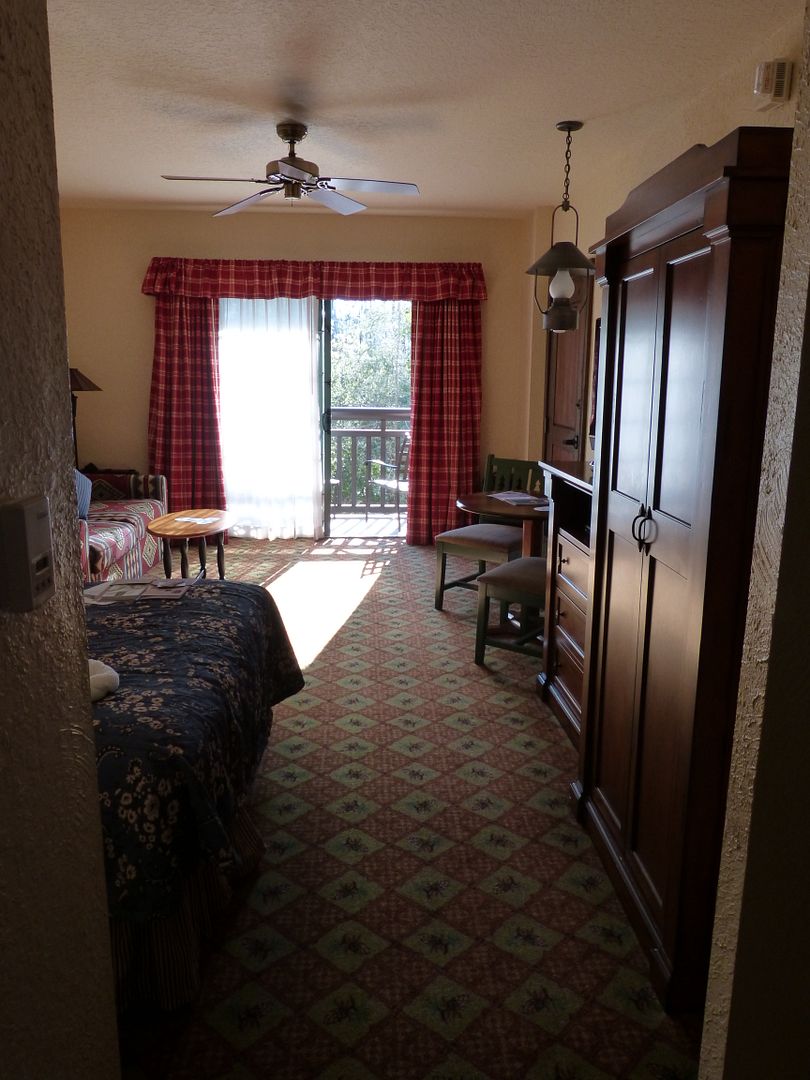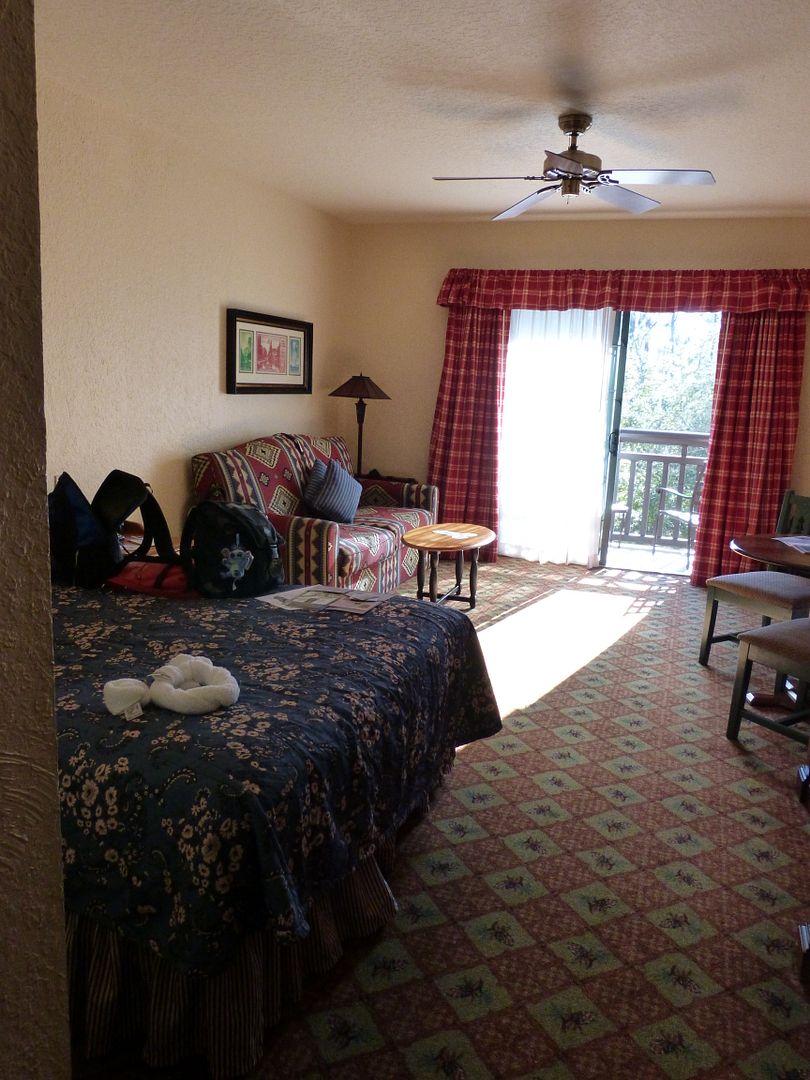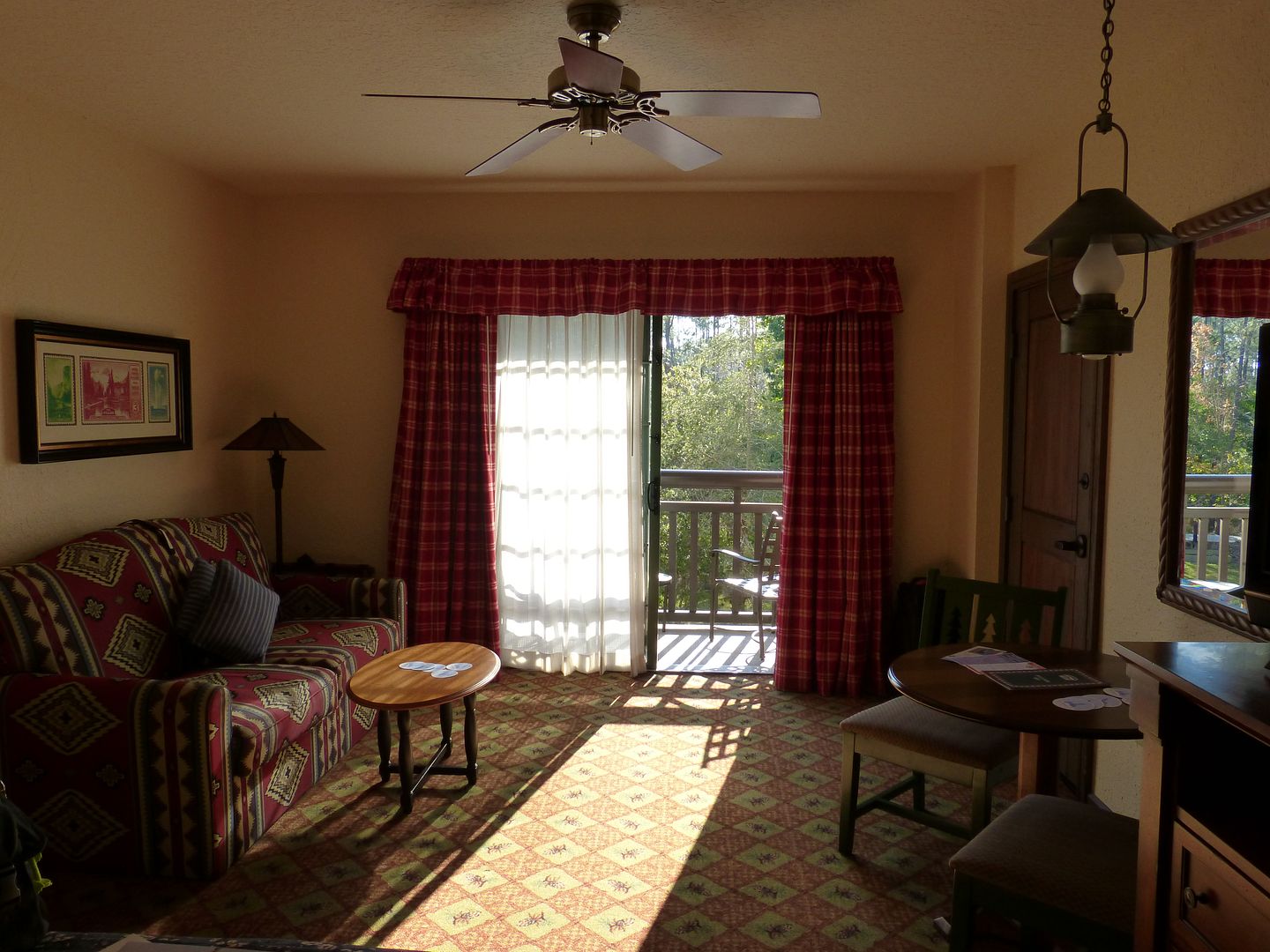 We didnt spend any time out on the balcony but it was a nice view.
To the left
To the right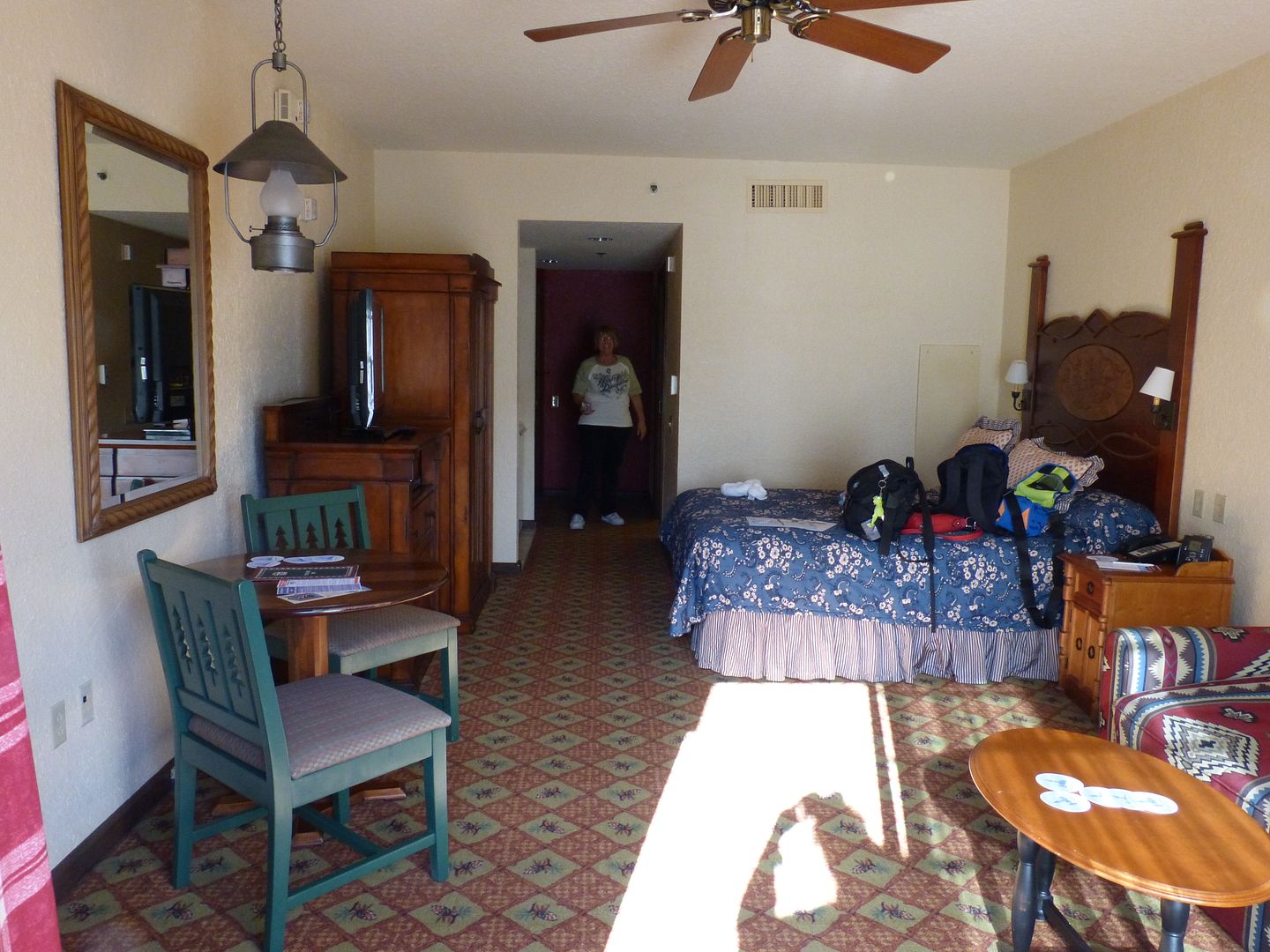 I thought the lantern was a cute touch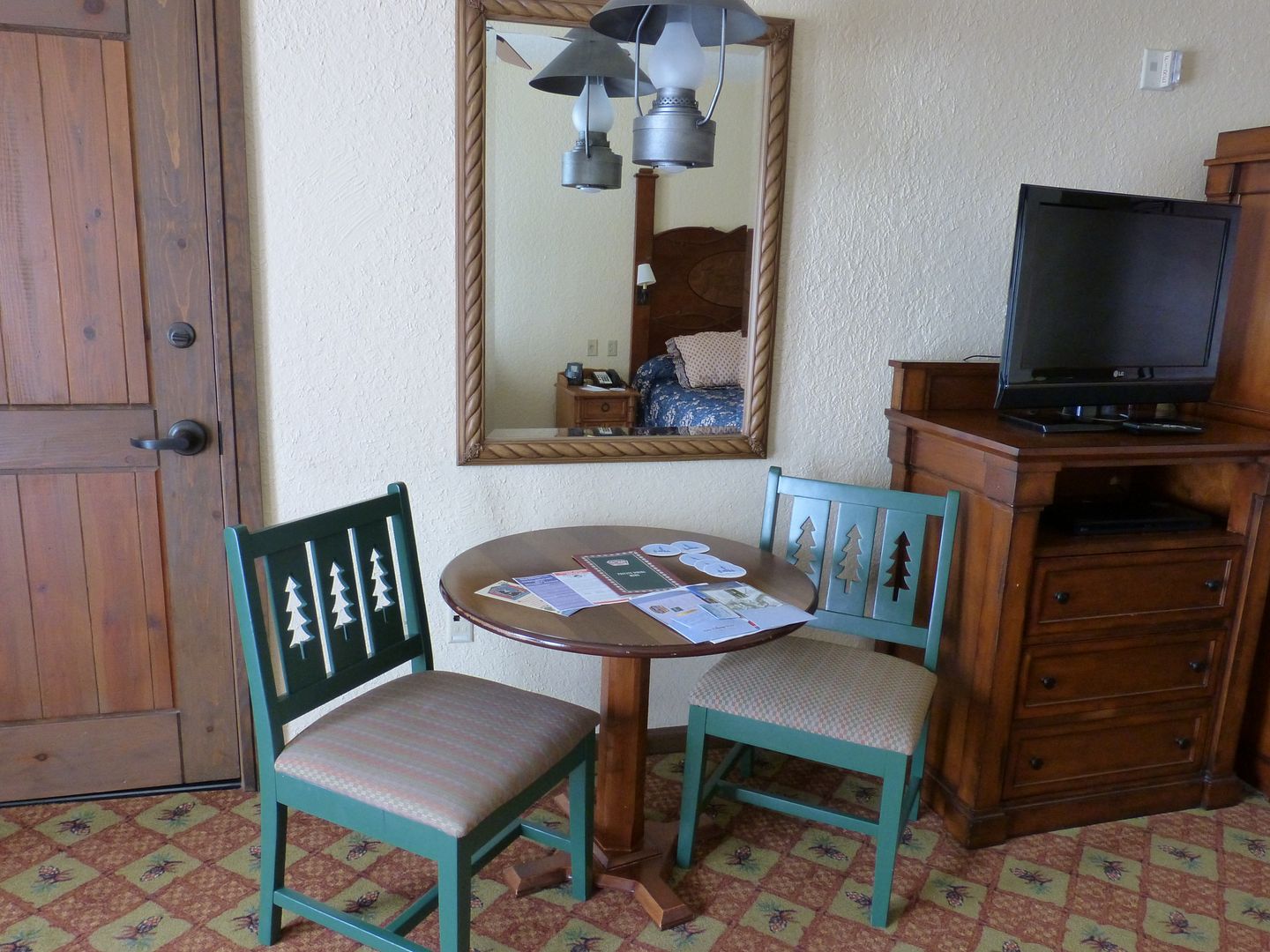 When I took the bathroom pictures I realized we were in a HA room. If we had been there for more than one night I would have asked to be changed, I really didnt like the shower.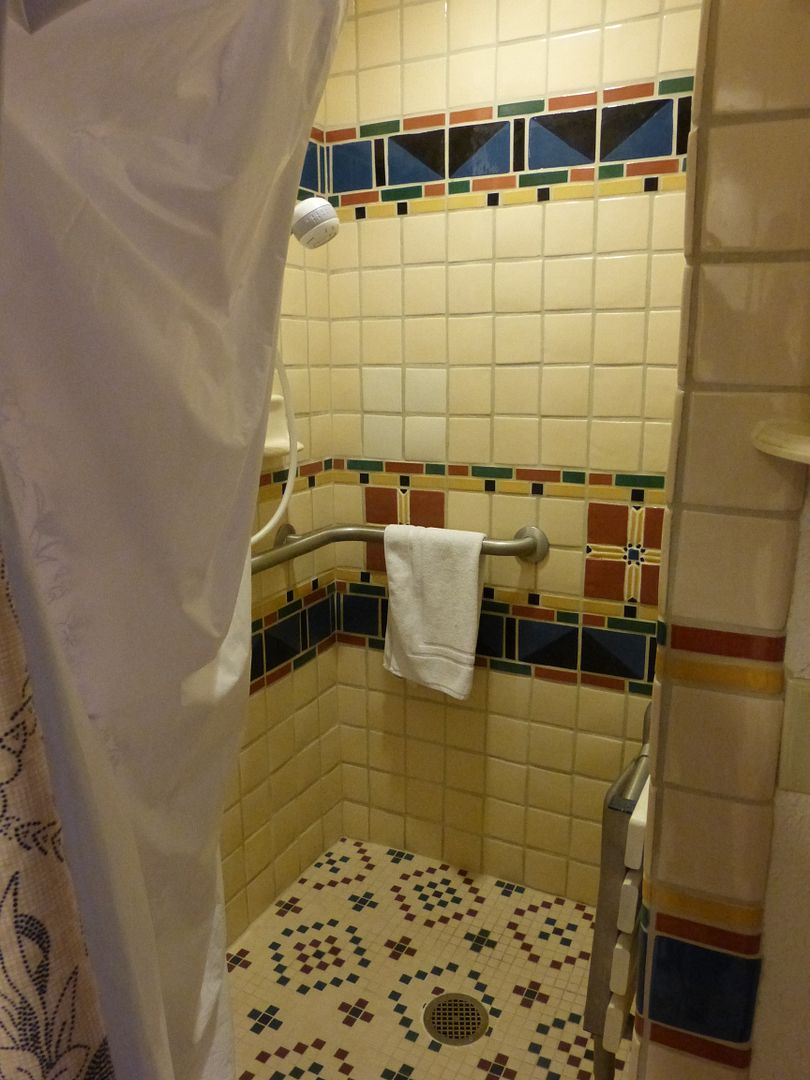 Our kitchenette