Yep, the violinist stays for cake cutting/toasting part.
We only danced with each other and.....the mice! (My father is deceased, so we skipped the father/daughter and mother/son part).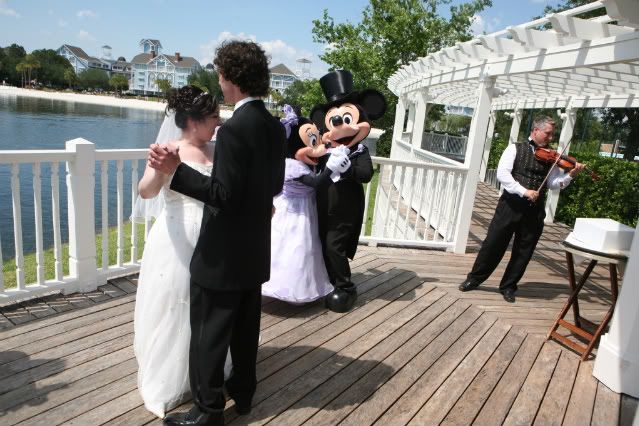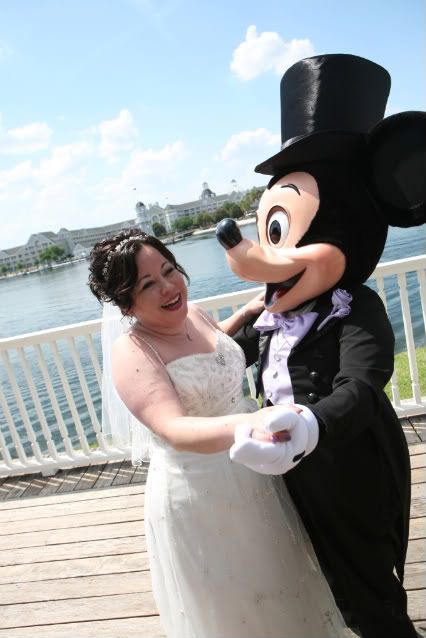 Yes, whichever character(s) you want, they stay for 30 mins...it seems like longer though for us! (I almost think they did stay a bit longer LOL). They do the cake cutting with you, we danced and took lots of pics with them...