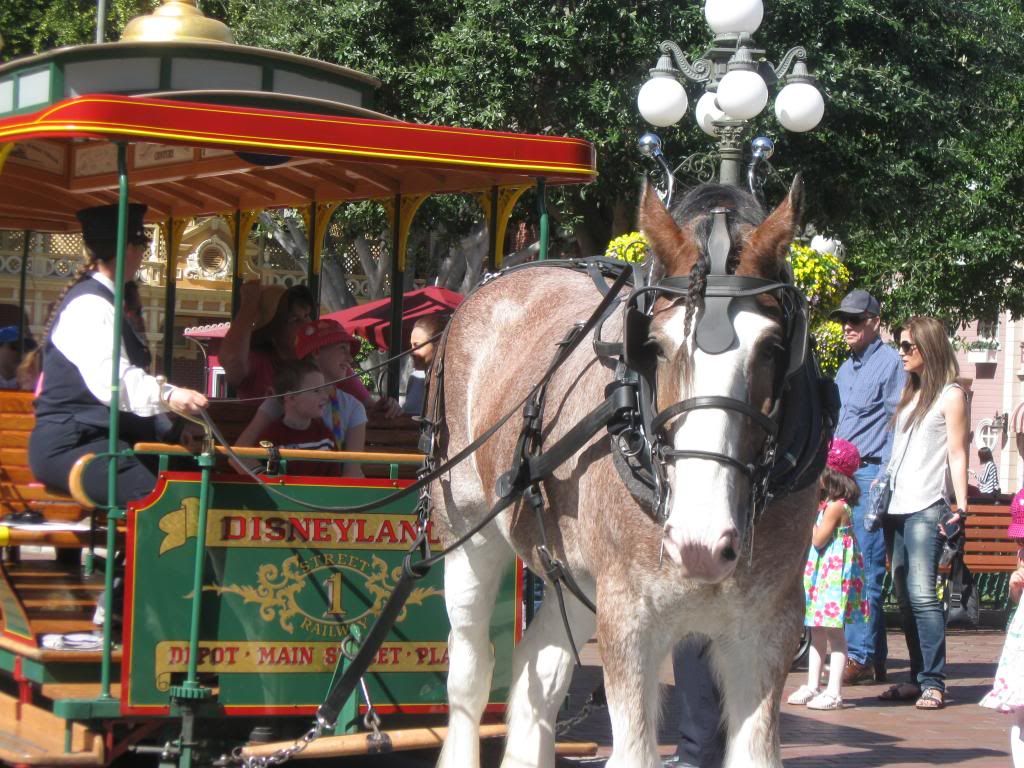 Um yeah, our first stop was another trolley horse.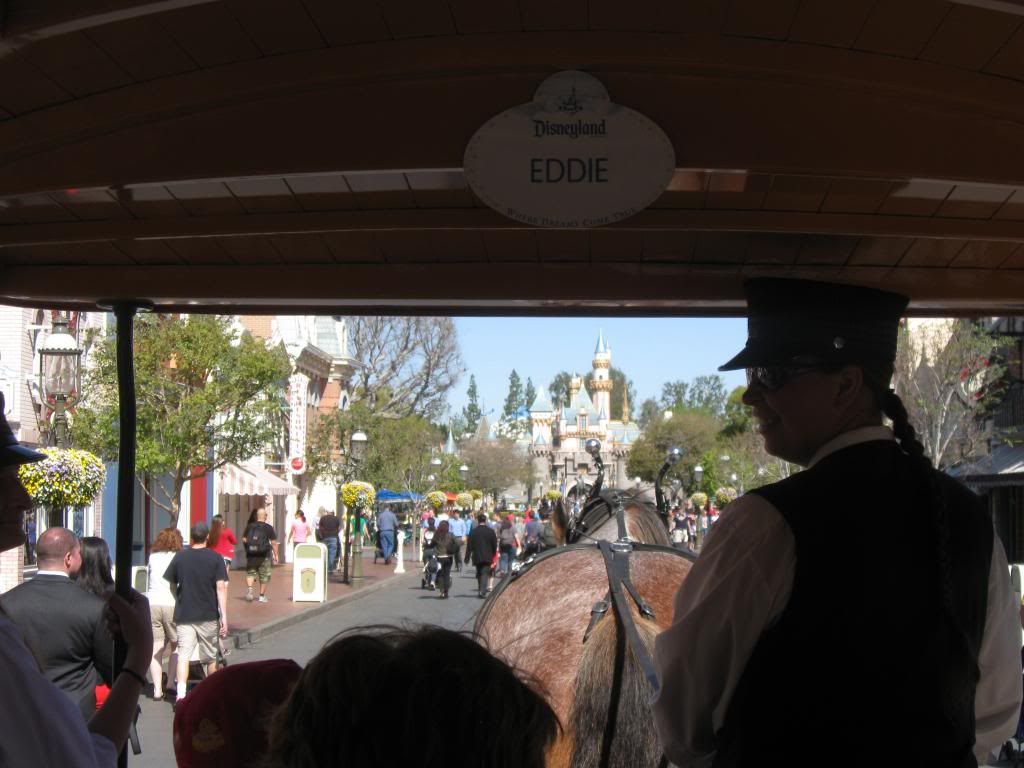 Meet Eddie. As of early March 2013, Eddie is the biggest trolley horse Disneyland employs.
He is kind of like a small elephant.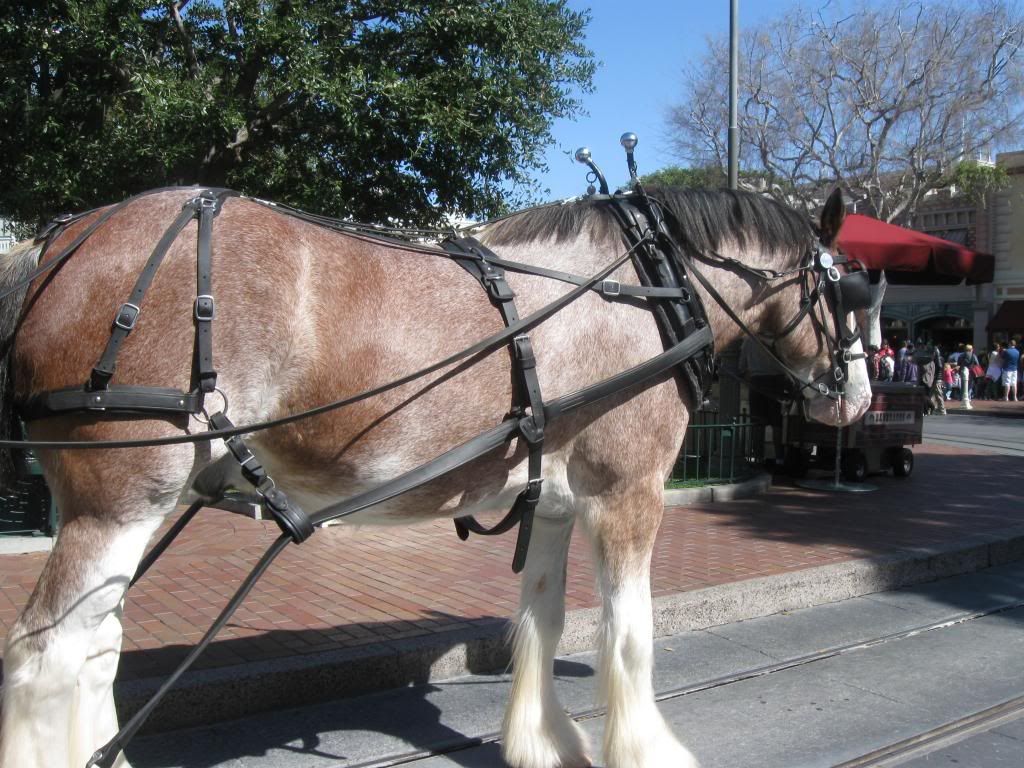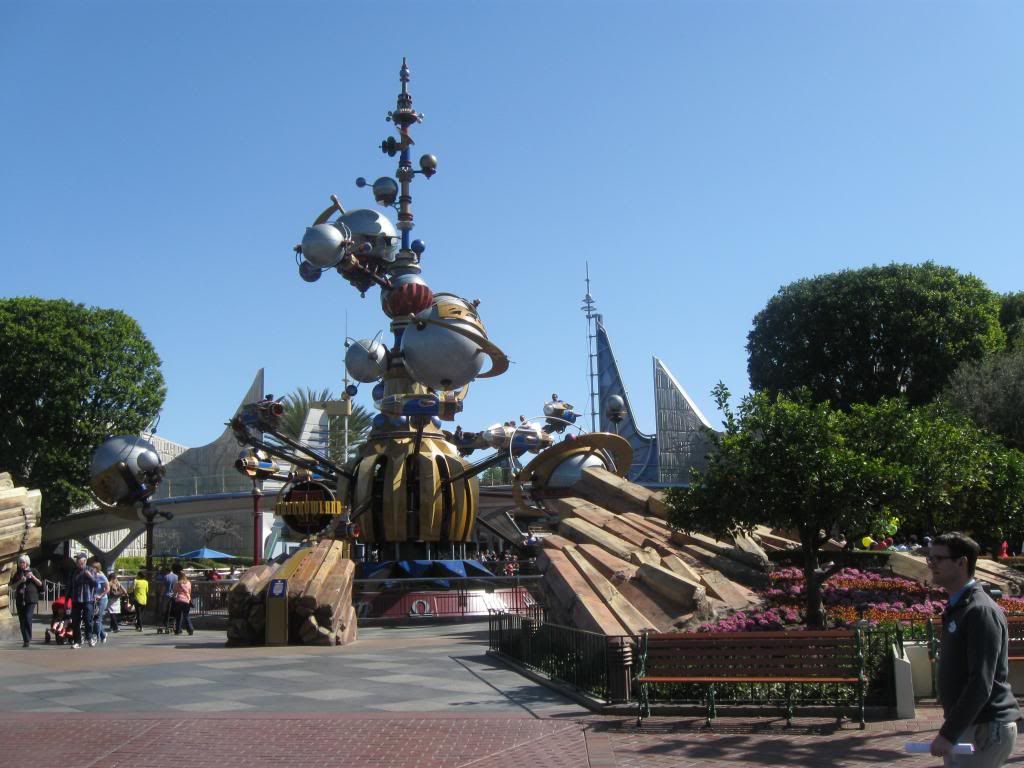 And a sight you will never see at WDW:
Oh its just Aurora out for a stroll around the grounds.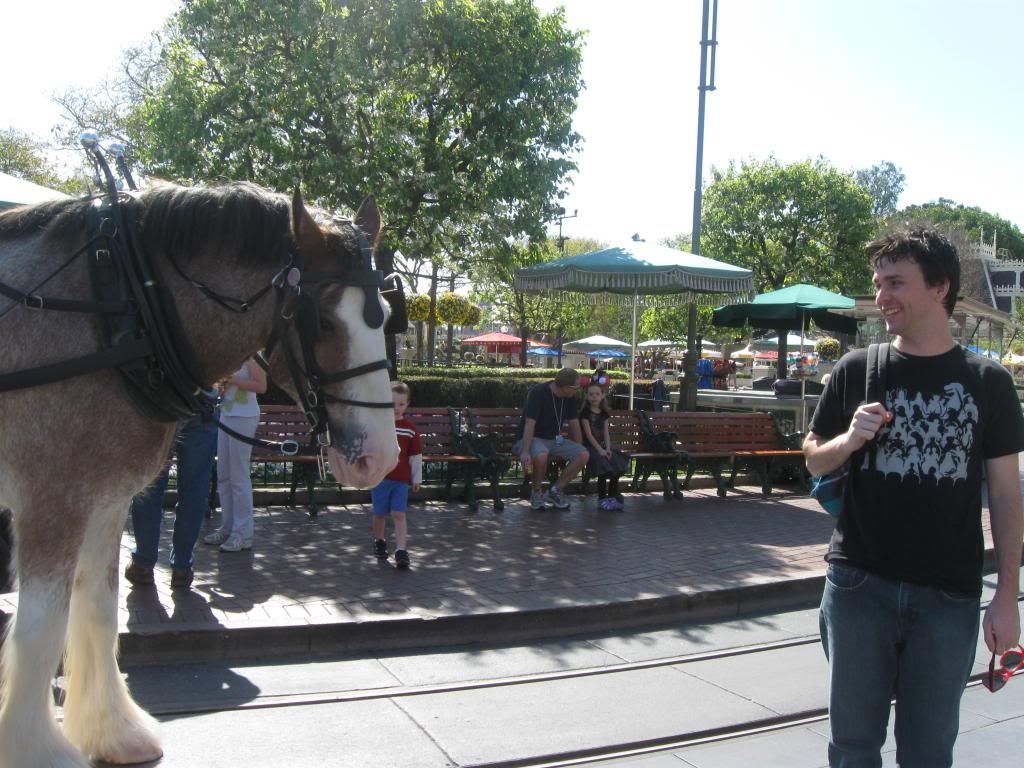 This is what happens when I ask Brian if he wants a picture with Eddie. He knows you are not to touch the horses, and he takes rules very seriously.
We were starving by this point since we'd just had a few pieces of fruit for breakfast, so our next stop was...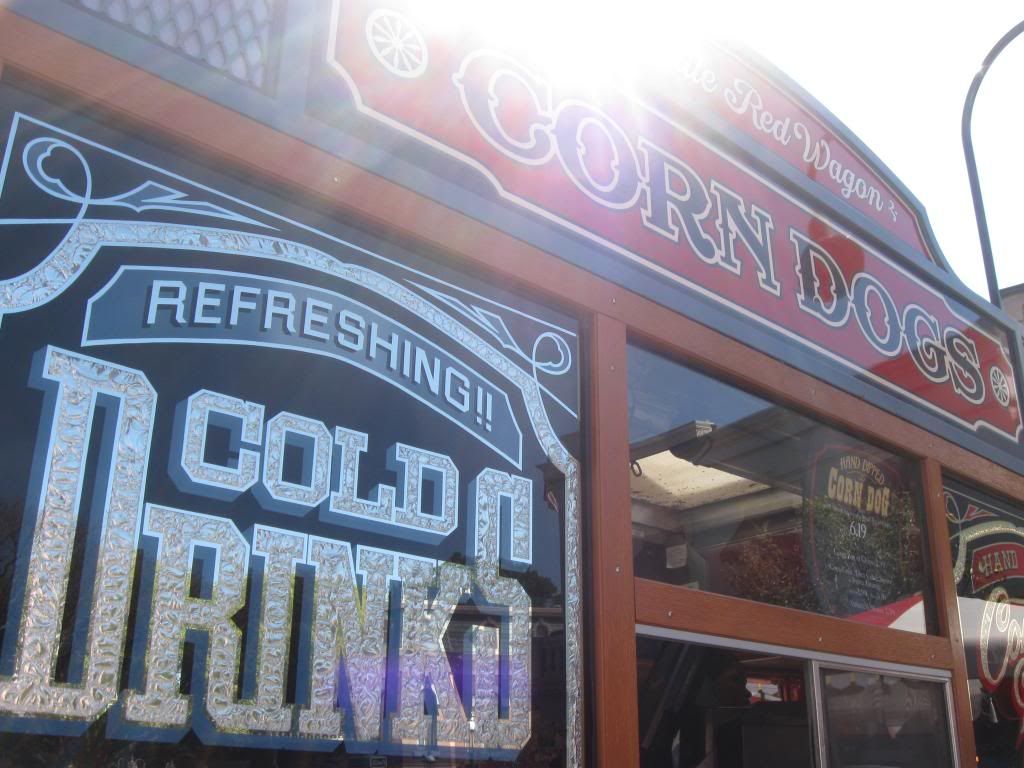 Then I took the scariest picture of the trip:
I didn't notice at the time, and this guy seriously scared me when I was going through my pictures later. He does not look pleased. And seems to be looking right at me.
Corn dogs were delicious. I left their clothes on in this picture since they were modest.
My trip notes are a bit sketchy at this point but I believe we got a FP for IJ and took some pictures along the way: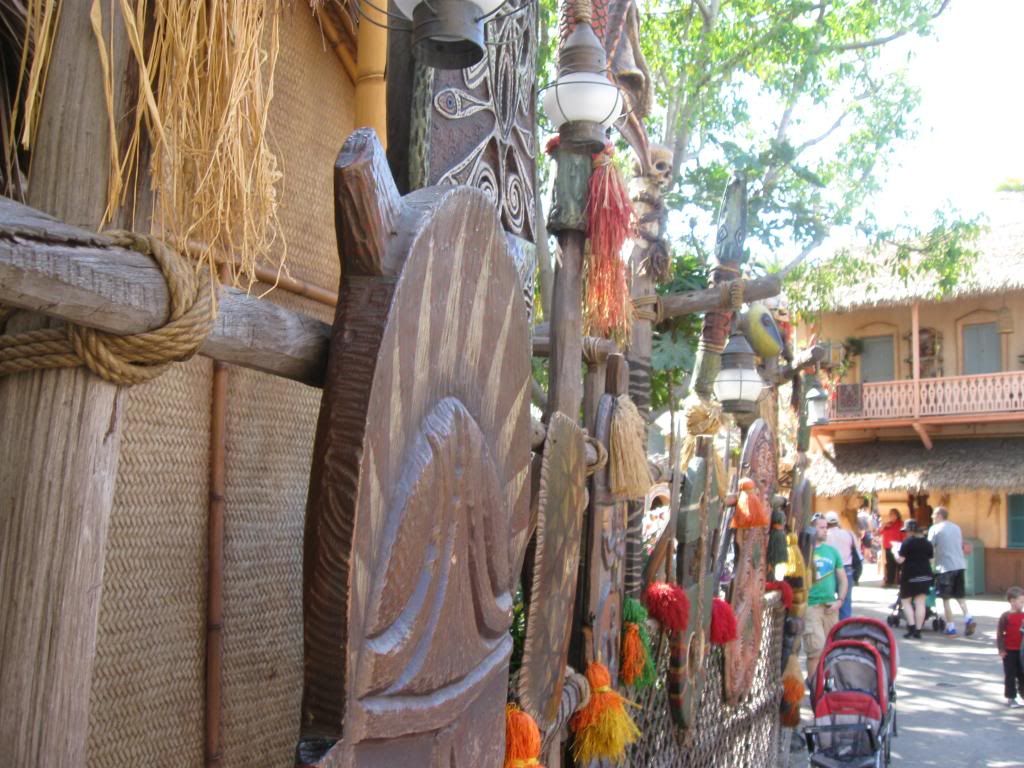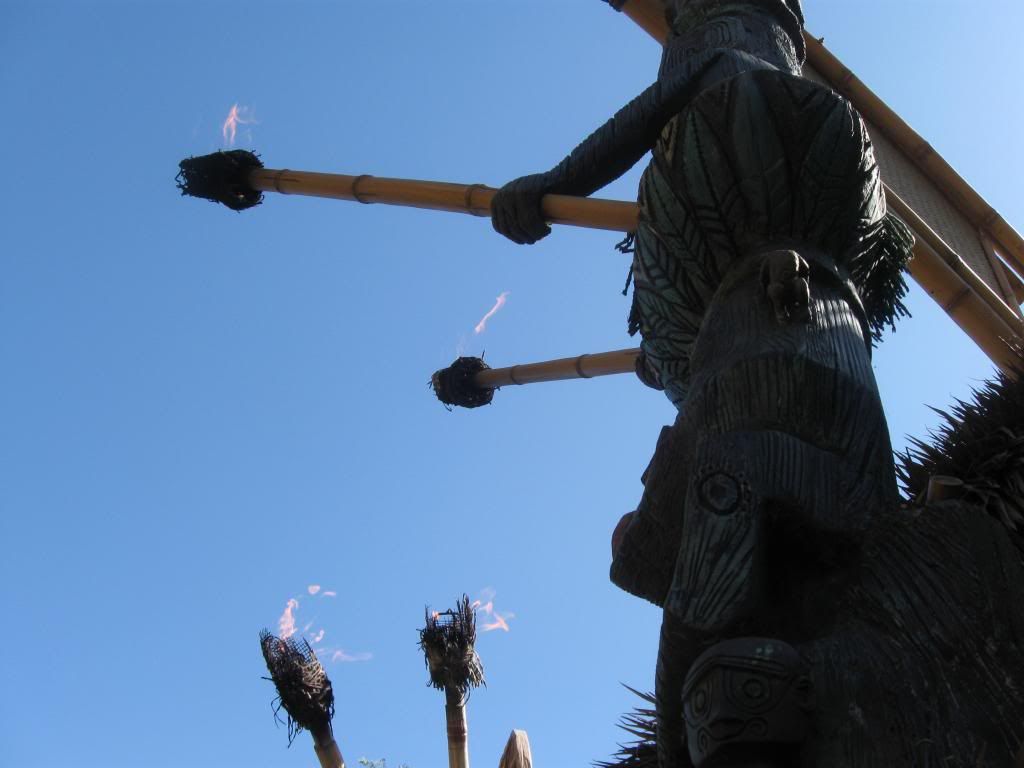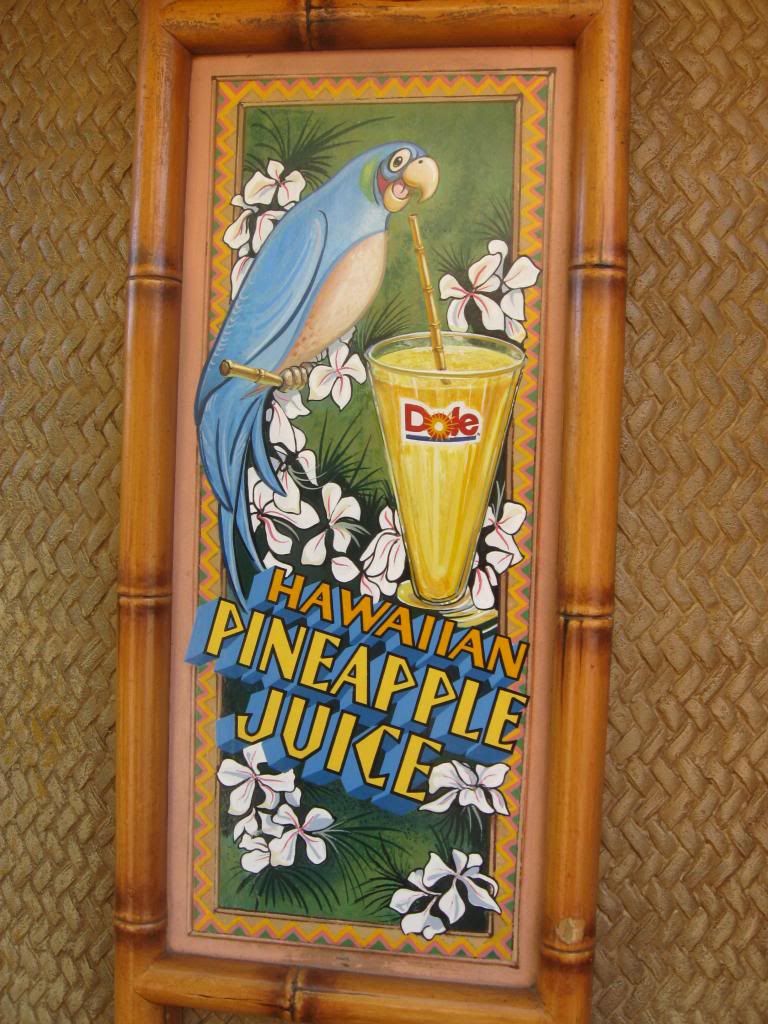 This bird loves the dole whip!! He knows whats tasty!
The lines for dole whips were insane this whole trip.
Then we decided to take a long walk over to ST. After riding, I was super excited to see this guy and I immediately ran after him along with all the little boys.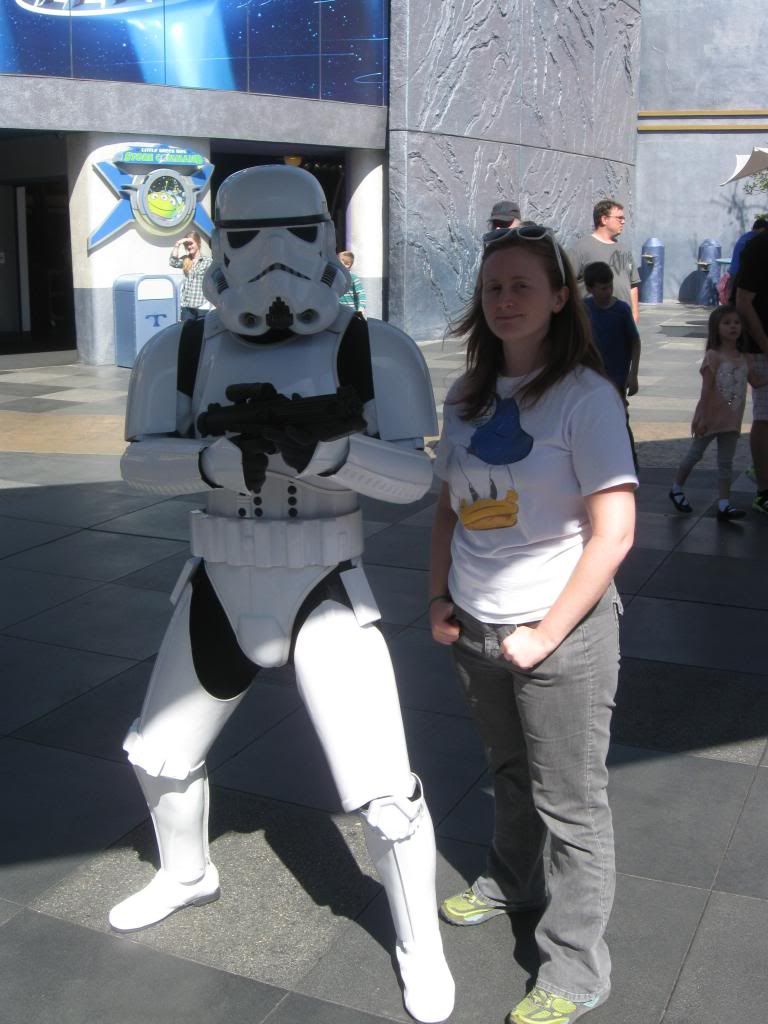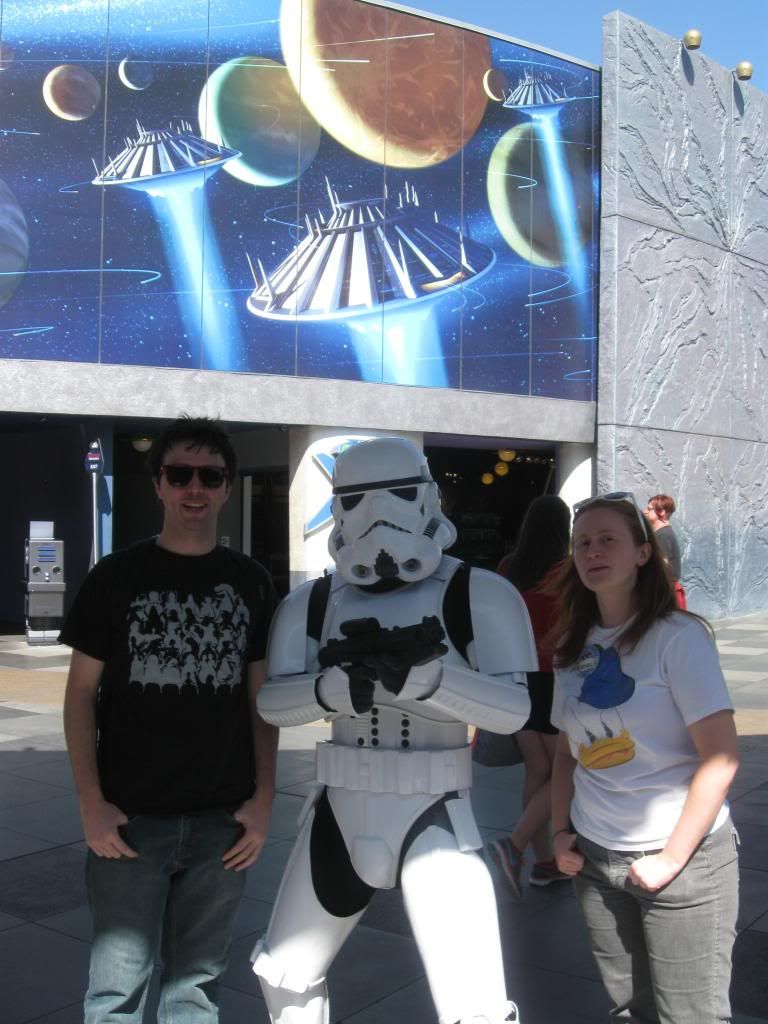 Then it was time for a spin on Space Mountain. Soooo much better than WDW's. I love this ride.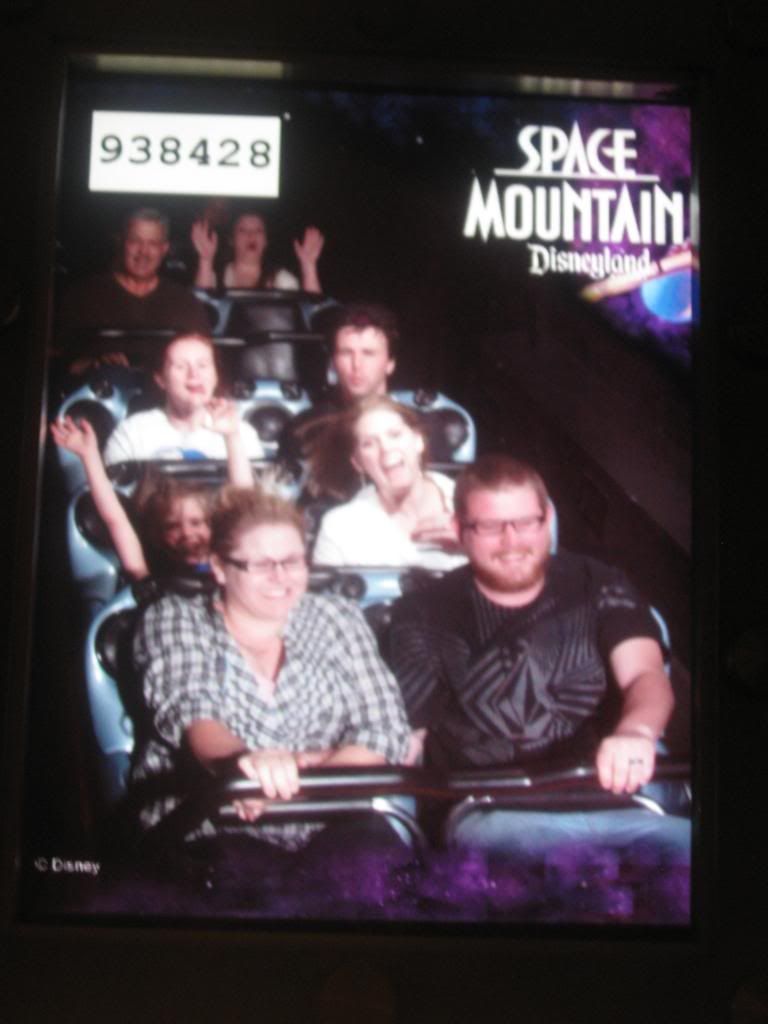 Next we decided to take a relaxing ride on the Railroad.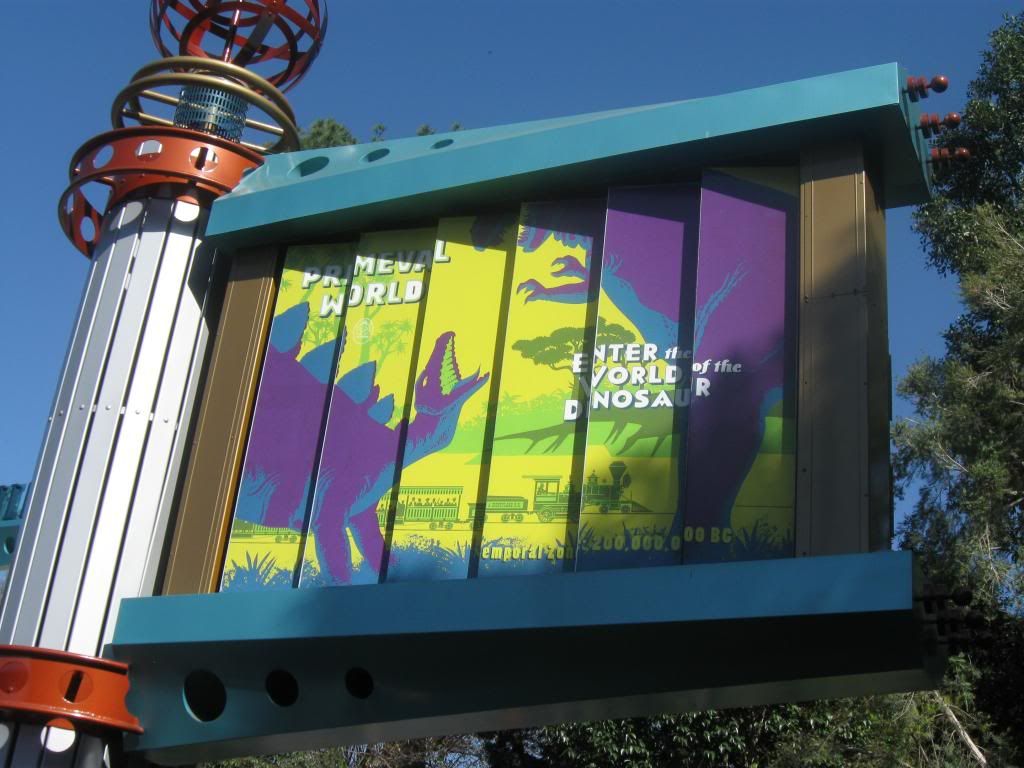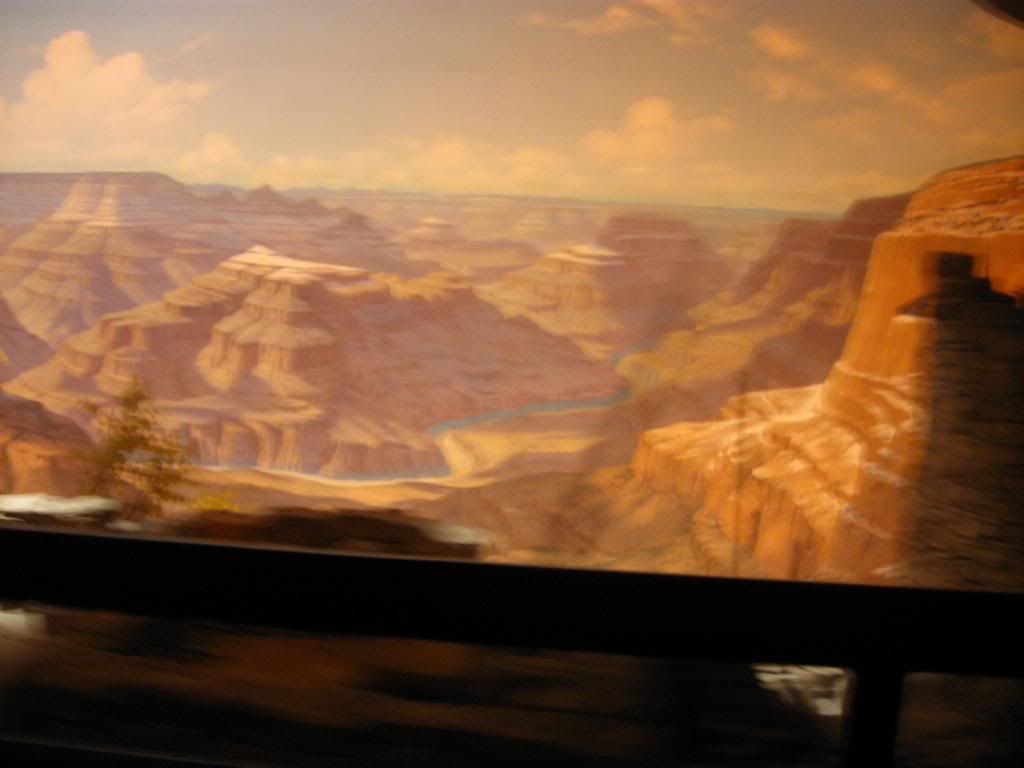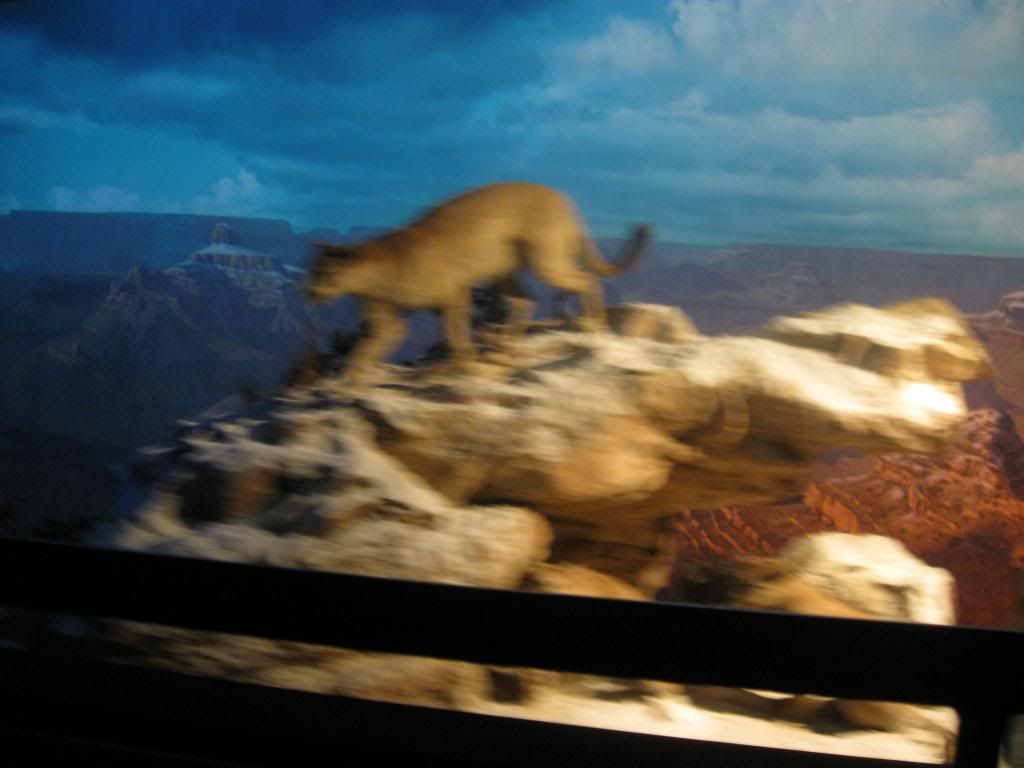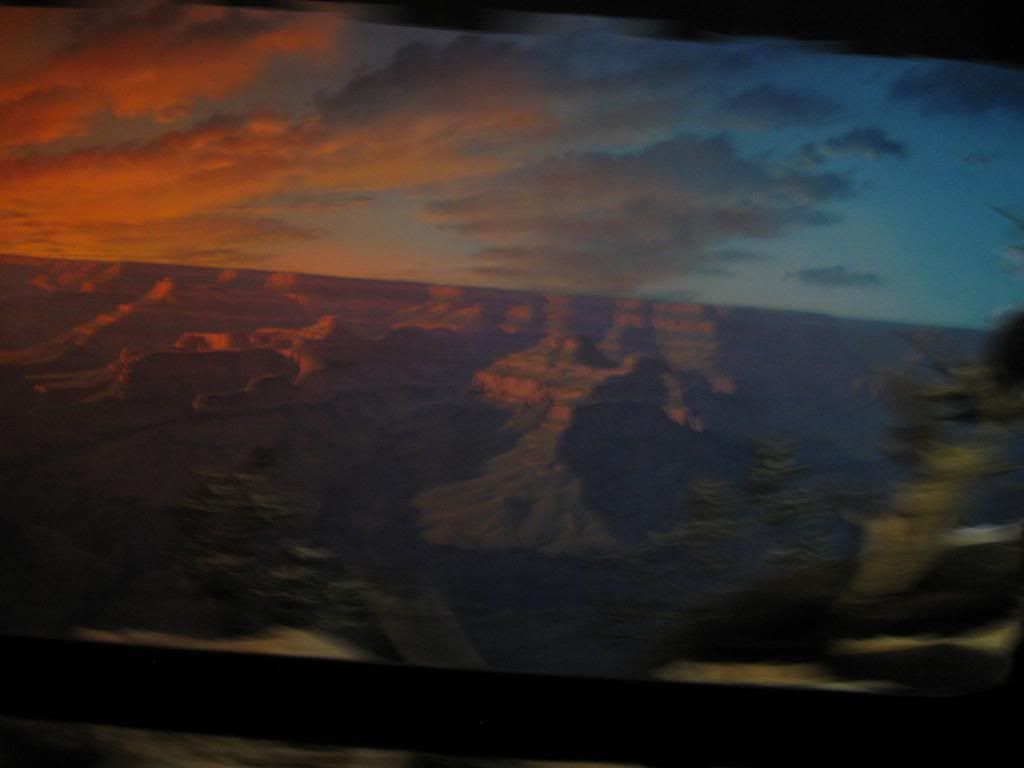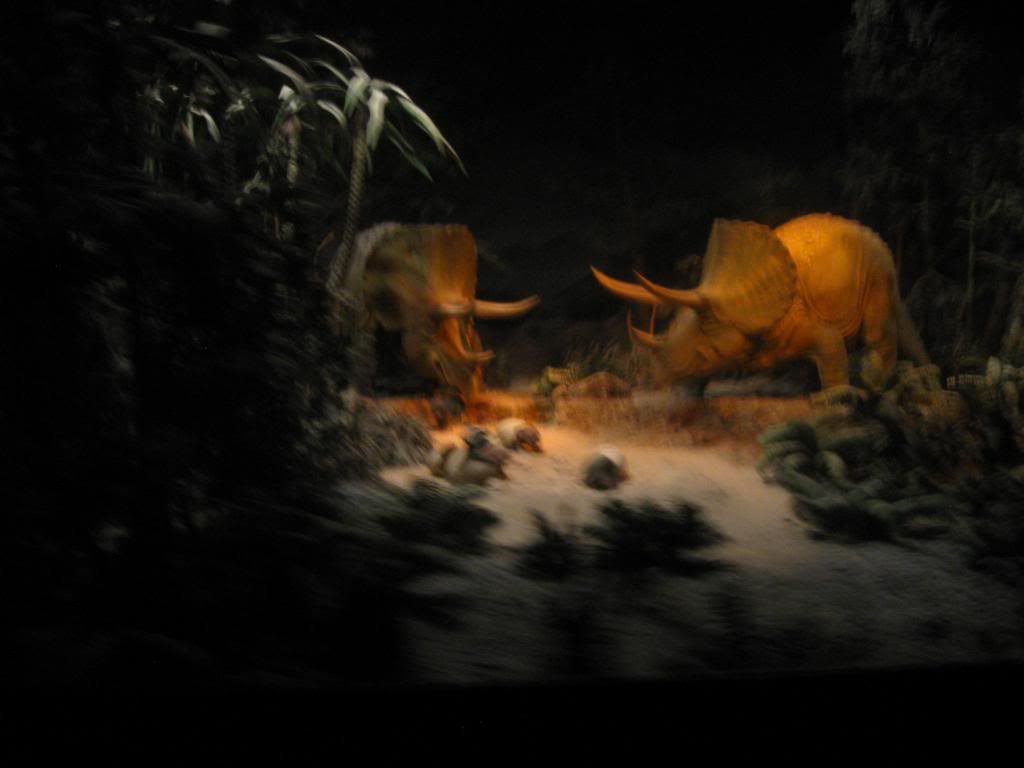 Next stop: New Orleans!
This next snack stop will be a surprise to no one: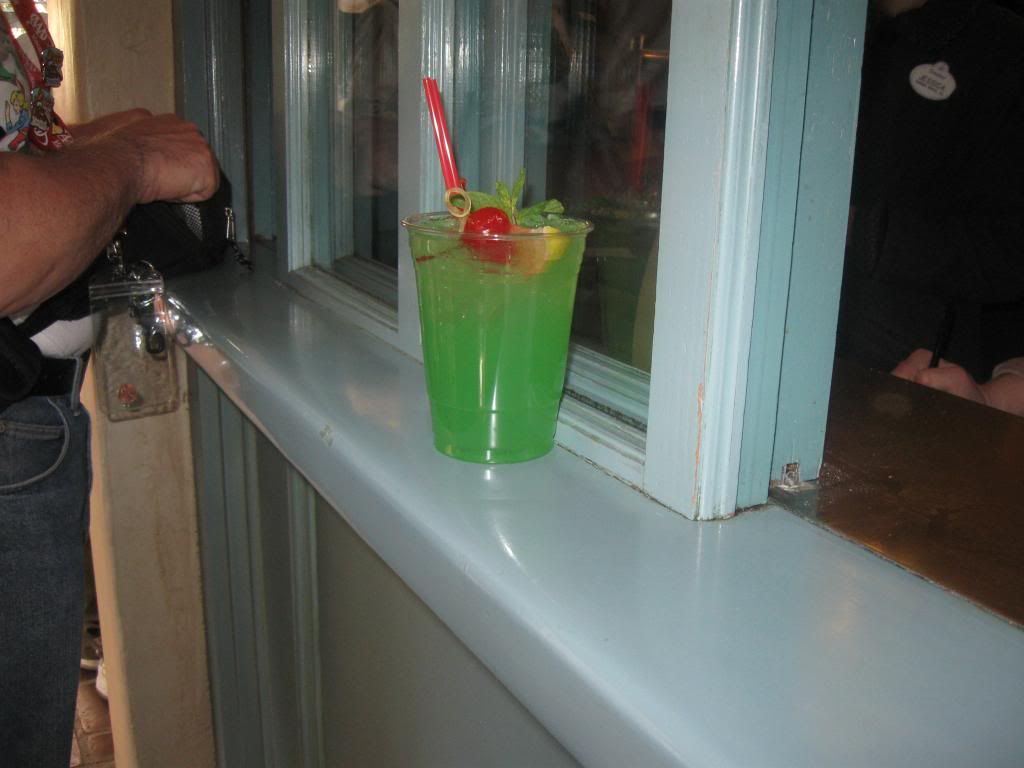 Very pretty: