Figment Goes on Safari at Animal Kingdom Lodge
Figment stayed at the Animal Kingdom Lodge for the first time in March, 2013 and decided to go on the Wanyama Safari. The safari started with everyone (twelve people maximum) meeting at Jiko. There was a yellow-green lanyard with a Jiko logo on it and a blank name card at each place setting. As we waited for the others to arrive, Figment got to know his safari mates. Once everyone arrived, we were served a light afternoon tea before heading out.
A rooibos tea (top) was served, along with two finger foods: one savory and one sweet. The savory snack was a piece of naan bread, topped with a slice of cucumber and some olive tapenade (middle top). The sweet snack was a biscuit with icing (middle bottom).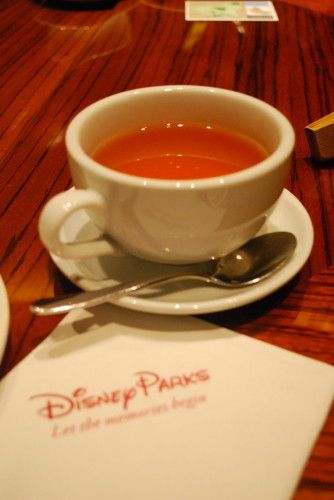 After everyone finished their tea and snacks, it was time to meet Mel, our "safari guide" and head out to the truck. Before boarding, each group took a photopass picture with the truck. After the photo, we got on to our truck. The back of the truck had benches lining the sides and front. One guide stayed in the truck with us and the other drove (and unlocked/locked gates).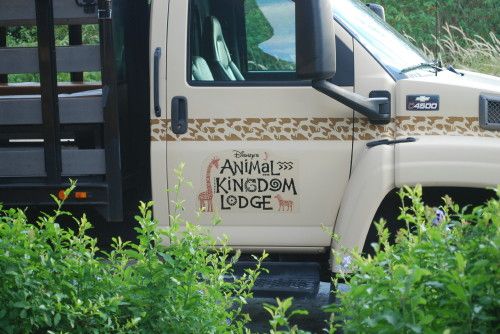 The first stop was the Sunset Savanna between Kidani and Jambo House. Normally, we would have seen the giraffes at this point, but it was so cold out that they were already in their barn. Our guide told us that giraffes are not cold weather species, so whenever the temperature is expected to drop into the 50's, they are kept in their barn. The truck pulled up to the barn and we all got to go inside and see the four giraffes (three females and one male). In some ways, they seemed almost human…they leaned over the railings of their stalls to look at us as we looked at them. We spent quite a bit of time with the giraffes, but no pictures were allowed because the barn is considered back stage.
After seeing the giraffes, we got back onto the truck and headed to the rest of the Sunset Savanna. We met up with another keeper who was feeding the ostriches. The guide explained that ostriches are very curious birds and one of them demonstrated the fact by sticking his head into the driver's side window of the keeper's truck! Along with the ostriches were the Marabou Storks (bottom).
Ostrich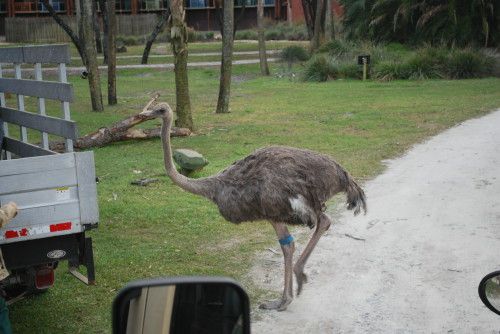 Marabou Storks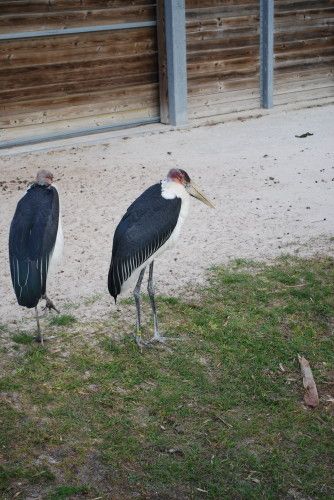 Out on the Sunset Savanna were a wide range of animals: Impalas, Roan Antelopes, Grévy's Zebras, Wildebeests, and Anikole Cattle. It was hard to keep track of which was which! We learned that there are two different species of zebras at the Animal Kingdom Lodge. The Grévy's Zebras have stripes that do not go around their tummies. The wildebeests are the "troublemakers" of the savanna.
Impala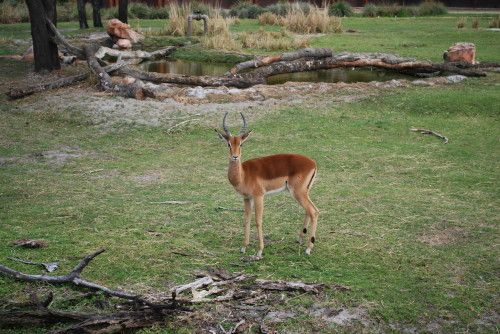 Roan Antelope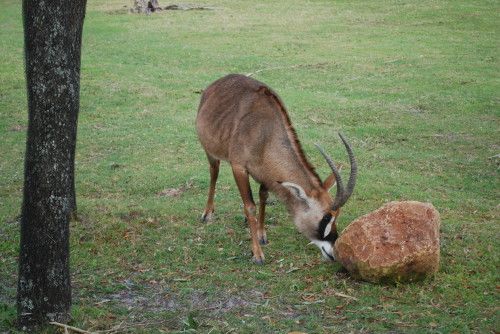 Savanna
Grévy's Zebra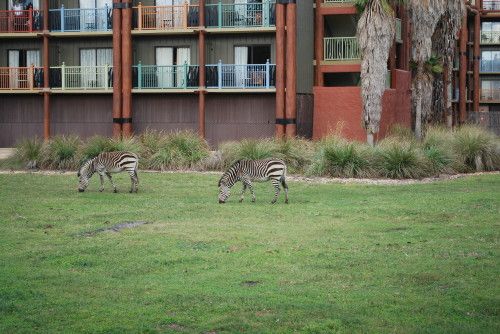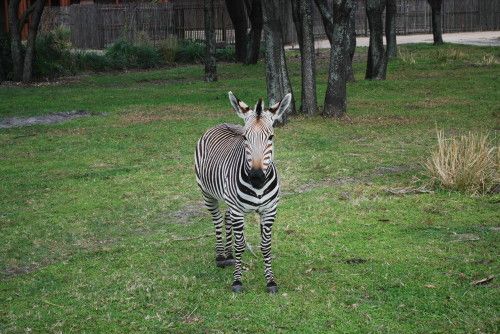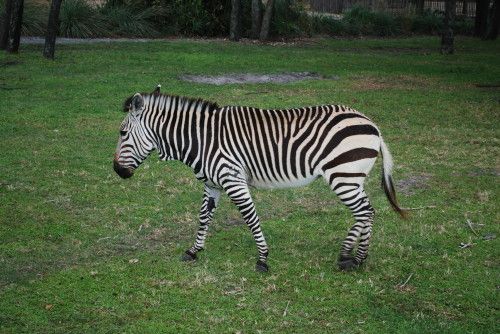 Wildebeast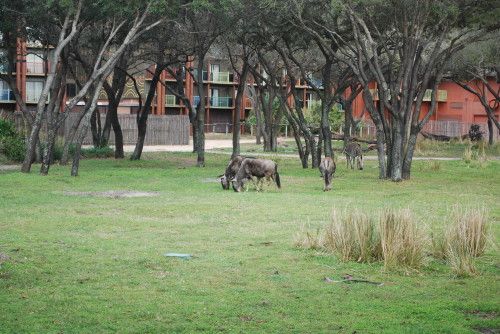 Anikole Cattle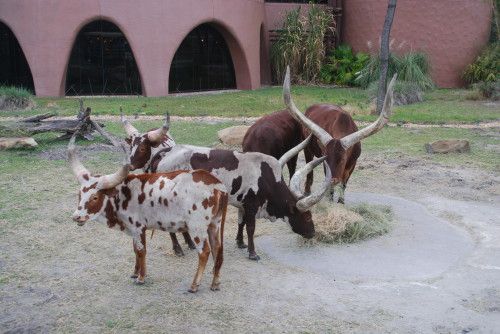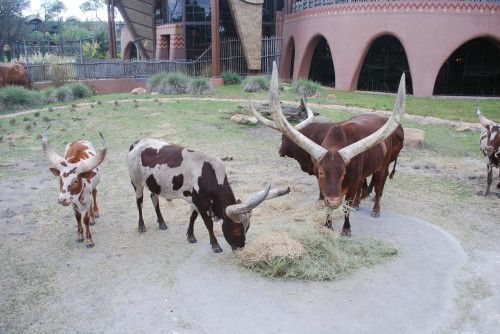 Next time...the Arusha Savanna!