What are my chances of getting a Swedish massage?
---
It appears that the Swedish massage is all booked up on my cruise. What are the chances that I will be able to book on board? My guess is that some people will cancel, but I was wondering if that happens often. It's just me and my DS8 traveling, so I hesitate to schedule something like a massage ahead of time because he obviously would need to be at the kids club during that time.

Thanks!
__________________
Me:
DS9: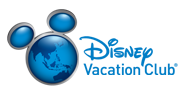 1974 - Offsite 1976 - Offsite 1997 - Dixie Landings 1998 - Offsite 2008 - All Star Movies - Became new DVC member! March 2009 - SSR - First DVC Vacation!
March 2010 - AKV-Kidani Dec 2010 - BLT Christmas Trip April 2011 - BCV Nov 2011- BWV/DCL Dream March 2013 - BLT/DCL Dream April 2014 - VGF/DCL Dream Sept 2014 - VWL