This is a follow up POLL to the one that Monica started.
Quote:
Originally Posted by
woody73
The Southern Caribbean and WBTA are currently tied. Here's something else to consider: Who has already booked?

Sept 2014 Southern Caribbean:
-- LisaG520
-- MrsMork
-- PJpoohbear
-- EllaEnchanted
-- been2marcelene
-- Mom323
-- surf2di4
-- leftcoastlady
--
--



Sept 2014 WBTA:
-- katypop
-- scottishwee35
-- Woody73
-- UKangel
-- Ginamarie
-- CustardTart
-- KrisannB
-- birkner
--
--




Anyone else? If so, just add your name to the list.

Woody
__________________
DEB and JOHN
EllaEnchanted and 1Grumpy John
The first time that a baby laughs...a fairy's life takes flight.
If you open up your heart...then you'll set your spirit free.
Once in a while right in the middle of an ordinary life...love gives us a fairy tale.
Devout Co-Founding Member of THE CHAMPAGNE GIRLS! ... GET YOUR PINK ON!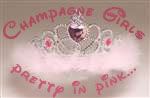 Upcoming DIS Cruises

PLATINUM-15 cruises completed; Southern Caribbean 10/4/14 next; We moved near the mouse YAY!