Polls
---
How do I remove a Poll on our Thread and post a new poll?
__________________
DEB and JOHN
EllaEnchanted and 1Grumpy John
The first time that a baby laughs...a fairy's life takes flight.
If you open up your heart...then you'll set your spirit free.
Once in a while right in the middle of an ordinary life...love gives us a fairy tale.
Devout Co-Founding Member of THE CHAMPAGNE GIRLS! ... GET YOUR PINK ON!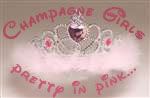 Upcoming DIS Cruises

PLATINUM-15 cruises completed; Southern Caribbean 10/4/14 next; We moved near the mouse YAY!