I am definitely a fan of Art of Animation's food court. It is so bright and cheerful and just DISNEY everywhere.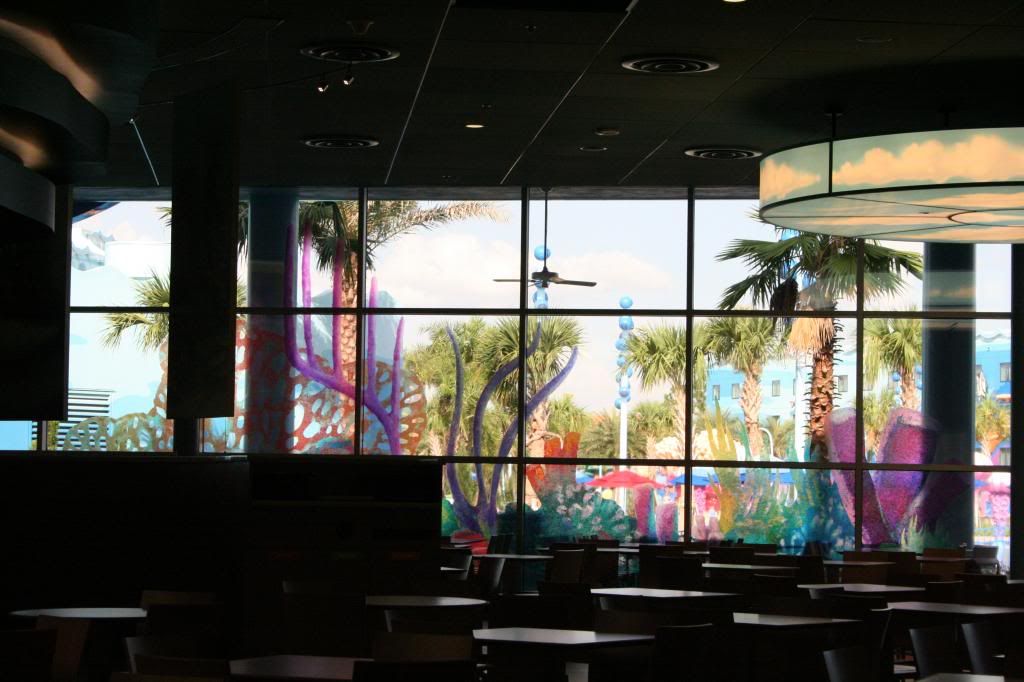 The oversized coral painted on the big windows is such a fabulous touch. Wouldn't it be fun to do something like that in your own house? I mean, maybe you'd get tired of it, but you could put up big window clings or cut-outs for an ocean-themed party.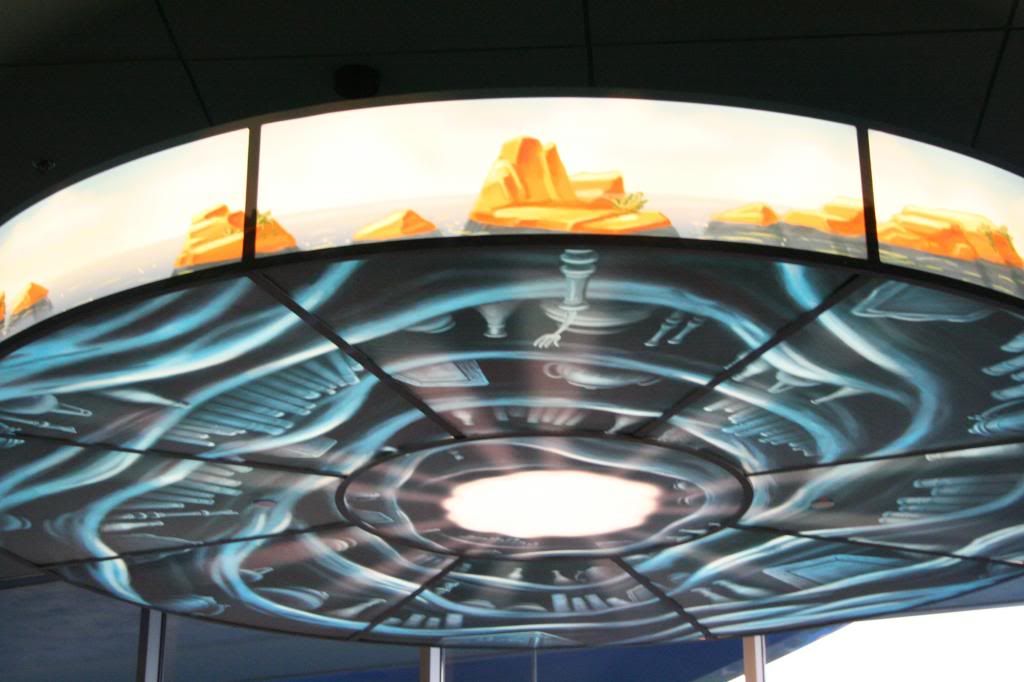 I liked the lamps too. There was one for each movie. I think this one was Ariel's - see all her trinkets and treasures?
One of several ordering/serving stations.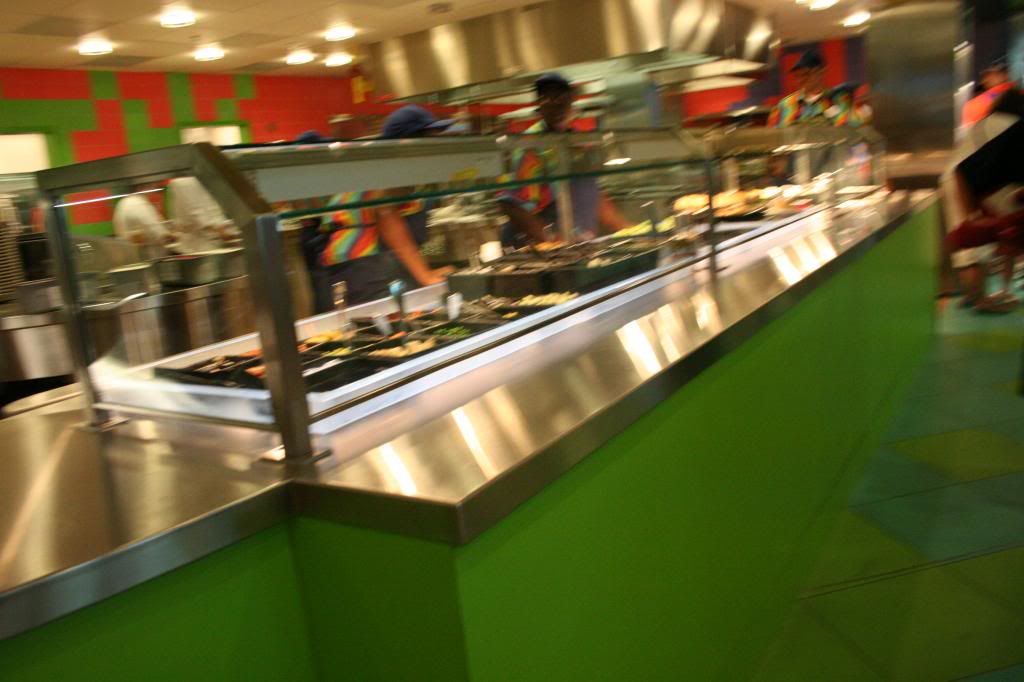 Bright but blurry! Obviously I was in a hurry to get to the food!
Colorful gelato! It looked lovely, but I decided to save myself for
the cupcakes
.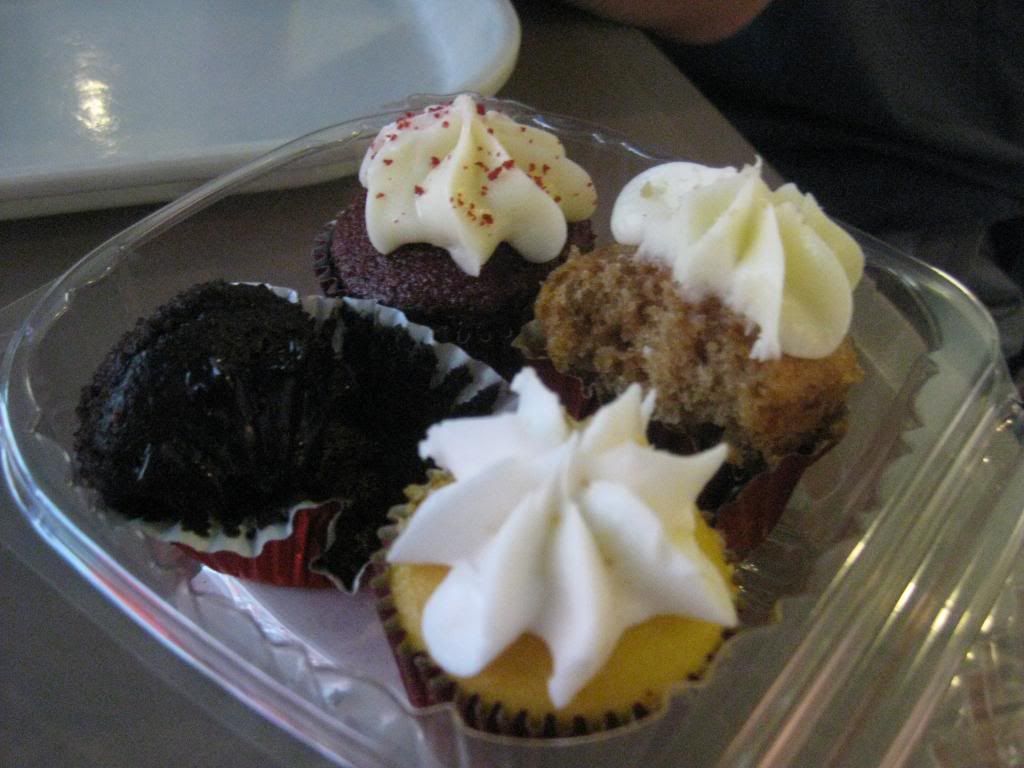 These mini cupcakes, that is!! They were chocolate, vanilla, red velvet, and carrot – very tasty and very cute!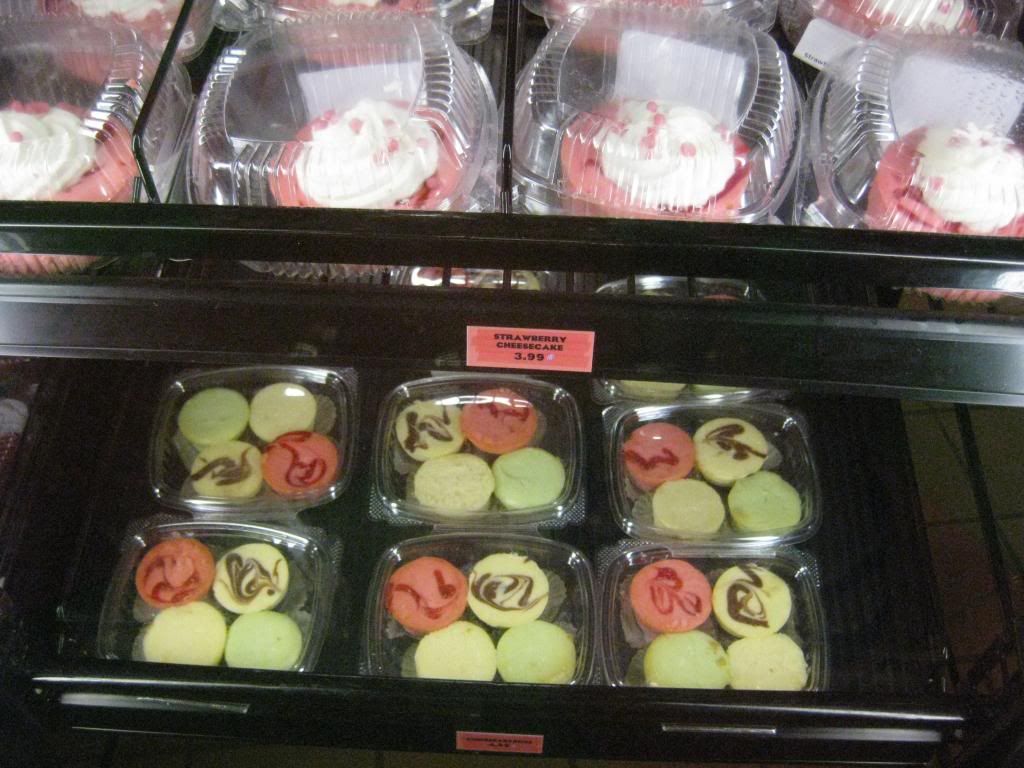 Another time I want to try the mini cheesecakes – how cute are they? What is it about desserts in miniature that is just so delectably adorable??
Real silverware. Feels so swanky for a value resort. Excuse me, "value plus," as the CM's there will be quick to remind you. (And I bet you'r wondering what that delicious cheesy crust is...don't worry...we'll get to it in a minute!)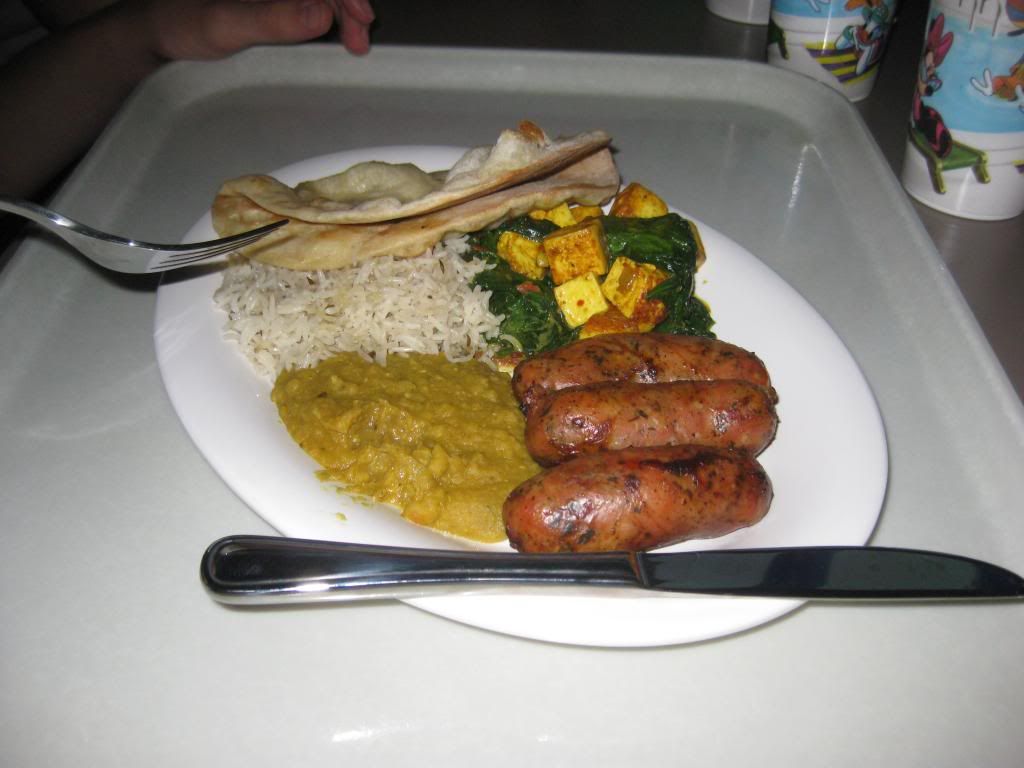 Athos decided to try something exotic. This was tandoori Portuguese sausage, I believe. Athos is a sausage connoisseur. All the side dishes that came with it were good but VERY spicy, even the squash and spinach!
The mozzarella, tomato, and pesto sandwich Mom and I split. It was delish!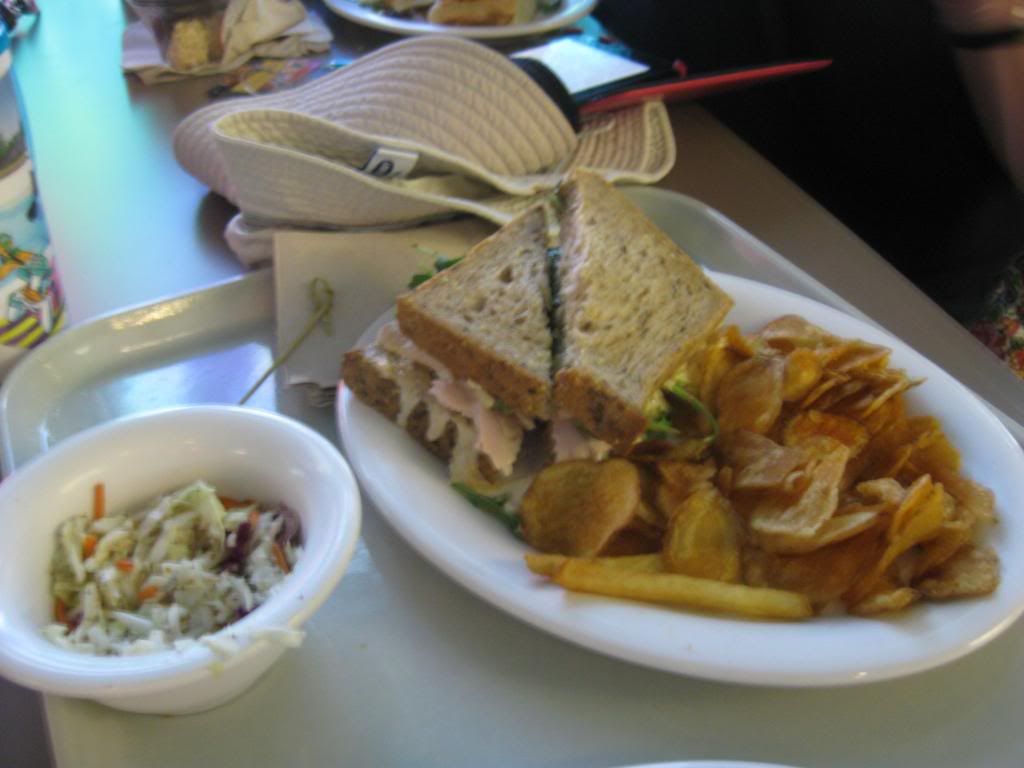 This was Dad's sandwich (sorry it's so blurry!), a buffalo-style turkey sandwich. Also tasty if I recall.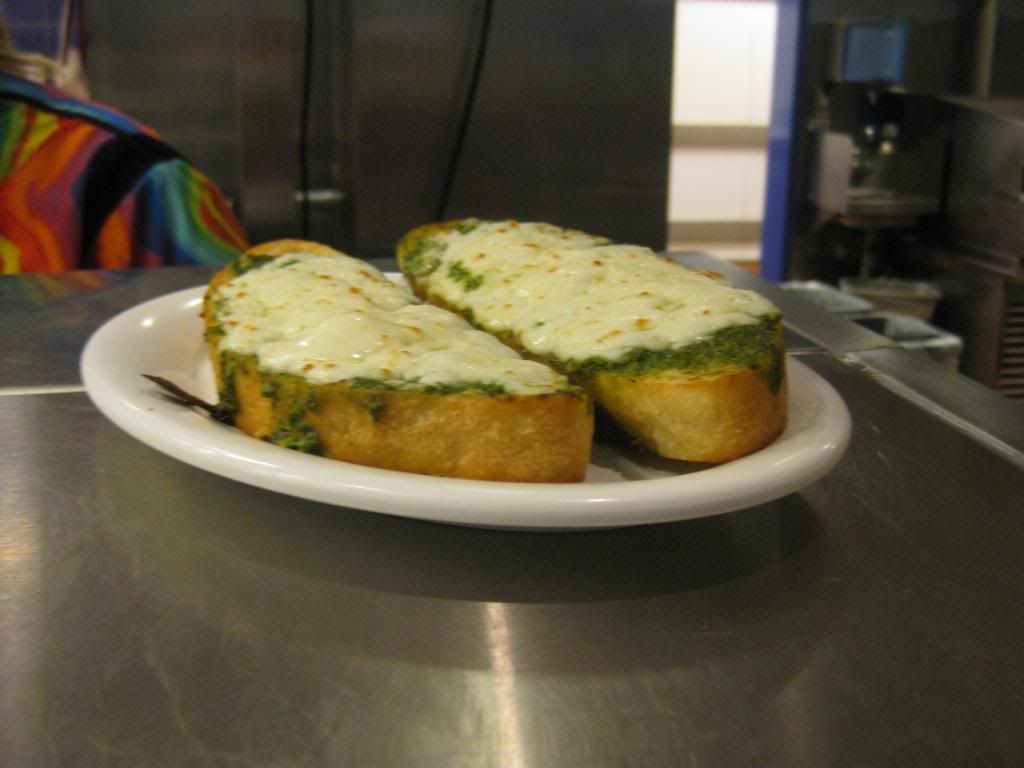 Doesn't this look seriously amazing? It was pesto cheesy bread, and it was so worth the calories. I'm tempted to recreate it at home one day...I bet it wouldn't be too hard!
After dinner we went swimming in the Big Blue Pool. They had music playing, and it was fun to swim under the giant jellyfish! They were setting up the movie, but we were all tired, so we headed back to the room.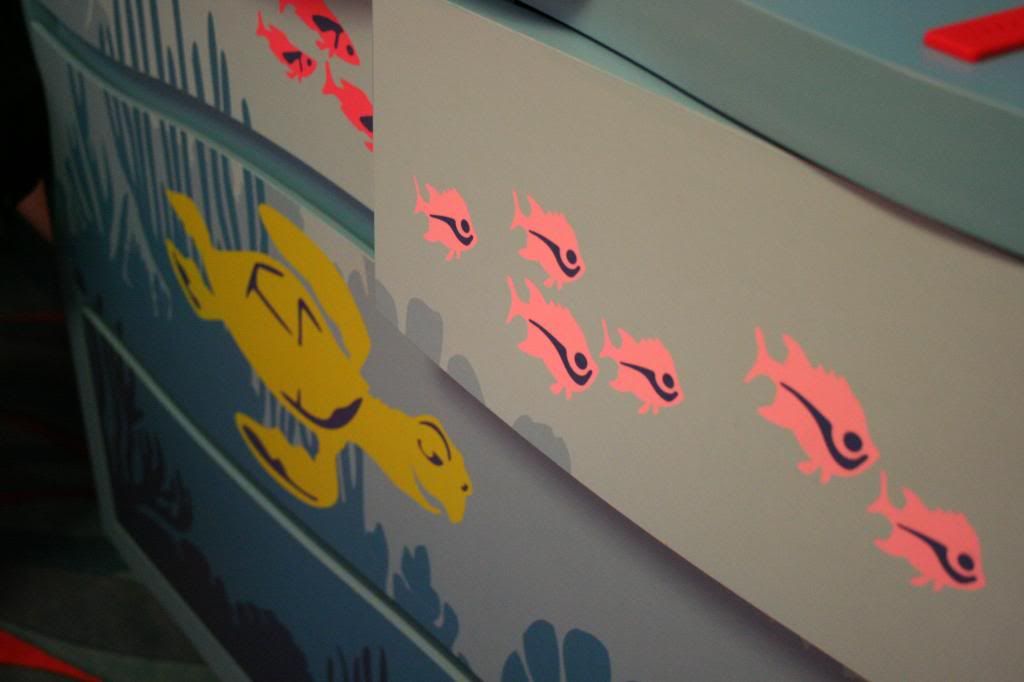 Admiring the Finding Nemo furniture.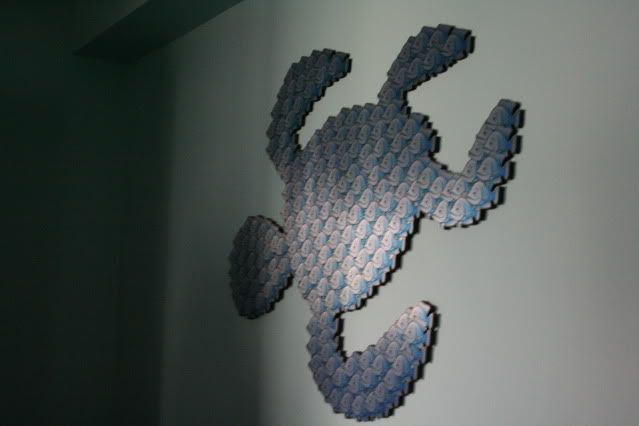 And art!
The little "closet" area.
No Disney evening is complete without a little Disney tv - whether it be watching an episode of Good Luck Charlie for the thousandth time or getting in a little Stacey time!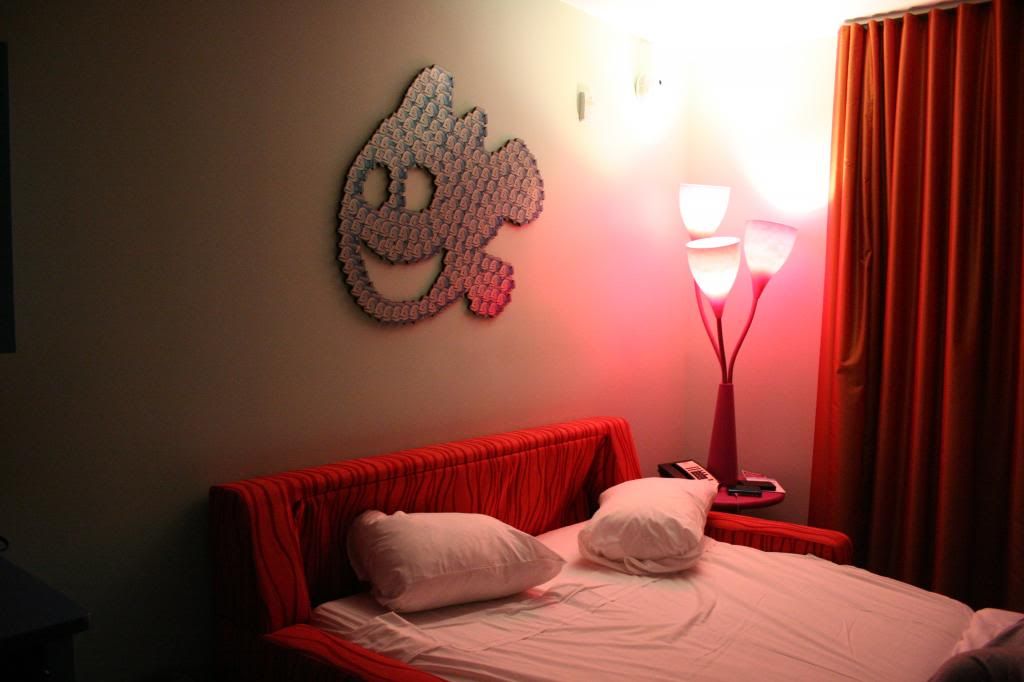 The couch, once it had been folded out into a bed.
Then the table area also folded down into another bed...
How cute are Nemo and Marlin? Dart and I claimed this bed. We wrote for a bit in our Disney diaries (I started keeping a diary of Disney trips when I was eight, and I've been trying to convince Dart to do the same!), then it was sweet dreams!