BBB at DTD becoming adults only??!
---
I just heard from a friend at WDW that there is a sign outside of the Downtown Disney BBB (Bibbidi Boppiti Boutique) that states it will soon be an adults-only location? I realize there is also a BBB in the Magic Kingdom, but this comes as a huge surprise! This will force parents of young girls who want to visit the BBB to go only to the Magic Kingdom location, which I'm certain is harder to get into, and has more restricted hours during certain times of the year due to the Magic Kingdom being restricted (think MVMCP, MNSSHP, etc)

Can anyone confirm this rumor?
__________________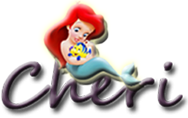 WDW in July with a baby?? Am I crazy?!
1983-98--Multiple visits,'01-ASMu,'03-CSR,'06-ASMu; AS Sports,'07; Sept 08 & 09 @ Pop Century. Next visit....???