I've been a member of the DIS board for several years. I usually don't post much but decided to do a pre-trip report and a trip report for our upcoming DisneyMoon.
Well to start out I am Morgan. I've been going to Disney World since before I could walk and as the DH puts it I'm obsessed ha ha! Here is one of my first trips to the World.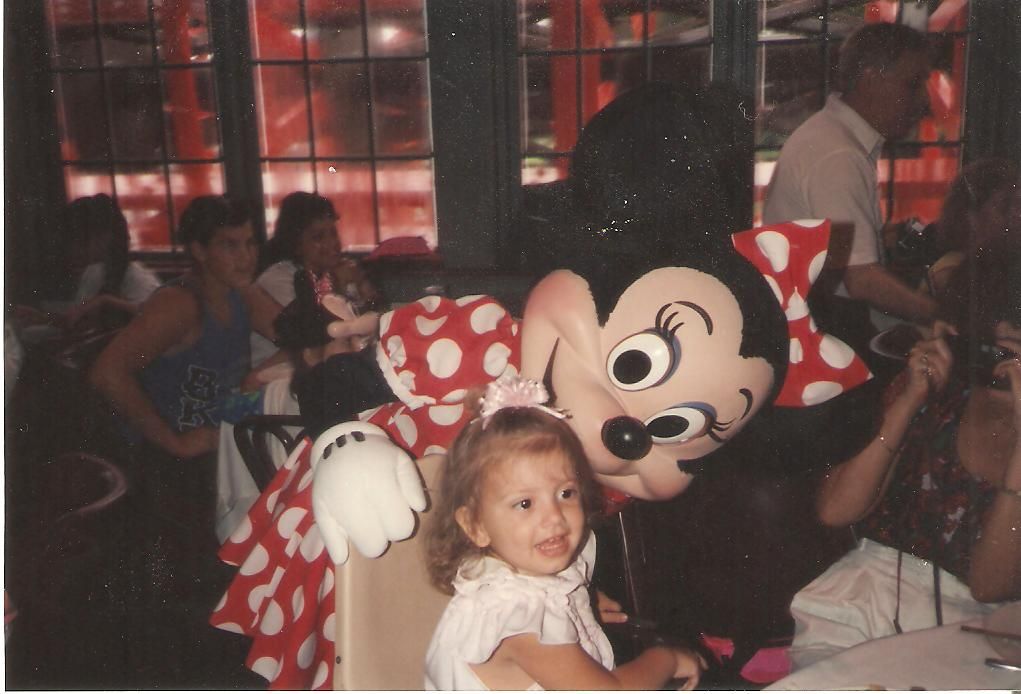 a more recent picture from my college graduation trip in 2011
We got married November 3rd 2012. We delayed our DisneyMoon for warmer weather, free dining, and the lack of vacation time.
Here are a few wedding pictures. Of course my theme was Disney Princesses. Each of my Bridesmaid's wore a different color to represent a different Princess. We have Cinderella, Aurora, Rapunzel, and Ariel.
Of course any Disney Wedding wouldn't be complete without a carriage.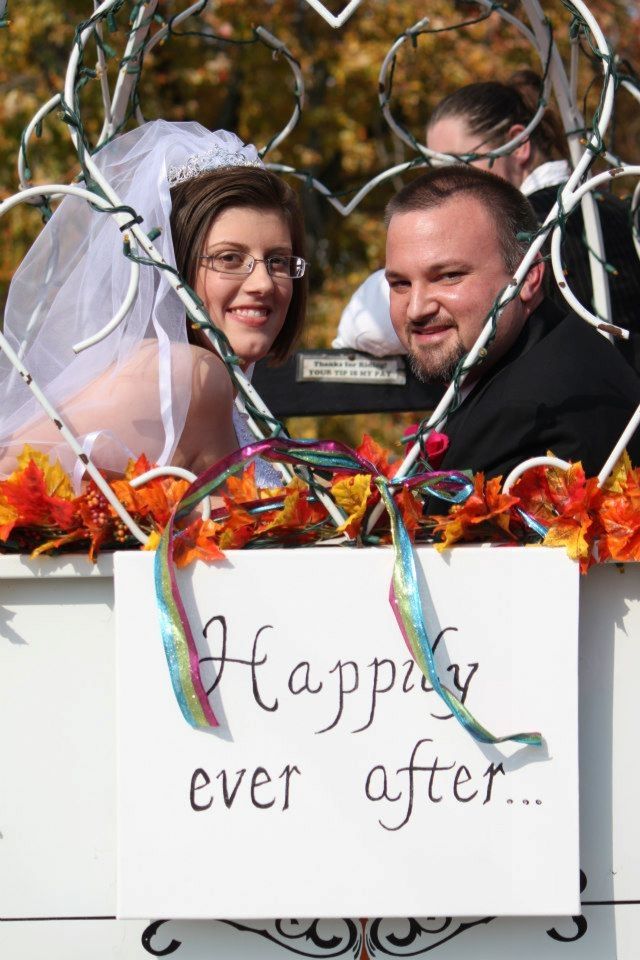 Now to introduce the DH (Galen). Our parents introduced us. My Mom was his Mom's Physical Therapist. Here he is at our wedding.