....I will come to regret that title in a few months I'm sure......
WHAT: A Long Weekend in the World
WHO: Just me and the Hubby!
WHEN: May 10th - May 14th 2013
WHERE: Boardwalk Inn, CL
WHY: Because I said so?

WHEREFORE: (see above)
After losing my job, getting a new one, having my husband's family FINALLY decide we were all going to Europe (the one year we have no vacation....see new job...) we were overwhelmed with, frankly, too many blessings to know what to do with - but Disney just wasn't factoring in......
Cue a 30% off Spring discount, a few vacation days, and voila, we've got ourselves a trip, folks!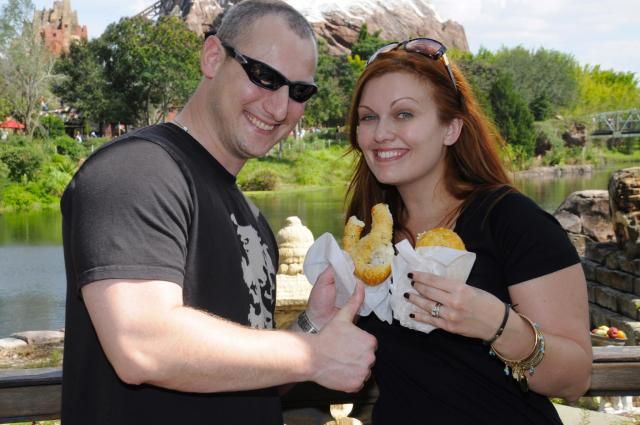 (from our October Trip.....yes, the Jalapeno Pretzels made it into a Photopass Shot!)
I'm currently also working on finishing up some TRs (see signature) but wanted to start this so you can follow along as we plan what I hope to be an amazing trip...because who cares how short it is.... WE'RE GOING BACK TO DISNEY WORLD!
Had to say it.