My wife had this hair brained idea that we could build my daughter a bed when we moved her into her new room... Now the "we" part actually meant "me", but this is usually the kind of thing I go over board on. She sent me a picture one day from work. Oh boy, she was challenging me this time and I accepted.
So I took off to Home Depot and $350 in wood later... The insanity began.
Now I had one request from my wife... no slide, oh the joy kill. I was bumbed. lol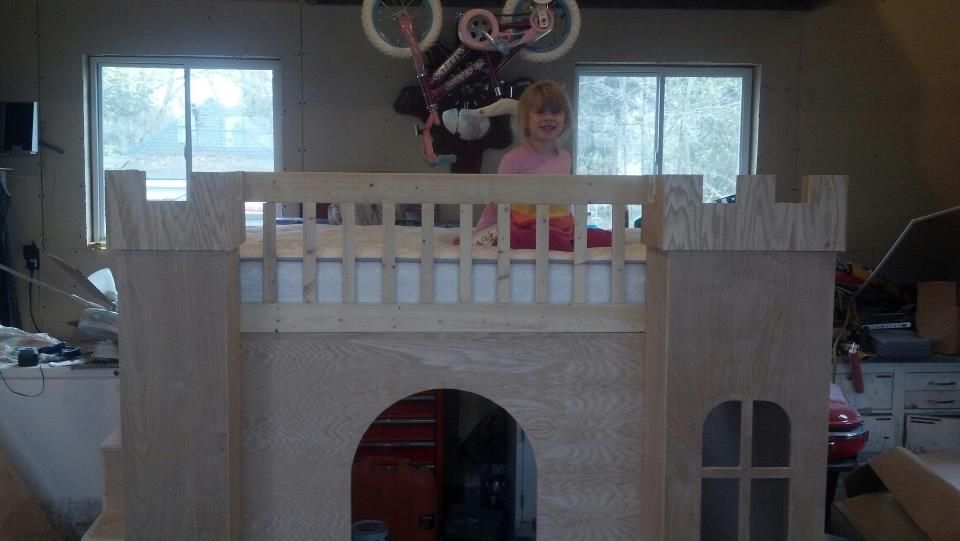 once I had it completed in the garage, I had to take it back apart and find a way to get it up stairs. Now I have an older house, so the stairs were a little steep... not allowing the stair section through the door and up the stairs. So I had to remove a window on the back side of the house last week. No problem other then the fact it was only 7 degrees here in Michigan. BRRRRRR
On goes the paint... The daughter picked pink and purple, a very light pink and purple...
So, I had to get creative to help keep it from being a bit of a nightmare.
more coming . . .
__________________
Past
3/2010 - First Trip, CBR (Dad, Mom and Brooke 2)
3/2012 - Second Trip, CBR (Dad, Mom, Brooke 4, Savannah 1)
Future
9/2015 - Third Trip, FW (Dad, Mom, Brooke and Savannah)