6 Month Anniversary Trip Part V
HAPPY MONDAY DIS FRIENDS!!!
I hope everyone had a great weekend! I ended Friday by seeing my local dr, they took X-Rays of my toe and it turns out it's broken. The conversation went as follows..Dr: "So it hurts, let me take a look" He proceeds to pull and touch the very sore and bruised toe and says.."YEP! There's a huge crack on your x-ray, it's broken". So a buddy-taped foot and I'm on my way to a 4-6 week healing time! It has been quite interesting trying to tape this on my own..thank goodness for my roommate!!!
Back to the report!!
Sun Jan 20th
I was sleeping with the hopes that I would feel better in the morning. My aunt and uncle were coming up from Tampa for the day to meet DBF and my Bros DGF so we had a busy day in store! Thank goodness they didn't show up till after 9am because we got to sleep in!
I had beignets for breakfast!!
When they showed up at the resort, we showed them our room and headed for...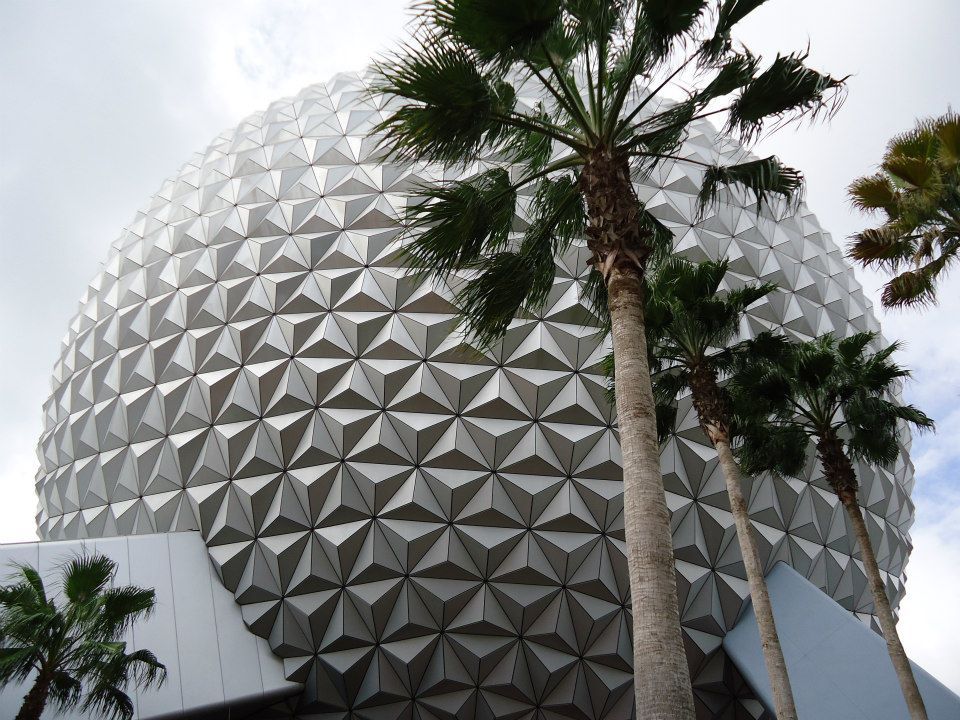 We got FPs for Soarin and heading for our lunch at Via Napoli. I didn't take any pics but I had the pasta with cream sauce and chicken as did bro's DGF. Everyone else had pizza which was yummy too!! We had a great meal and left stuffed!
After Epcot we headed to...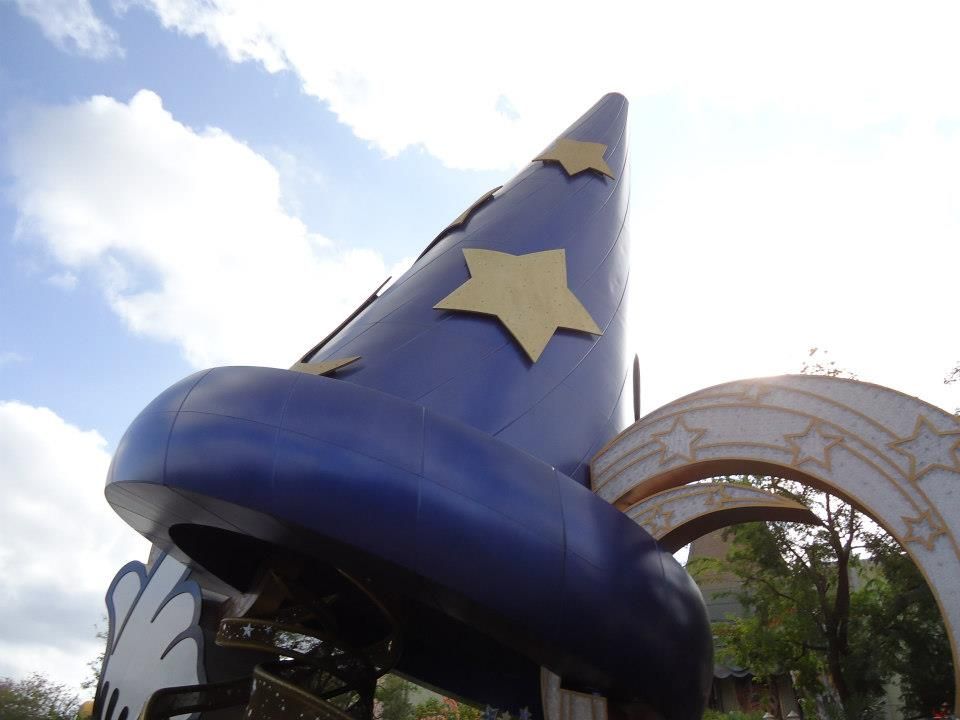 We walked around and it was super busy..the only thing we did...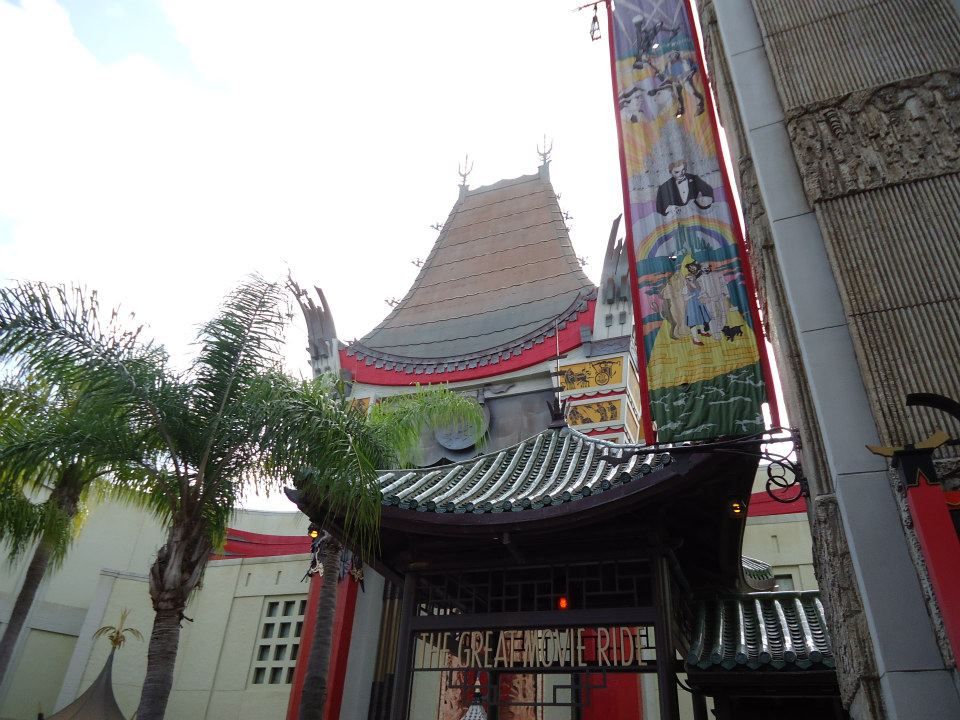 I didn't care though because I had a free holiday ticket that expired in Feb anyways so at least it wasn't wasted!
We shopped after the ride and headed back to POFQ. We said our goodbyes and they were headed back to Tampa.
After a rest, DBF and I decided to head to MK for dinner...
MK was also packed!!
We only rode...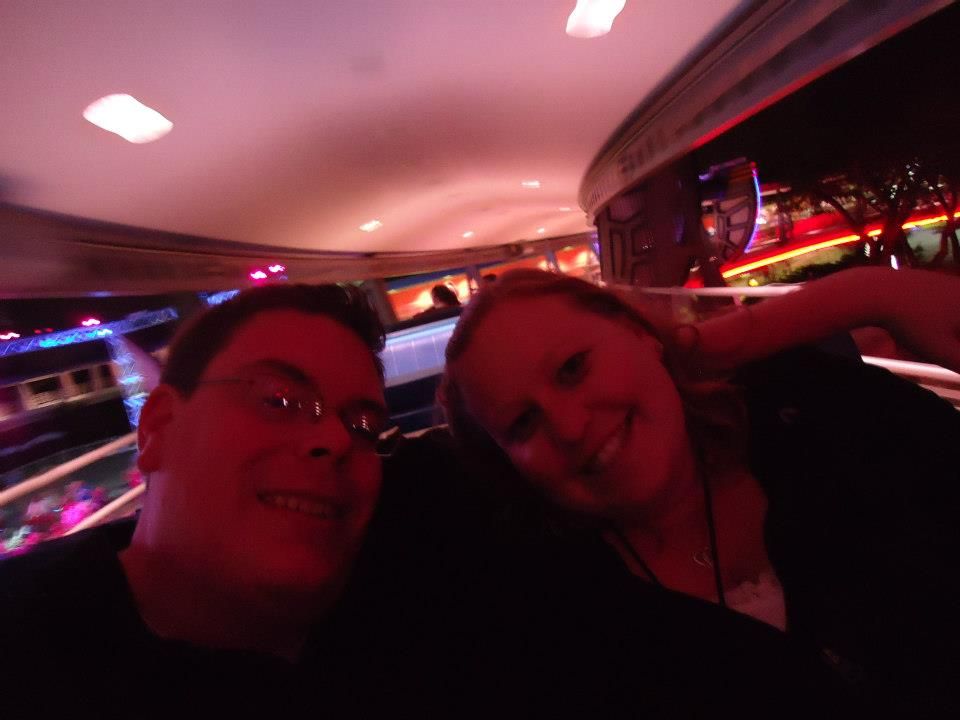 Most QS locations were packed so we decided to head out before the fireworks and catch a bus to POR for dinner.
When we saw MK from TTA it was a mad-house of people so we walked past Noodle Station and thankfully they had a back passage open to skip main street and come out by Tonys and the Hat shop..it was brilliant!!!!!!!! I was so happy to see that and DBF was thrilled to see "backstage!"
We got to the stop and a bus pulled away. 5 mins later another one came, filled it with less than 10 ppl and drove off!
We did some shopping in their gift shop then had dinner. I decided to have the carved turkey and DBF had the carved beef. Both were yummy!!
We were allowed to take our ice cream dessert back on the boat to POFQ which I was happy to see too!!!
We got settled for the night, played Uno and went to bed!
SUNDAY JAN 21
Today was supposed to be our Splitsville day!! I woke up not feeling too hot but I managed to make it through lunch with Dbro and Dbro's GF since we made plans for them to stop by.
We weren't able to get late check-out so we were evicted at 11am. We made it to DTD parking lot when I said this is a lot of money to bowl and I don't feel well so we went back to my apt, I napped for 2 hours, and we headed to POP for dinner before airport.
At POP we had a yummy dinner then I took DBF to the airport but sadly I couldn't go straight home because I had to pick my roommate up 2 hours later so I went back to POFQ, used the hot tub, pool, got a snack and drink then headed back to the airport.
FINAL THOUGHTS...
I wish I had not been sick
We LOVED GF!
POFQ feels like home!
Ants in car = dislike!!!!
QS DDP = worth it at the CM discount price!!
UNTIL NEXT TIME.......