Last time, I neglected breakfast! We were in Hollywood Studios that morning, so we naturally had to have the breakfast of champions. . .at Starring Rolls: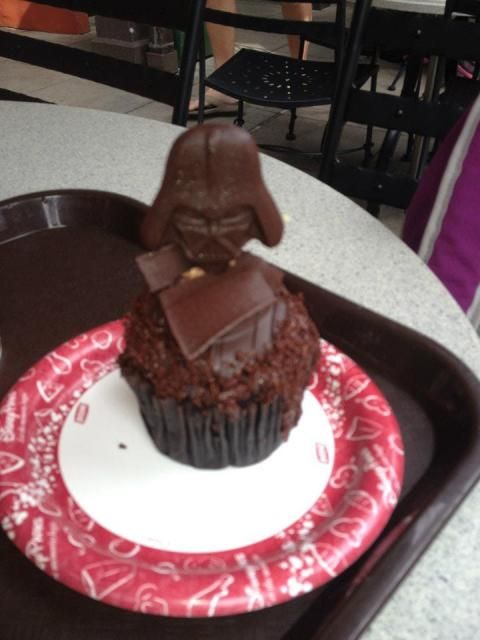 Sweetie had the Darth Vader Peanut Butter cupcake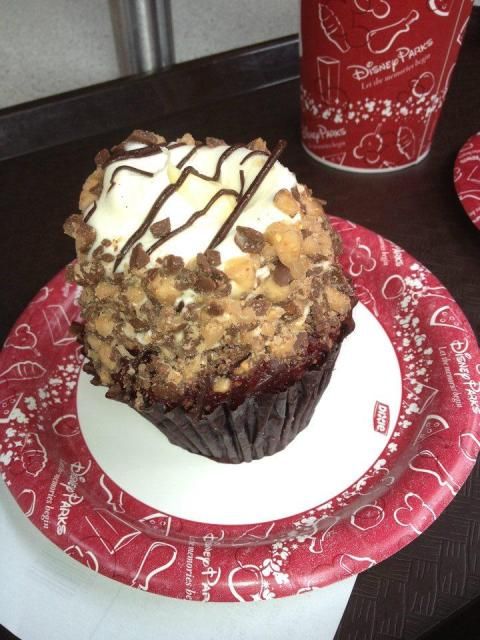 I picked the Red Velvet Cupcake.
Both of us wanted to have some of the other cupcake, so we did this:
Now, I will say a few things about Starring Rolls. I won't so the service and all review, but it is definitely one of those places that have the appearance of being crowded. The location is really tiny--think the line at Starbucks, but smaller because there is no seating inside. But the line moves relatively fast and it's the one "must do" when I am at Disney.
Dinner that night was at Chefs de France.
I have had great experiences here and terrible ones. Sweetie likes this place because of the lobster bisque.
We were seated in a good location in the restaurant. We could see everyone as they were walking by.
Sweetie ordered this for her app: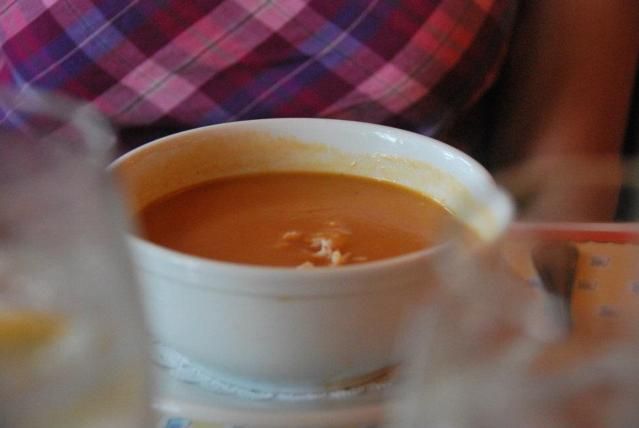 Lobster bisque. This was not as good as she remembered. There was not as much lobster in the soup.
I had: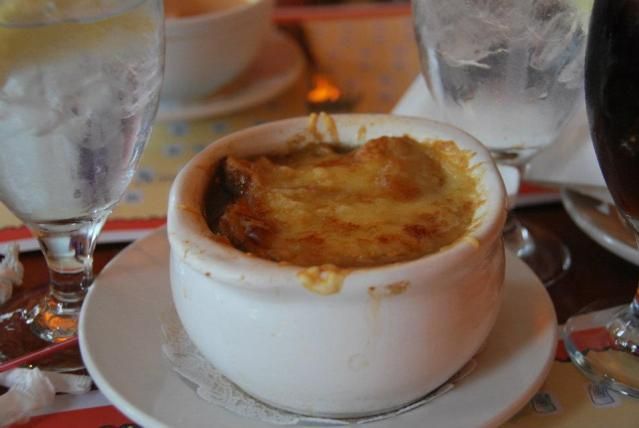 Onion Soup. It was delicious, as always.
Sweetie's entre: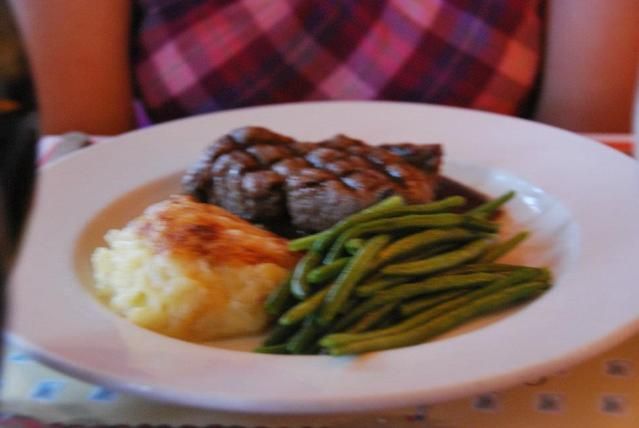 Looking at it, it does not even look appetizing. She ate less than 1/4 of it, saying it just wasn't that good.
My entre: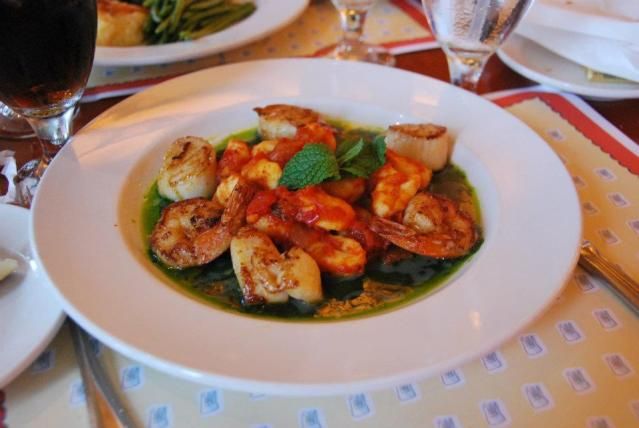 St Jaques seafood.
This was terribly greasy. I had heartburn after this for the longest time.
Perhaps dessert would be redemptive: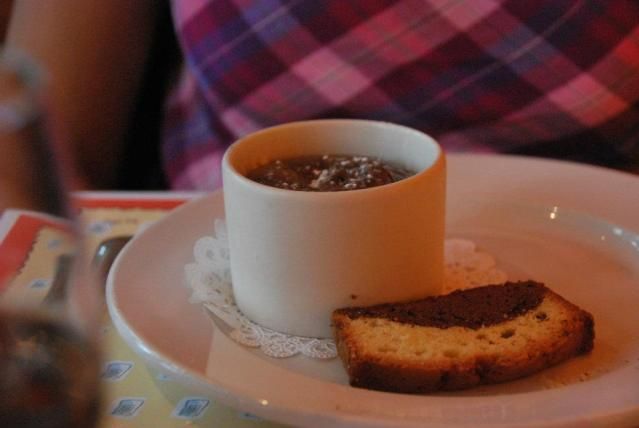 Sweetie's mousse with biscotti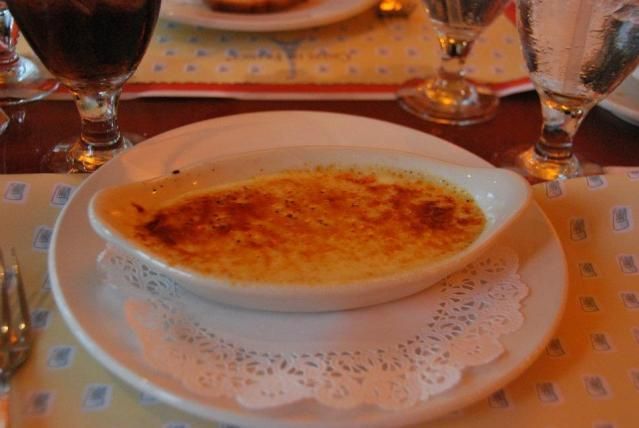 My creme brulee.
Both were delicious. We liked them and both of us felt afterward that if we ever came back to Chefs, we would not use dining credits, but would just pay for soup and dessert.
our ratings for Chefs de France:
Service: 2--the servers at Chefs always seem pretentious. I wonder if it is just a cultural difference.
Atmosphere: 4—nice environment, we had a nice table
Food Quality: 2--the soup and dessert just don't make up for the almost inedible entres
Value: 3--again, this really is not the best use of a credit, when the only good things are soup and the dessert. This is not the first time we've made this observation at Chefs.
Overall: 2.75 Definitely the big FAIL for the trip. I won't be returning soon.