Hello to everyone and welcome to my pre-trip report for the trip that almost didn't happen! We have officially decided we can do a trip to WDW in late May. We really didn't think this would happen this early in the year, and we were tentatively planning a December trip in 2013. But that just seemed so far off! I was having a really hard time thinking I had to wait that long to get back to WDW. In order to quench our thirst for WDW, we pulled out the puzzle we'd purchased as a souvenir last year during our visit. We completed the 500 piece Disney Parks puzzle in just one evening. I know...that makes us sound kind of lame.
Here it is, the puzzle that inspired the trip:
The point is, DP can never focus on things like this for more than a couple of hours, and yet she was the one pushing me to continue with the puzzle. So my little wheels started to turn...maybe she was thinking about a trip to WDW as much as I was. On top of that, it is Magical Memories week on Wheel of Fortune. Ok ok...now I know we sound really lame FOR SURE. We started watching on Monday, entering the bonus round puzzle on the wheel website daily to attempt to win the magical sweepstakes. This seemed to push DP even further into Disney's clutches. Wednesday I made my move, after a few failed attempts. After explaining how we could actually make this trip happen, I had finally convinced her!
Now for a little background information. This is me.
I'm 34 years old, and I live in Denver, but I grew up in Phoenix. I spent my summers at Disneyland and that will always be my favorite park and a source of some memories I hold most dear.
My travelling companion is my DP, also 34 and from Phoenix. This is her:
(She hates this picture, but I think it's cute, because she never wants to do corny poses in pics but for some reason must have been in a good mood this day!)
She had been to Disneyland a few times prior to our first trip together, which took place in 2010. What a fantastic trip! And since then, we've basically been Disney tripping fools. A friend at work convinced me we had to venture to WDW, so we made our first trip at her recommendation (thanks, DawnH!) in May of 2011. We stayed at the BC and loved it, the whole experience of WDW! We've been to Disneyland several times since then, and managed to make our second trip to WDW in April of 2012.
So back to our trip planning...after we had made the decision to take this trip, we spent the next 24 hours laboring over where we would stay, and last night I booked our resorts and flights! We get in very late our first night, so I was hesitant to spring for a deluxe resort for that night. Who needs deluxe with the new AOA resort, right?
(Photo taken from tripadvisor)
Absolutely adorable, and we have a one-night stay planned there the first night of our trip in a Little Mermaid Room!
The next two nights, we will be staying at AKL.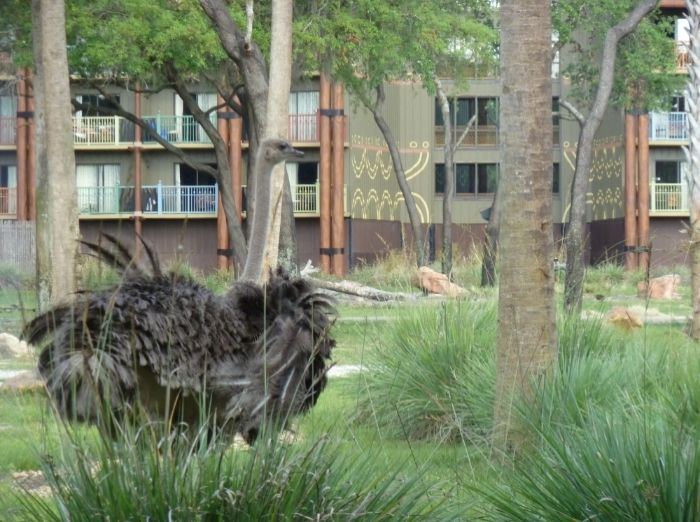 We have never stayed at this resort (nor at aoa), so we will get to experience two new resorts this trip!
Finally it will be on to our favorite, the Beach Club for the last nights of our trip! I can't even believe how lucky and blessed we are to be able to make all this happen!
In just over 3 months, we will be here: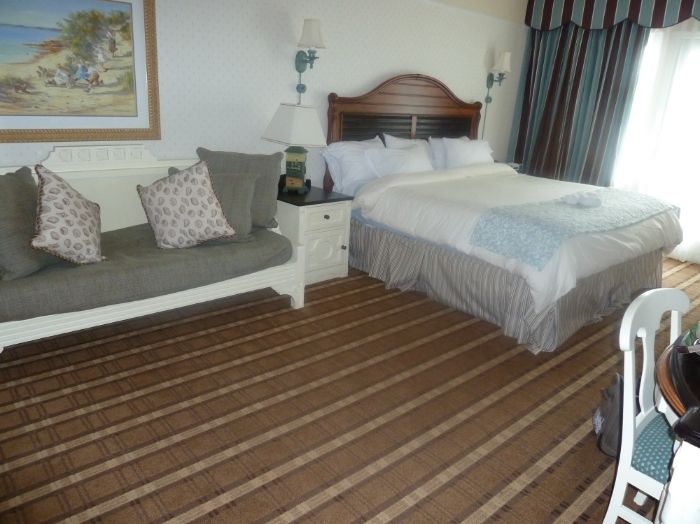 So where will we be dining on this trip? I've already got some ADRs booked at the following restaurants:
Day 1
Sci-Fi Lunch
Sanaa Dinner
Day 2
Yak & Yeti Lunch
Day 3
No ADRs so far
Beaches and Cream Dinner (or dessert
)
Day 4
No ADRs
Day 5
Coral Reef Dinner
Day 6
Tony's Town Square Dinner
Day 7
Mama Melrose Fantasmic Dinner Package
Day 8
Cape May Clambake
We want to focus on eating a little more spontaneously this trip, so I don't think I'll be making more ADRS than we have, with the exception of maybe 1 or 2 additions. There are some counter service places I can't wait to eat again and some new ones I'd like to try. This will also be easier on our budget, therefore allowing us to afford the deluxe resort stays for the most of our trip.
Coral Reef and Mama Melrose will be new table service restaurants for us, and I am super excited to try these despite some mixed reviews.