We left the Magic Kingdom gates behind and headed down to the launch.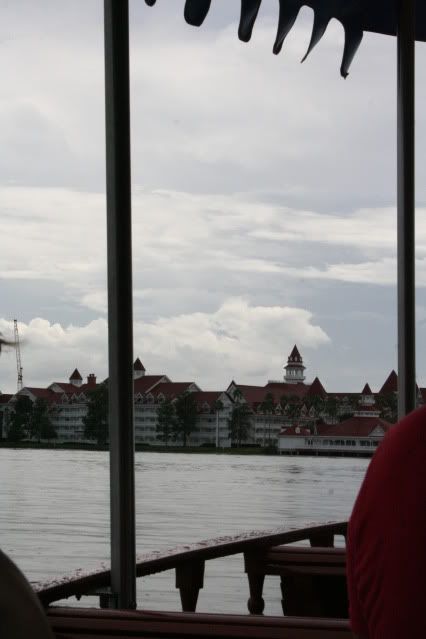 Soon we were cruising across the Seven Seas Lagoon. I just love the launch. There are so many worlds within Walt Disney World - the world of the parks, the world of the resorts. And then even transportation is its own (usually!) magical world. The launch especially seems to catch you up and take you to a happy place - out on the water, the gaily striped awning fluttering above, the cheerful whistle, a beautiful sight behind and a beutiful sight before you. I love it!
As soon as the boat docked, we hurried up to the Royal Palm Club. We had only barely made it back in time for tea!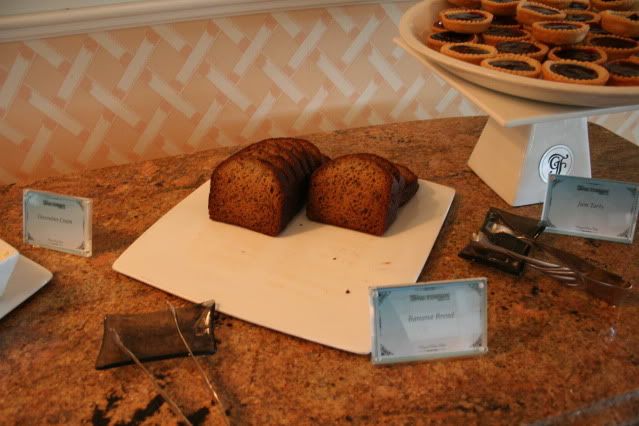 PHEW! The tea goodies were still out once we reached the lounge, although they started taking them away just about five minutes later - a close call!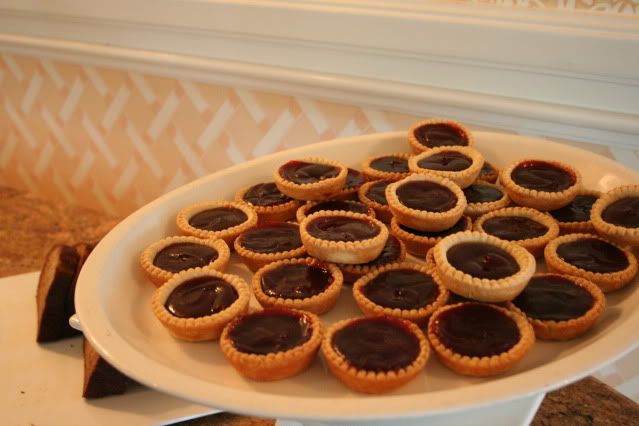 I just really, really want a jam tart right now. I've never actually tried to make jam tarts, but now I'm feeling inspired. I need to look up a recipe soon I think.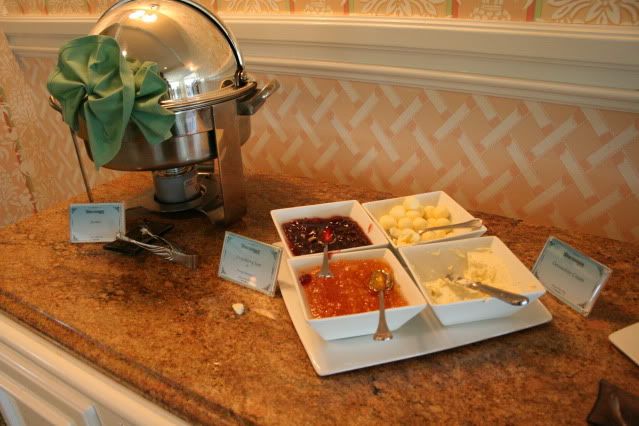 Or some devonshire cream would be great. I saw devonshire cream at Fresh Market the other day, and it required all my willpower not to buy it!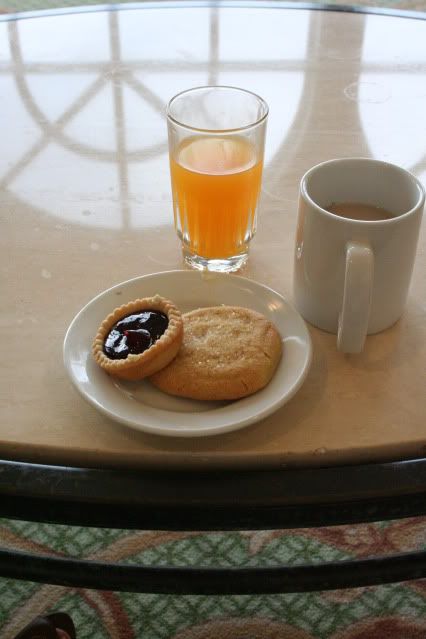 Ahhhhhhhhhhh....tea. And that mango juice - delish!
It was just as well we had come back towards the end of tea, because then we didn't have too long to wait until dinner! Contrary to how this trip report may sound, our trips to Disney aren't
completely
about food...only
mostly...
I spent the interval strolling around the Grand. Don't you love the oversized fronds surrounding the fountain? They seem especially at home because they're pink.
Paintings are another one of those little Disney details I find myself constantly walking by, so I tried to consciously notice more of them around the Grand!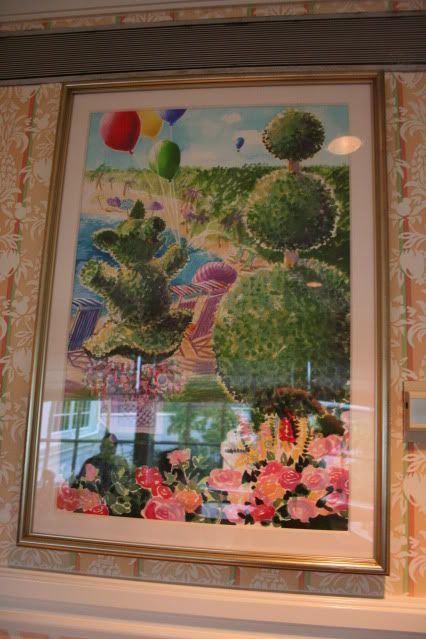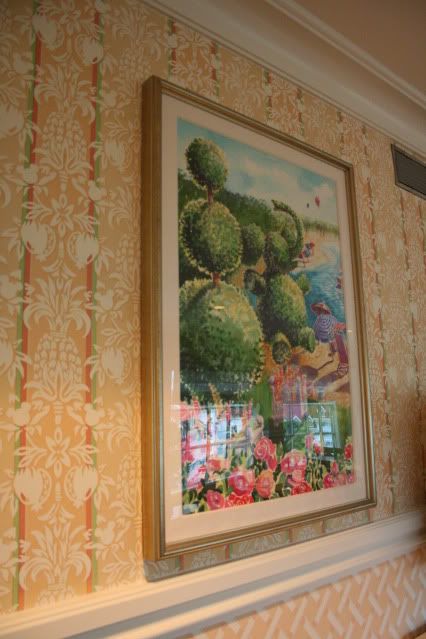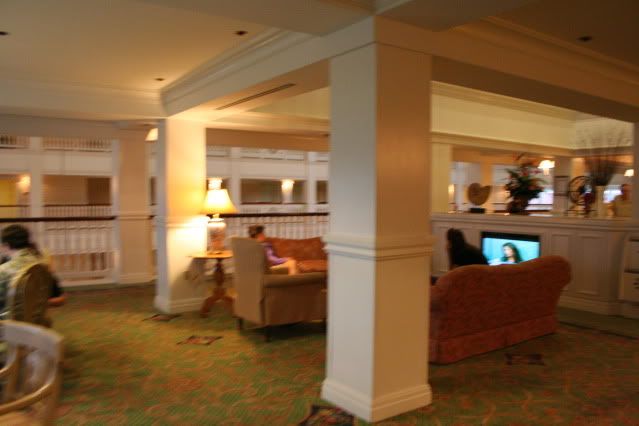 The lounge!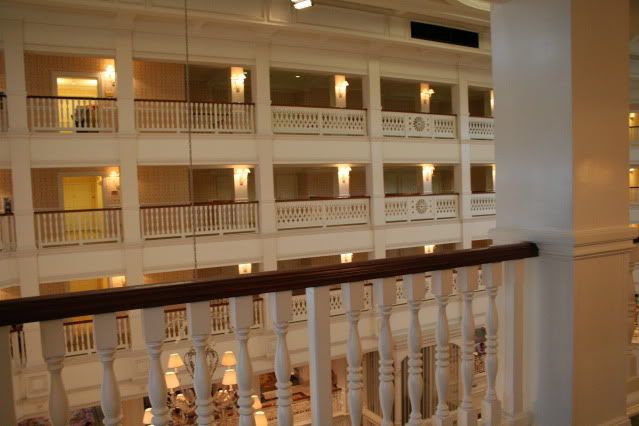 A lovely occupation to while away an hour or so was just hanging over the balcony and watching everyone come and go on all the floors below. There was a big group all wearing bright pink shirts - we used a camera to zoom in and saw they were a bridal party, probably there for a rehearsel at the Wedding pavilion!
It was fun watching the CM's at the front desk (I know what that's like!), and seeing them escort families pulling their big suitcases across the lobby. You can always tell when a party is new to the Grand, because they're just staring up in awe, with their suitcase knocking into everything.
Even just watching guests coming out of their rooms on the upper floors was fun, guessing where they were heading for dinner! There was a mom (a fellow club guest) with a little baby princess in the stroller, and she was pushing the stroller around and around and around the atrium balcony, trying to get the baby to go to sleep!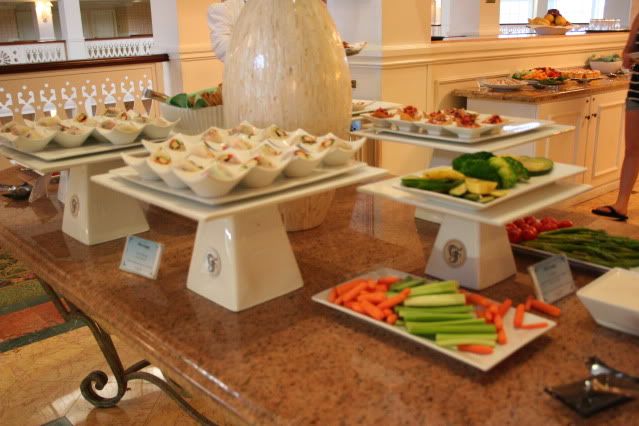 Mmmmmm...I wonder what's on the menu at the Royal Palm Club tonight?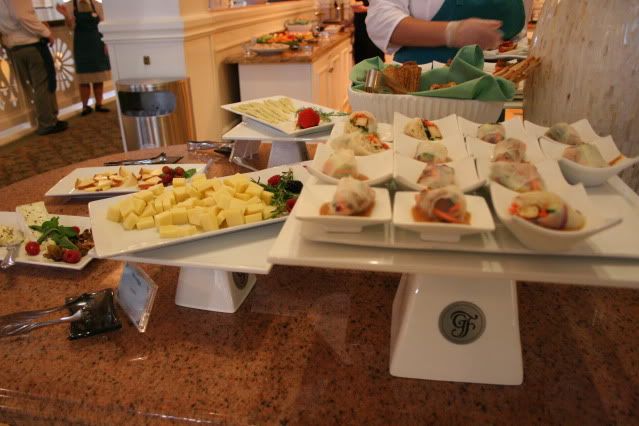 Exotic cheeses on the left (one was HAVARTI, one of the creamiest, loveliest cheese EVER), tofu+vegetable spring rolls on the right.
This was an asian chicken slaw. Very tangy and tasty. One of the most fun parts about staying club is getting to try all sorts of new dishes!
Black bean hummus on a pita chip topped with roasted red peppers. SO GOOD.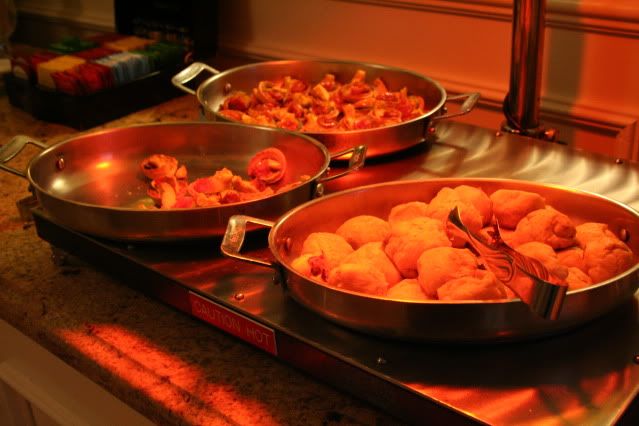 The hot "pickety bits" (as they called them on Downton Abbey...although Downton Abbey and I are a bit on the outs right now, because I can't believe Julian Fellowes killed off Sybil.
). One of the selections was chicken wellington. Athos seemed to inhale them...they were pretty delectable.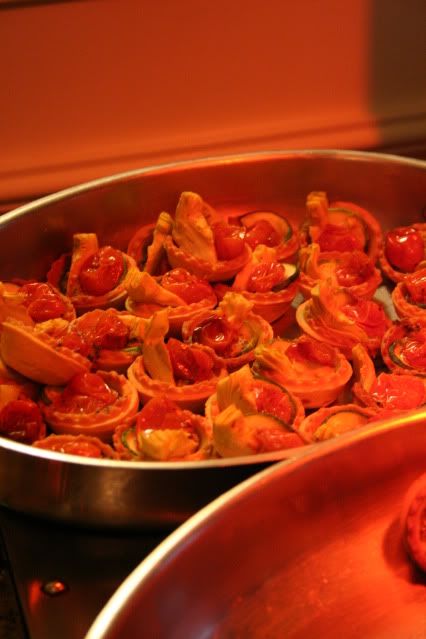 These little veggie tarts tasted like they had descended straight from heaven. They melted in your mouth with just a little bit of crunch and a little bit of sweetness and overall amazingness.
Oh man, I can taste it now...
More soon!