Wow you have some great ADR's going on! I take it your on the dining plan?
Quote:
Originally Posted by
My sister's princess
So I must post the cutest baby that has ever been.... my little niece who I can't wait to meet!!!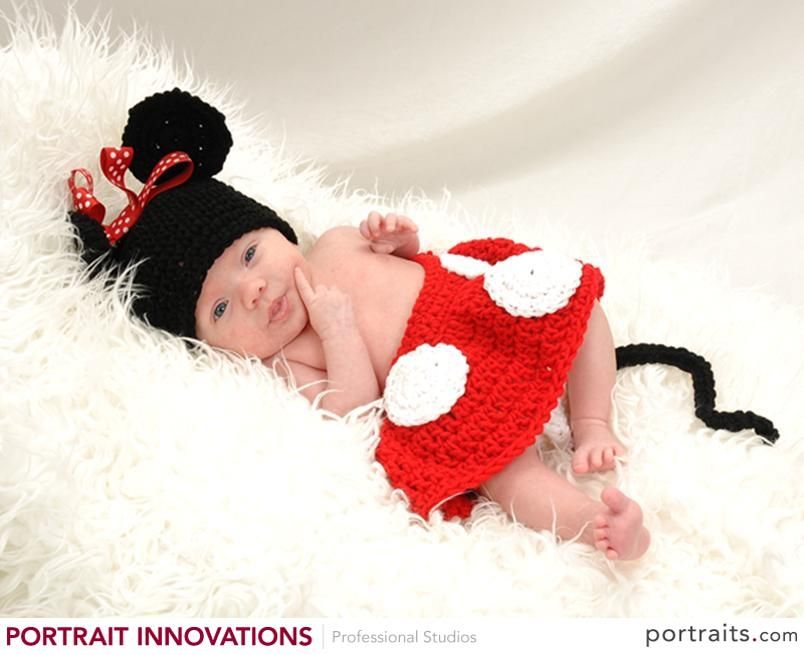 How's that for an update!!!???
Oh man, she's adorable. And that outfit! Are you kidding me? I love it! If I ever have a girl, i'm going to have to steal this idea.
Quote:
Originally Posted by
My sister's princess
Well I finally got around to upload some fun photos!!
I had some Disney Dream Dollars from my Visa that were going to expire on the first, so I had to make a Disney Store order... poor me
I got new shirts for our trip!!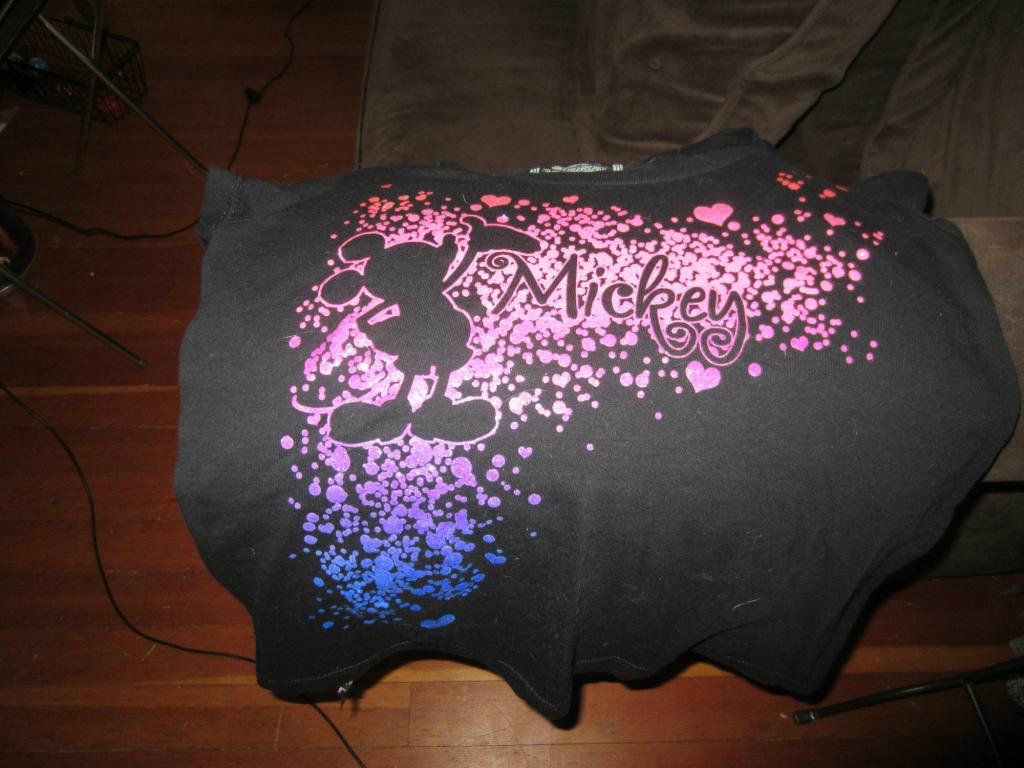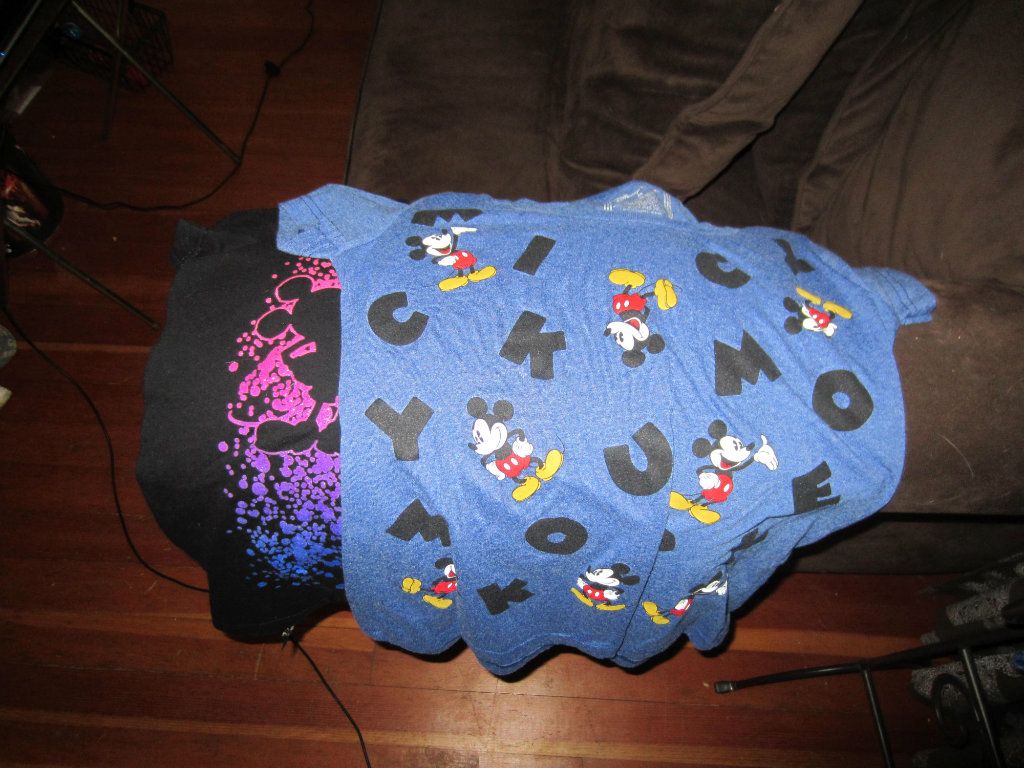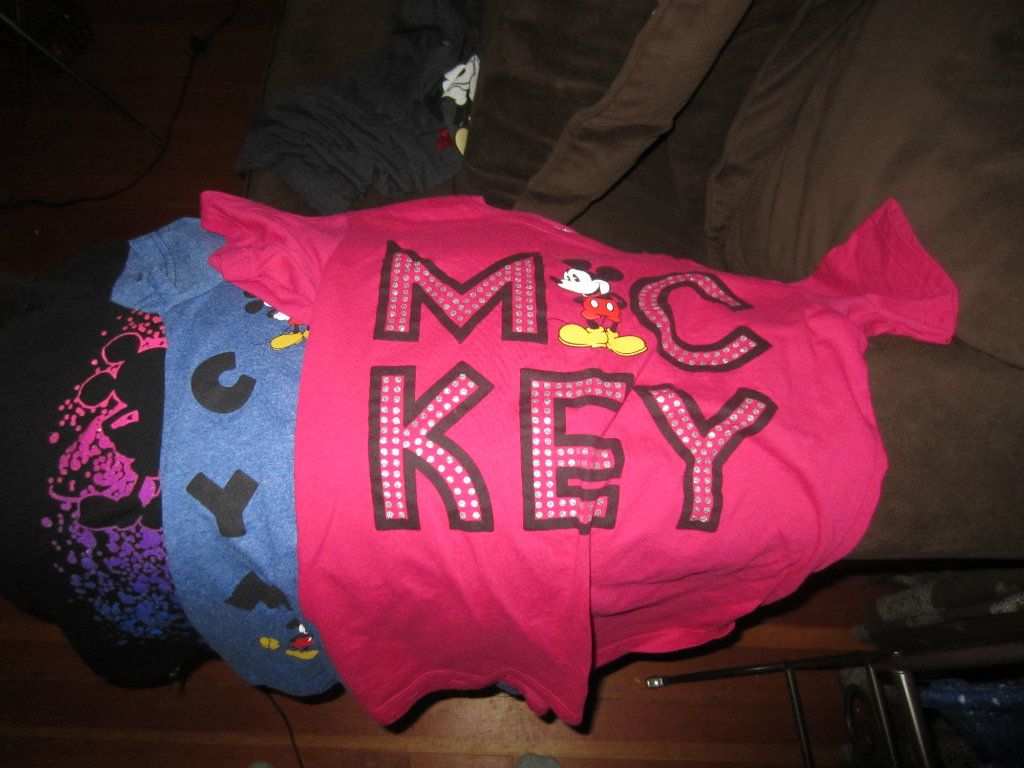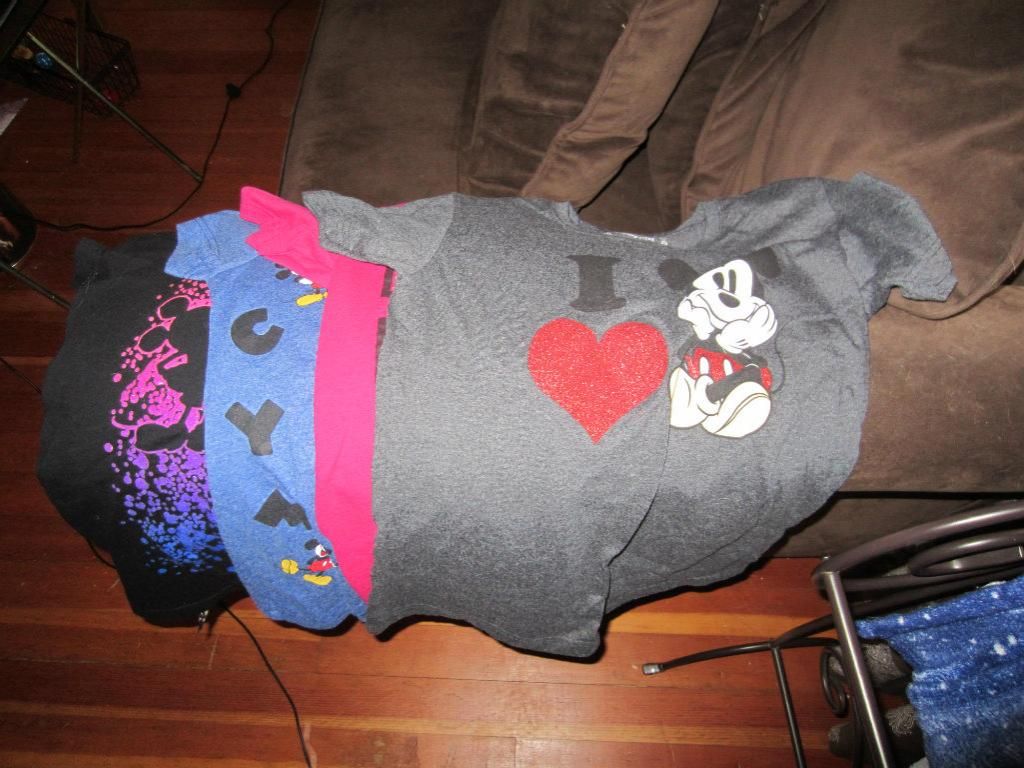 Am I the only one that finds I wear the same things on vacation year after year? We only have "summer" here for about 2 months so I find that my summer clothes as a result last forever! Sometimes when sorting photos I have to look at how long my hair is to figure out what year it is!!
I feel so bad for you that you had to go shopping for Disney clothes...
For me, I only wear my Disney clothes to either Disneyland, Disney World, or the Disney cruises so I feel like I keep wearing the same Disney things over and over. I tend to buy at least one new shirt for every upcoming trip I have. Like for the TR i'm doing right now, I had to find a Disney shirt for MVMCP. Well, I didn't 'have' to, but I felt it was necessary
__________________
DLR: Yearly trips from 1991-2006, AP holder Jan 06 (monthly trips thru May 2008), Nov 08 DLH-Dreams, Jan 09 GCH, June 09 DLH-Magic, June 09 Desert Inn, Oct 09 Tropicana, Mar 10 GCH, May 10 Castle Inn, Nov 10 GCH, Mar 11 DLH, Nov 11 GCH, Mar 12 PPH, Apr 12 PPH, July 12 PPH, Nov 12 DLH, May 13 GCH, July 14 VGC, Oct 14 CCI
WDW : June 2-8, 2008 - Pop Century, January 20-28, 2010 - CSR, Dec 8-15, 2012 AKV/BWV, Oct 5-11, 2013 SSR/AKV/BLT
DCL: Dream June 2011, Wonder Dec 2011
Starting the New Year off right!...at WDW January 2015 PTR
Food and Wine? Sounds Divine! Oct 2013 TR
Our First WDW Trip as Parents - December 2012
Mexican Riviera Cruise with WONDERful Souvenir in the Works!
Dream CAME True! June 21-26, 2011 TR
Food, Fun, and Frivolity: 8 Funtabulous days
Ugh, what were we thinking?! 9 days Deluxe Dining,
The Crow's fly to Disneyworld! Jan 20-28, 2010 Pre-TR,
DLR - The Proposal, Bouncers, and a Celebrity! June 3-6