We started to get inside towards the loading station and we were both excited. We were fascinated by all the decoration inside the building and we were quite glad we had to queue for a little bit so we could take in all the surroundings. We only queued for about 15 minutes so not long at all.
We got to the ride station and loaded the train. We were sat right at the back and the horn blew and we were off!
I have to say, the climb was much higher than I thought it would be but the view was incredible! When we started to climb again and we got to the top Karl said to me, "uuuuuh where is the track?" Yes, that's right, Karl had no idea the train was about to go backwards!
I screamed and screamed when we were shooting backwards in the dark! But it was so exhilarating!
We jumped off the ride, saw there was no queue and ran back around and got straight back on! This time we sat at the front! It was so brilliant!
After our second time on Everest we decided to go and grab some lunch and sit in the nice cool air of 'Restaurantosaurus'.
It was very busy in here, think everyone had the same idea. It was very, very hot outside and I think if we had stayed out any longer we would have started to melt.
I had the Angus Bacon Cheeseburger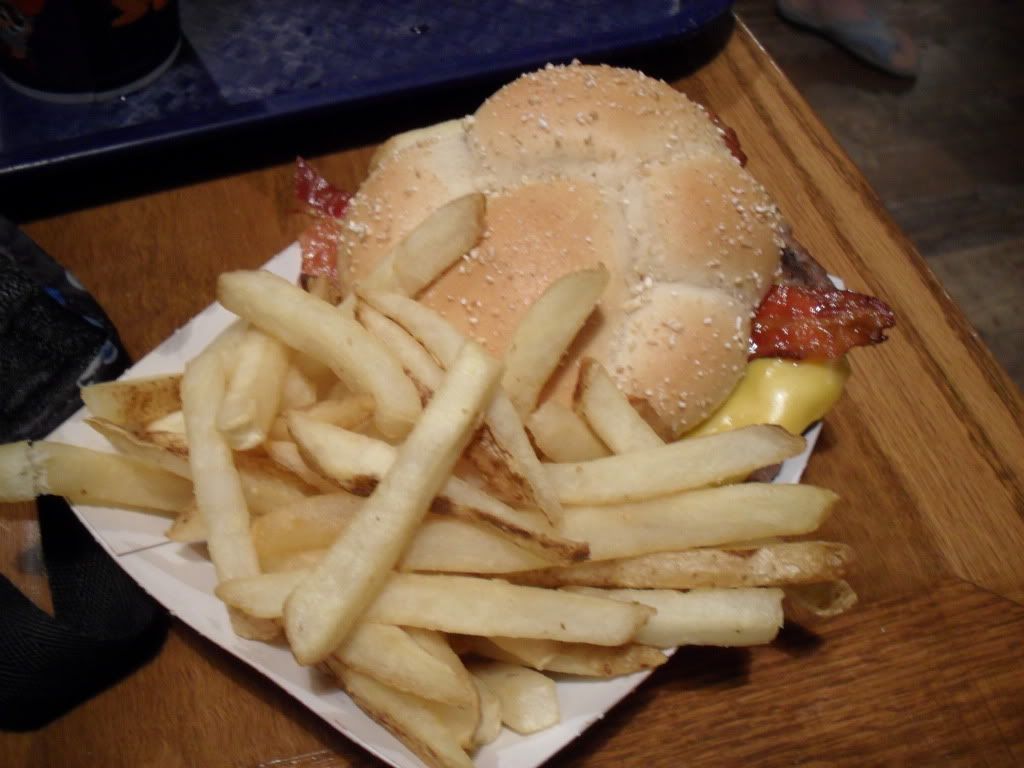 and Karl had the Mac and Cheese Hot Dog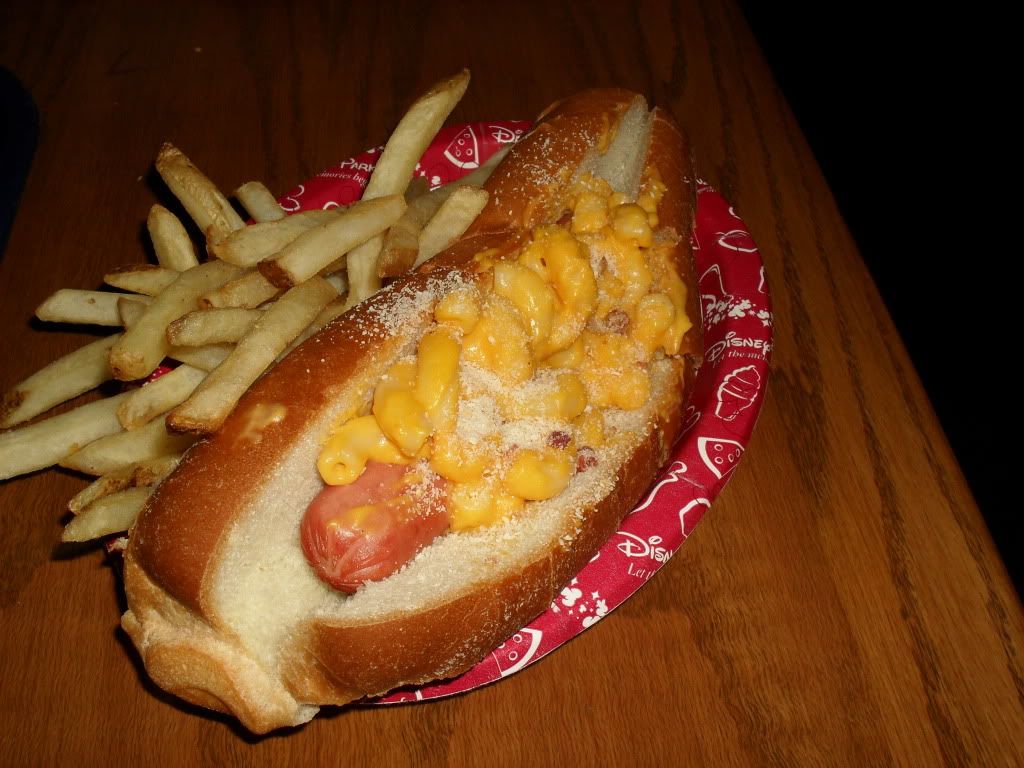 They were both tasty but mine was a tad dry but it was still good! I think we stayed here for about 40 minutes and slurped on ice cold lemonade and well and truly chilled out!
After lunch it was time to head over to Dinoland USA.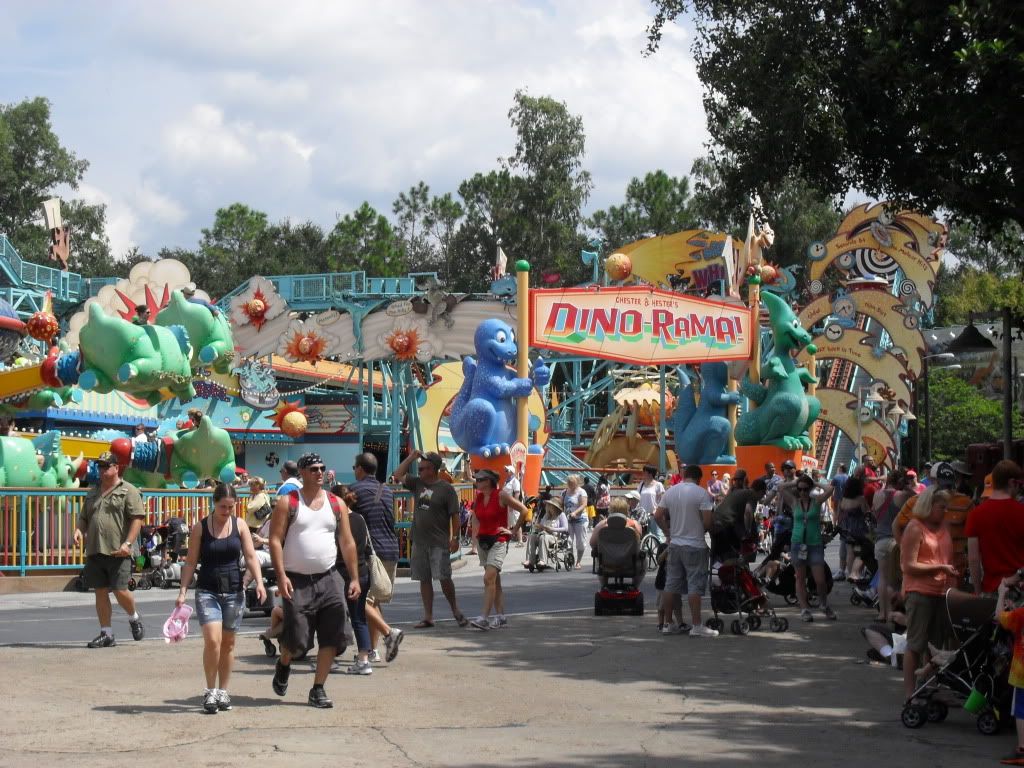 I have to say, I wasn't that impressed with this section. I am not sure why, I just didn't really like it! Karl had been eyeing up the Primeval Whirl while we were walking around. I said I didn't really want to go on anything that spinned just after eating so obviously we decided to go on to something that would bounce us around instead...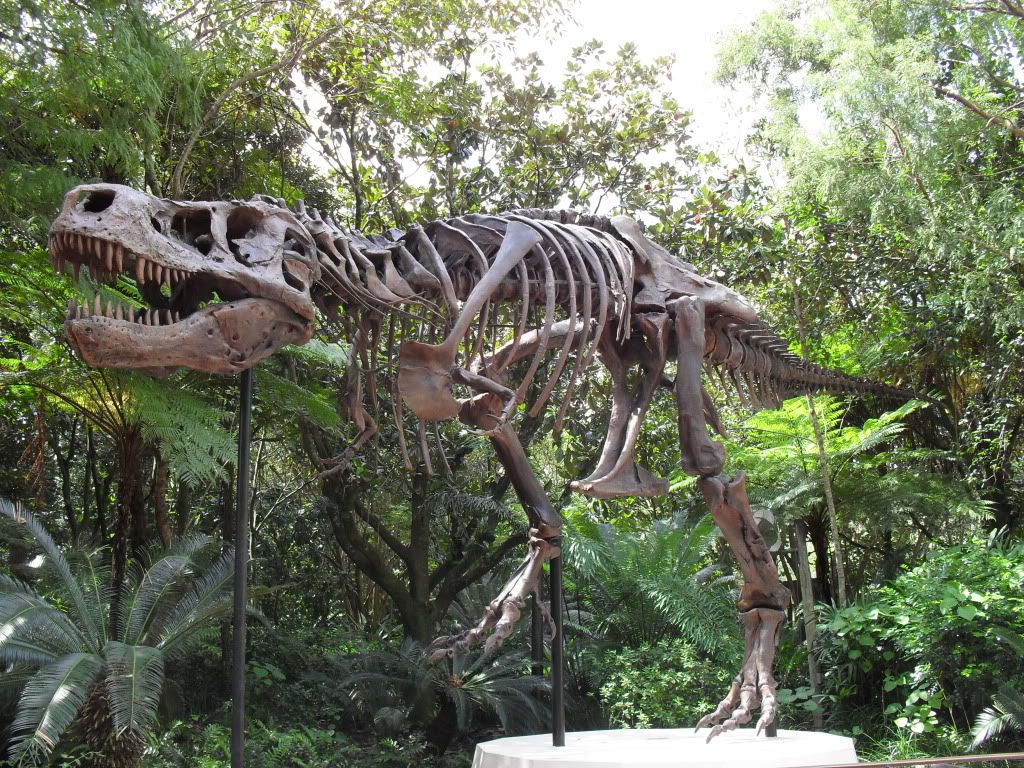 We entered the queue and were just about to board our time machine aaaaaaand it broke down!!! To be fair, it was only down for about 5 minutes and then they let us on. Having read about this ride, I knew what to expect so I made Karl sit on the outside so he would get the full force of the roaring dino's!!
This ride was so fun! We were bouncing along and laughing all the way around! I would recommend this ride. It is quite loud and possibly scary for the little ones but great fun all the same!
So Karl kept on going on and on about going on to Primeval Whirl. I wasn't so sure! I hate the teacups as I hate anything that spins so didn't think this would be too great for me.
But as I am an amazing girlfriend
and against my better judgement I gave in and we started to queue.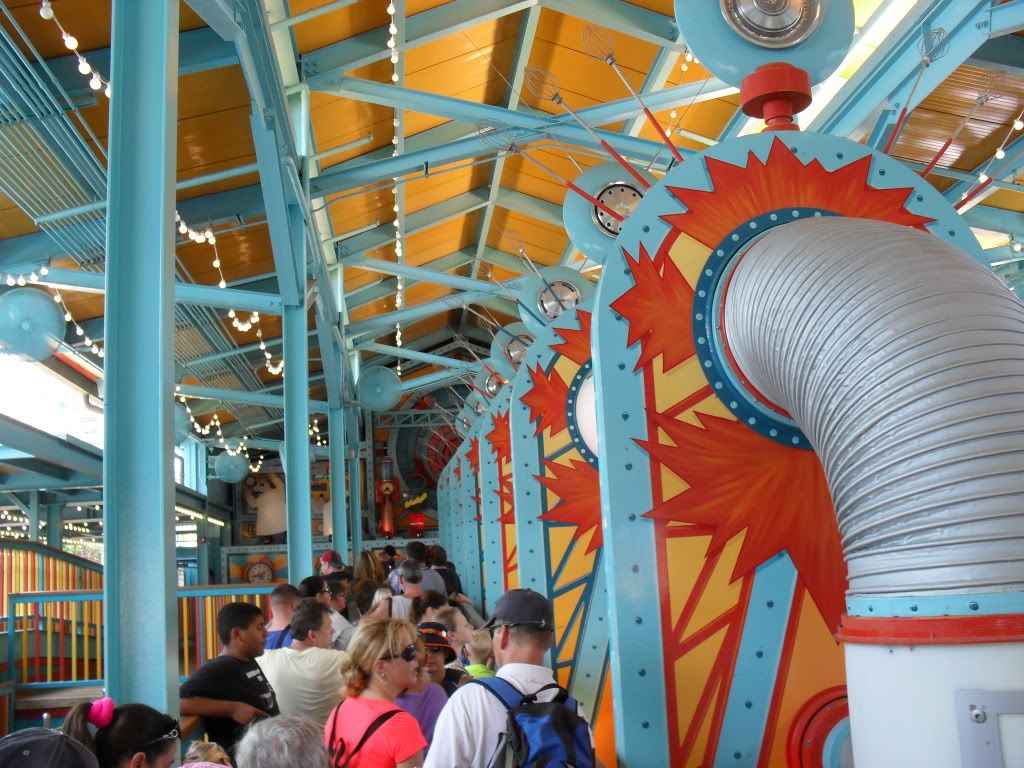 I wasn't sure...
We got on to the moving platform and climbed into our seats. We got to the top of the climb and I was instantly regretting it and so was Karl!!! It was just plain painful! Every time it jolted around a corner we were flung around and it was like having whiplash! We both did not enjoy it one little bit! I then proceeded to tell Karl he was an idiot for making us go on that!
After the pain we went to catch the 'Finding Nemo - Musical'. Karl was VERY excited about this as he loves the film. We were let straight in and it was so lovely and cool in there. We sat with our drink, cooled down and played 'spot Nemo' as he swam between the bubbles on the side of the stage.
I did take a few sneaky photographs but as I wasn't using the flash they didn't turn out well. This show was FANTASTIC!!! We loved every second. Karl was sat like a child transfixed by everything that was happening on the stage. It is truly magical, just what Disney is all about. The costumes, the puppets, the music the colours all beautiful. If you get the chance to see it, go and watch it. I think there is only a few shows a day so time it right! You don't want to miss it!
Continued...