Fast Passes, We Dont Need No Stinkin Fastpasses!
The (getting less WDW resistant) DH & I went this past September on another trip to WDW. September of 2011 we took our GDs & DIL, but this trip was just the two of us. To get started I will introduce ourselves, me Doris, a 64 year old granny who loves just about anything Disney & my DH Bob, a Disney resister.
We are historical re enactors, thus the strange clothing. This was an event we attended the week before our trip.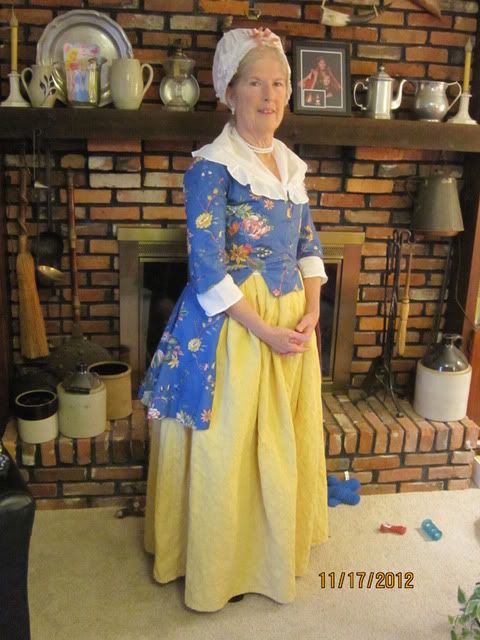 This was me before an event I was attending for George Rogers Clarks birthday. This is my new avatar photo, I thought it came out ok.
I wasnt sure if we were going this year since I was waiting for FD to pop up. Also it had to be offered for our usual time of travel. I received word from Visa of the offer, so I made reservations & the price was right for AKL!
Our trip dates were September 10 through September 15 of 2012. Our last trip was the day after Labor Day & I was not happy about the rush to get ready for our vacation. This time I waited until the next week which was a smart move on my part!
Since this was our first deluxe resort I was especially excited. I was also a little wary since I was not too sure about the African theme.
Our flight out of Dayton left at 7:00am, when the reservations were made departure time was 9:30 or so. I loved the fact the time kept getting earlier, gave us more vacation time & who cant deal with that! We arrived around 8:40, headed to ME, where the line for AKL was empty. We waited about 15 minutes for the bus & were the first ones on! I thought we would be on a fairly empty bus, but no such luck. There were stops at AoA, PoP resorts & Kidani before our stop at Jambo.