We spend Christmas in Tahiti a couple years ago. Bora Bora is the most beautiful place I've ever been. I'm going to try and upload a few photo's, I hope it works!
This is from our Bora Bora resort. From the photo bottom to top, it's the hottub, pool, ocean. We were in one of the over water bungalows, wwwaayyy out at the end.
One of the beaches at our Bora Bora resort. If it looks familiar, Macy's shot their spring campaign there shortly after we left.
Another beach view from Bora Bora.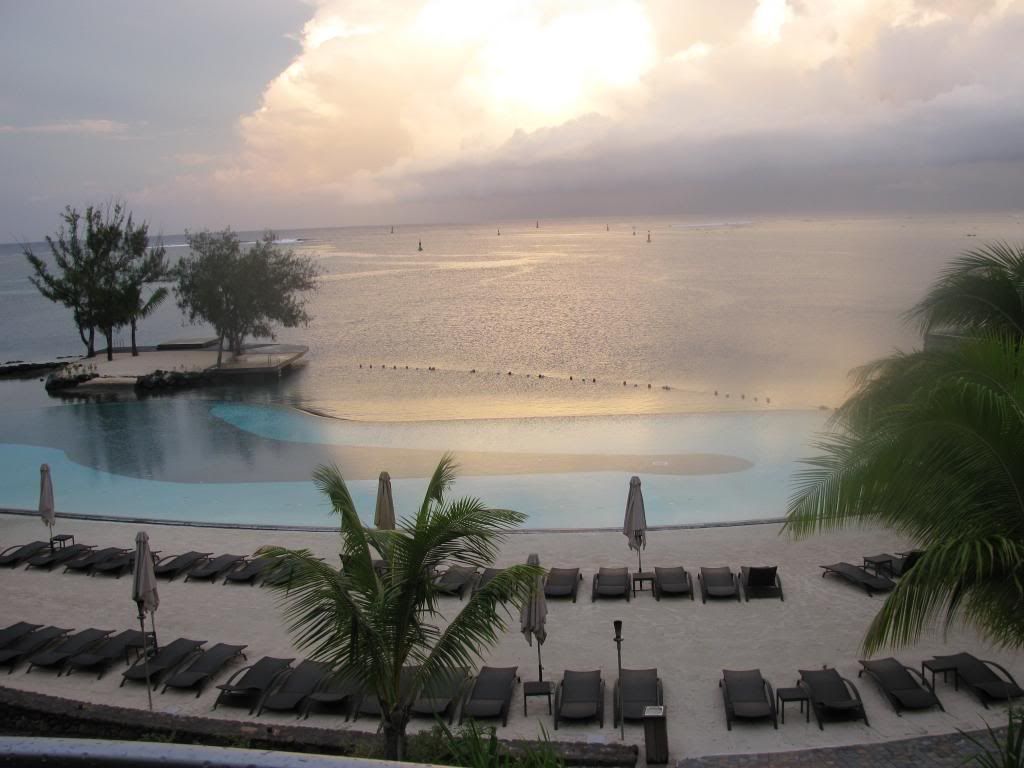 In order to catch our early morning flight, we stayed in Papeete one night. This was from our ocean view balcony. Look close and you can see the line of the infinity pool and ocean.
We also stayed in Moorea. The popular items to purchase are black pearls. Buy them in the man island of Tahiti. Papeete is the capital. The further out you get, the more expensive the pearls (or any merchandise). The Tahitian people are so warm and welcoming. They pride themselves on hospitality. Tipping is not expected. When we wanted to go out for dinner, the resort would arrange for the restaurant to pick us up and take us back.
I'd be happy to answer questions or share more photos.
Manuia!