Hi! Iím Lexi, and Iím attempting my first PTR (that will hopefully turn into a TR!)
Weíre leaving in 15 days for an 8 day trip! And we are getting APs for the first time!!!
Whoís going:
Me
(of course). Iím 31 and mama to Alexander and Madeline. During the day I work as a Program Analyst for the government. Iíve been a Disney fan ever since my grandparents took my brother and me to Disneyland right before I turned 7. Iíve been to DLR 3 times and Iíve been to WDW several times. My favorite Disney character is Rapunzel.
DH (33)
Ė DH is the one who makes my dreams happen (I know that sounds cheesy, but itís true). Weíve known each other since I was a freshman in high school but lost touch over the years. We reconnected on Facebook back in 2008 when I was a single mom and we got engaged in May 2010. We went on a trip with DS back in October 2010 shortly before we got married. He had been there once before when he was in middle school and wasnít a huge fan. I think he was converted on our trip. Every once in a while he would mention that we should go back to Disney, but then he would crunch the numbers and decide it wasnít the right time to go (he is also the CFO of our family, among other things). Finally, this past Fall, my best friend said she was thinking about going, so he started looking at the numbers again and decided we could go this February!
Hereís a picture of us on our trip in October 2010.
Next up is DS, Alex,
who just turned 7 in December. Heís been to DLR once, and has been to WDW in December 2009 and on our October 2010 trip. He is a huge Disney fan. He loves Star Wars, and like a lot of 7 year olds, he is obsessed with Legos Ė I canít wait to take him to the Lego Store in DTD. This trip is a surprise for him. Weíve watched some ďsurpriseĒ videos on Youtube, and one day he told me he wanted me to surprise him with a trip to Disney. Itís been very hard keeping this from him! (Iím horrible at keeping secrets).
Here are the 3 of us from Oct. 2010: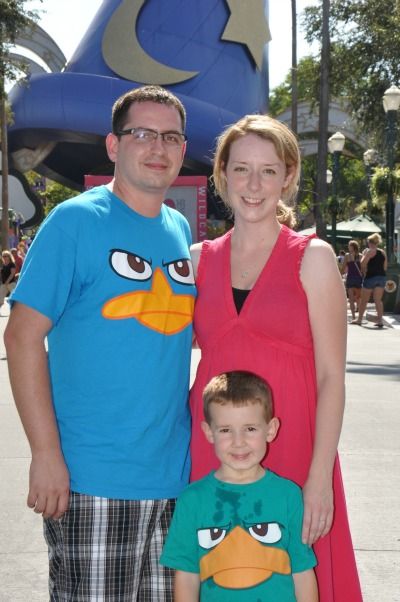 Here is a picture of him from before Christmas: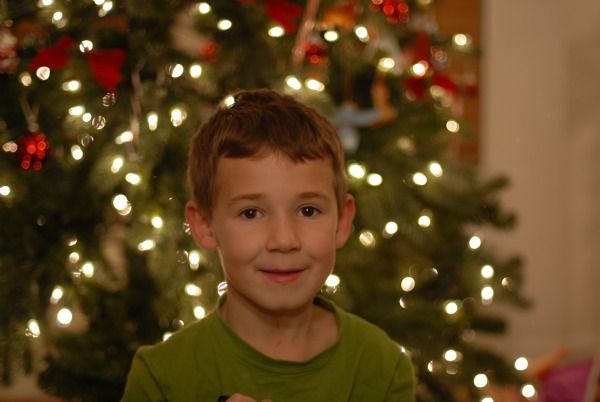 And last we have the youngest member of our team, Little Sister, aka Madeline (Maddie).
She just turned a year old last Sunday and she is a very busy toddler. She loves to go new places and I canít wait to take her to Disney.
Here she is in her Halloween costume: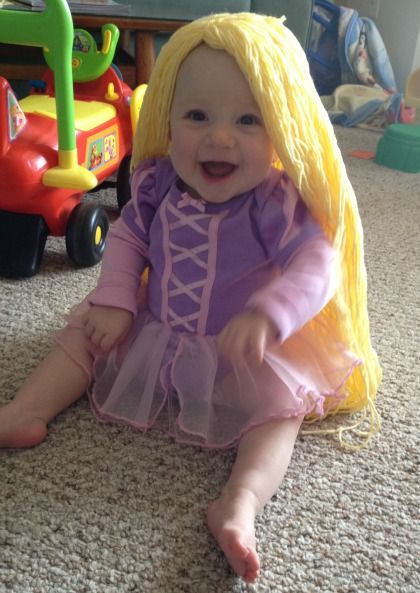 And here is a picture of her and her brother from her birthday party (she has a little less hair than Rapunzel):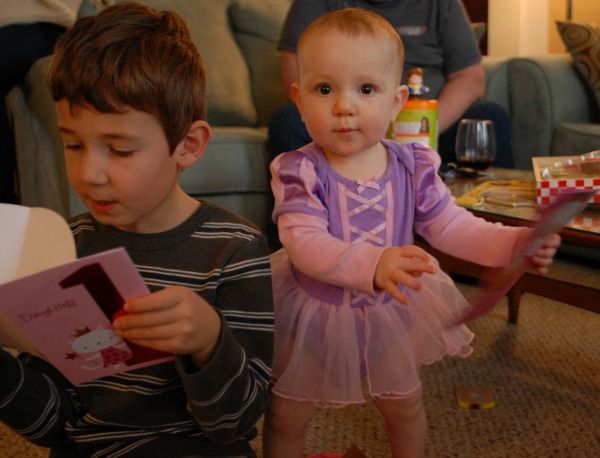 Stay tuned for the next post: When weíre going and where weíre staying!