Hello!
Trying to be a bit better at updating. But it's cold and sooo snowy hear and consequently my brain will not work!
I'm longing for those lovely, warm, summer days of WDW. Ah well... maybe if I look at the photos and write about it I will feel warmer!
Next up - Flying Fish. A firm family favourite with us. We all went in 2008 and then Kate and I went for a 'girl's meal' in 2010. This time we would all be going together again. Good times!
Here's me and the old fella: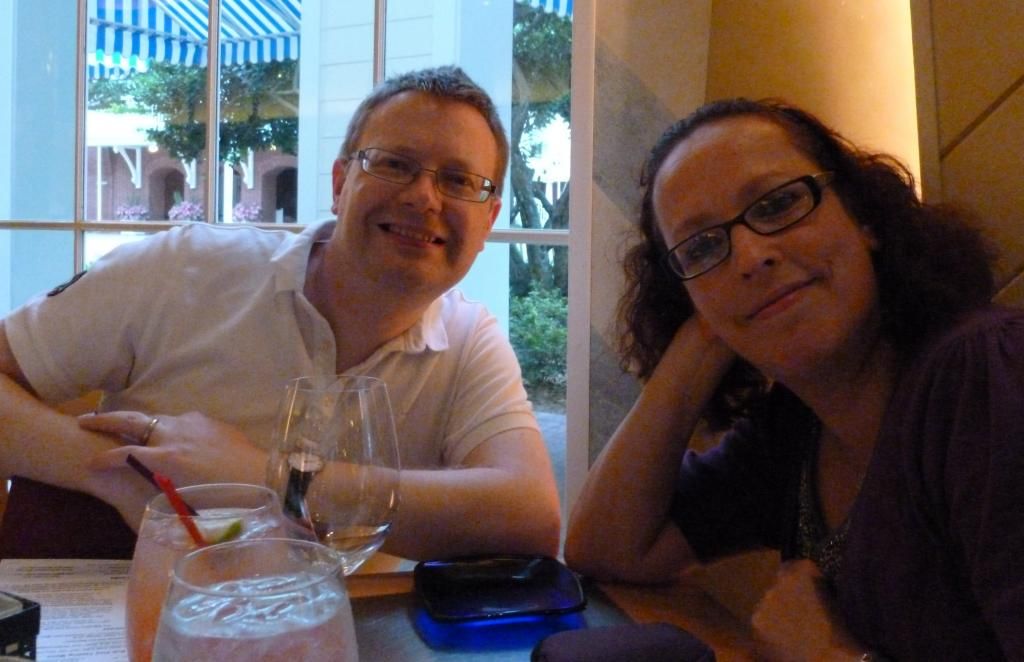 We were given a lovely basket of bread, alongside butter sprinkled with sea salt:
Kate went for her very favourite dish - the potato wrapped snapper: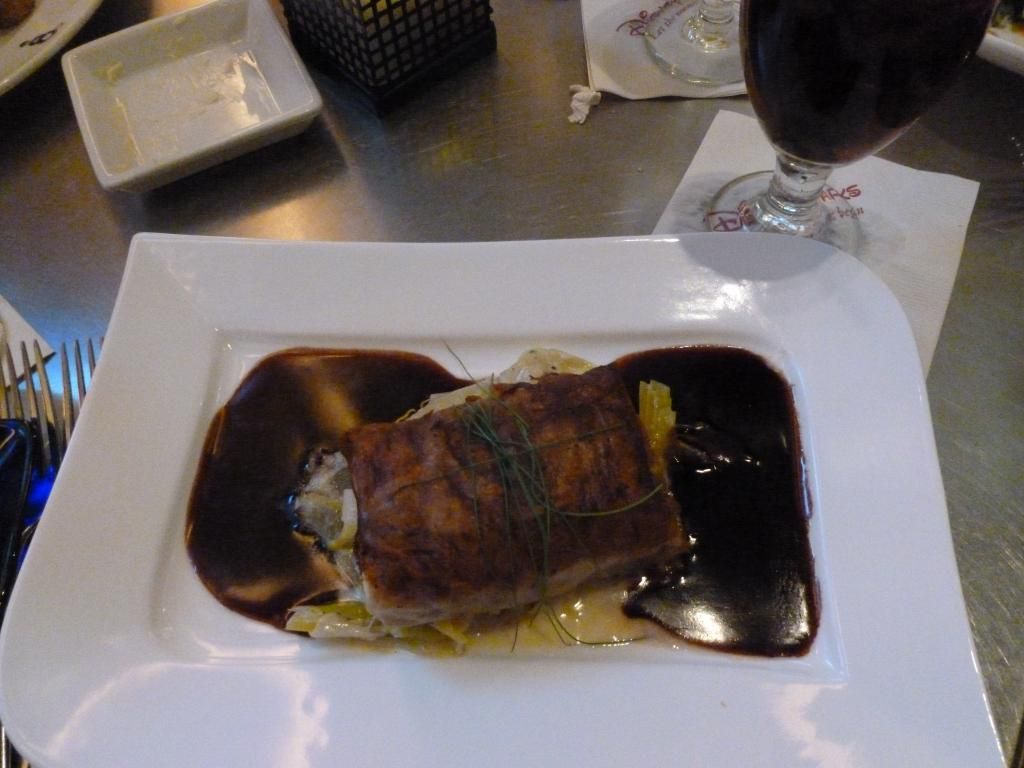 She always loves this dish and this time was no exception.
Simon usually has the snapper but he decided to go for my old favourite the New York Strip Steak: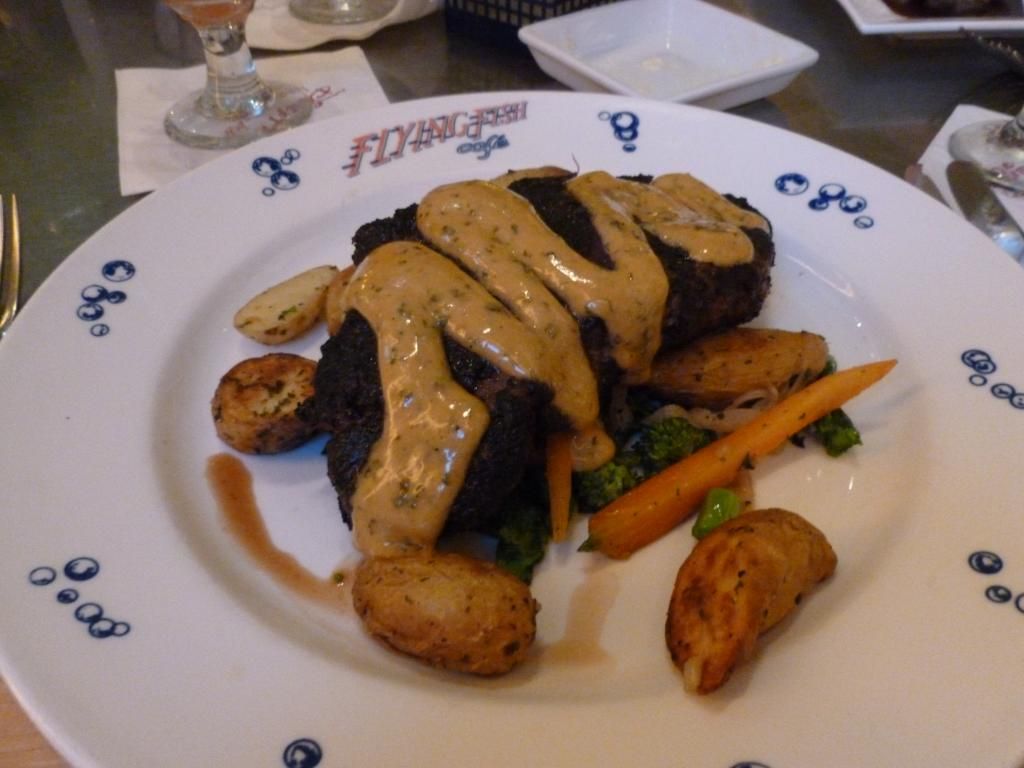 He really enjoyed this. I was slightly envious and wish I had gone for it too but I was determined to try something else for a change. I went for the scallops: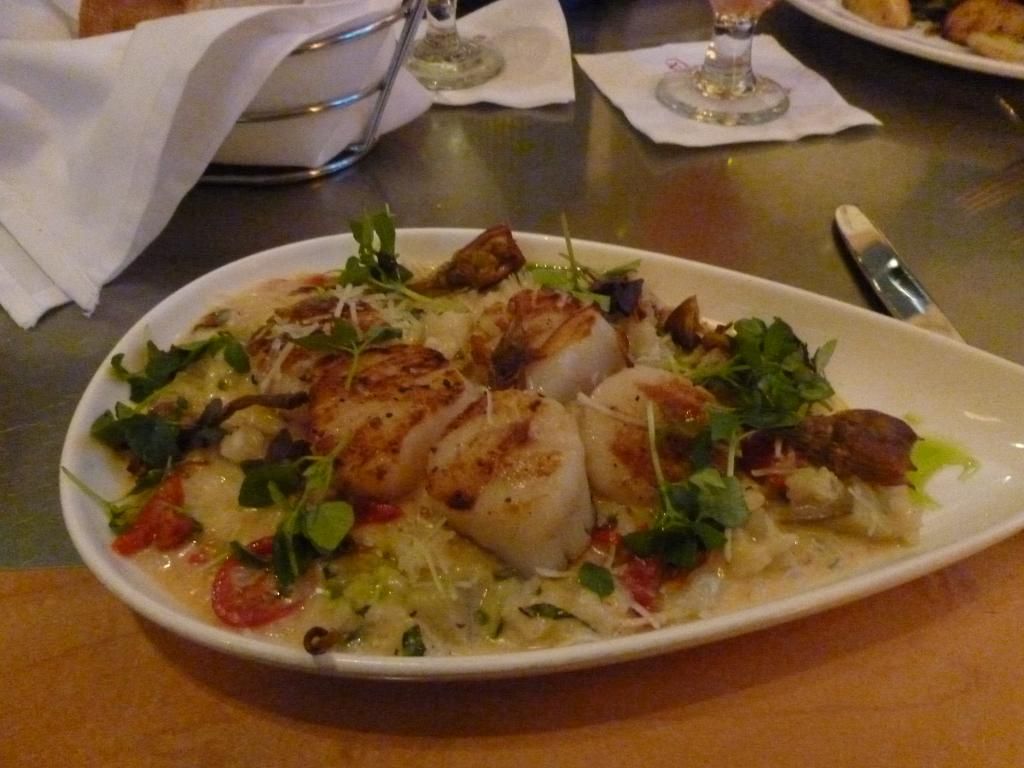 This was very tasty. But I think I would have preferred my old fave the strip steak. I did enjoy the scallops though.
Sarah, unusually for her, decided to have a fish dish for a change.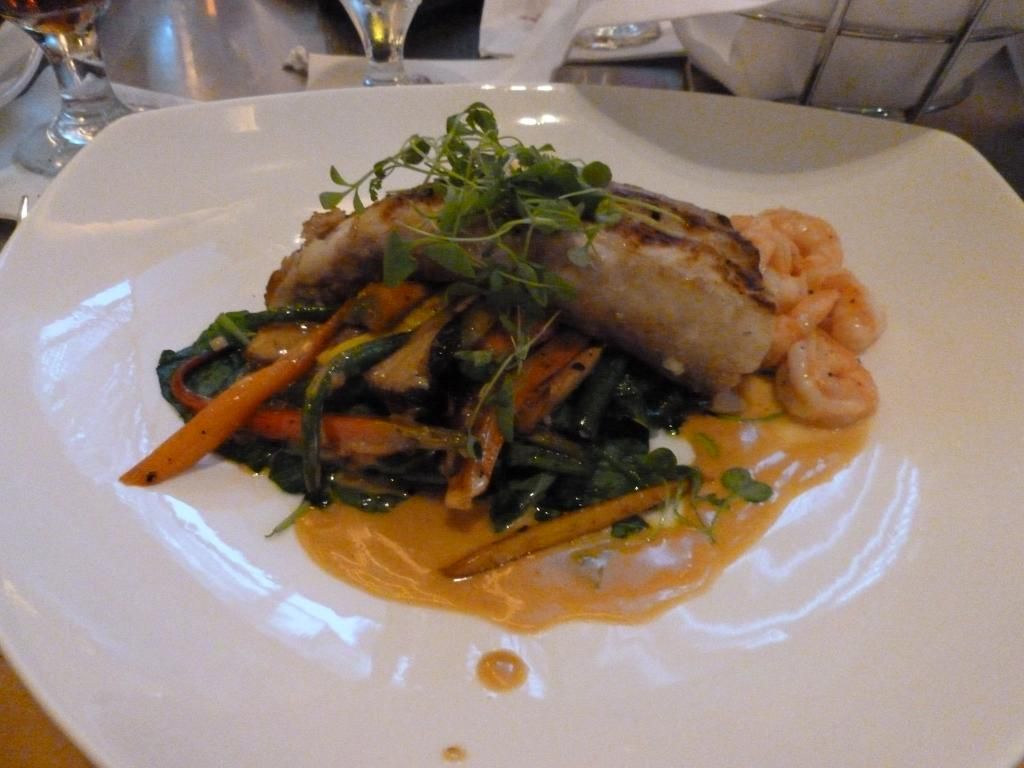 I can't really remember what fish this was - but she loved it! A very good choice.
For dessert, I had the trio of concession sweets:
Popcorn mousse and corn and caramel corn, cherry limeade popsicle, dark chocolate fudge burger an pound cake fries.
How much did I love this dessert?
Answer - lots and lots! It was so cute and imaginative - and tasty! I love desserts with lots of little components to try.
Somebody had this dessert: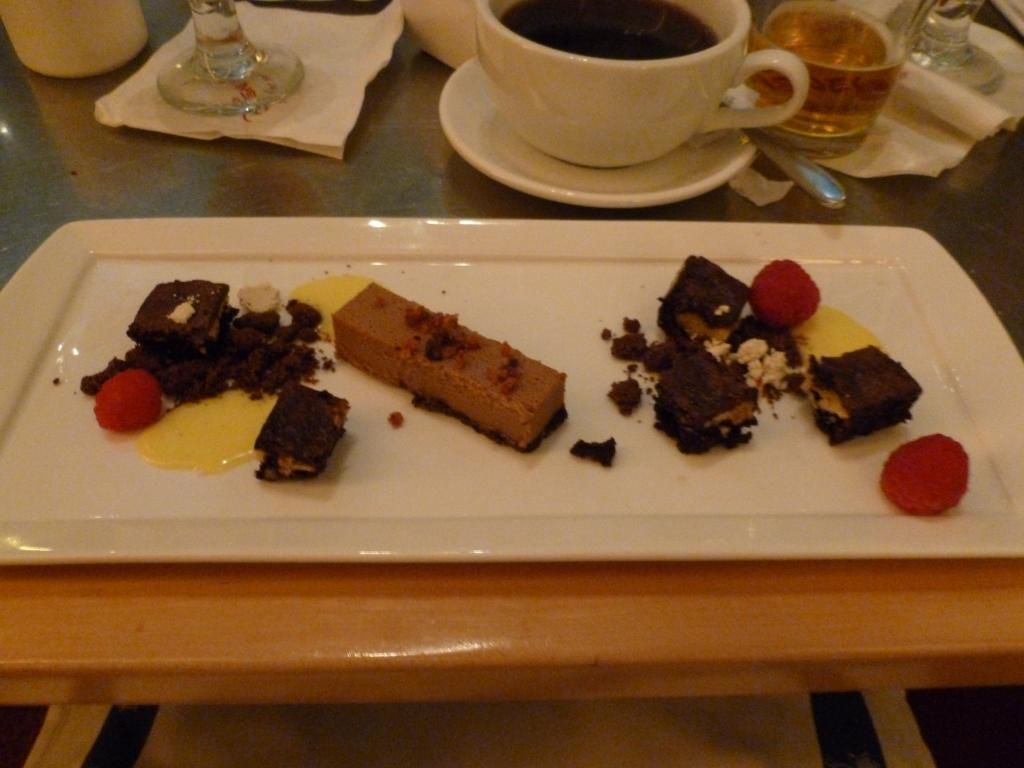 I'm not sure what it was or who had it! Looks nice though and I'm sure they enjoyed it!
I think I had a Boardwalk bay breeze cocktail like last time - but I can't find a photo - how shocking of me!
The result of this evening was that we all fell in love with the Flying Fish once more. We had great service and great food - a wonderful place to spend as a family.
The Boardwalk looked beautiful all lit up in the dark when we came out of the restaurant. We walked down to the boat dock and caught the boat the the Studios to get a bus back to OKW.
A wonderful, magical evening.
Big Fatty Rating: 8 of 10
Coming up: JIKO!!!