Day 14 - Flo Rida Concert & Tutto Italia
I awoke this morning at 05:30 and realised that I was still fully dressed on top of the bed! I must have crashed out as soon as we got in and that was all I remember. We all eventually surfaced at around 09:00 and once showered and dressed we headed over to POR for breakfast. I decided to sit this out since I was not feeling hungry.
Sue: Pancakes with scrambled eggs and strawberries Orange Juice
Emma: Bounty Platter Peach and Mango Juice
Today was the Flo Rida concert at the Florida Mall, for which I had managed to get 5 wristbands a few days earlier. Returning back to OKW, we collected Craig and headed towards the Mall at 11:00. Once there we met up with Margaret and Geoff (whose three daughters would also be attending the concert) and we decided to have a coffee in the food court. The girls and Craig made their way to the venue, which was a security controlled cordoned off area in the car park, whilst the rest of us had a wander around the shops.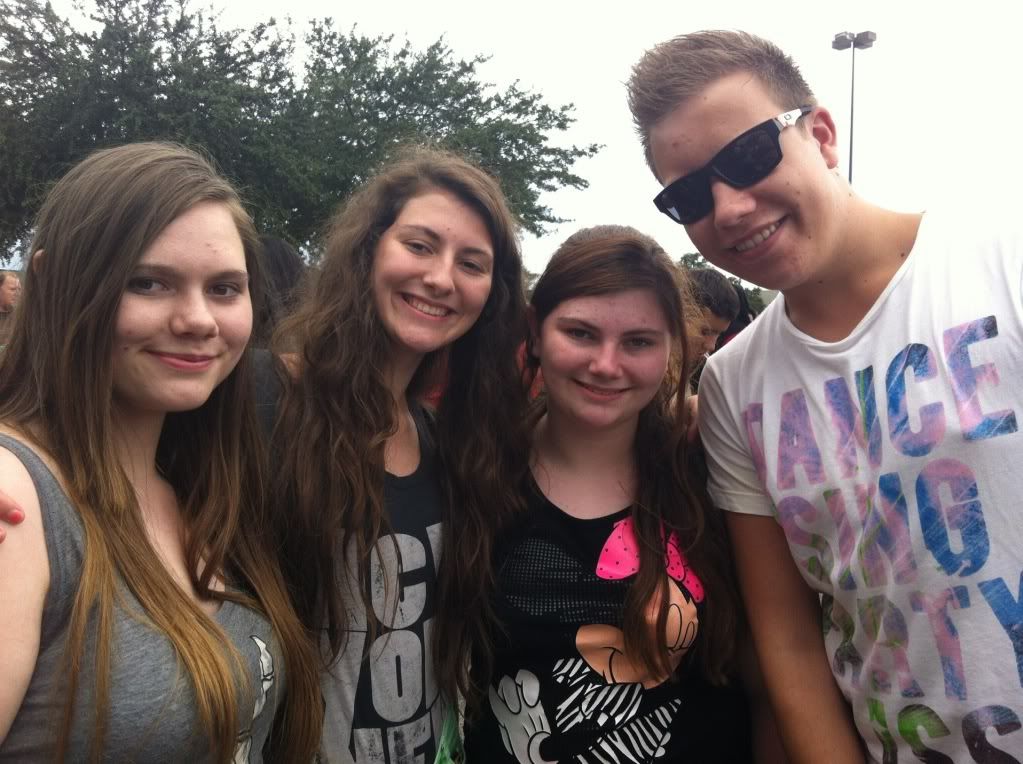 Margaret and Geoff had an ADR booked for later today at 50s Prime Time, so time would be tight. Sadly, due to the late arrival of Flo Rida - Jess, Hannah and Catie had to leave early in order to make their ADR. We later learned that when they arrived at 50's Prime Time - it was closed due to a power failure!!!!. Sue and I decided to have a wander outside and a look around the venue. We had a chat with the security guards enquiring about the start of the concert and were informed that Flo Rida had just arrived. At this point, we were asked if we would like to go inside, and after a quick bag check and search, we were amongst the crowd. This was like no other concert that I have ever been to before in as much as, free food and drink was on offer together with free t-shirts and other goodies.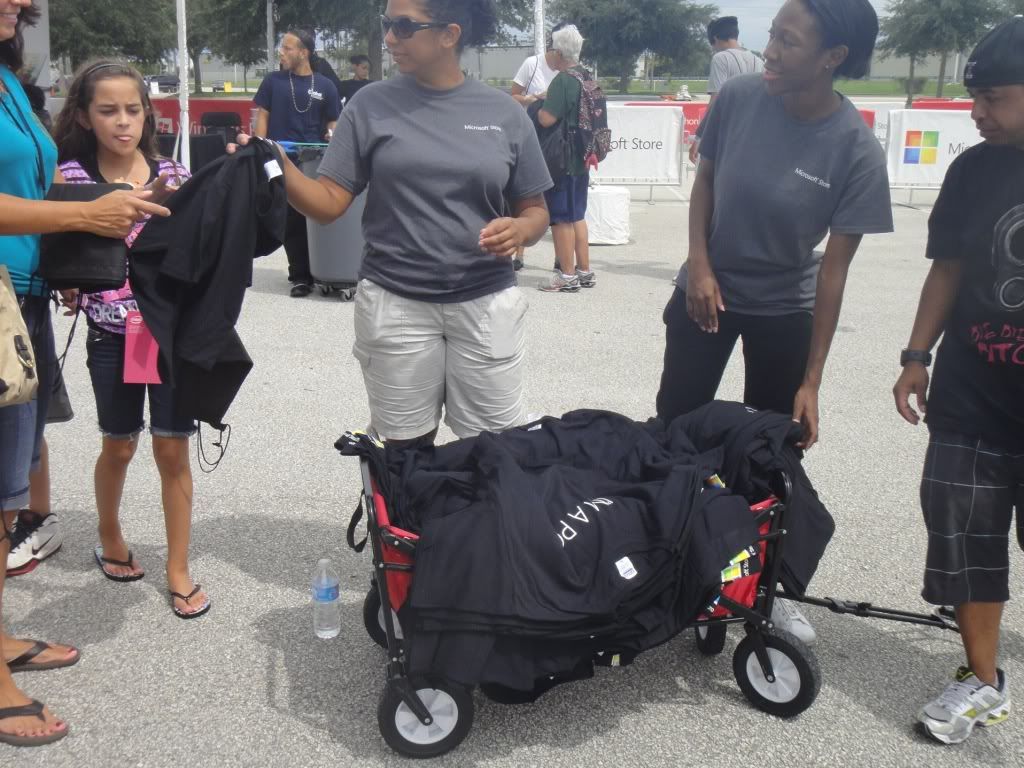 Lots of expensive gifts were also being awarded as raffle prizes but we were not fortunate on this occasion. Emma was quite near to the front of the stage and with a few "excuse me's" Sue had soon joined her. I had a wander around sampling the various foods on offer together with endless iced drinks, before the music eventually started, some 90 minutes later than planned.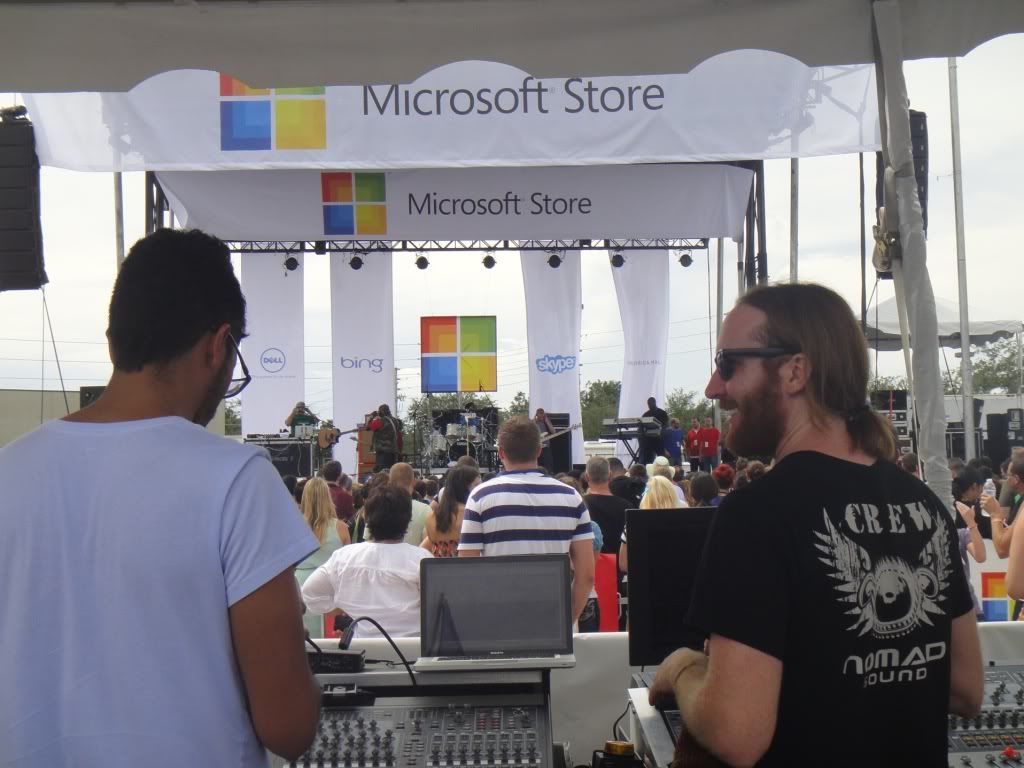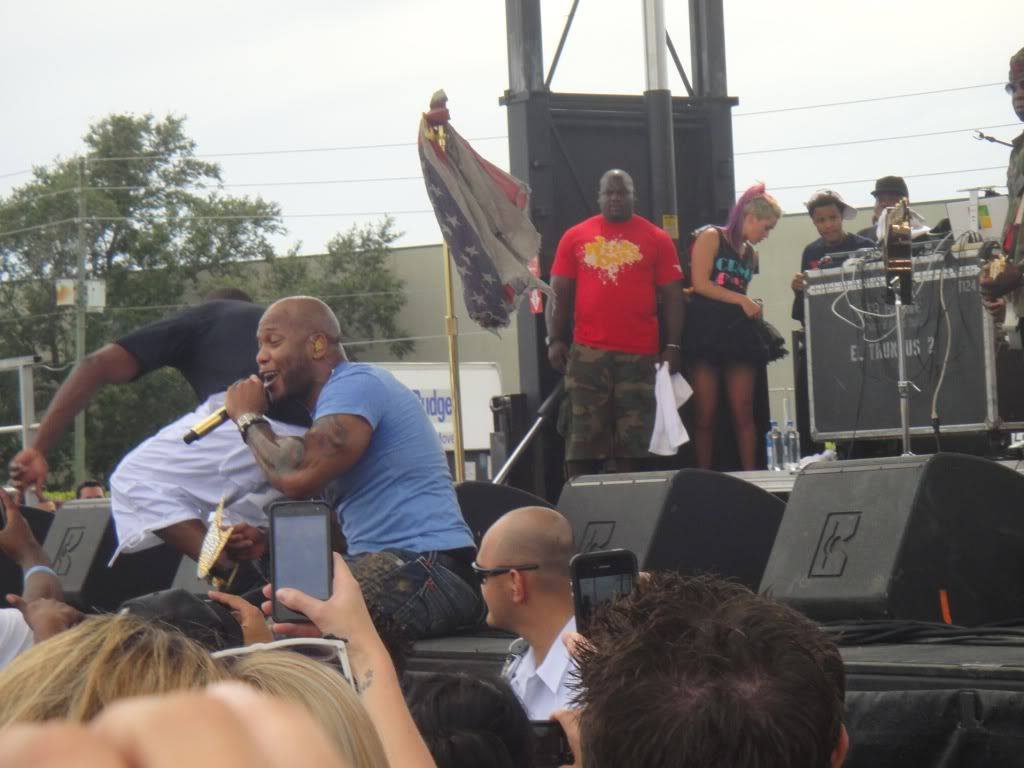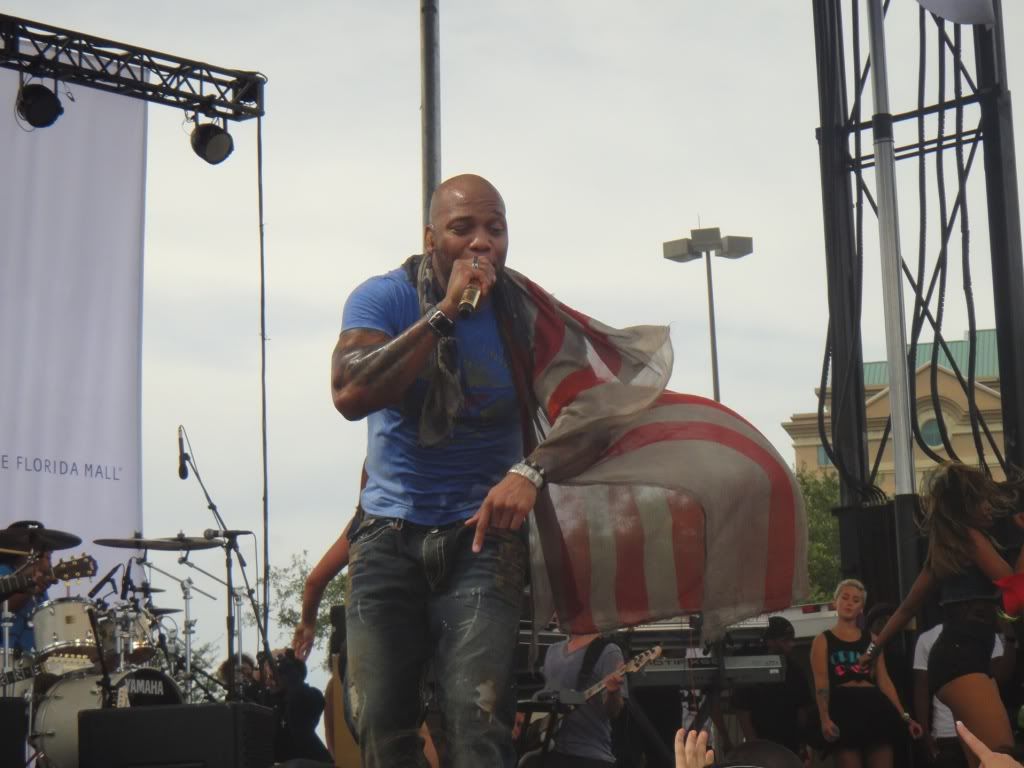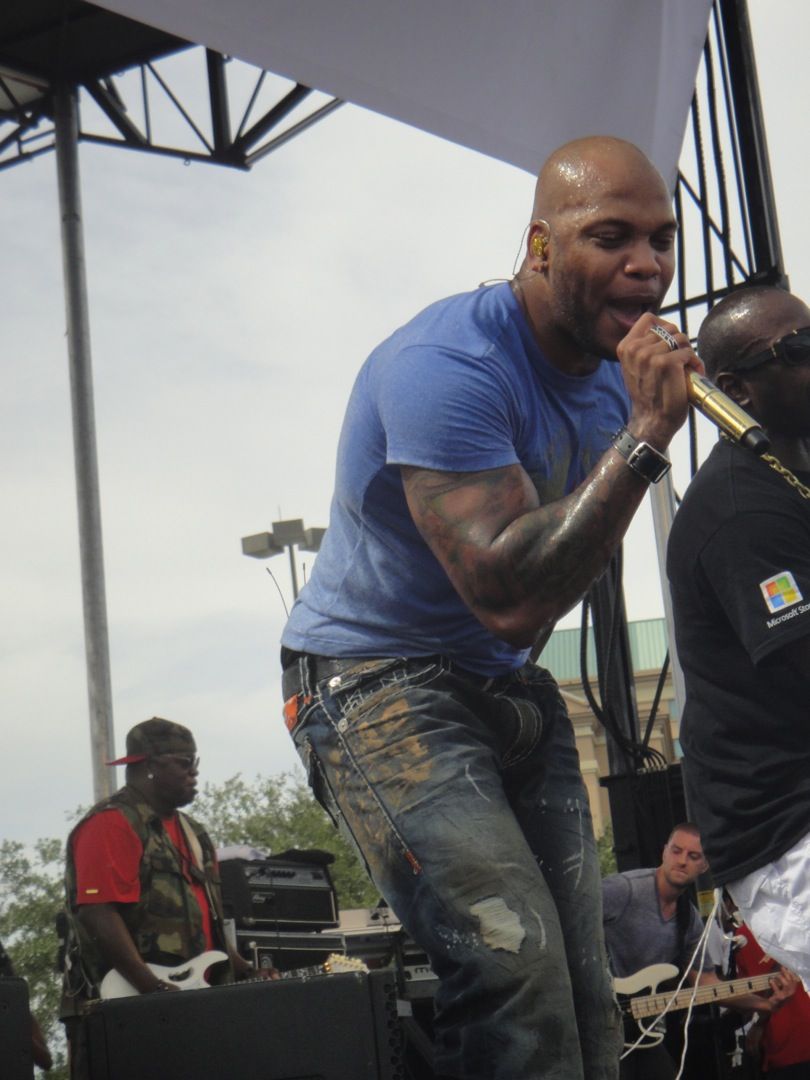 I must confess to not being aware of any of Flo Rida's music, however during the 90-minute non-stop show, I did recognise quite a few. What is noticeable about this artist is his immense size and also his vast array of tattoos. As the concert was nearing an end, Flo Rida left the stage and mingled with the fans, being raised on the shoulders of his minder.
All in all, this was a most enjoyable afternoon.
We returned back to OKW at around 17:30 for showers and change of clothes before heading back out to Epcot for tonights 19:30 ADR at Tutto Italia. Time was tight and it is only then that you realise the distance it is to the far end of World Showcase.
Arriving at Tutto we were shown to our table quite quickly and given the menu to browse.
Nigel: Seafood Risotto Tiramisu Diet Coke
Sue: Lasagne Alla Bolognese Sisilian Pistacchio Panna Cotta Diet Coke
Emma Pollo Al Forno Tiramisu Diet Coke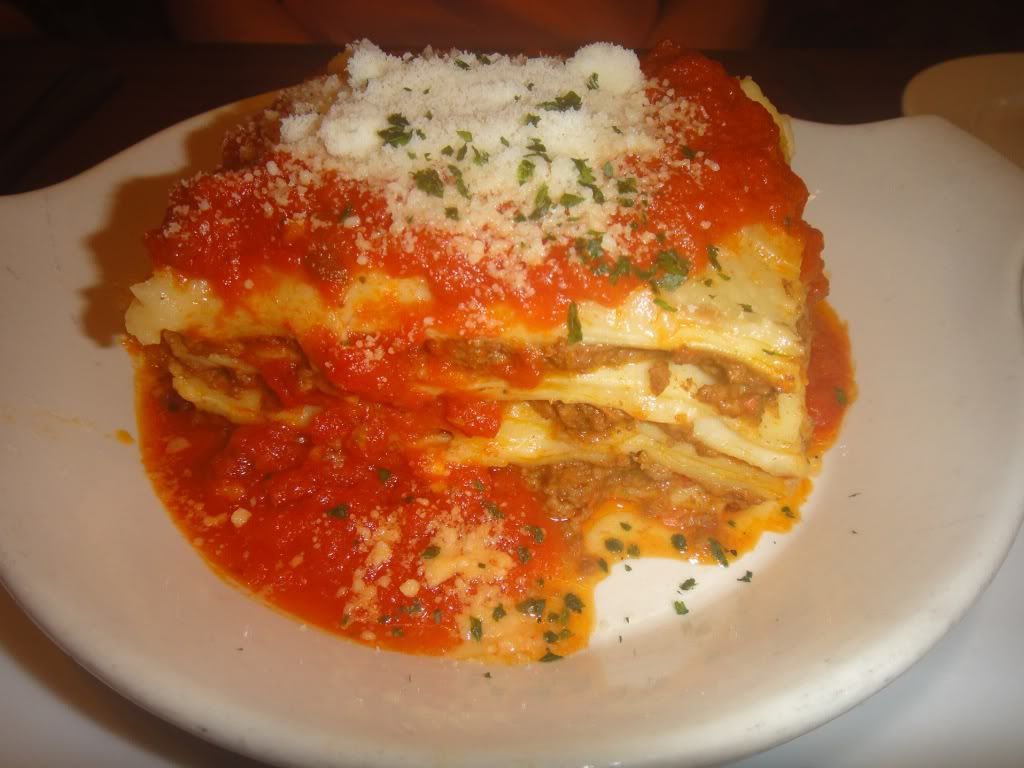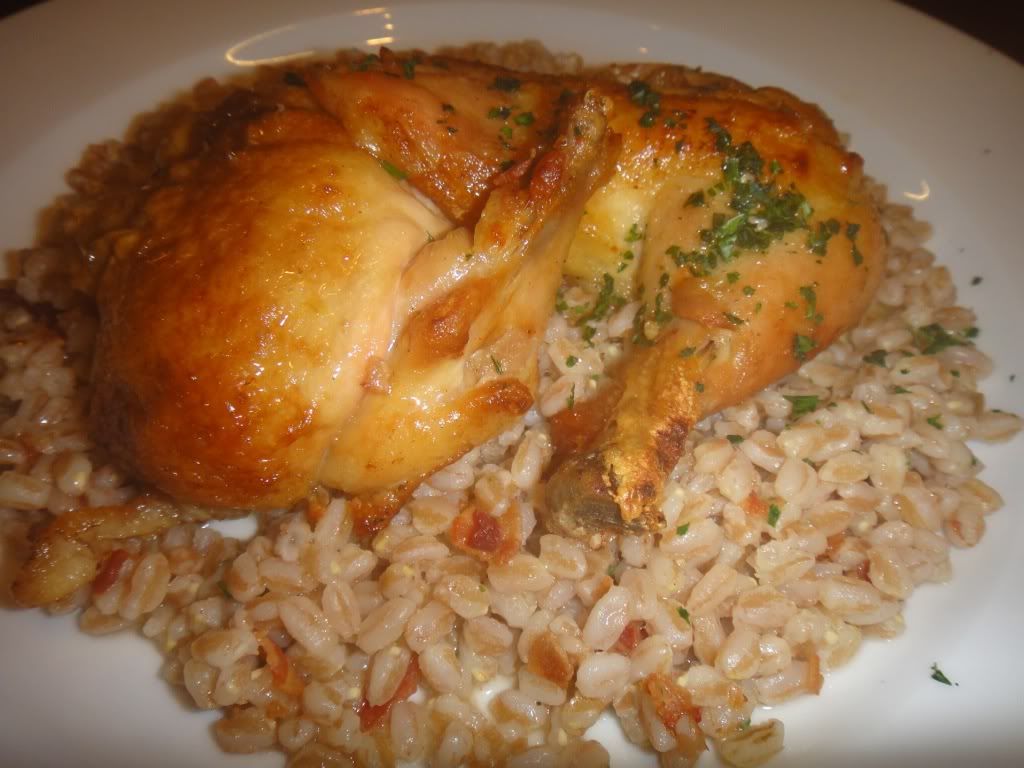 As usual, food and service was excellent and timing was even better since we managed to get a decent place in Japan to watch the fireworks, which were just about to start.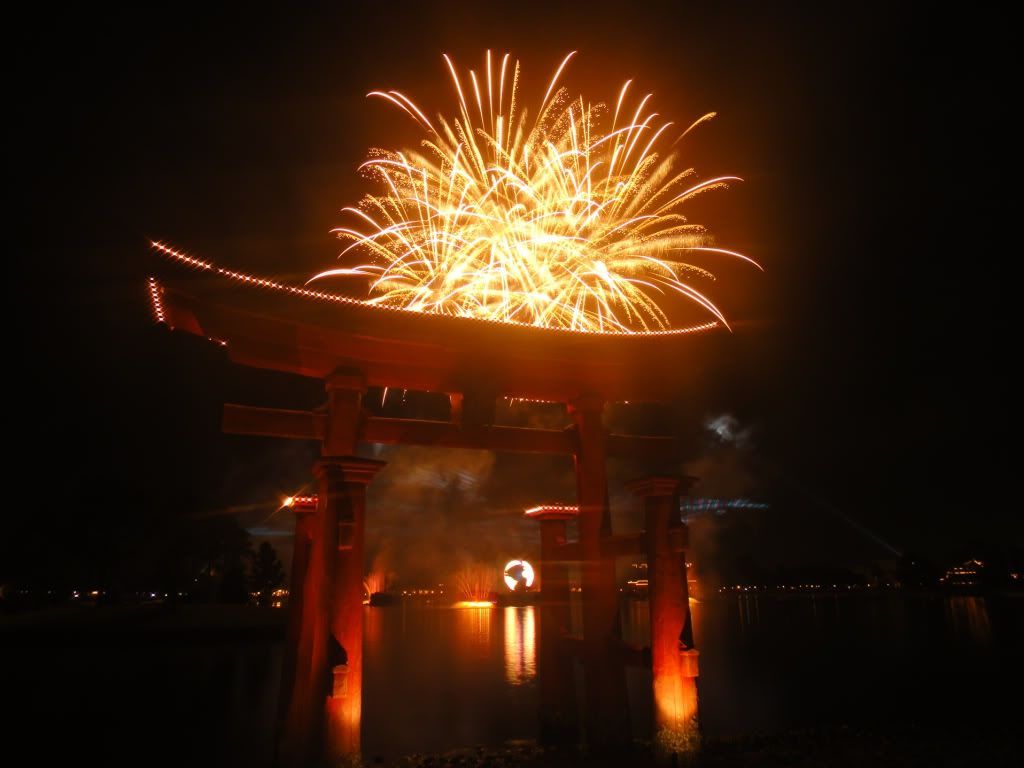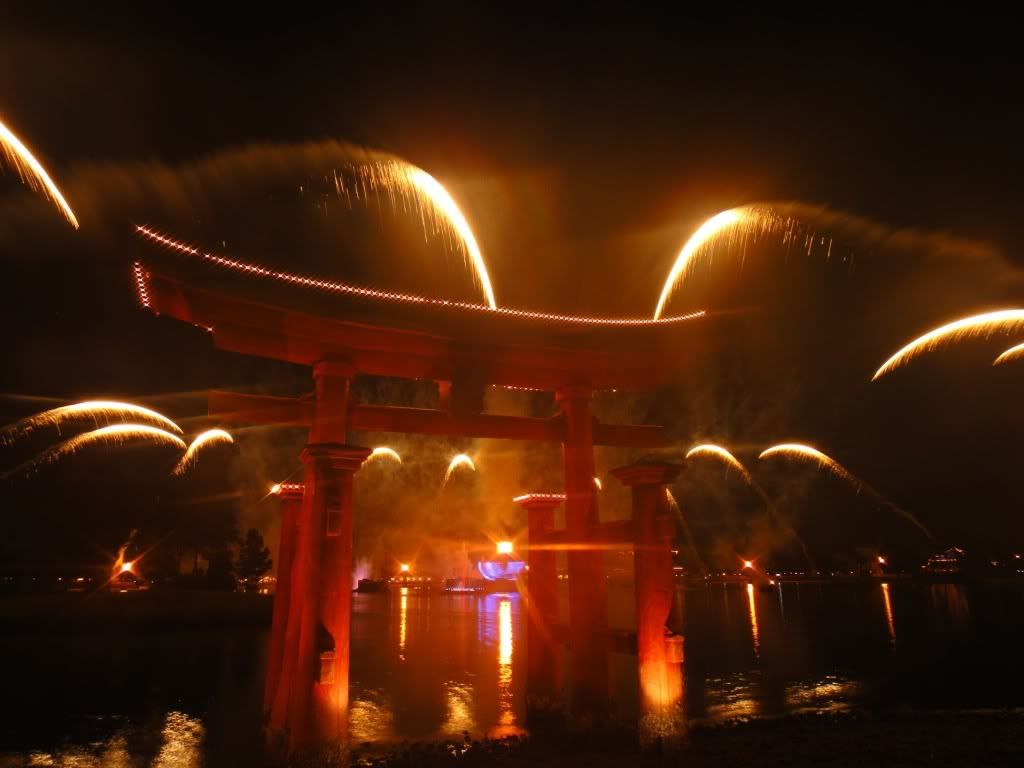 After the show was over, we slowly headed back to OKW since the last few tiring days were catching up with us. We had a glass of wine to finish the evening off before calling it a day.
Coming up next Tusker House - Animal Kingdom - Grand Floridian Cafe
Return to INDEX