Day 7: July 8th, 2012
This was a day that I was very excited about. We had been trying to figure out when we would go to one of the water parks for days and we finally decided to go. I had never been to the water parks at Disney before so this was an all new experience. We chose Typhoon Lagoon because we thought it would be more relaxing with some fun rides plus I was enamored by the wave pool and what I had read.
When we got there we got tickets and we went in. We went up to this place where you can see the entire park and it was just breathtaking to me. Some nice people offered to take our picture with it in the background and we had to say of course thank you. I am glad we did it is a great picture.
We were just so excited to be there!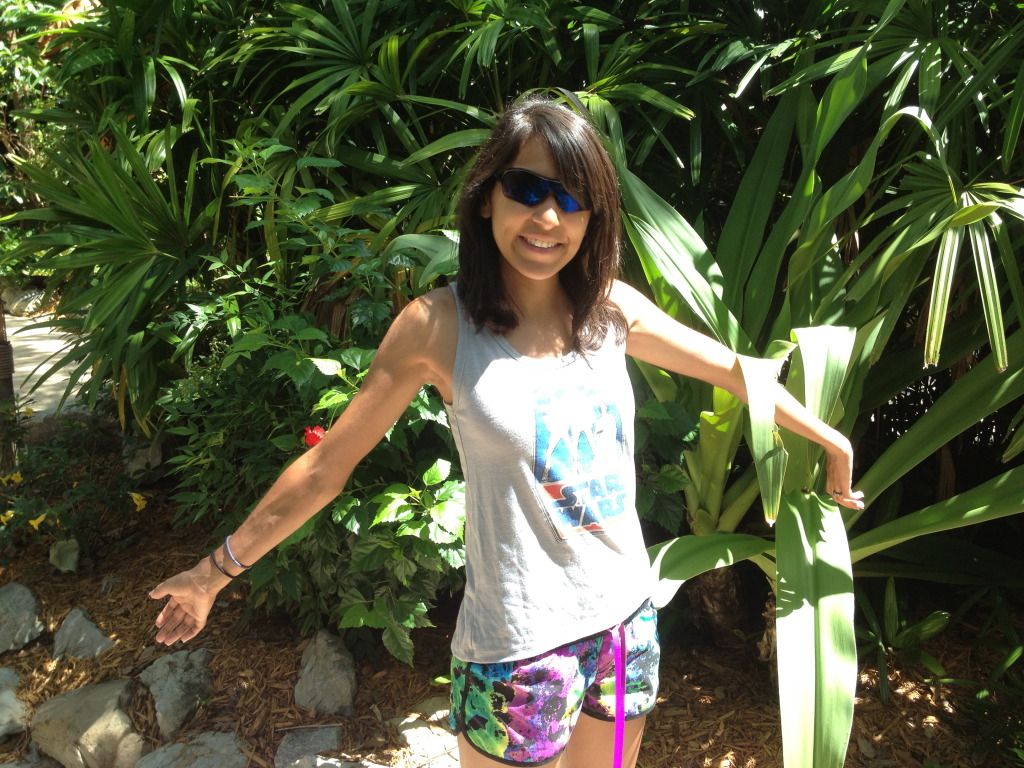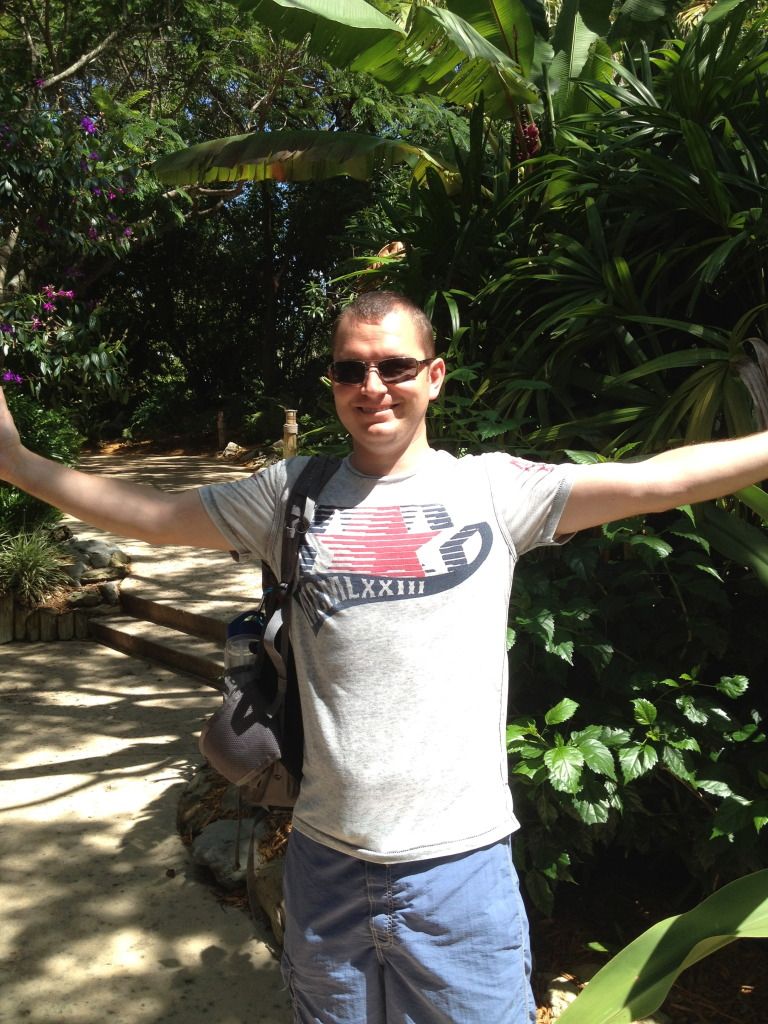 Once we got into the park we had to figure out where everything was and what our game plan is going to be. We decided that we definitely needed a locker. So off we went to go and stick our stuff in a locker. The only issue I have with this is that I was tempted to leave my flip flops but then...the ground gets so INSANELY HOT! I am glad that they try to spray down the ground that helps but man it gets hot. I did end up leaving my flop flops though.
Another thing that I discovered is that there is Photopass in the park. They also take pictures of you in the water at the wave pool and at some of the rides. This was by far the coolest thing ever. First we had to get pictures with Stitch and Lilo because how often do you get to do this in your swimsuit!!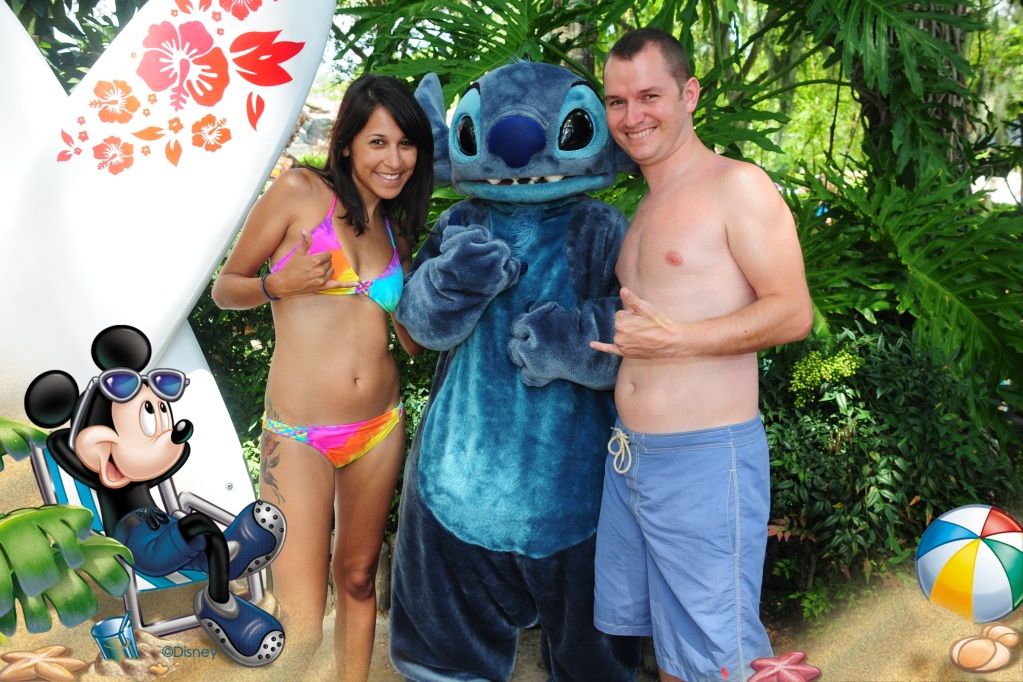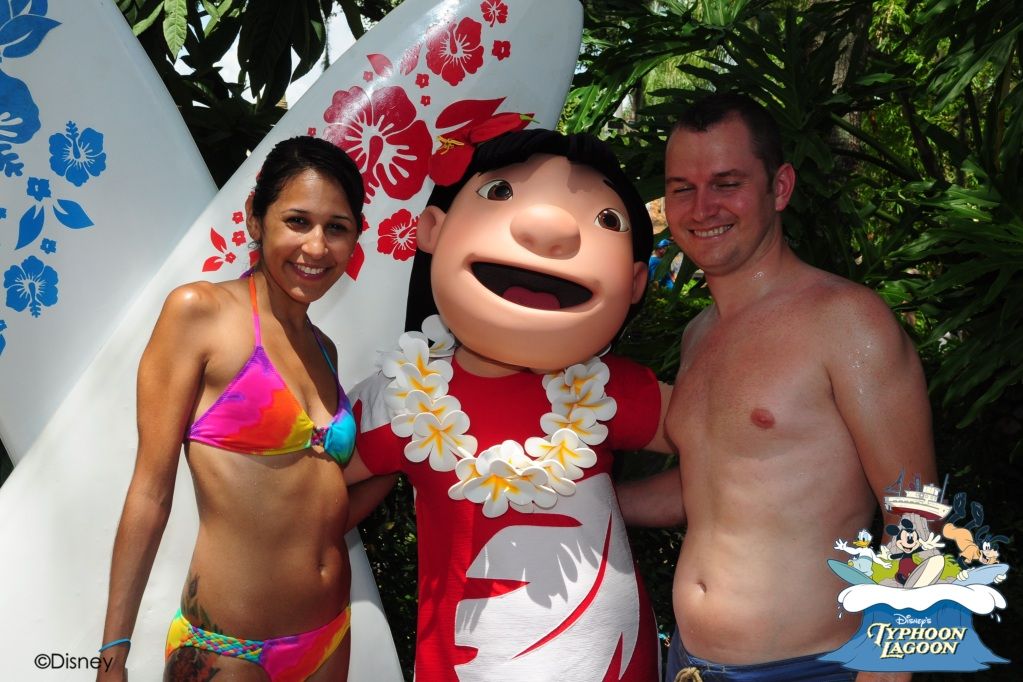 We of course got photopass on all the rides that we could so here we go with our fun photopass shots!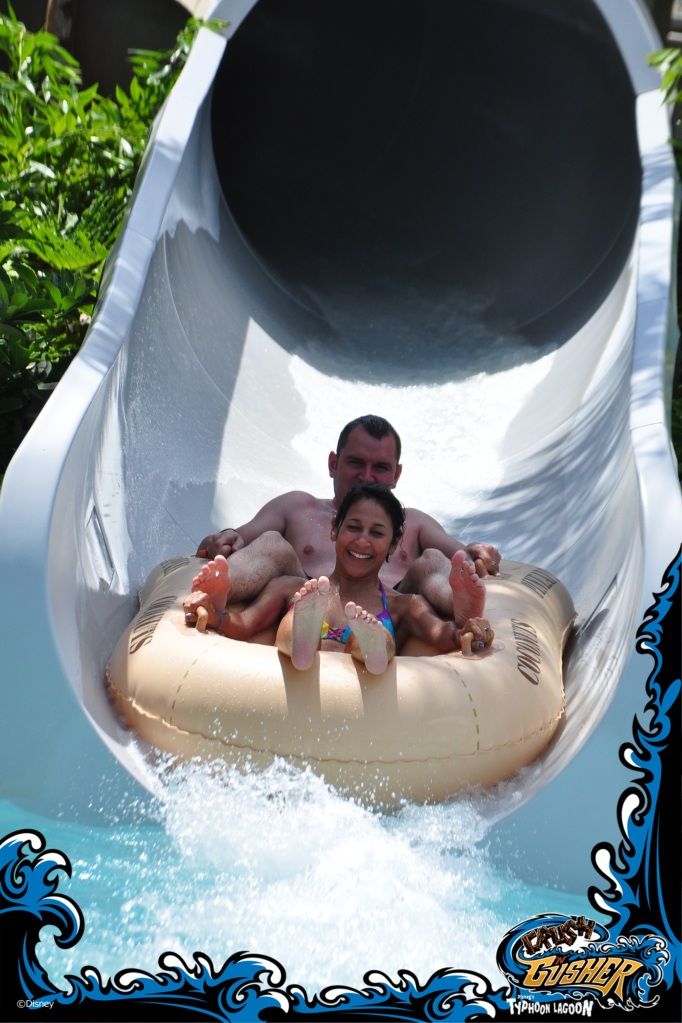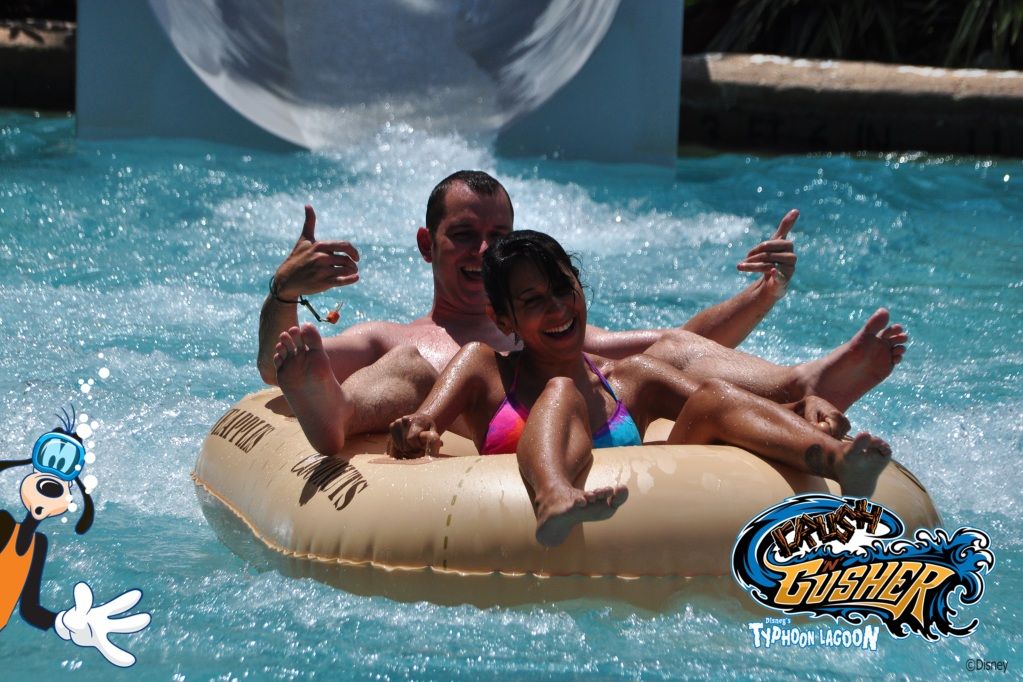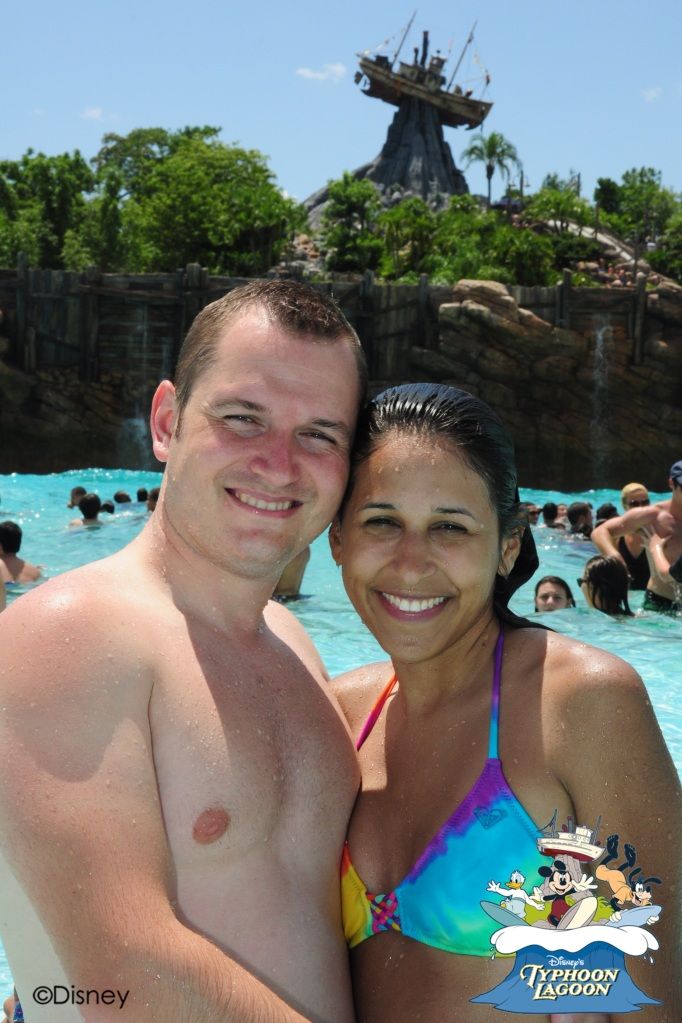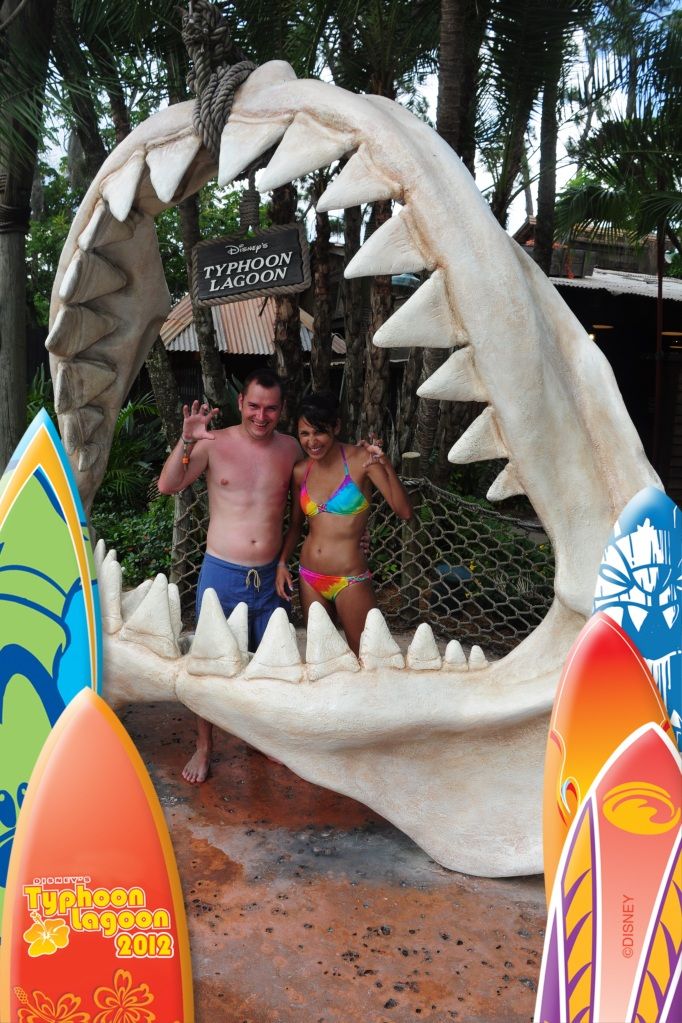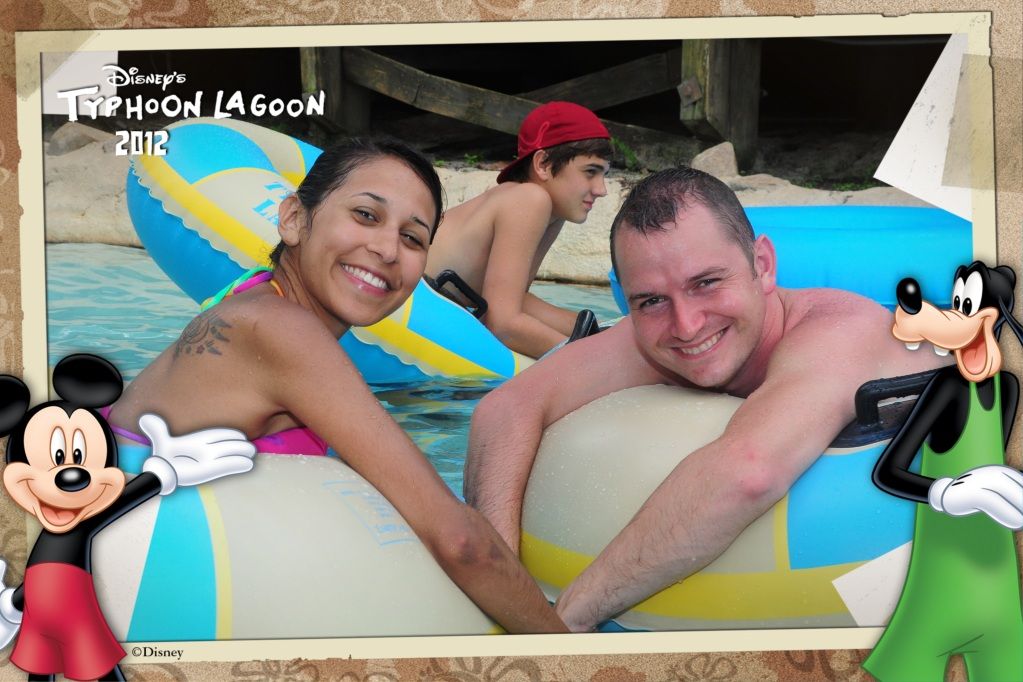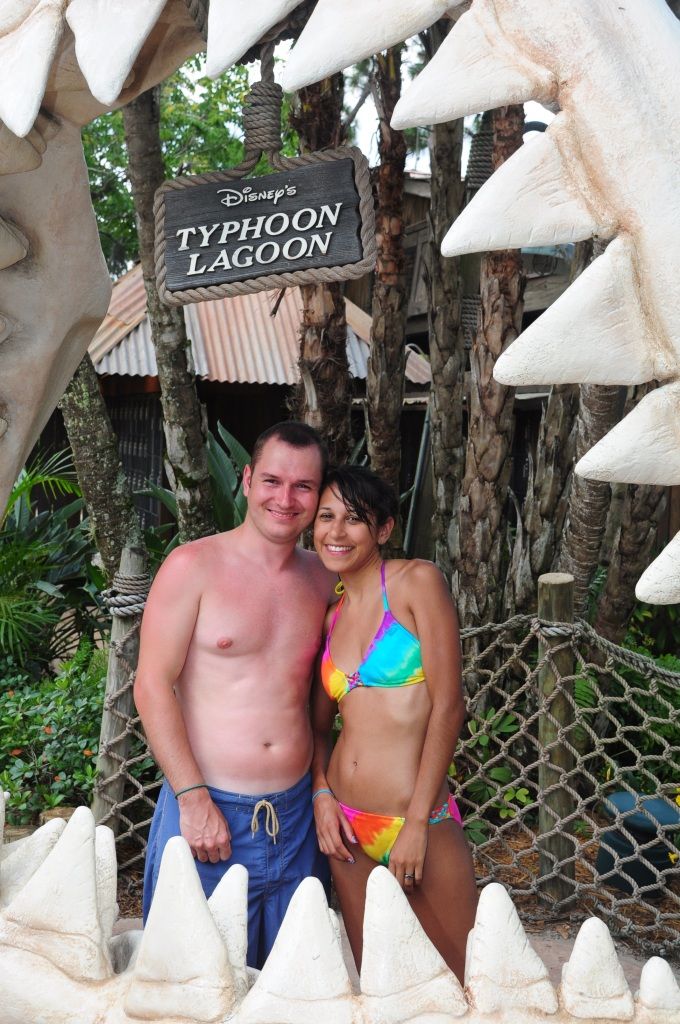 We had a blast riding all the rides and relaxing in the wave pool. The one thing we did notice though was all the Brazilians. I am not sure I would have noticed this if they all were not wearing thong bikinis. It just really caused a problem for me because I did not enjoy seeing all the stuff they wanted to bare. It sort of turned me away from the water parks in the summer time.
After we had been there most of the day it started to get stormy and then it just started POURING! We quickly gathered our stuff up I stopped and got some donuts from the little stand right at the front ( i had heard they were amazing) and we headed out to the bus. Once we got back we decided we would use our DVC perks and rent some movies. We rented Hercules and The Natural. After that we hopped over and got quick service for dinner. We took dinner back to our room and watched a movie before it was time for sleep.
All in all it was a great day and it was a great first trip to Typhoon Lagoon.
Coming Up: Epcot Character Day