The next day was Sat. Dec. 22. We checked out of the Celebration Radisson and because we had upgraded to PAP's, we decided to head to Disney Quest. We'd been there only once before many years ago.
We got there right at opening (11:30am) and stayed for a little over 2 hours. It was fun! First things we did were the jungle cruise virtual ride and the POTC virtual ride. At that time, there were only short waits. Then we did the Aladdin carpet ride. Then I played Ms. Pac Man for awhile
(I'm a child of the 80's) so that was a highlight!
After that, we were getting hungry and it was getting a little more crowded.
Sorry I didn't take any pictures at DQ. We didn't want to bring a bag, so I didn't have the camera.
After DQ, we headed to Planet Hollywood for lunch. Again, no camera, so no pics, but I know I had the
Texas Tostadas
- 5 crispy mini tortillas topped with barbeque chicken, sauteed onions, Monterey Jack and sharp cheddar cheese, sour cream and pico de gallo. - $8.99
That is my favorite thing at Planet Hollywood. DD20 got the
World Famous Chicken Crunch -
Tender strips of chicken breast with a crunchy, sweet coating, served with Creole mustard. - $8.99
We shared each others and both were very yummy!
Today was our day to check in at Kidani, but it was still before 4pm and we really didn't want to check in until we were sure our room would be ready, so we headed over to check out the new Art of Animation resort. I took a ton of pictures there. It was chilly, so there weren't a lot of people in the pool or even outside, so we got some pictures of an almost empty resort.
DD16 loves Perry from Phineas & Ferb, so DH bought her one. She put her Christmas hat on him but made him stay in the car....poor guy!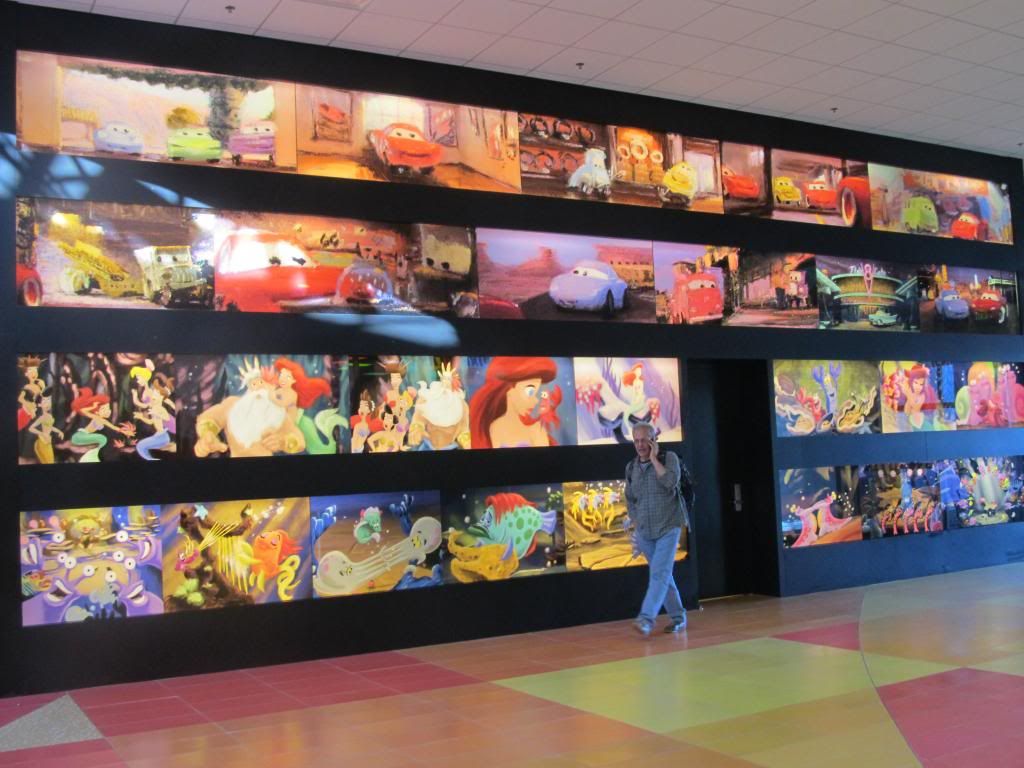 Lots more AOA pics coming!