We were STARVING when we got back to Aulani! Surfing works up some powerful hunger, Dude! After running up to make sure we still had our room, (which was after I picked up new keys at the front desk), we went right to Mama's Snack Stop and ordered some hot dogs and red hots, although Tim had chicken fingers- then searched for seats, which were not at ALL easy to find this late in the day (It was probably around 1:00). We ended up sitting in front of AMA AMA.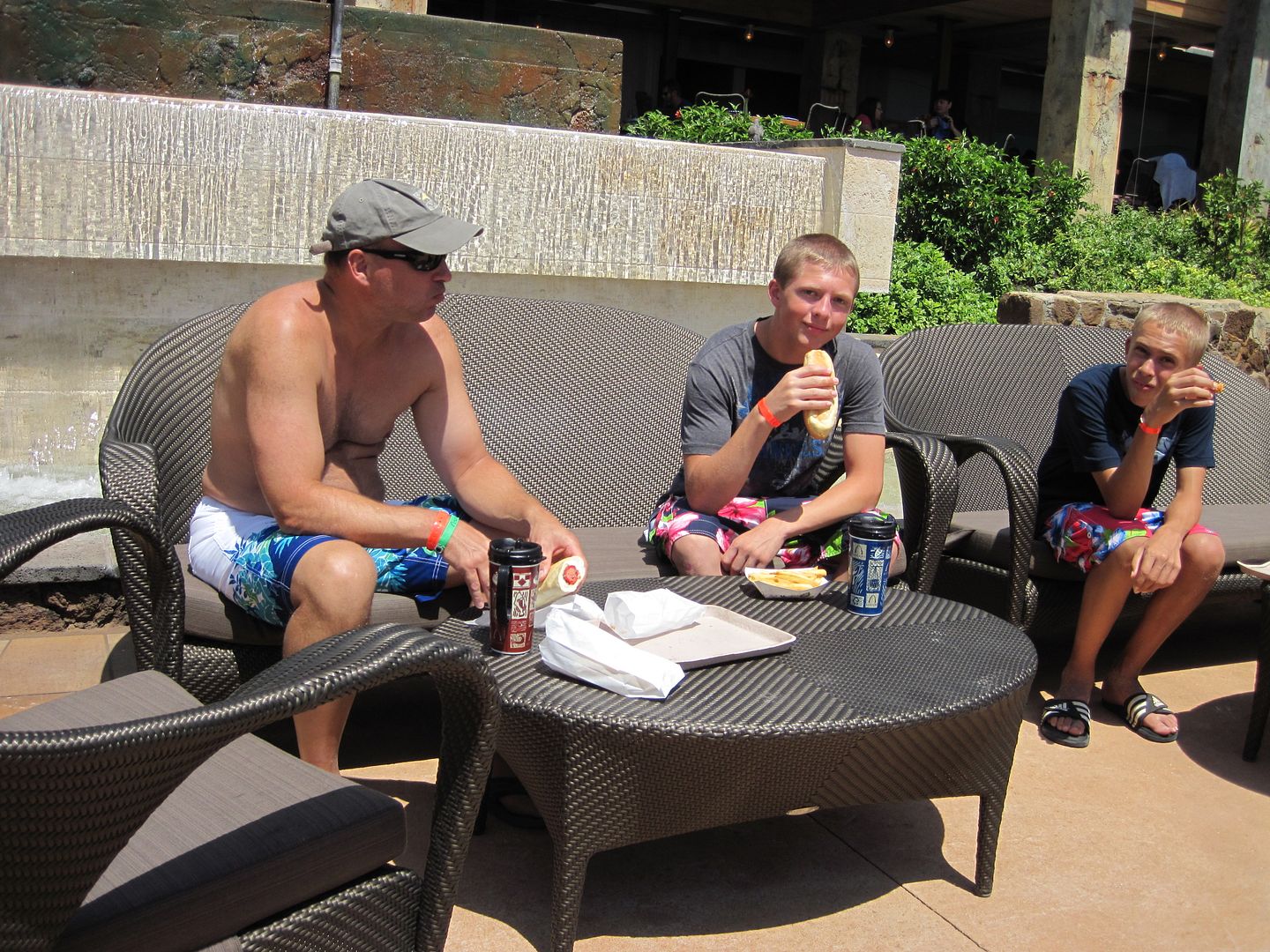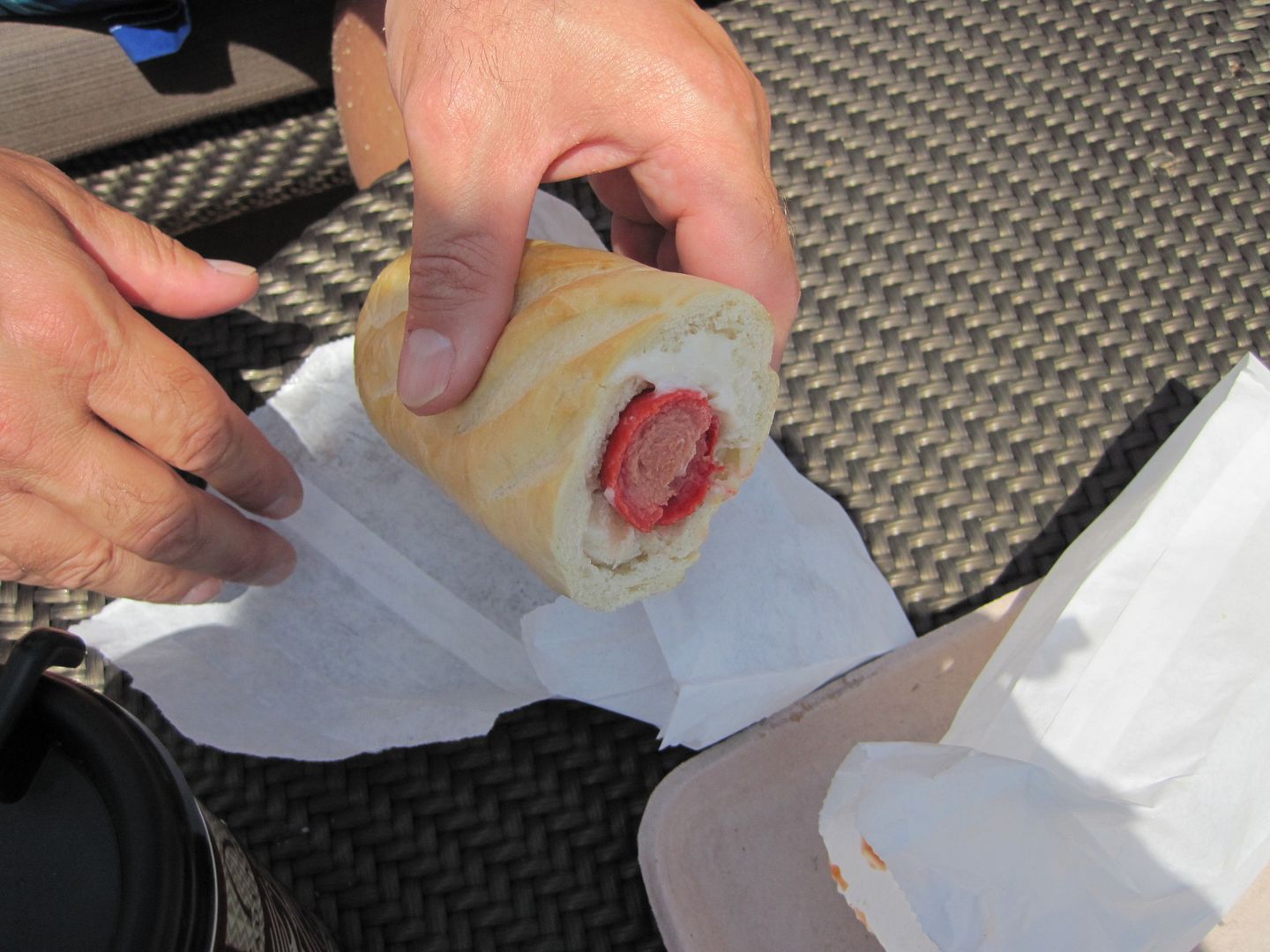 The red hots are the local dog, and they are served with mayo-actually, it is aoli, so a tiny bit garlicky-
Nice view for lunch-
When we were finished, we all went for a swim-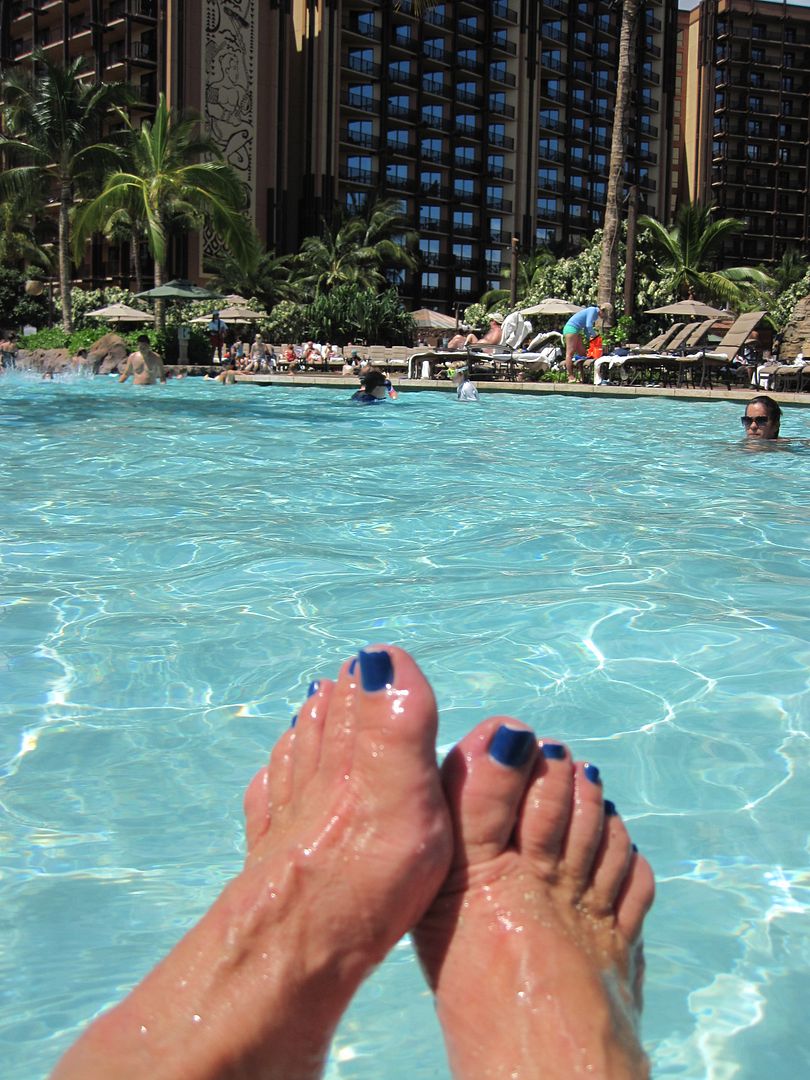 The boys left to go hang at Painted Sky and play some video games, and Pods and I checked out the water slide.
The one without the inner tibe- it was a blast! Really fast! Then we wanted to do the other one- it took a little while, but eventually we got some inner tubes at the slide exit. After we came down, we floated for a while in the lazy river. we figured we had earned a slow, lazy afternoon!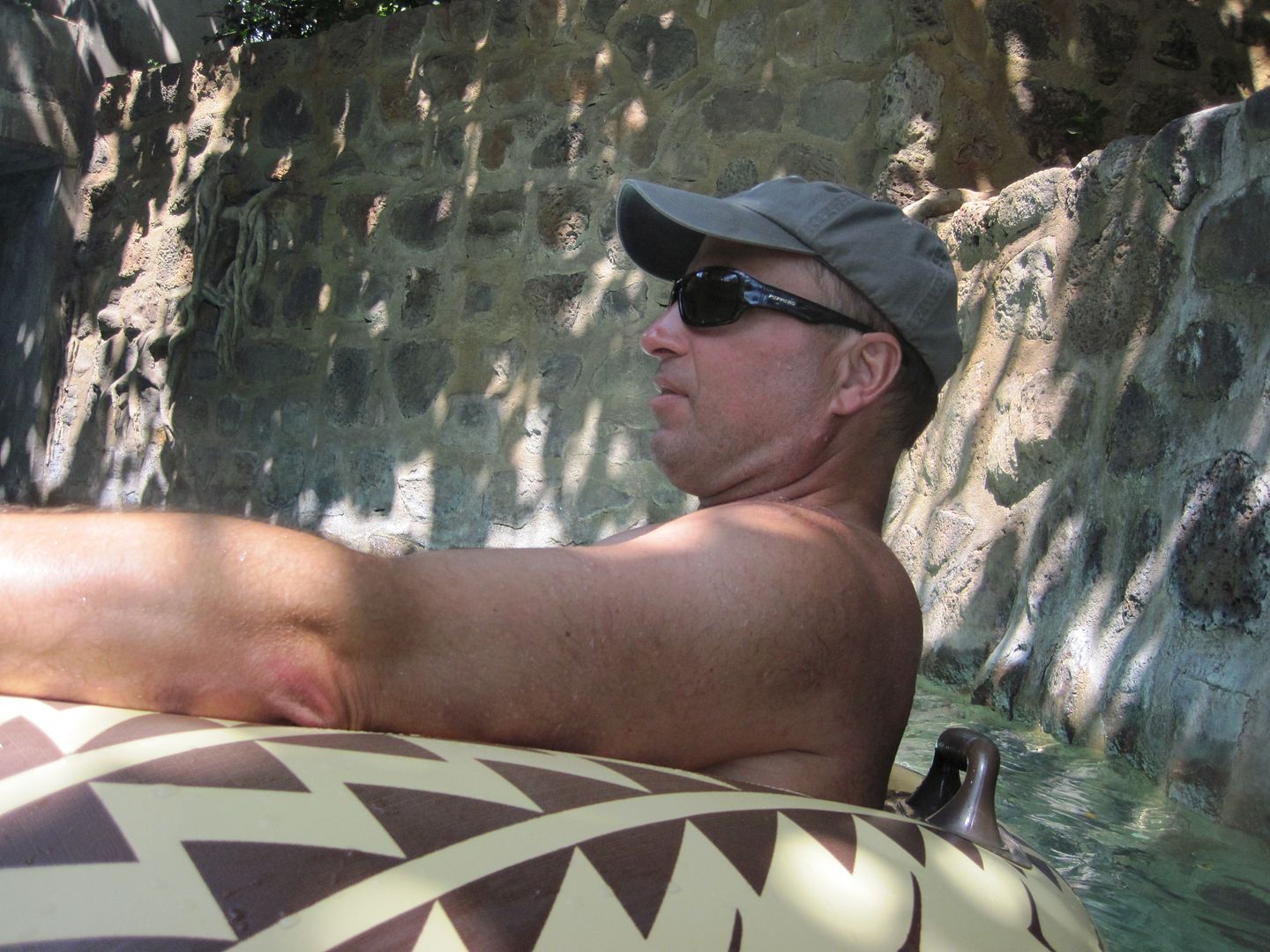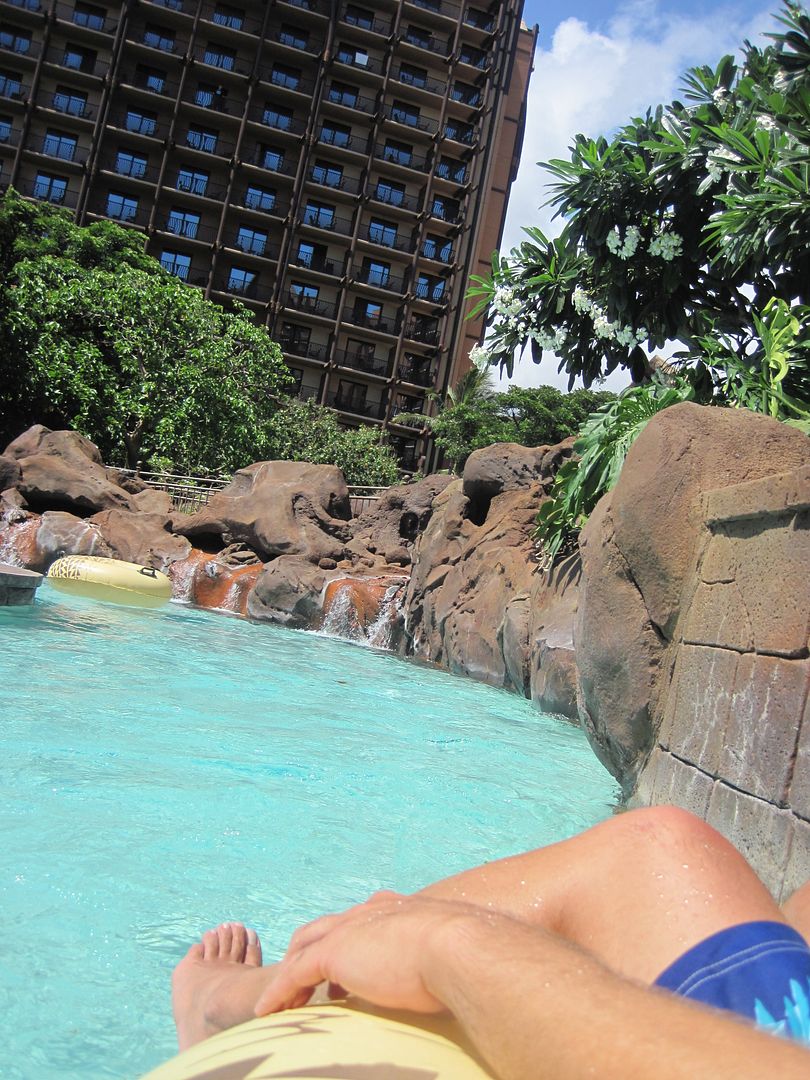 Back in a sec-