Hello folks!
First of all, Happy New Year, all the best, and hope 2013 is good to you
It's finally got to the time for us to start planning our trip in detail
, so after consulting a number of sources we've come up with the following itinerary.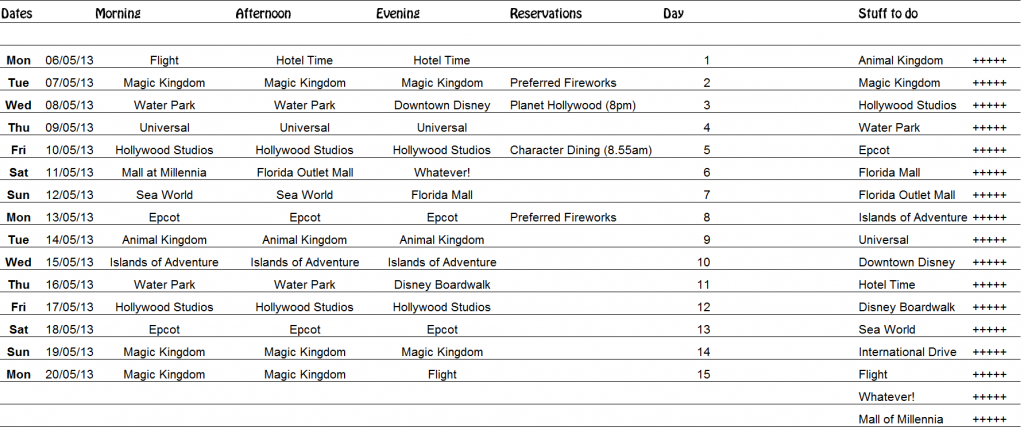 Now then, this is our first trip to Disney (or anywhere for that matter!) so we have very little idea on what to expect considering timings, travel, energy levels and roughly what time we should allocate to what theme park and activity.
I realize a holiday isn't supposed to be a rigid military style operation, so I thought the three rough time slots would be a good guide to go on.
As you can see we are flying 06/05/13 and returning 20/05/13. We're staying on site at Port Orleans French, neither of us drive, so it'll be shuttle buses and Lynx bus etc throughout the stay. The stuff we have planned at the moment is all we want to do, I'm just wondering what the thoughts are on this, i.e. am I planning enough? have I given too much time over for one thing while not devoting enough to others? That sort of thing.
So, what do you reckon?