When I go to The DIS (disboards.com in the browser URL) I occasionally (and increasingly) get this funny blue screen. Can anyone explain what it is?
(Using Windows XP SP3 and Internet Explorer 8 and a high speed internet line)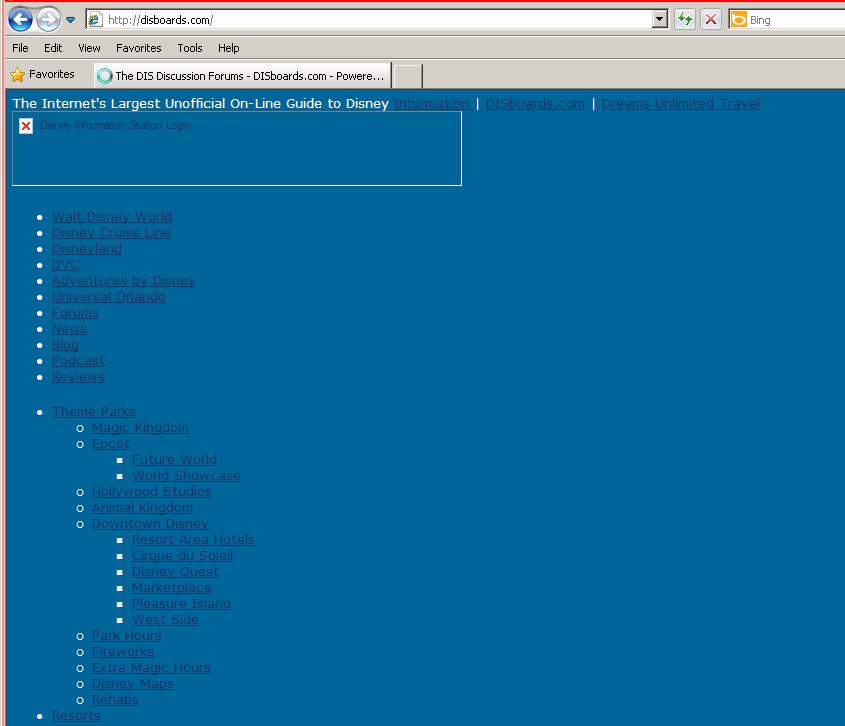 __________________
Last Disney trip: December 2010.
(news item) Rescuers and responders getting headaches from leaking natural gas all over the place in Oklahoma.
(me) Utility companies need to cut off service to the affected streets and cancel the latest monthly bills of subscribers whose homes were damaged and where a substantial increase in consumption was recorded.