3rd November
It was an early start for us today as we were off to Tusker House at Animal Kingdom for breakfast. I was a bit concerned because of Emilia's fur-phobia but kept my fingers crossed that all would be well.
Tusker House
We got to Animal Kingdom in plenty of time. I must say that this is my favourite park. I really loved the canopy of leaves all around and the detailed theming. We arrived at Tusker House and didn't have a long wait to be seated...which was a good job as Emilia started crying when she saw Donald at the entrance.
Once seated, Emilia continued to cower in a corner
She could not be persuaded to interact with the characters. The character interaction was good but I felt that there wasn't a lot of space and the tables seemed to be very close to one another. The other two were happy to pose for photos and the autograph books were filling up nicely!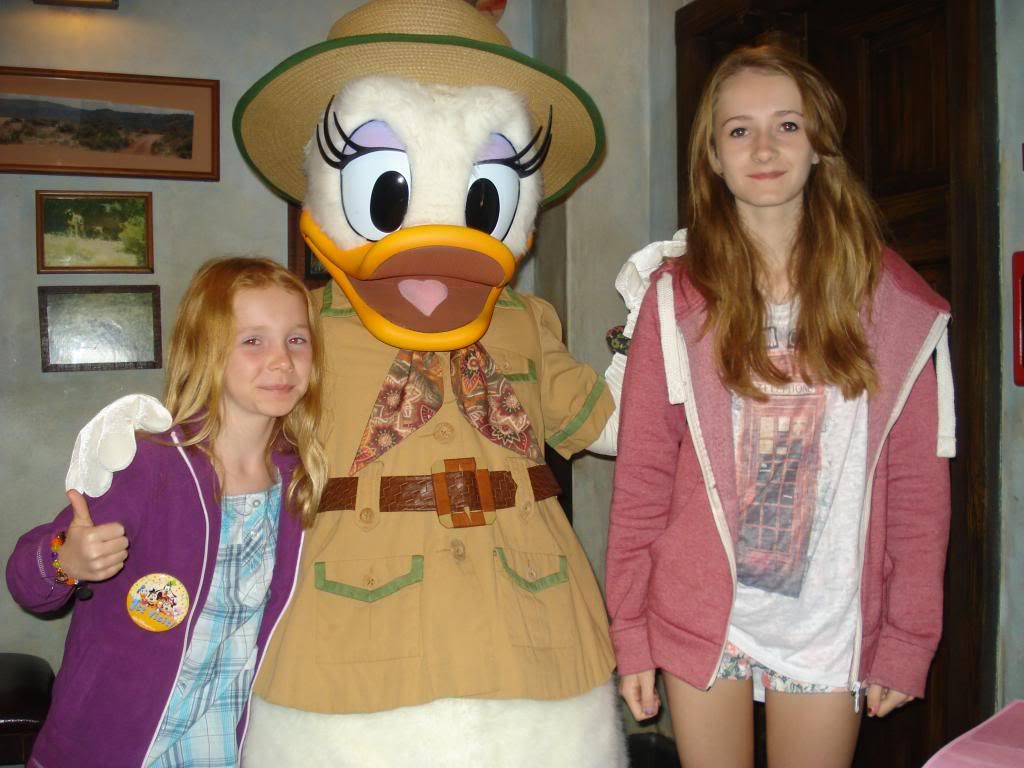 The food was lovely. I started with a few savoury items, including 'biscuits' which are like plain scones. I really liked these. I also had a breakfast quiche and some breakfast potatoes - all delicious. After a short breather with coffee and juice, I went back for some sweet items. The danish pastries were amazing. I brought over a selection for everyone to try *ahem*. By the end of the meal, Emilia had started to take an interest in Daisy Duck and had given her a little wave. Small steps
Animal Kingdom
First stop after breakfast was the Safari; we all really enjoyed this. You can easily forget that you are in the middle of a theme park!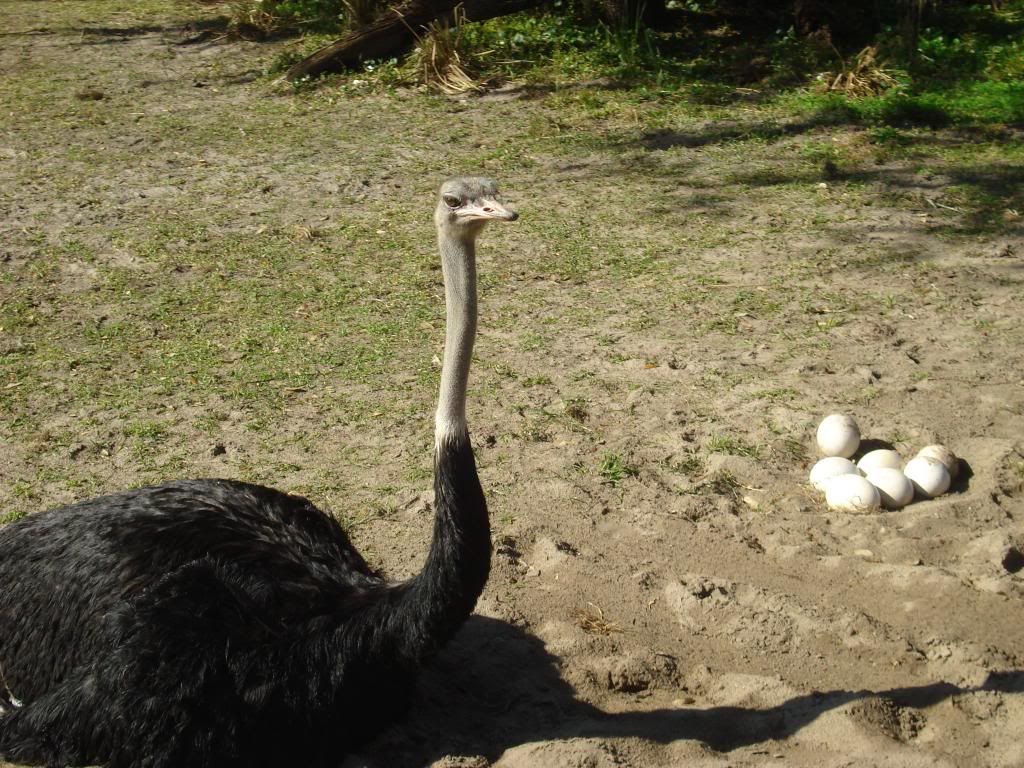 Once we had finished, we had a wander along the trails, taking in the flora and fauna. Jessica spotted a girl with her face painted, so we went in search of the face painters.
She did a great job and Jess was delighted with the results.
We decided that breakfast had probably had time to settle, so headed for some rides. Olivia and I absolutely loved Expedition Everest, we went on this several times. I braved the Kali River Rapids and got truly drenched. We also stumbled across Dinosaur, which I thought was great. It freaked Jessica out a bit though.
We found a great photographer called Kevin who was British and he took some fun shots of us.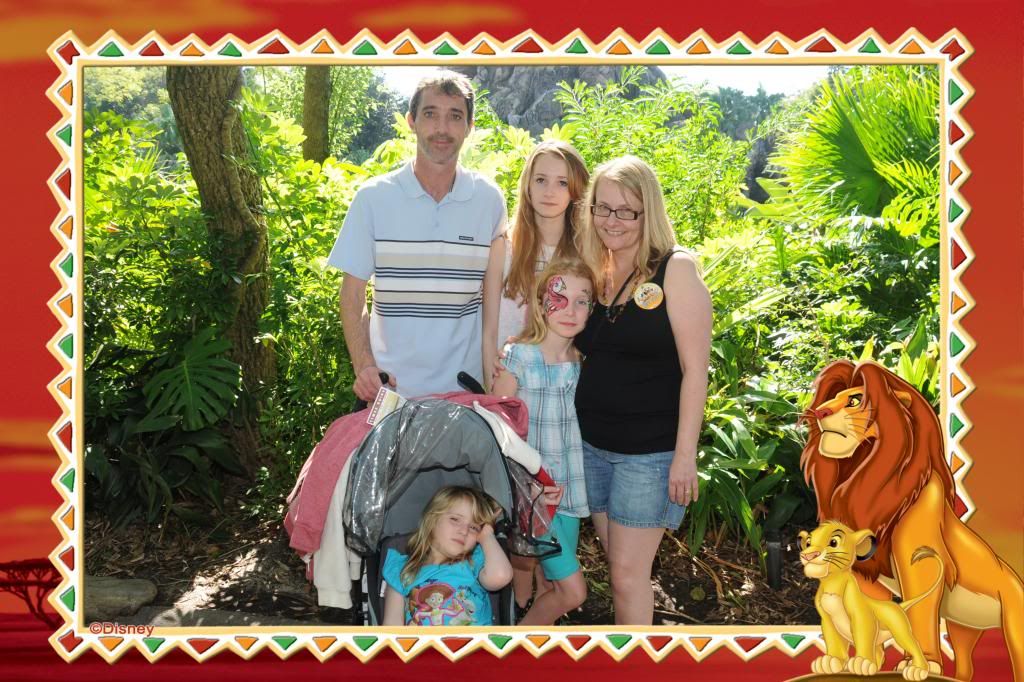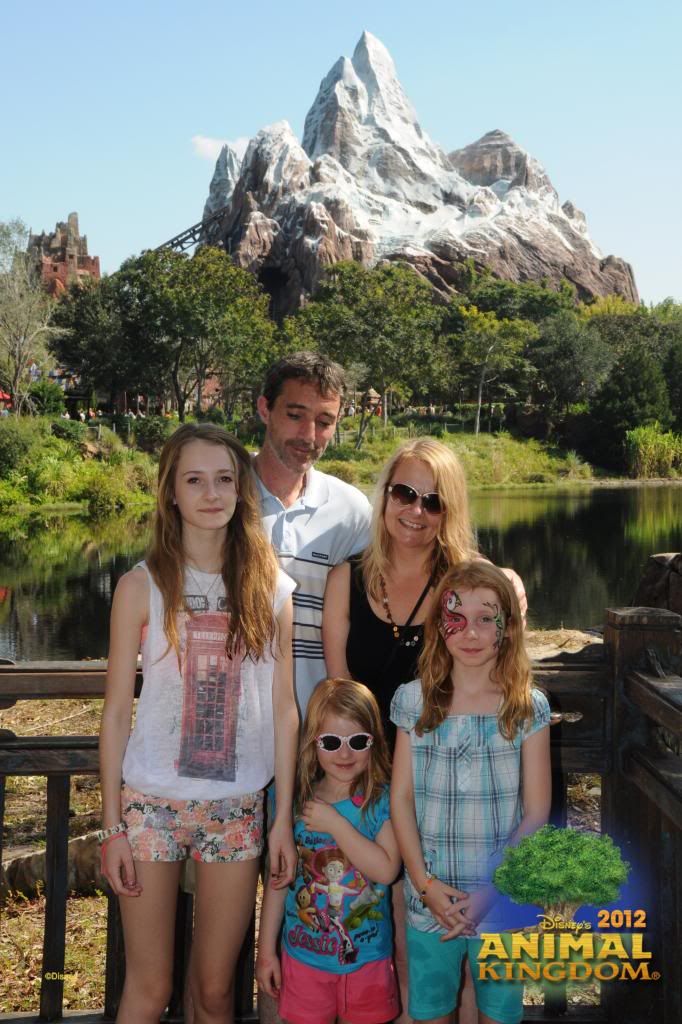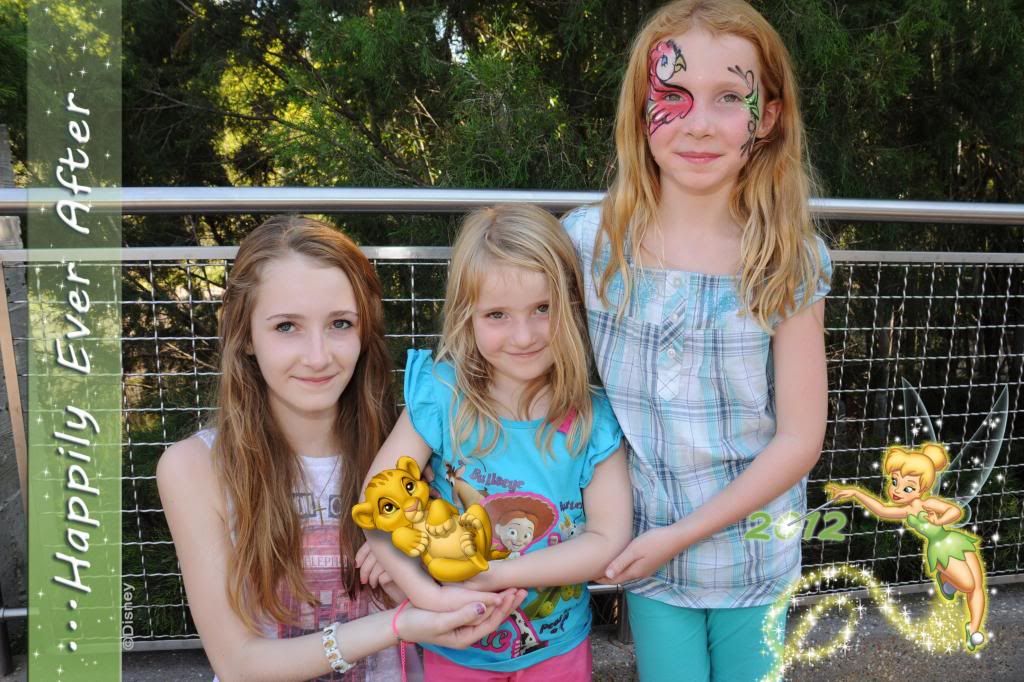 We found a shady table and had frozen lemonades, cokes and icecreams around lunchtime.
We went on a few more rides and then caught The Lion King show - Wow! This was great. Jessica was chosen to join the dancers at the end and she was thrilled. It was such a lively show and such an original approach.
Before too long it was time to head to Kidani Village for our ADR at Sanaa.
The bus was packed and it took quite a while to get there. I had underestimated the journey and we were around 15 minutes late for our ADR.

Sanaa
We didn't stand a chance of getting a wndow table as the restaurant was busy, although we were told that one would be available in around an hour. We were all hungry, so we decided not to bother.
Our server was great - attentive and informative without being intrusive. The food was excellent. We are curry-lovers and had expected the food to be a bit blander than what we are used to. Although it wasn't too hot, it was very tasty. I would recommend getting the selection of breads and dips as these were delicious.
After we had eaten, I remembered reading on the Dis about the night-vision goggles, so I took the children outside and we spent half an hour watching the fire-pit and the anilmals before heading home.
A really lovely day was had by all.