Well, we did it.
We successfully put on a wedding, said our I do's, and didn't kill each other on our honeymoon.
We DID however eat ourselves silly! We were married on 12/1, flew out to WDW on 12/2, and ate more food than we ever dreamed possible until the sad, sad day we returned on 12/14.
Here's some backstory, over at the pre-trip thread I whipped up:
right here!
Our itinerary stayed relatively close to what I outlined in our pre report, with some minor deviations.
We'll start with a picture of the newly married couple, fully prepared to enjoy 11 days in the Happiest Place on Earth.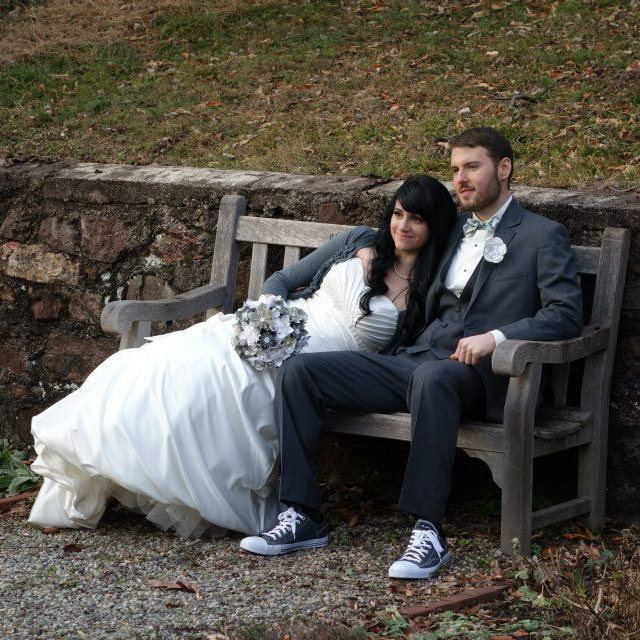 So hang on tight, buckle those safety belts, and keep your hands and feet inside the ride at all times, because we've got a LOT of reviewing to do.
First up: Flight day, with a little surprise (and let down) at the airport.
AWAY WE GO!