Thursday, October 25th, was a special day. We officially became DVC members, buying at AKL.
I am glad to say that we are trying to plan our first DVC trip, the first two weeks of November 2013.
Anyway, we had our DVC tour that early morning and had coffee, juice, cookies at the DVC center. After, we were driven in a shuttle to Downtown Disney - they actually drive you where you want after the trip.
We headed to Bongo's...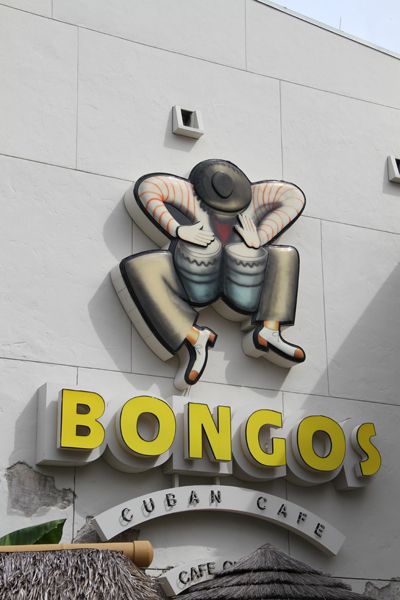 We are not really familiar with Cuban cuisine, so we were eager to try this place out!
The menu is massive, there are plenty of choices for drinks and foods!
Let's celebrate with a coconut mojito! Delish!
We settled on a couple of appetizers.
First, the fish ceviche.
Very good and fresh, not too much cilantro taste, much to DH's delight. It came with a massive side of fried plantains which was not listed on the menu. This was kind of a bummer, because we had also ordered some separately as a side, so we had way too much!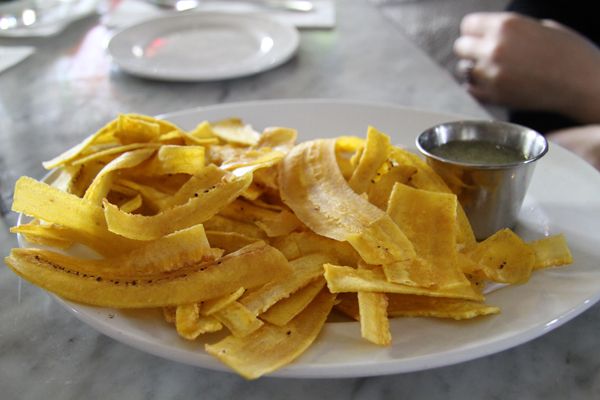 These were good, fresh and crispy. The cuban mojo was out of this world, very garlicky with a little citrus taste, soooo good!
We also got the Bongos combo - fried stuff potatoes, pork tamales, stuffed yucca cup, mojo-marinated fried pork bites, ham croquettes.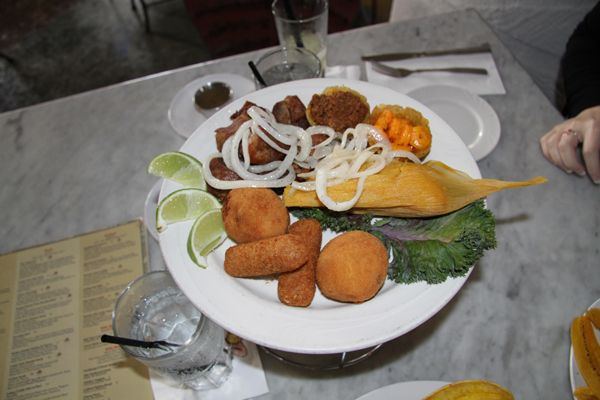 This was a massive plate! And also lots of fried food, but not too greasy. We basically loved everything on this plate. Maybe the pork was a little less appealing, since the frying process made them a little tough, but had a wonderful flavor. Loved the yucca cups, especially the one with the spicy shrimp. The ham croquettes were good but not too "exotic" in flavor. The tamale was good, it was the first time we ate that. The onions were marinated and it also came with a side of mojo and lime wedges which added some nice acidity. We would go back for sure! The place was quiet and empty at lunchtime and the serving staff were nice and efficient.