DIS Veteran
Join Date: Sep 2011
Location: Seattle, WA
Posts: 1,622
The Wettest, Merriest, and Happiest Birthday/First Visit Nov/Dec 2012 TR! 2/13 FINAL!
---
Welcome, my friends, to our Christmas Delight.
Come witness a ghoulishly glorious sight.
I'm so glad you've decided to join me on what is one of the soggiest, merriest, happiest, exhausting, and downright funnest birthday/first trip vacations to the HAPPIEST place on earth, DISNEYLAND!




I'm your main gal, the writer of this lovely trip report, DANI!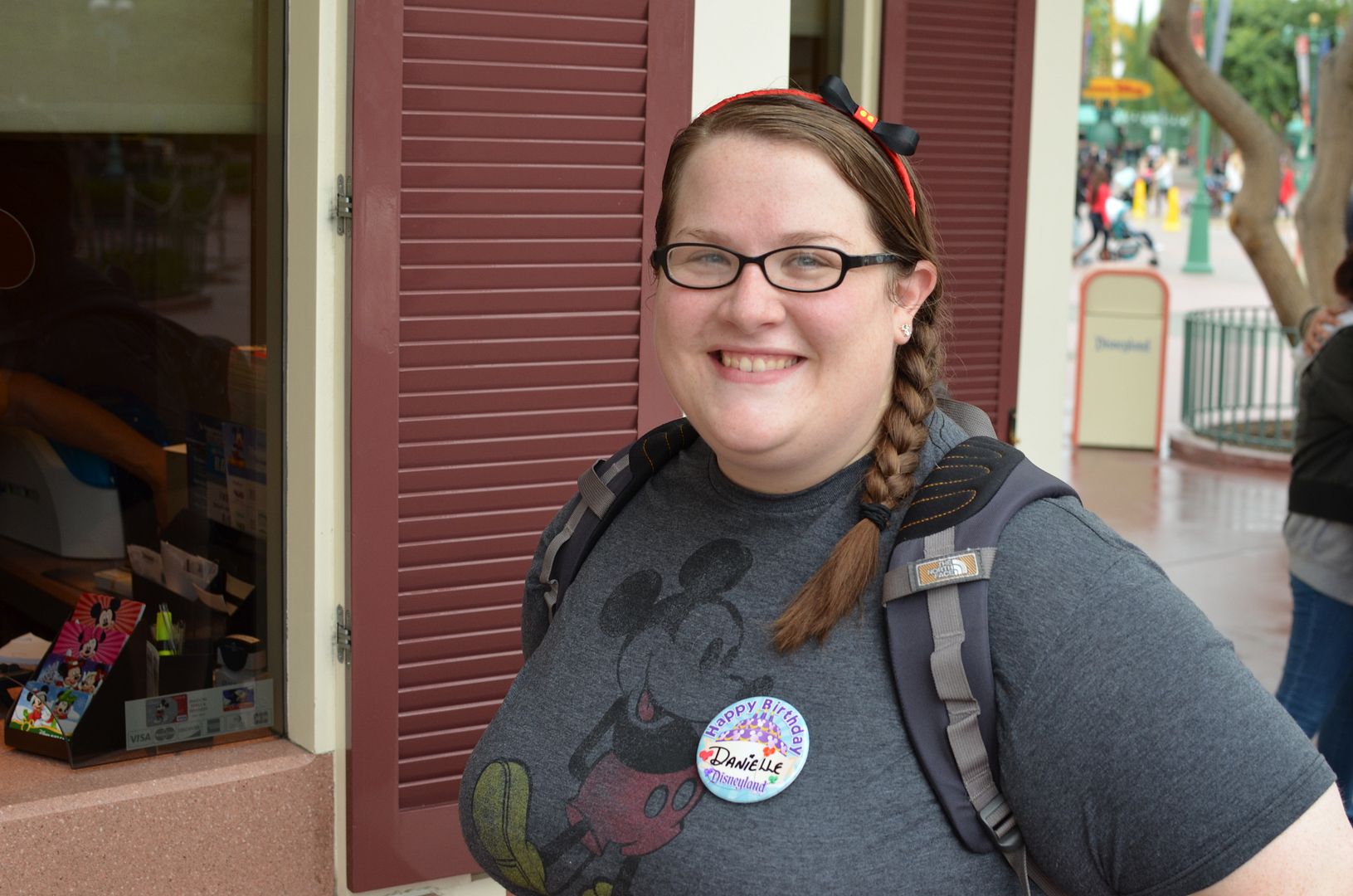 Or you can call me Danielle, either way, seriously. I'm a (just-turned) 28 year old gal from the Seattle area (though big ups to my hometown of Boston), and I work for a Top 40 website in online advertising, and I'm just going to go ahead and say it: I'm a total goober. Most of you guys who've read my past PTRs/TRs already are quite aware of this, but it's true. Hopefully that's cool with you guys, because yeah.

ANYWAY. I'm pretty obsessed with Disney parks; I've visited Disney World 4 times now (with a TR for our last trip that you can find in my signature), with a 5th trip happening in a month and a half.


This trip that you're about to read about it is my FIRST. TRIP. EVER. to Disneyland!

Outside of my love for Disney parks, I have a MASSIVE Vinylmation collection (okay, this is kind of Disney parks-related, so sue me), and love trading and collecting them, which you will see throughout this TR.

I also love traveling up to Mount Rainier, hanging out with my doggies (and yes, even our snotty old kitty named Snifter), spending time with my partner in crime Matt (who many of you already know, or are about to meet here shortly), playing video games and board games, crafting, writing, photography, and making dorky video montages of my life.

My Disney Favorites

Disney Park: Magic Kingdom
Disney Character: Mickey and Pluto
Disney Movie: Wreck-It Ralph, Tangled and Lilo and Stitch
Pixar Movie: Wall-E
Disney Attraction: Expedition Everest, with Disney World's Splash Mountain a very close second (and yes, DISNEY WORLD's, we'll get to that later)
Disney Snack: School Bread
Disney Restaurant: Raglan Road and Via Napoli
This here's the wildest ride in the wilderness!
Anyway, enough about me, fa real. Let's talk about my other half, best friend, partner in crime, and most awesomely awesome husband, who was a big part of this trip!




That's Matt. Say hello to Matt. He's been to Disney World around 23 times, and this was his third time going to Disneyland, though he hadn't been since he was 13.

Matt and I have been married for over 2 years now, and have been a hot item for almost 10 YEARS. We were such little doobies when we first met, as seen here: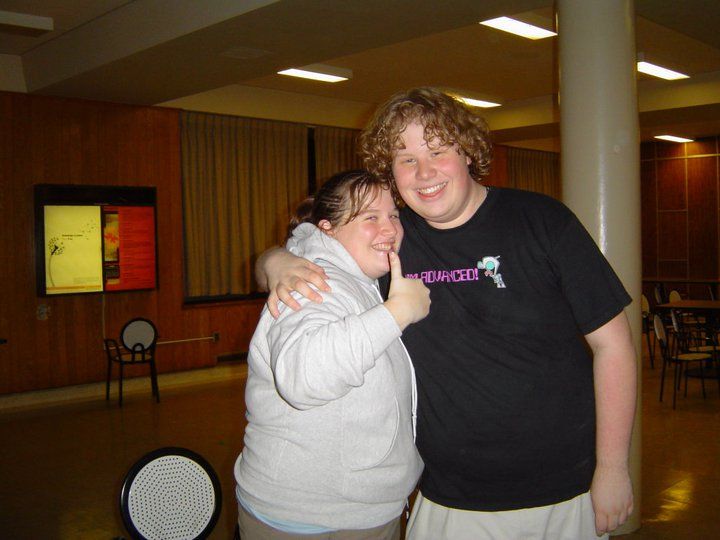 Matt works at a Top 40 website (and yeah, if you haven't figured it out yet, we actually work for the same company!)... He loves playing video games, visiting Disney parks, reminiscing about old attractions that are no longer around, painting mini-figs for Warhammer 40k (and playing it), reading, snuggling our animals (we're known to make up and sing songs to them) and basically just being an all-around awesome person.

Matt's Disney Favorites

Disney Park: Epcot
Disney Character: Oswald, Donald Duck, and Stitch
Disney Movie: Lilo and Stitch, Hunchback of Notre Dame
Pixar Movie: Ratatouille
Disney Attraction: Haunted Mansion
Disney Snack: School Bread, Churros
Disney Restaurant: Raglan Road
Second thoughts? Too late!
Head back, face forward and hold on like you mean it!
Five-Four-Three-Two-One-SCREAM!
Okay, now that all of THAT is out of the way, let's get to the details of this trip.
When: Thursday, November 29th - Sunday, December 2nd

Why: For my birthday and also to visit Disneyland for the first time ever... AND to see all of the Christmas decorations!

Where we stayed: Desert Inn & Suites
Though it was a quick trip in theory, we ended up spending around 33 hours in the parks over a 2 1/2 day period, not counting the time we spent in Downtown Disney. And guys, we got a LOT done, and a LOT to cover, so this TR will be chock-full of a lot of fun experiences!

One other thing I want to mention...

As WDW "veterans", while there are some comparisons between the two parks obviously (especially with attractions, which I will most definitely discuss in this TR), Matt and I both treated our trip to Disneyland as seeing it as a very different experience than Disney World.

I'll go into it more later, but we wanted to appreciate Disneyland Resort on its own, and not get into a silly debate of which resort is overall better.

Do we have a preference? Of course, but we thought by going into this with a very open mind and trying to appreciate those differences instead of criticizing them, it'd leave us with a way better experience.

Still up for a fun TR?
It's time for our holiday tale to begin
There's no turning back now
---
Last edited by danimaroo; 02-13-2013 at

08:17 PM

.