Day 12 - Florida Mall - Teppan Edo (1)
After yesterday, it came as no surprise that we all had a lie in this morning. We eventually made our way to POR for breakfast, although I didnt fancy anything, since I still was quite full from Mannys.
Sue: Pancakes, scrambled eggs and strawberries Orange Juice.
Emma: Bounty Platter Chocolate Milk.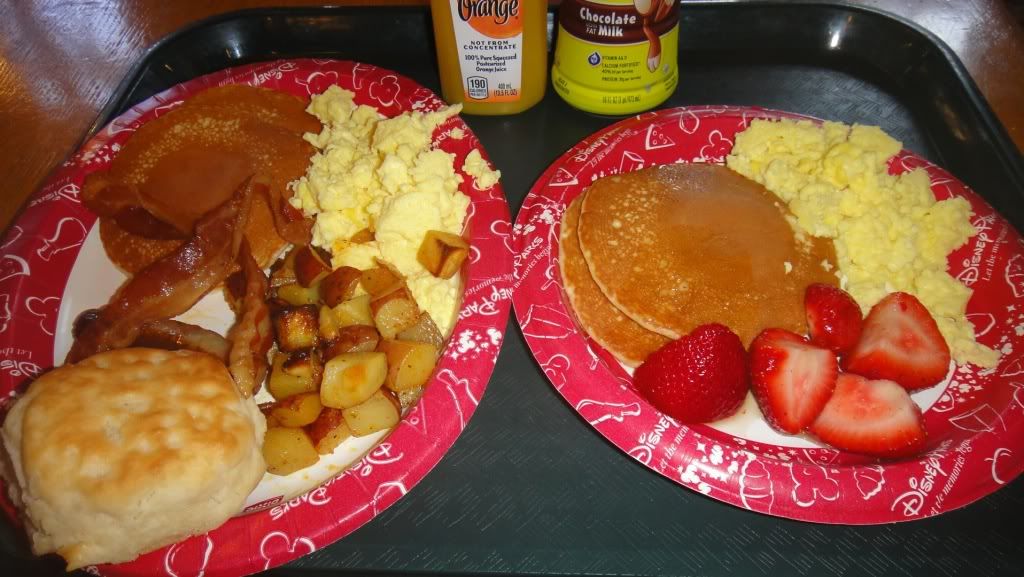 Onwards to the Florida Mall and the soft opening of the Microsoft Store. This was in full swing when we got there, both inside the store and spilling out on to the mall avenue. We were all handed goody bags and various t-shirts.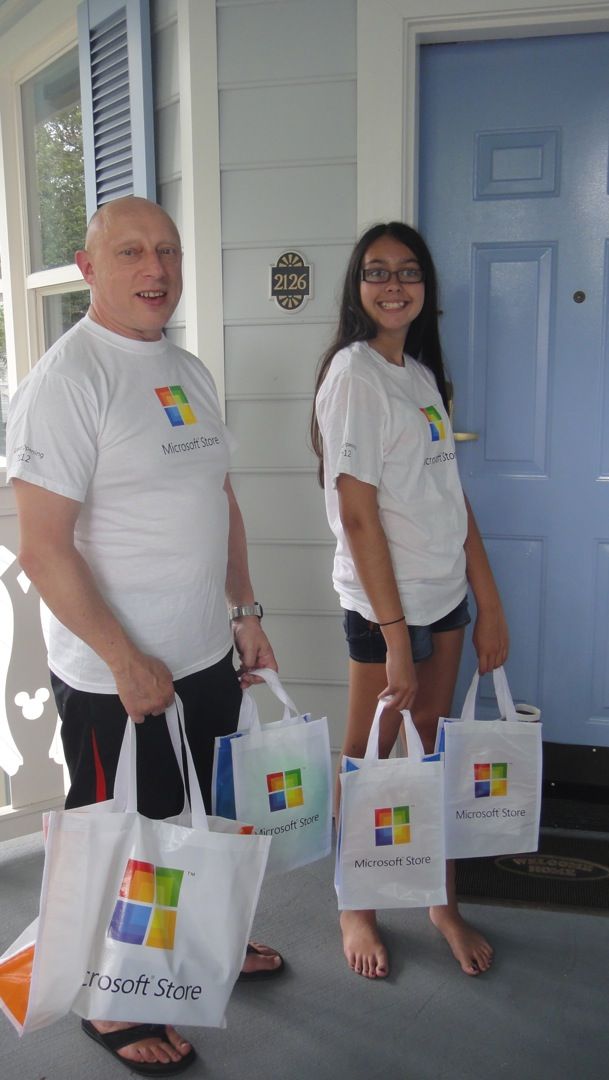 Inside I was given a $25 gift voucher towards any purchase, which was further enhanced by a further 20% discount of any ticket price for today only. I bought a pair of Beats HD headphones for around £91.50. The sales assistant asked if we would be returning home before Saturday. I stated that we had a further two and a half weeks remaining at which point she offered some wristbands for an outdoor concert by Flo Rida to celebrate the official store opening on Saturday.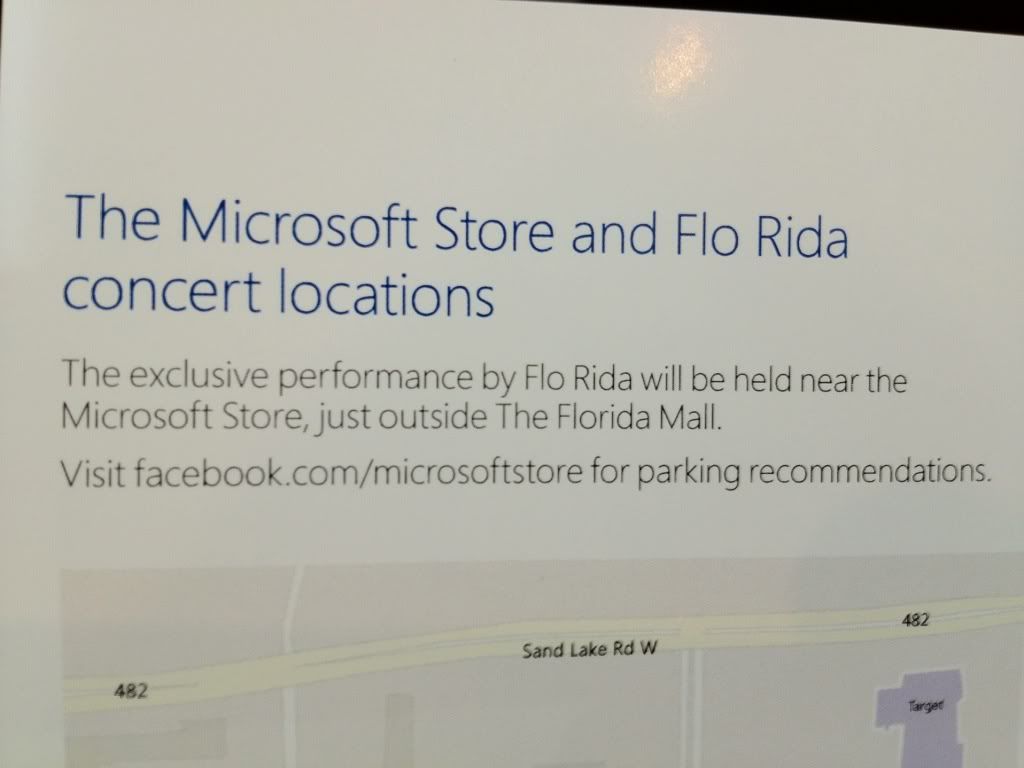 Emma stopped off at the M&M store to buy an assortment of M&M character combination locks, as gifts for her friends at school. I think we also had a few t-shirts from Aeropostale on our way round. We returned back to OKW where we showered and changed ready tonights ADR at Teppan Edo with Martin, Wendy and family.
Meeting up a 18:00, we made the short drive over to Epcot. The photopass photographers took a few traditional group photographs once inside, as we slowly made our way round World Showcase towards the restaurant for our 19:00 reservation.
Nigel: Steak and Shrimp with Udon noodles Green Tea Pudding Diet Coke
Sue: Seasonal Vegetables, Udon noodles Green Tea Pudding Diet Coke
Emma: Chicken Breast with Udon noodles Soft Serve Ice Cream Diet Coke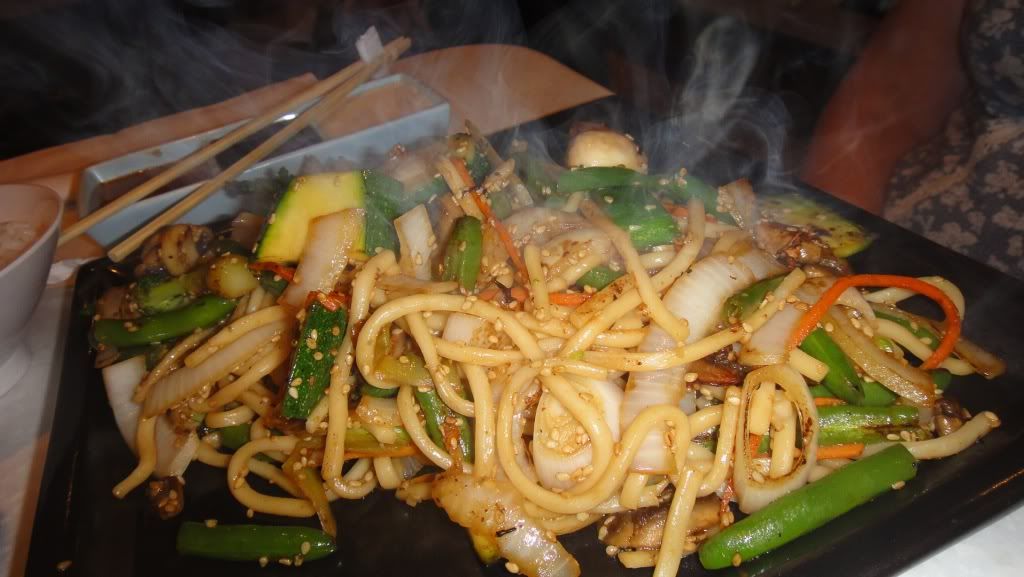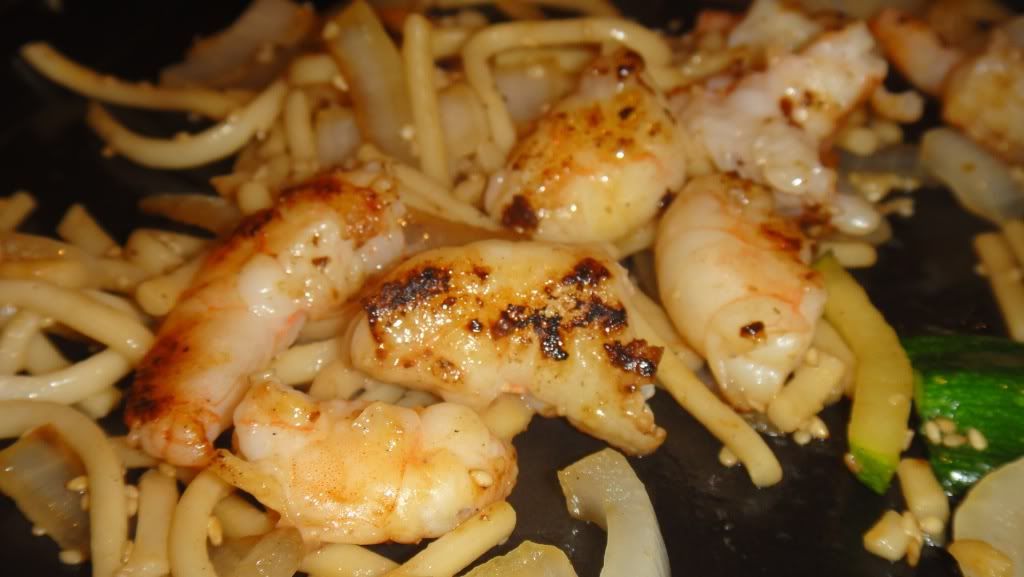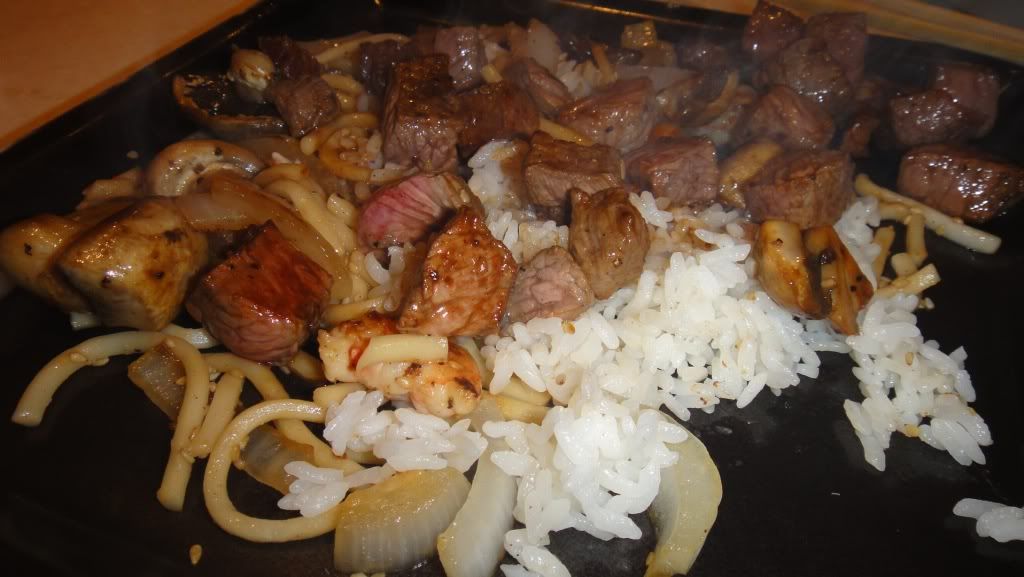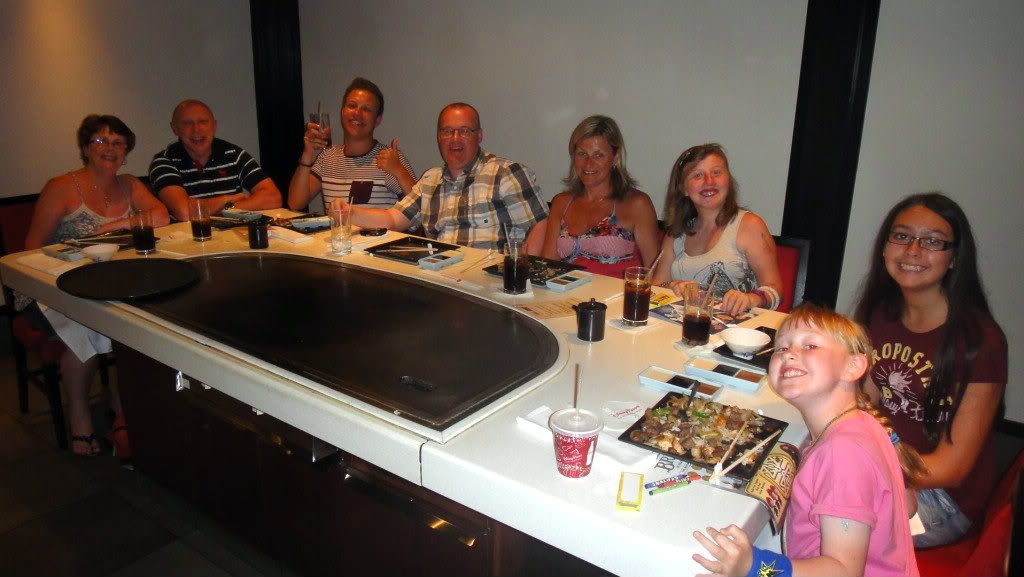 Our chef tonight was nothing special, when compared to the one we had had on previous visit, but even so the food was very good and could not be faulted.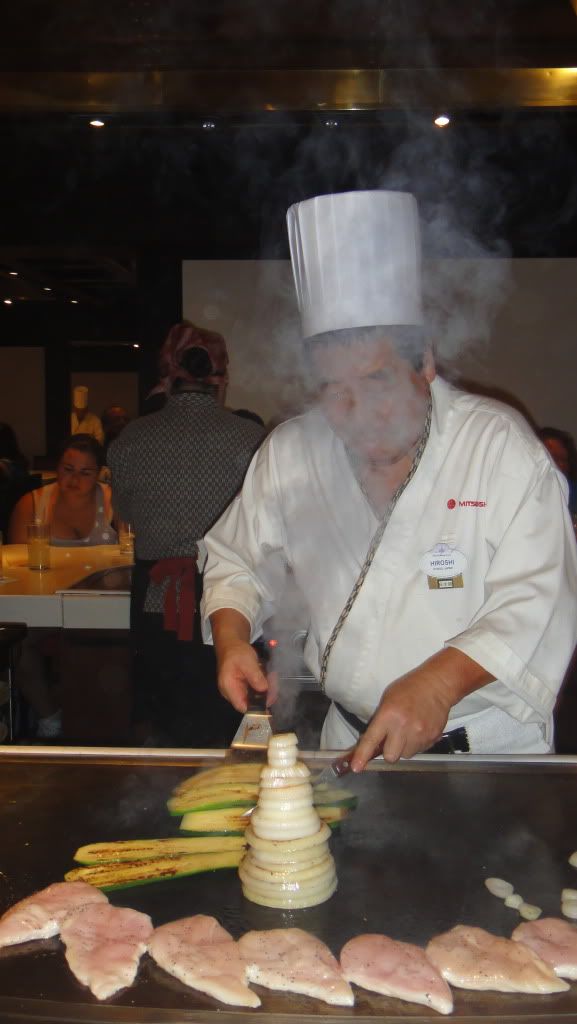 On leaving the restaurant, it was only a short time before the fireworks started and we decided to watch from the restaurant balcony.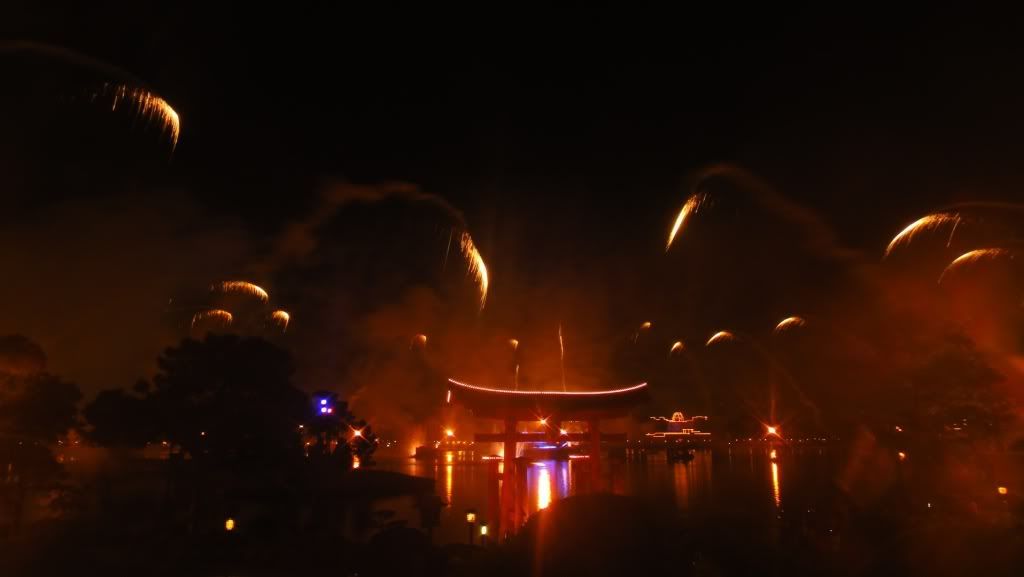 On our way home we made a slight detour to POR, where various coffees and ice creams were purchased with snack credits. We eventually arrived back at OKW at 23:00 and called it a day.
Coming up next - Magic Kingdom - Mara - Chef Mickeys - Magic Kingdom EMH

Return to INDEX