Thanks!

Informing my employer was not something I took lightly. For almost a year I only told my immediate manager and she was extremely supportive. I decided to tell her because shortly after my diagnosis I was going to a lot of doctors appointments. I went from taking time off once a year for an appointment to having to take time off 2 or 3 times a month for appointments. She eventually came to me worried that I was interviewing for another job. I felt it was time to let know.

For a while now I've been repeatedly asked by upper management to take a management position in our group. I'm a technical guy and kept telling them that I wanted to stay technical and not cross over to management. Since my diagnosis it's really because I didn't want the stress of having people responsibility. That has worked for 4 or 5 years now but now I felt like I was losing their confidence by constantly turning them aside.

Sort of like when you tell your child to repeatedly do something over and over again and when they don't do it then you just do it yourself. The only difference is you always love your kids.... managers don't always love their employees.

I decided to tell them about 4 months ago. I work for a very large employer that takes the ADA laws seriously and felt comfortable that I could tell them only what they needed to know. They've been very supportive and now understand my apprehension to taking the position they wanted me to. We've come to some middle ground and it's worked out perfectly.
__________________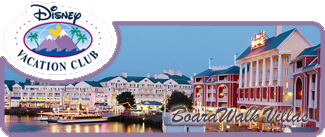 January 2011 Trip Report
http://www.disboards.com/showthread....9#post39560049