Welcome beloved readers and friends!
It's time again to start the slow process of reliving my WONDERFUL Disney vacation with you fabulous people!!! Let's get down to it!!
Hi! I'm Christen!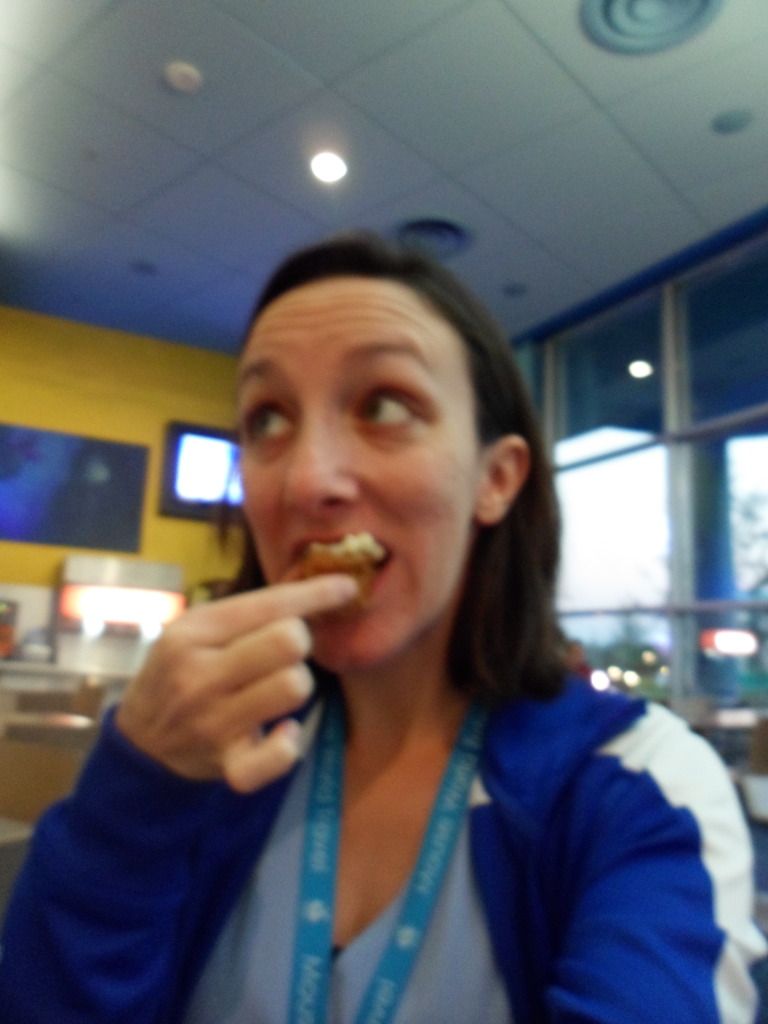 Why yes that IS a mini Disney Cupcake!
I am 31 years old and I work in a Hospital/Physician billing office in the middle of the cornfield. Seriously. The place I work at is surrounded by cornfields. Why am I living in the Cornfields???
This is my Husband Corey!
I love him VERY much! He got a job working at a college in the cornfield!
Okay, well, maybe his work is not as much surrounded by cornfields… but they aren't that far away.
These are my adorable kids, Cortlyn and Catrina.
I know, I know… I make some sweet looking kids!
We decided after a LONG bit of back and forth that we would take our family vacation over Thanksgiving to Disney World. Thanks to my husband's crazy job, it really is the best time for us to go.
Since he does the Marching Band, July-Nov are full and then he also works with the Pep Band for Basketball games, so the rest of the winter/early spring is kind of iffy.
We had a WONDERFUL Travel Agent (Hi Jenn!
) that helped us so much! I know I can plan a great vacation on my own, but it was nice to have someone that could make that phone call to get me the room I wanted (Nemo!) or the dinner ressie that was hard to get (Be Our Guest)!
We stayed at Art Of Animation in a Finding Nemo suite and it was amazing!
We were on the Regular Dining Plan and had 5 days planned in the parks. This was our first plane ride as a family, so we got to use the Magical Express!
Hope that's enough to keep people entertained while I work on the first installment!
I made notes about my trip, and I'm working to upload all my pictures to photobucket, so HOPEFULLY I can keep a respectable pace with this TR!
Okay, well, I might have messed up! I started uploading some pictures at the same time as start my intro… I'll have to come back and add pictures later!