So Day 3 was already upon us and today was Animal Kingdom. We left the room and headed to breakfast at around 8:00am. It was very misty but very close and warm. We could tell today was going to be a hot one. I didnt eat a lot of breakfast only a few small bits to keep me going as I had MAJOR tummyache! I think all the food etc was taking its toll on me
We headed to the car after breakfast and set off. When we pulled into the car park at Animal Kingdom I felt like I was in Jurassic Park it was was cool! Picture when the helicopters are landing and they are going through the trees by the waterfall. It was misty, warm, the trees were swaying in a light breeze. It was amazing.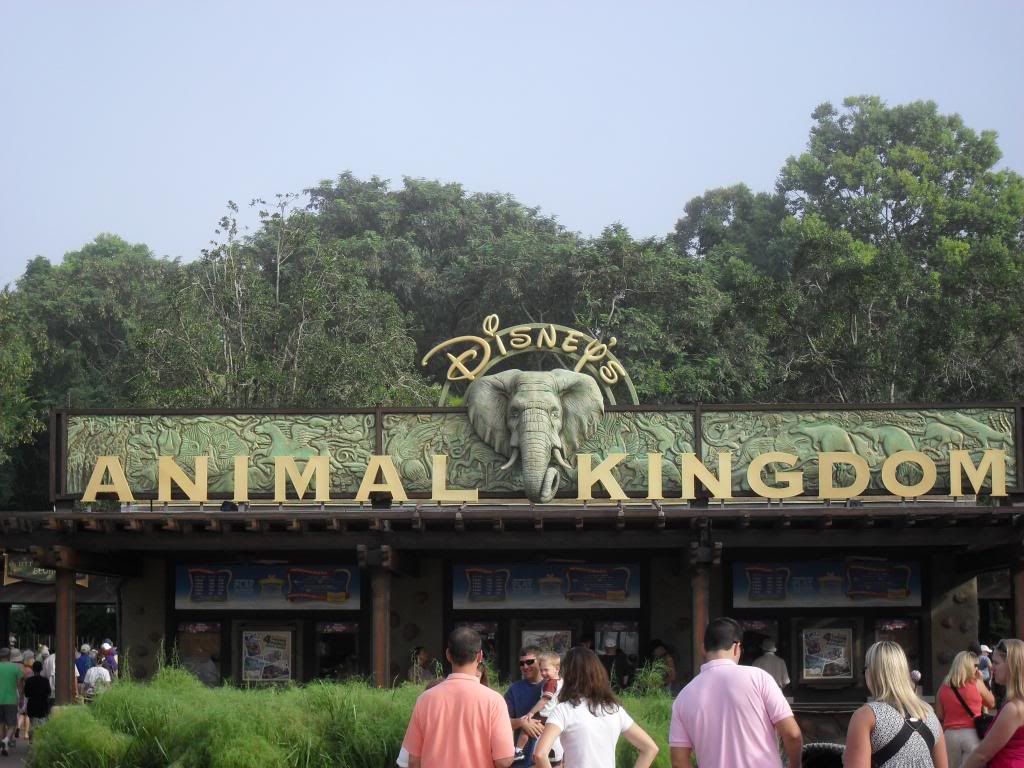 I went through bag check while Karl wandered on through. The bag check man was very sweet and wished me a very happy day in the Kingdom. We walked through the entrance and we saw these guys! We HAD to have a photo with them. We LOVE this film and Dug is so cute.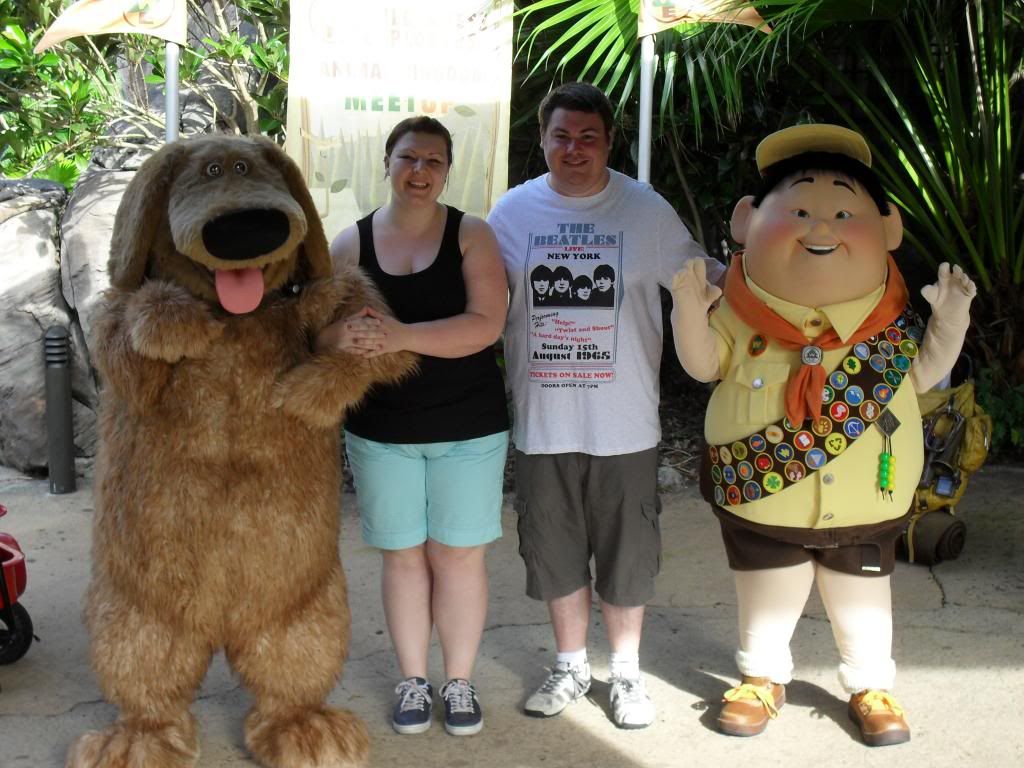 Russell was a little odd in this meet. He didn't really interact with us (not sure if that's what he was supposed to be like) but Dug was fab! Dug held his arms (sorry paws) out to give me a hug when I heard Karl shout, "SQUIRREL!". Before I knew it Dug had run away after the 'squirrel'
I eventually got my hug and before we left, Dug gave me a big lick up the side of my face and then waved us goodbye.
We decided we would go to Discovery Island and check out Its tough to be a bug! I remember going on this in 2000 and HATING it so obviously I was going to go on it again...!
(Bit of Tree of Life love for you)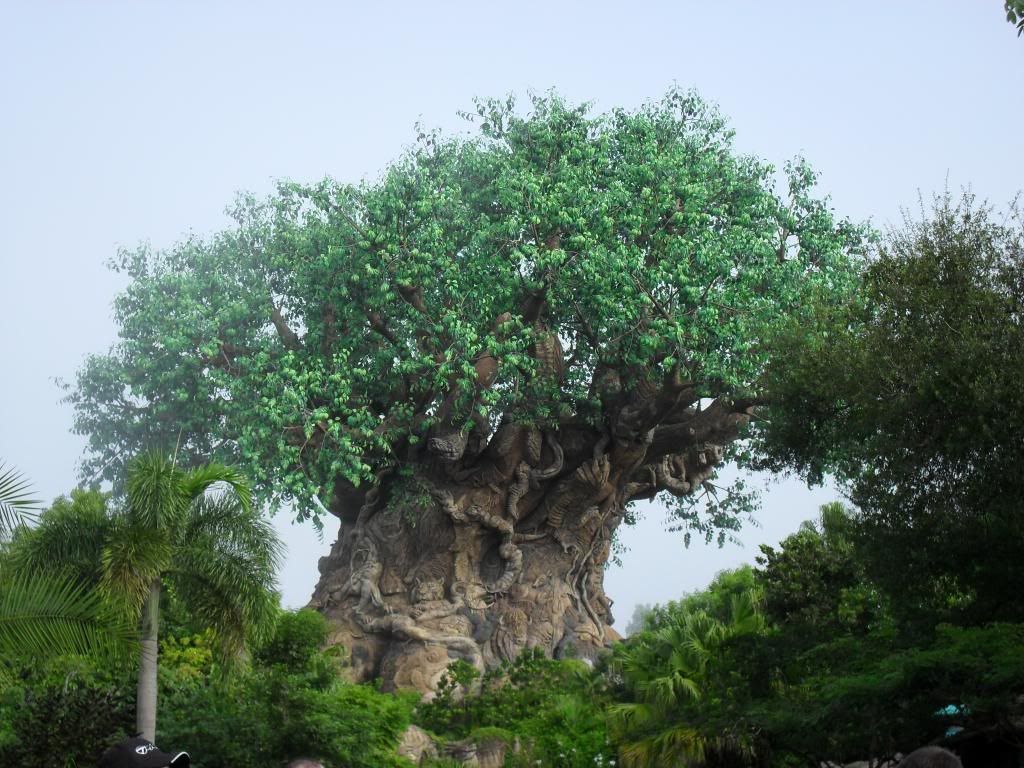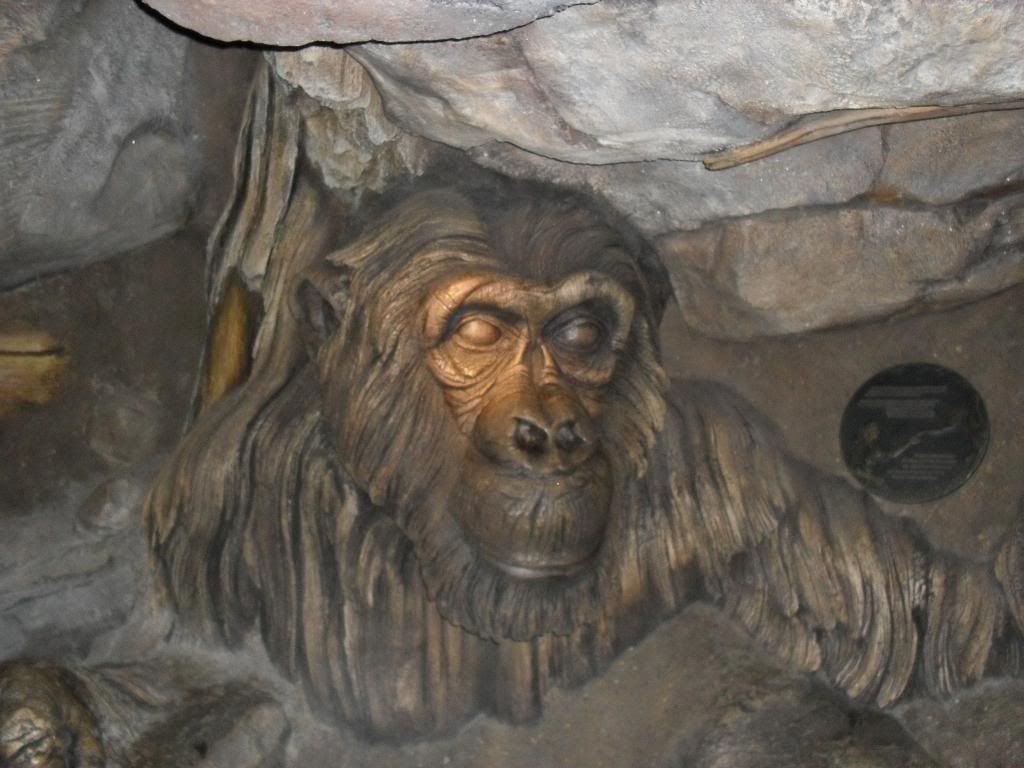 We put on our bug eyes: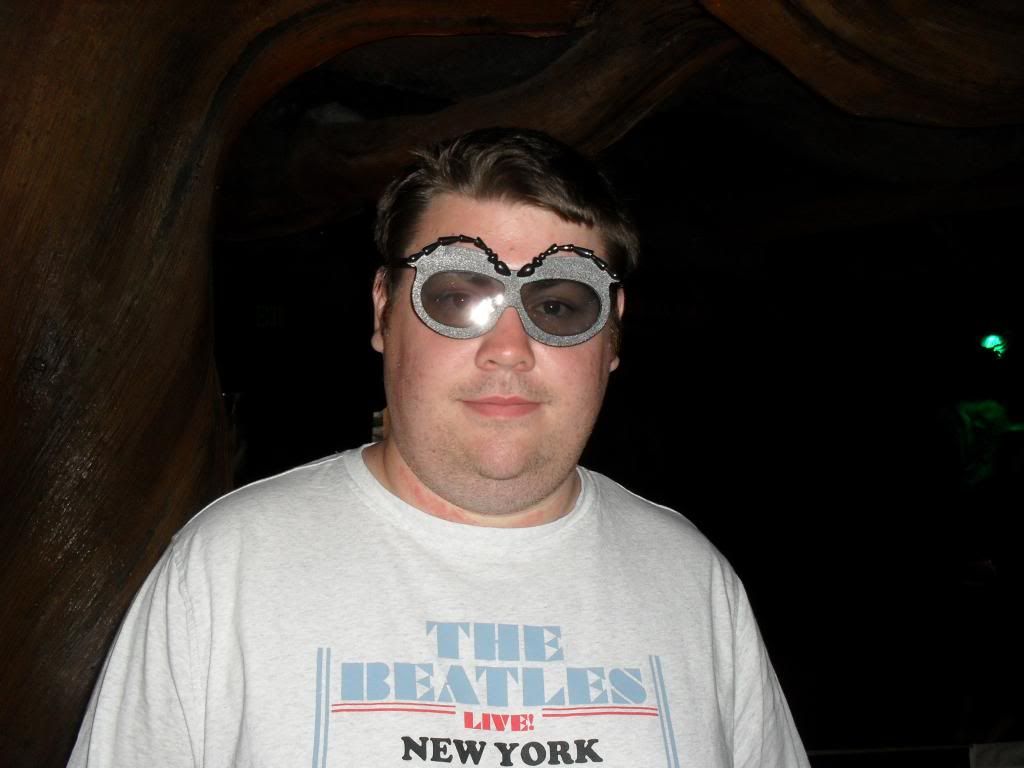 and took our seats!
As soon as the show started I knew I had made a mistake. I spent the WHOLE show with my hands in my ears, the glasses on top of my head and my head under Karls armpit. All the time he was laughing away while I was living through hell!!!!!! NEVER AGAIN!!!
After my vow never to go on it again, we took a stroll through Discovery Island Trails and then on to Kilimanjaro Safaris.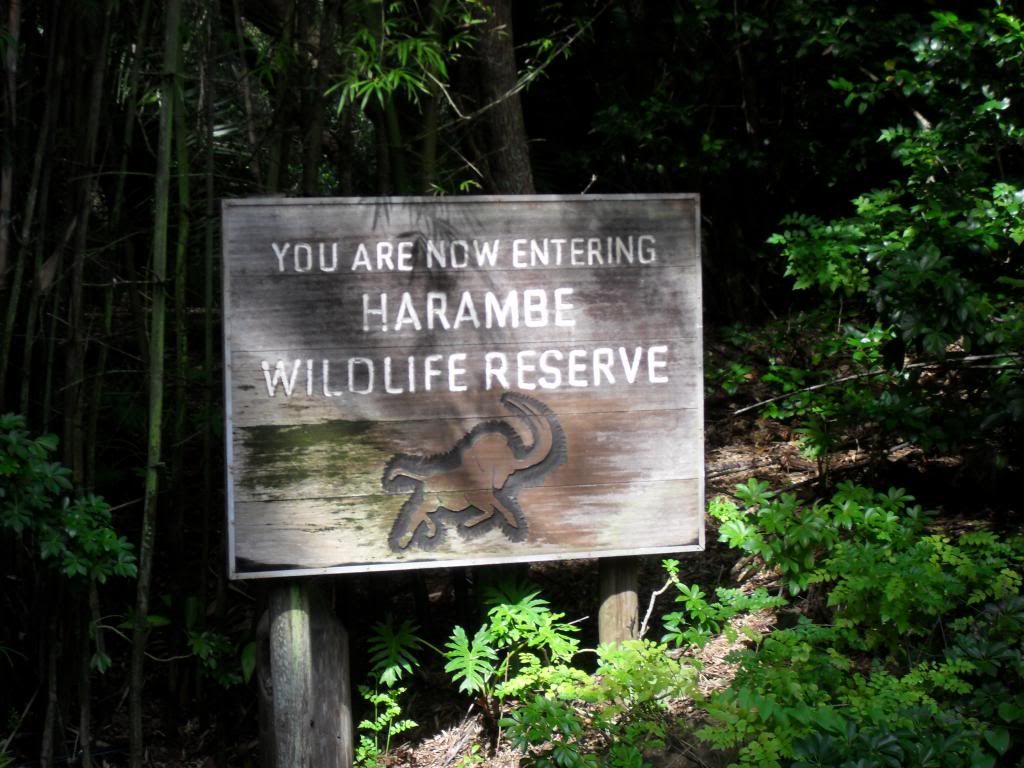 This had a bit of a long queue but we watched the videos on the TV's above us to keep us entertained. Once in the hut, we climbed on board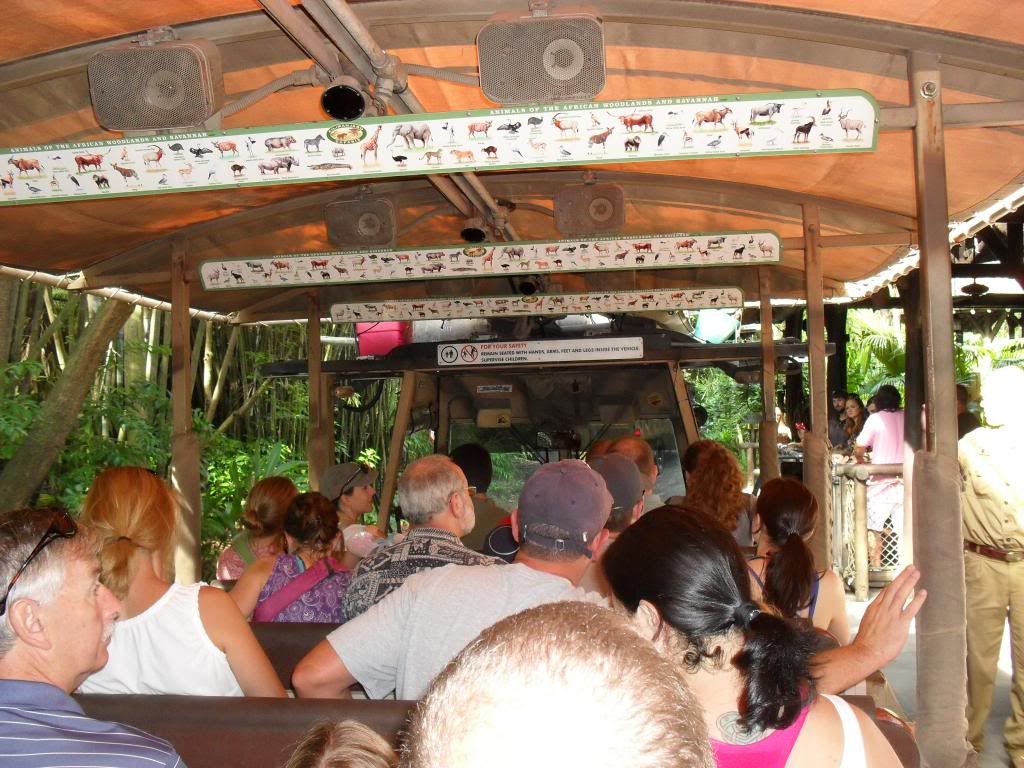 and off we went...!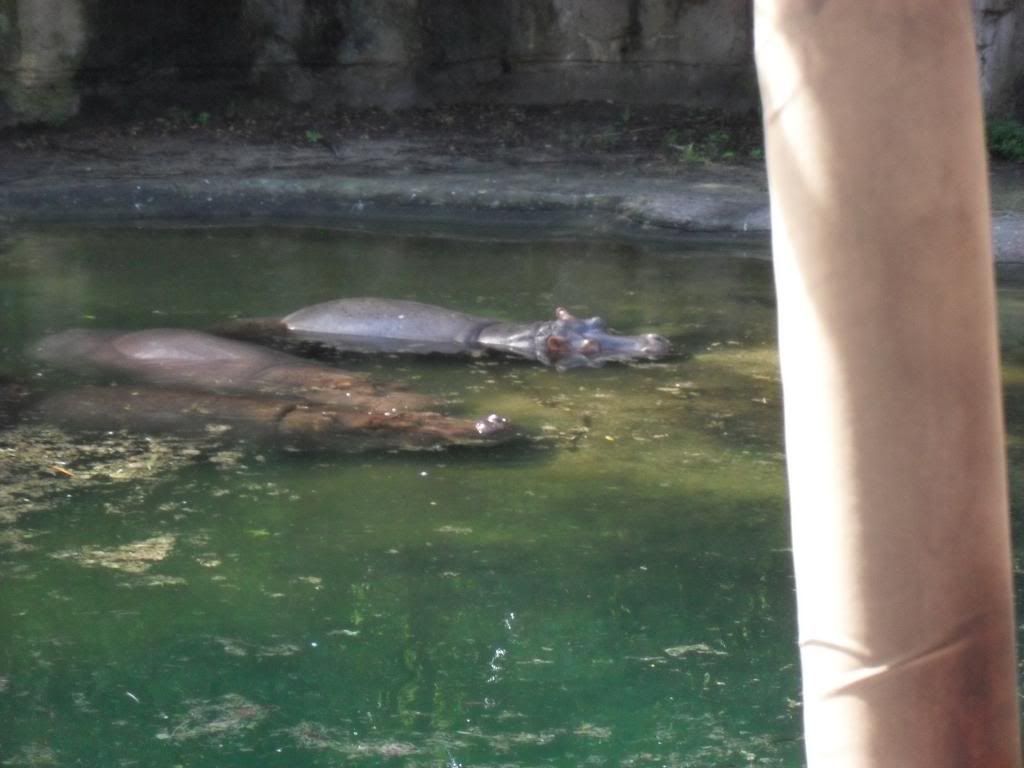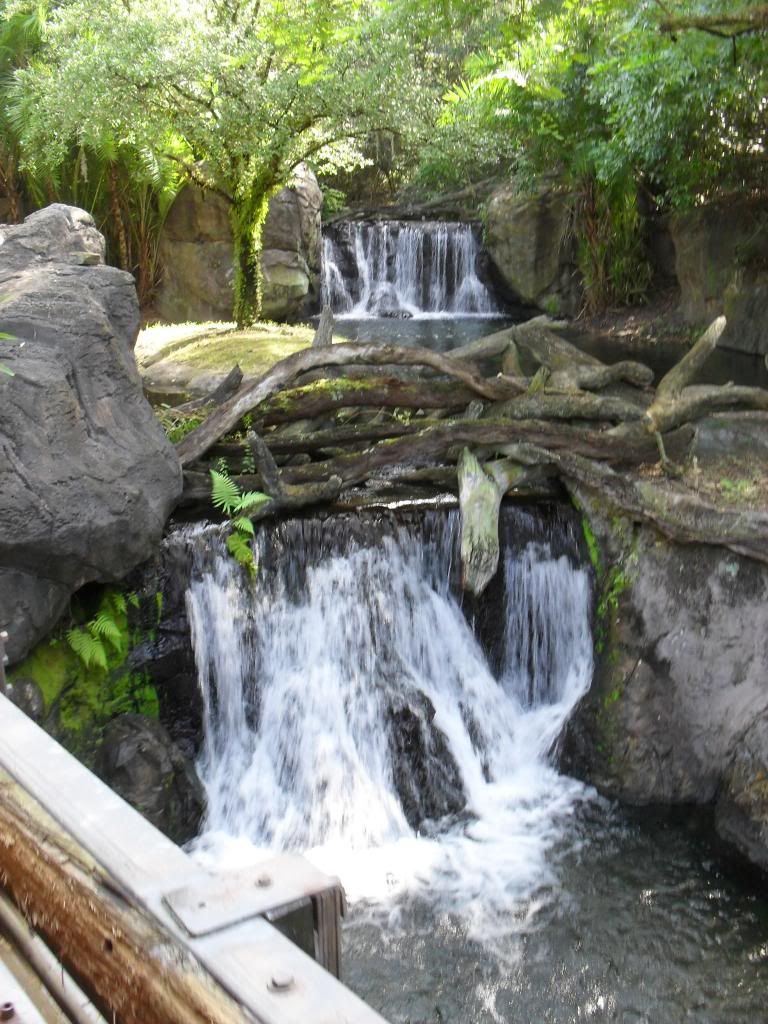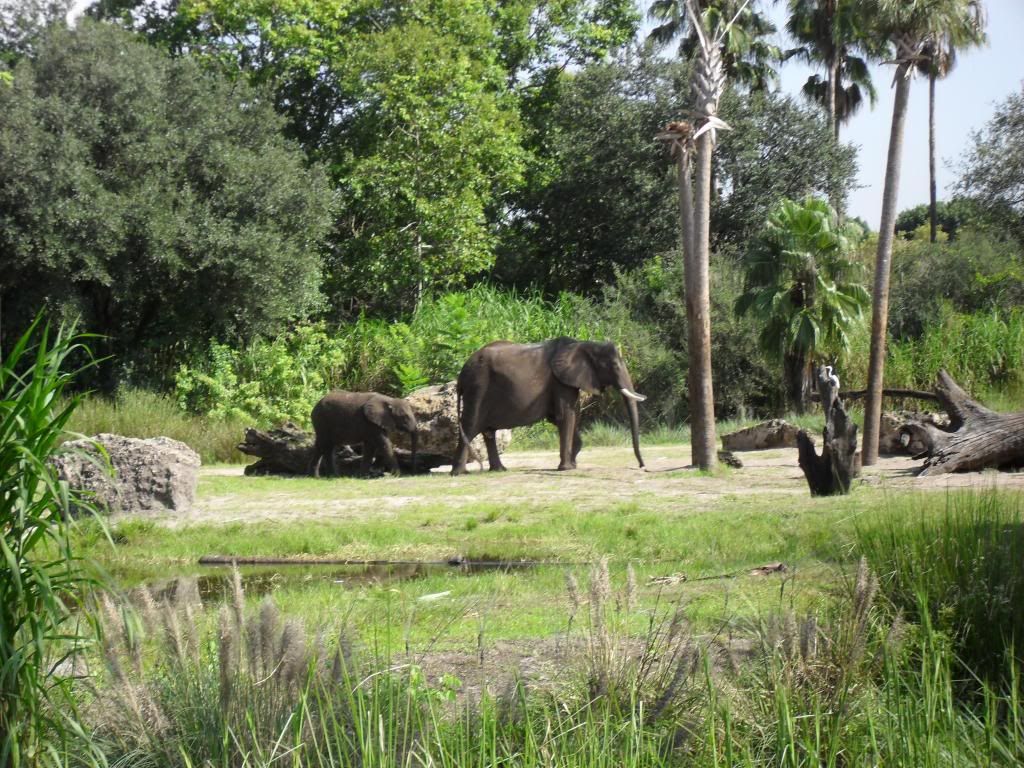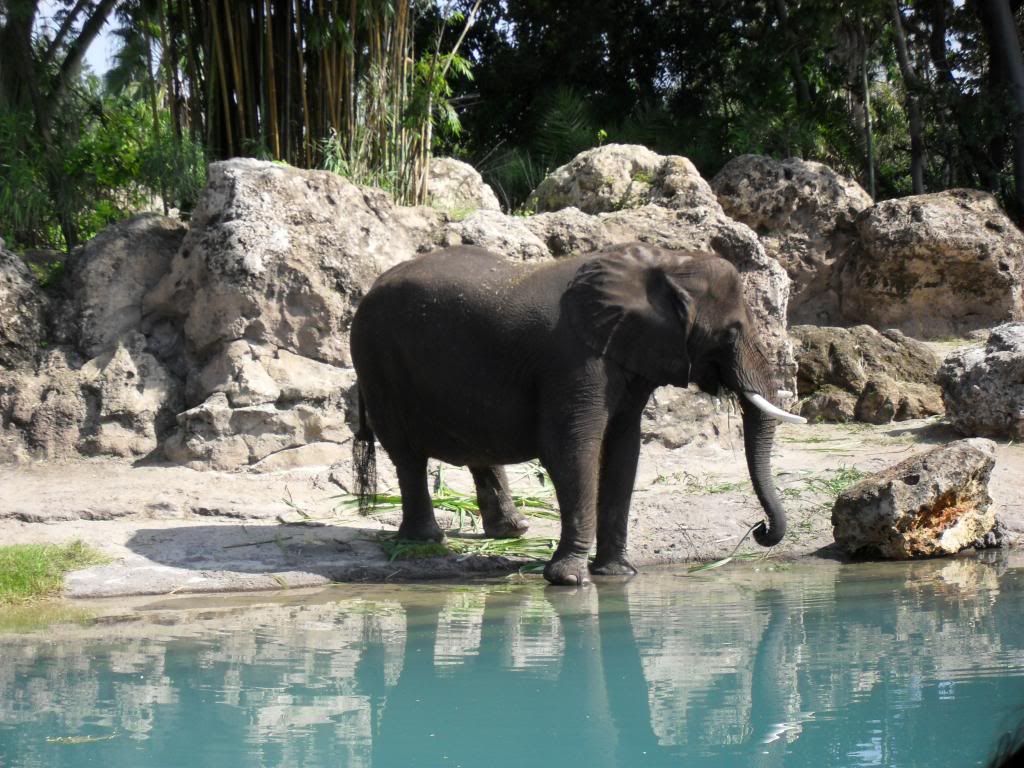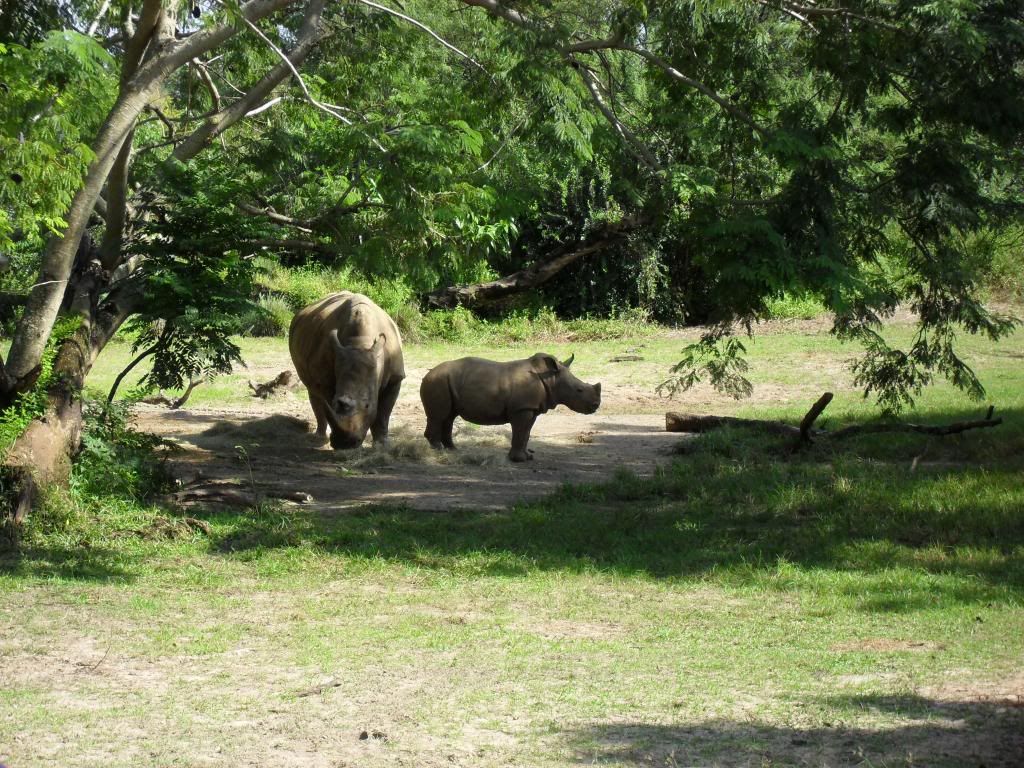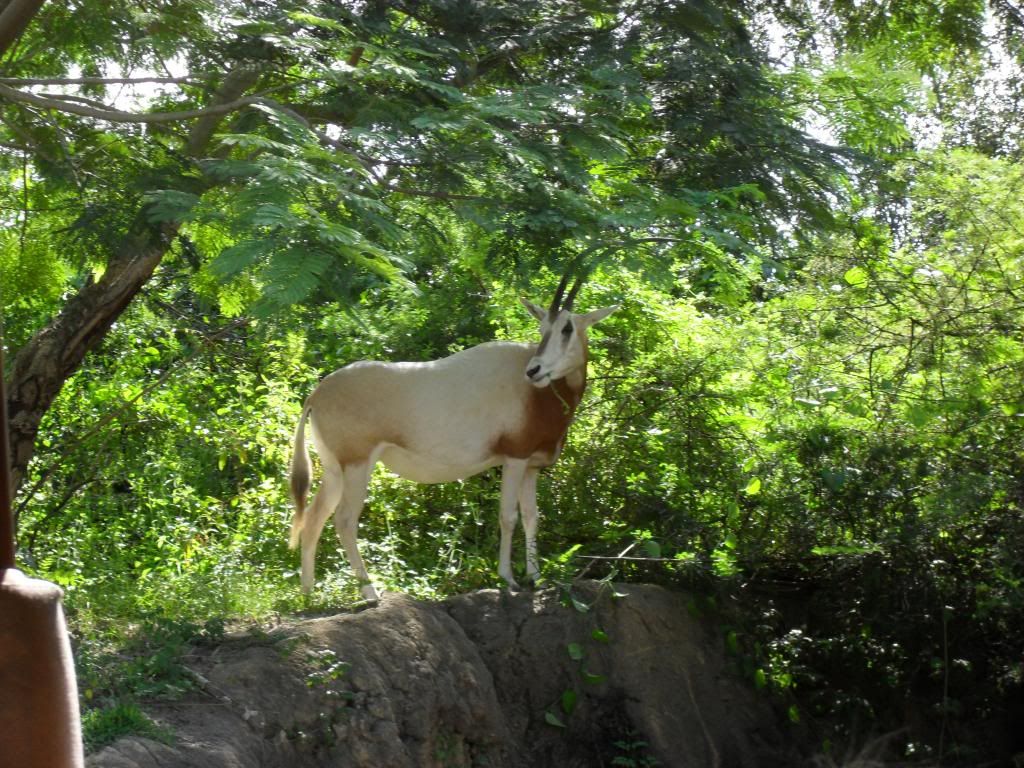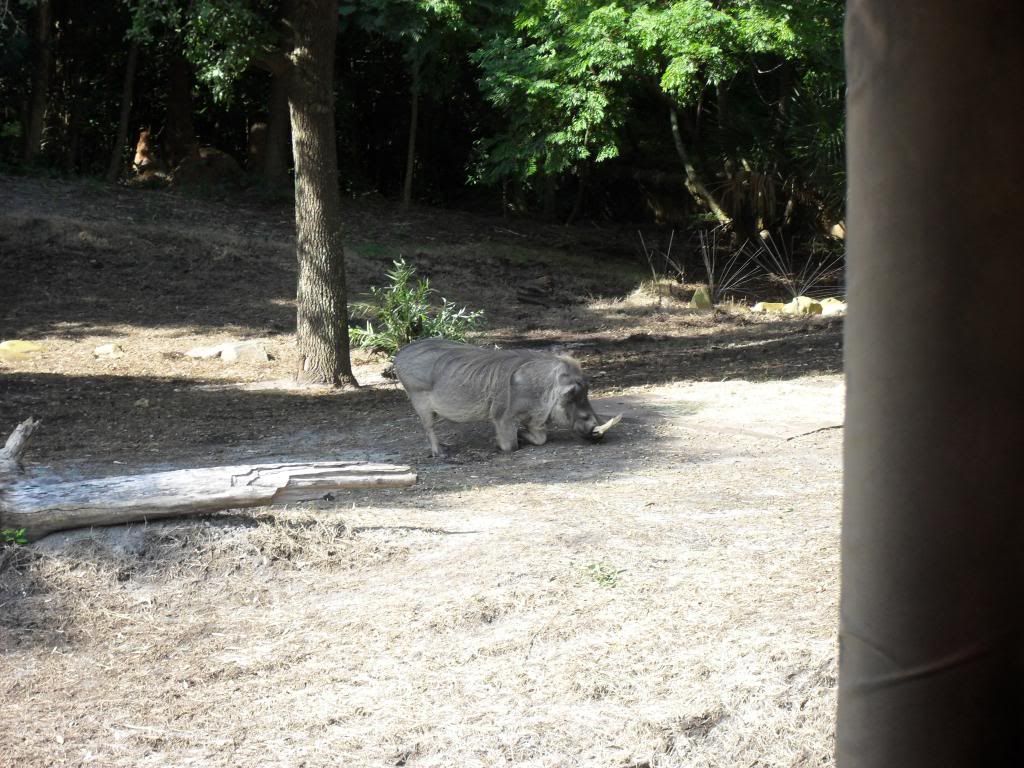 This attraction was beautiful and I got to see one of my favourite animals up close: the elephant! I would recommend this as it is so pretty and the animals come so close to you. Fantastic!
Continued...