So after a ride on 'It's a small world', we made our way over to Tomorrowland. You are probably thinking to yourself, "wow they missed LOADS out in Fantasyland" but to be honest, that was the most crowded bit of the park and the rides were so busy! Now bearing in mind, we had encounter next to nothing queues since the start of our trip, we just weren't prepared to wait 90 minutes to ride Winnie the Pooh or Peter Pan etc.
So we marched over and the first ride we encountered was Tomorrowland Speedway! As I don't drive, Karl thought it would be a great idea for me to take the wheel and drive HIM around for a while....! Uh oh!!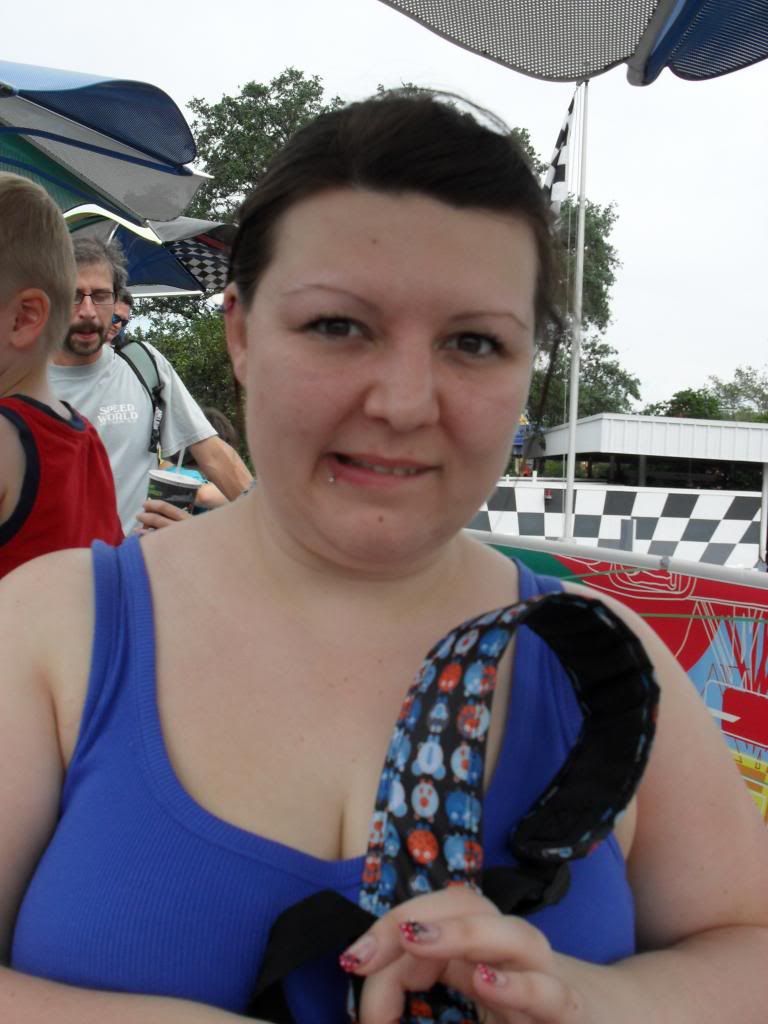 We waited 20 minutes to get on this and the whole time I was thinking how amazing my driving was going to be and how I was going to shut Karl up about how bad I was going to be. We got closer and closer...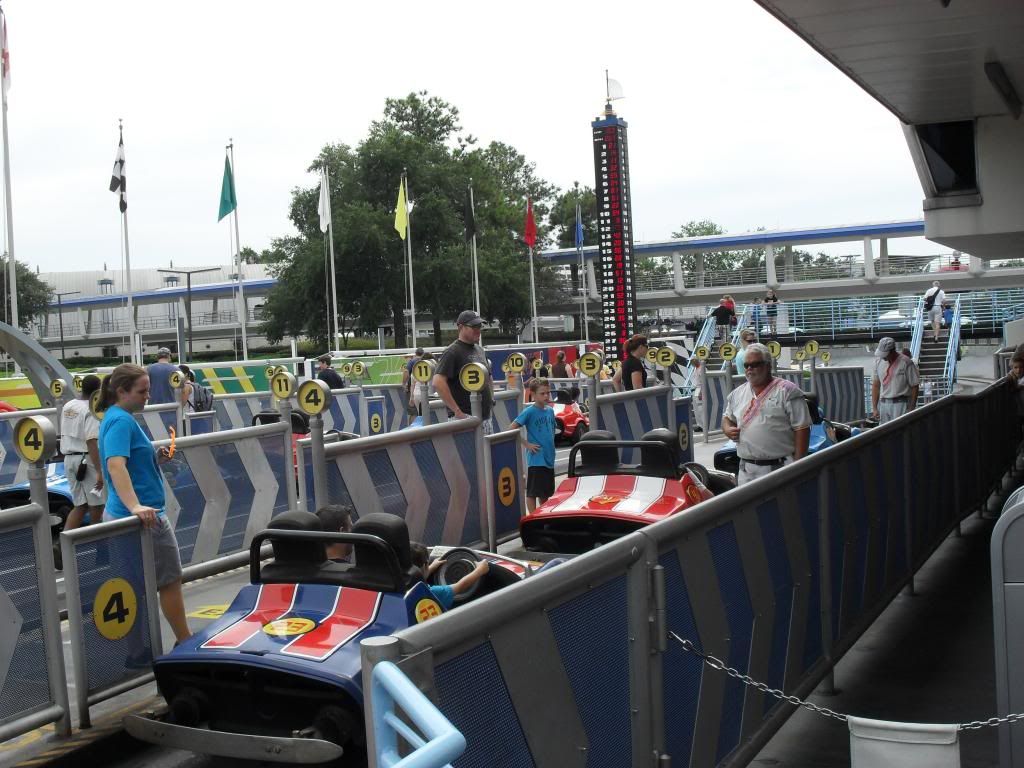 and then we were off...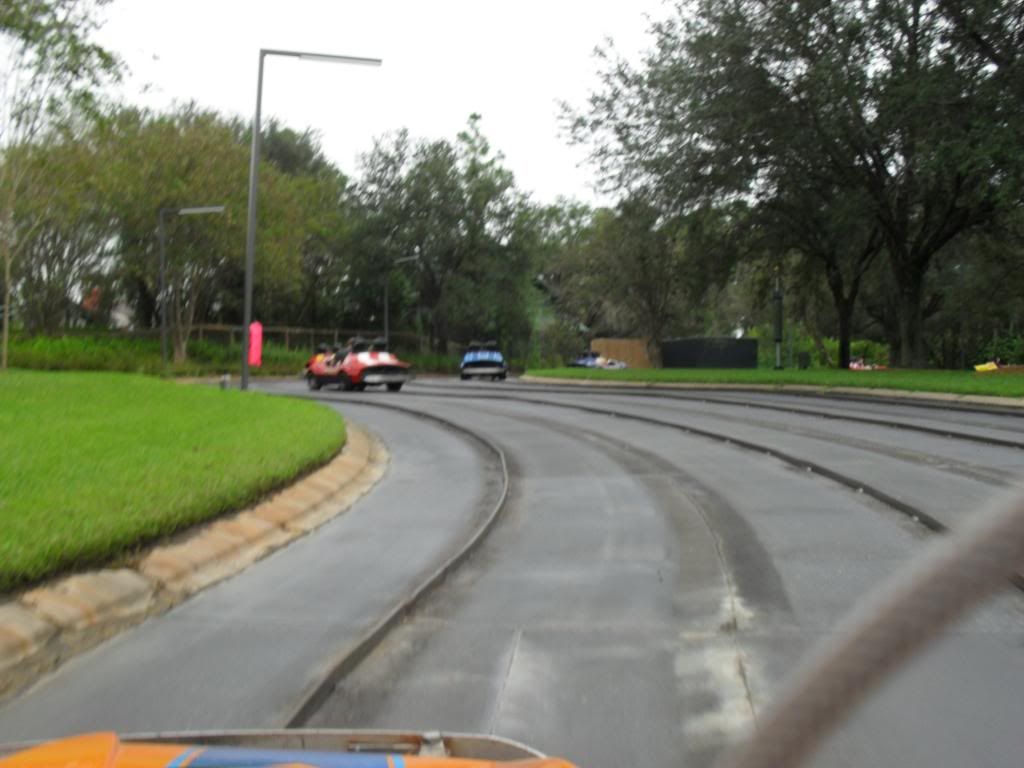 and all that stuff I had said about how good I was going to be was a load of rubbish!! I was AWFUL!!!!!
I spent the WHOLE time laughing trying to keep the car straight!!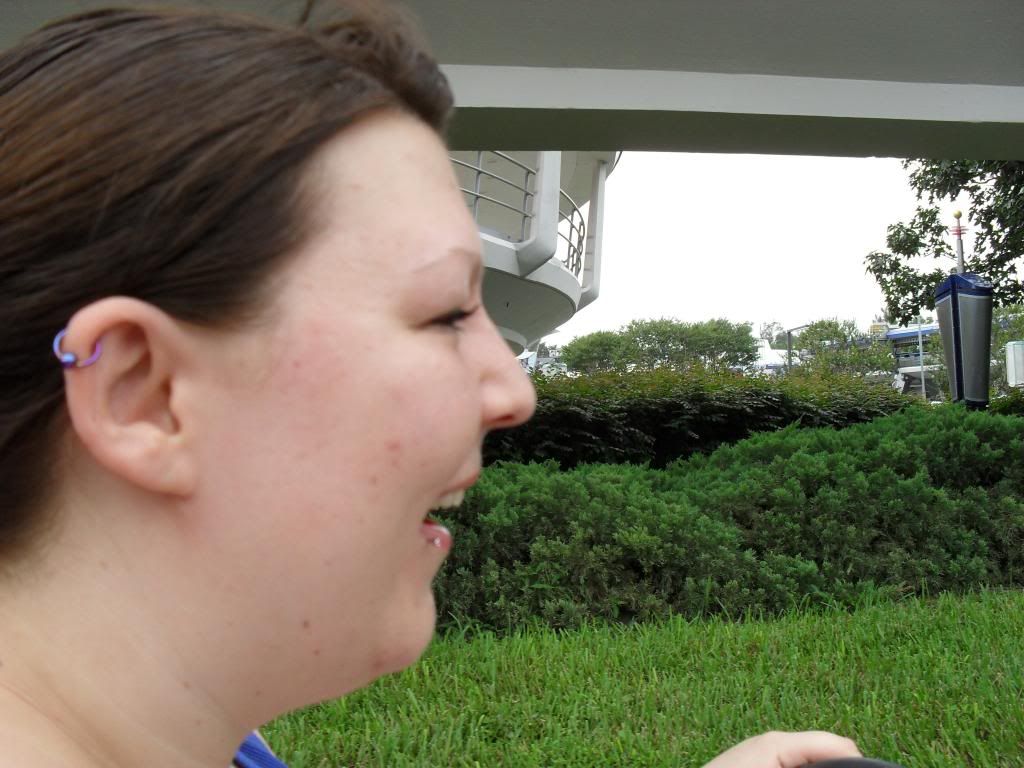 We had SO much fun on this!! Its a good thing I cannot drive!
LOVED IT!!
Next on the agenda was this:
I had never been on an indoor dark rollercoaster before and I was excited to see what it was going to be like. Karl was REALLY looking forward to this and his excitement was catching! I liked the queueing area with the 'windows' where you could see space outside and when we were just about to get on, I saw the cars that we had to sit in...! How on EARTH was I going to get in that! I squeeeeezed myself and my bag in the front and Karl sat in the seat behind me and for some reason, I started to get fearful! I had read reviews on her about how bumpy and rough it was and I started to panic...
Lets just say, I now HATE this ride!! All the way round I could hear Karl laughing behind me with joy while I was holding on for dear life with my eyes closed screaming and trying not to feel sick!
I did NOT like this ride. It was SOOOOO bumpy and jolting that I was in pain.
We got off and Karl already wanted to go back on...I didn't! I am glad I did this classic ride but never again! Ouch!!!
I NEEDED to recover from this ride so next stop was the Tomorrowland Transit Authority PeopleMover' and oh how relaxing it was.
We both chilled out on this BIG time!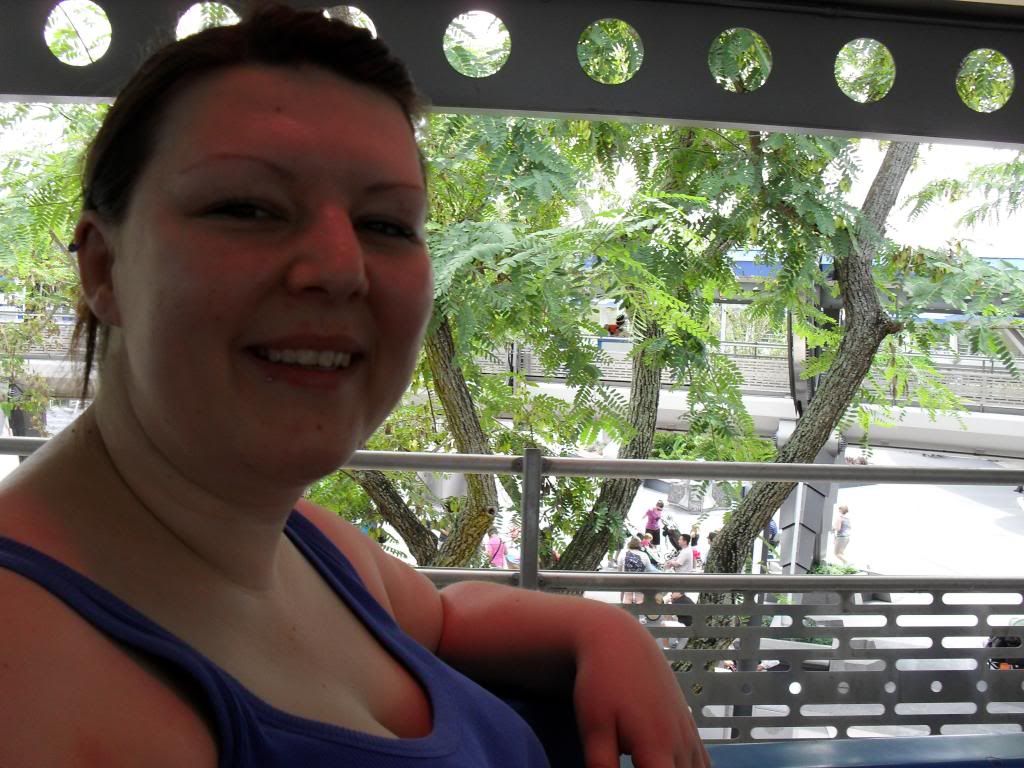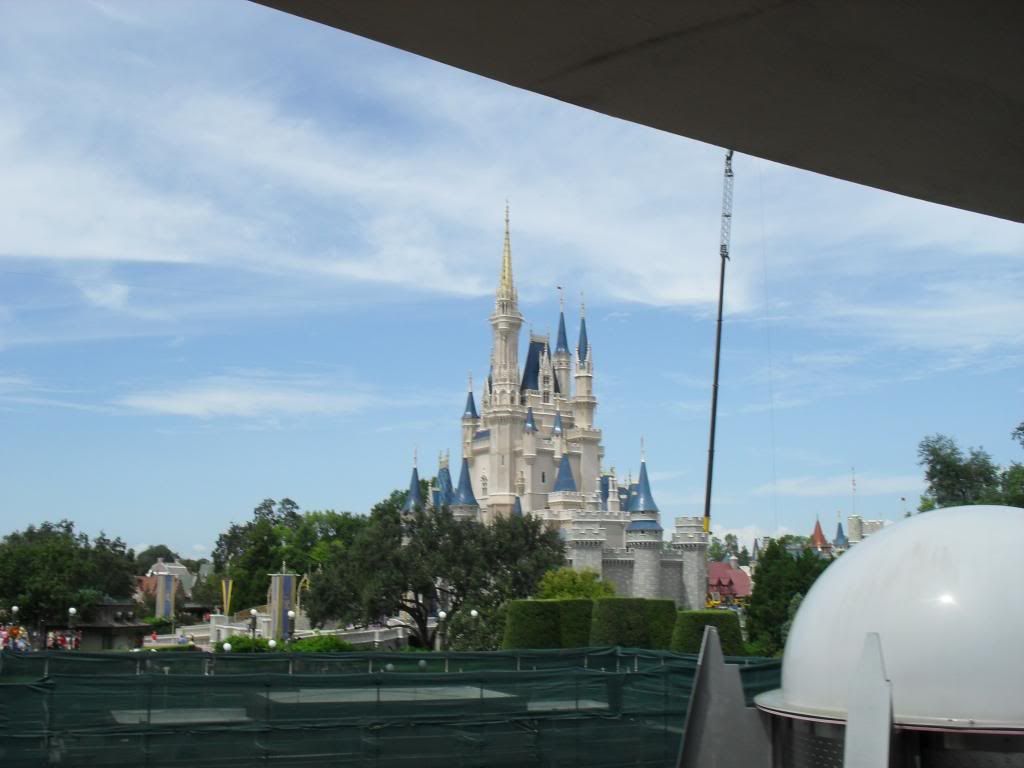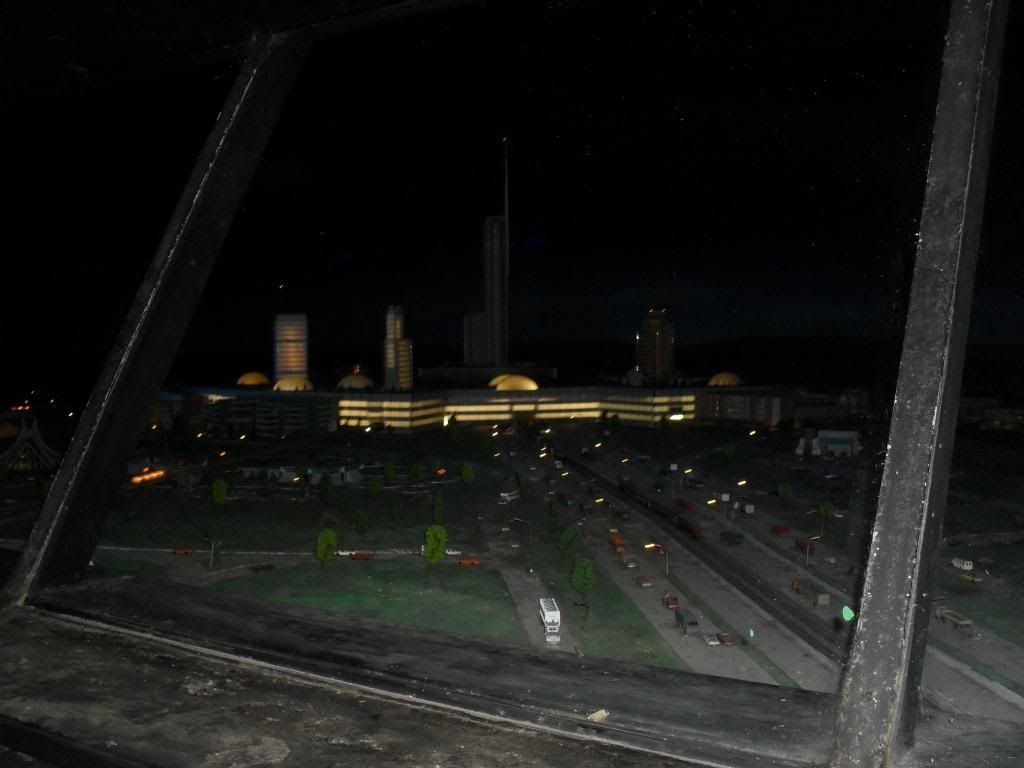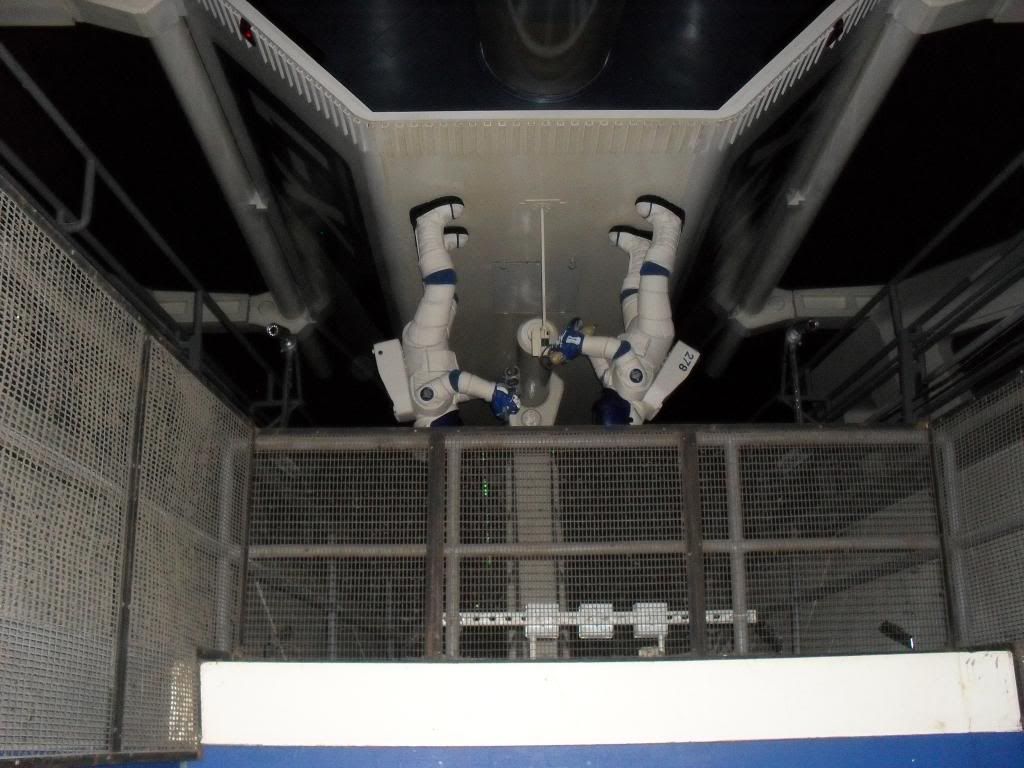 Whilst we were going around on this, we saw Buzz was coming out! Yay! Buzz was a character Karl had been wanting to meet so we knew where we were going next; Karl was VERY excited!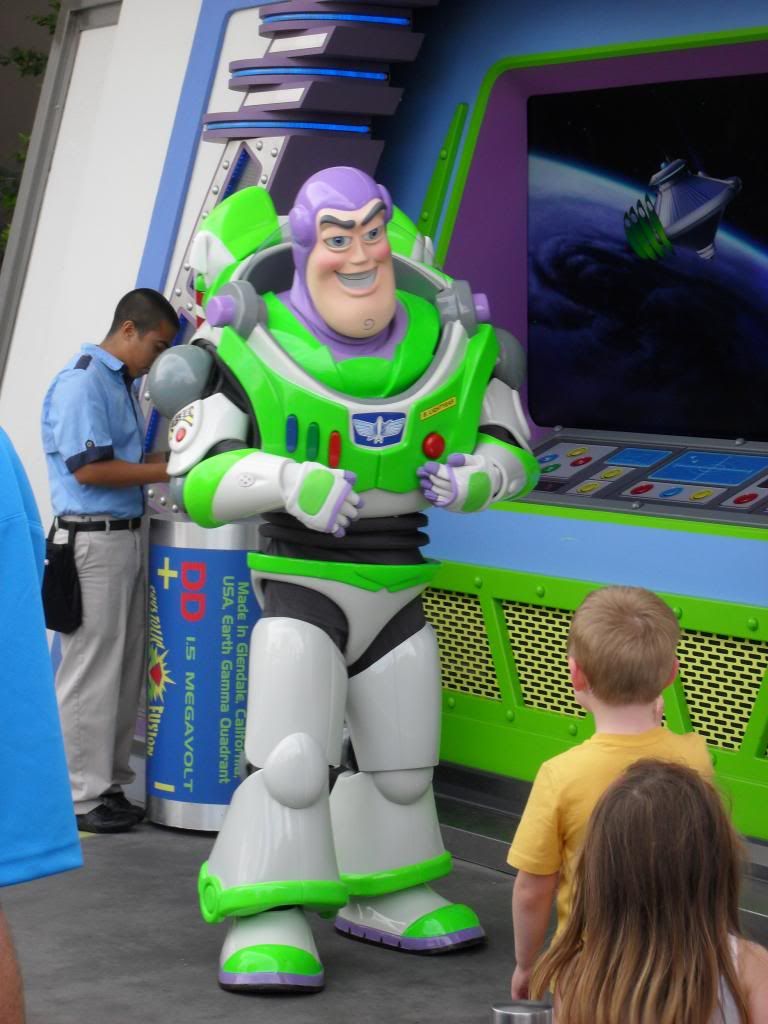 Buzz was great! Karl gave him a salute and Buzz did it right back. Buzz gave me a high five and then a hug. Yay for Buzz!!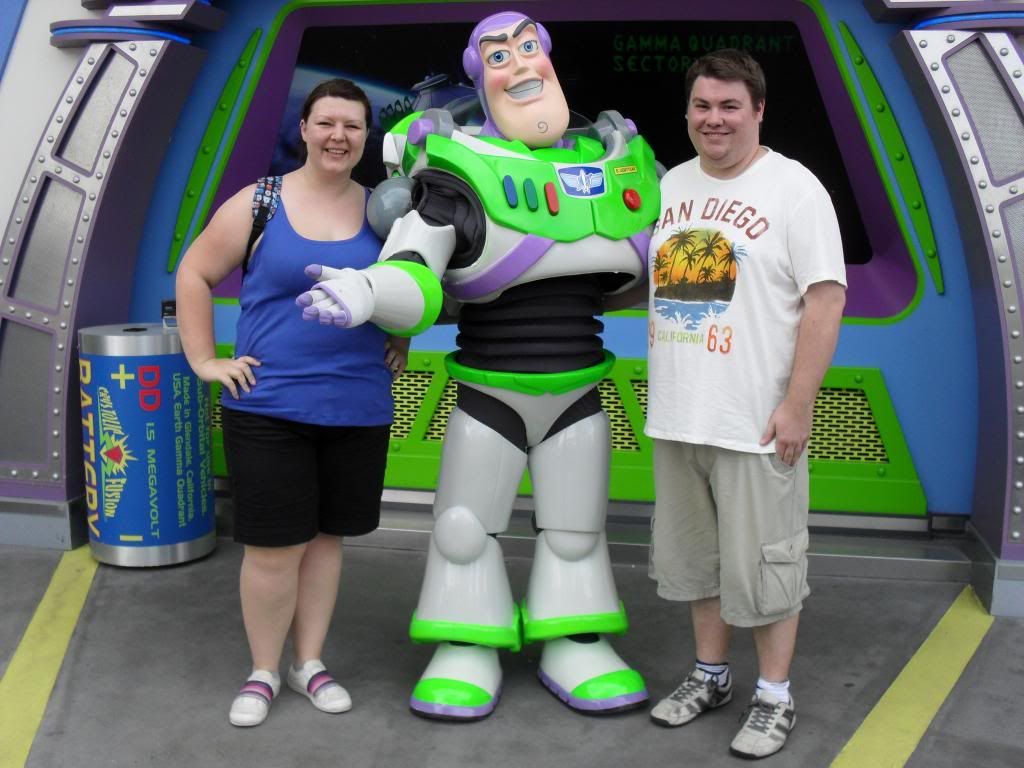 After our Buzz encounter we decided to have lunch. We walked over to The Lunching Pad for a quick bite so when the size of my lunch was revealed I was a little shocked...
Can I just point out, they werent both mine! Mine was this one: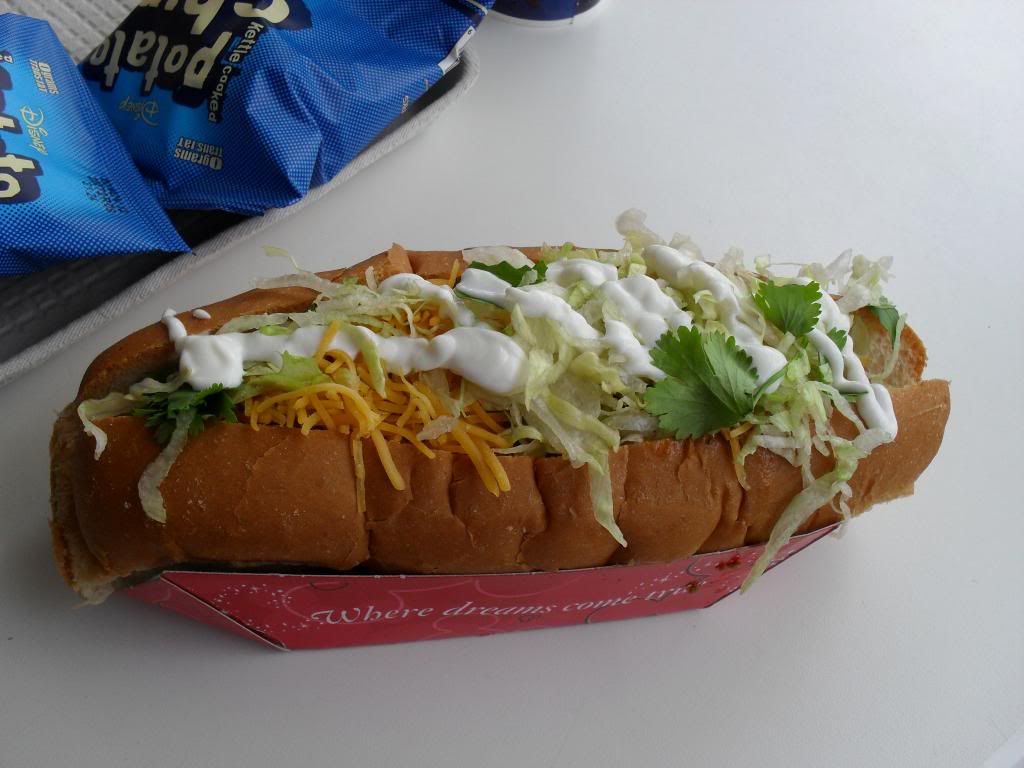 I was so stuffed after this that I shoved my crisps in my bag for later! I think Karl had to roll me over to the next ride!!
Due to a mahooooosive lunch, we didnt want anything to taxing so we decided on one of my favourites (
)
I LOVE this attraction. Since the first time I went on it back in 2000, it is one that has always stayed in my memory. I just think its so lovely and the animatronics are brilliant! My favourite scene is the 1940's scene as i LOVE the kitchen (
) and also the last scene as I would love a big house and Christmas tree like that! I could sit and watch it for hours.
I was so happy that Karl enjoyed this attraction to and spent the rest of the day singing "well there's a great big beautiful tomorrow, shining at the end of everyday"! I felt like a proud parent! (On a side note, whilst I am typing this now and he saw what I was typing about, he has burst in to the song again
)
When bid farewell (for now) to the C.O.P we went over to Monsters Inc. Laugh Floor (passing these guys on the way)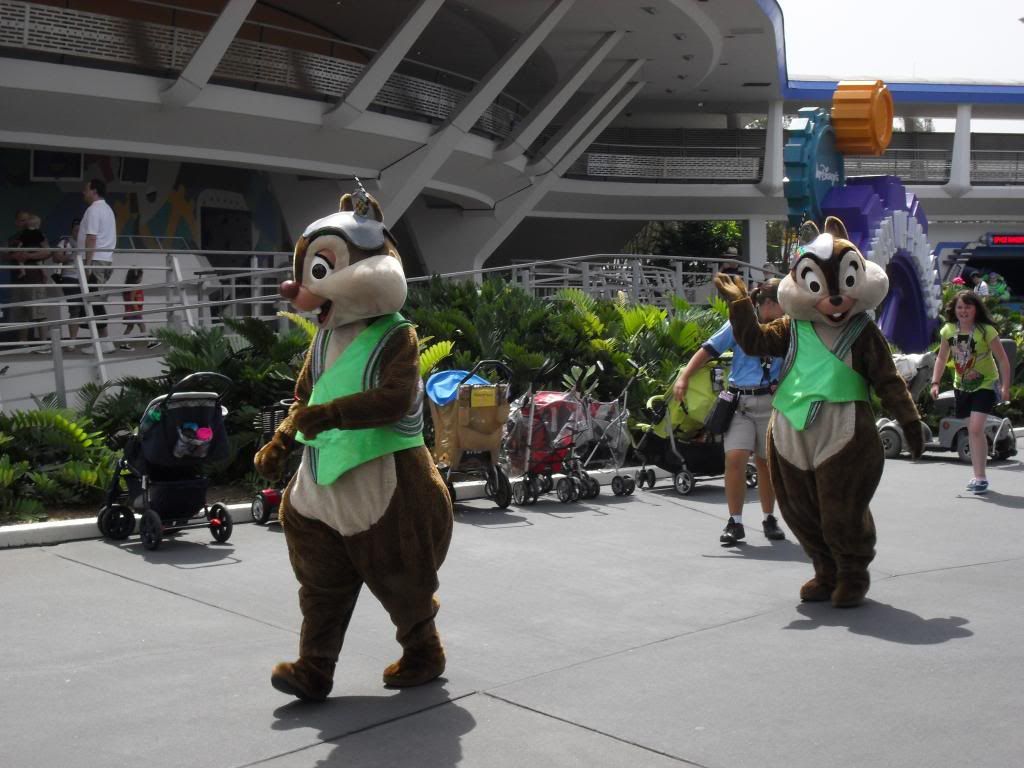 Continued...