I am heading to Disney world in 19 short days! As an arty girl (more of an art journaler and Project Lifer than a scrap booker, but they're close, right?) I've been thinking a lot about how I'm going to document this trip when we get back. I took a good look at the book I made after my last trip in 2010 for ideas of what to do and not do, and looking at it made me want to share it! So here goes...
In 2010 I was really in to making mini books. I made one for each season, for any trip we took - I even took an online class about them. So when we were getting ready for our first trip to Disney World in about 15 years, I got super excited about making my own unique mini book to memoralize our trip!
I wanted my book to be unlike anyone else's. And I didn't want to spend a lot of money on paper and stickers made by Disney. So I started buying up kid's Disney books at the thrift stores and slowly I built the backbone of my book.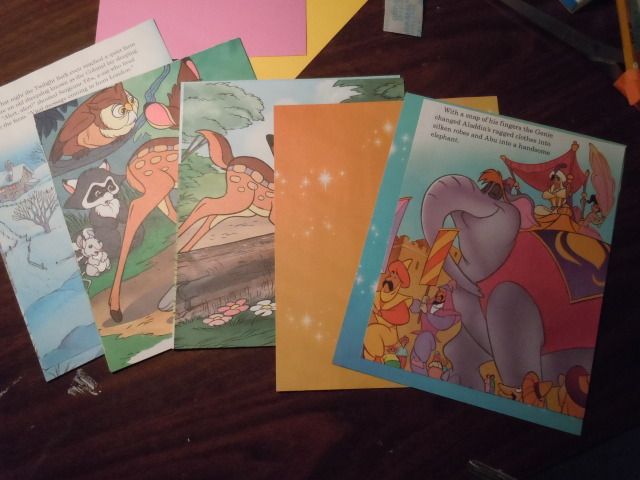 Some pages I used straight up the way they came out of the book.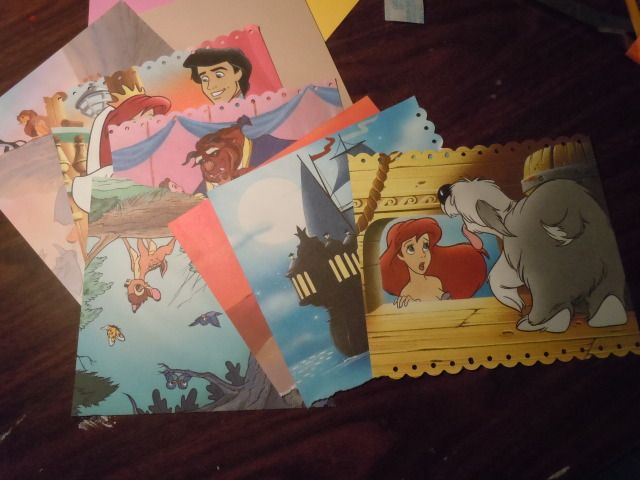 Some I altered a little bit.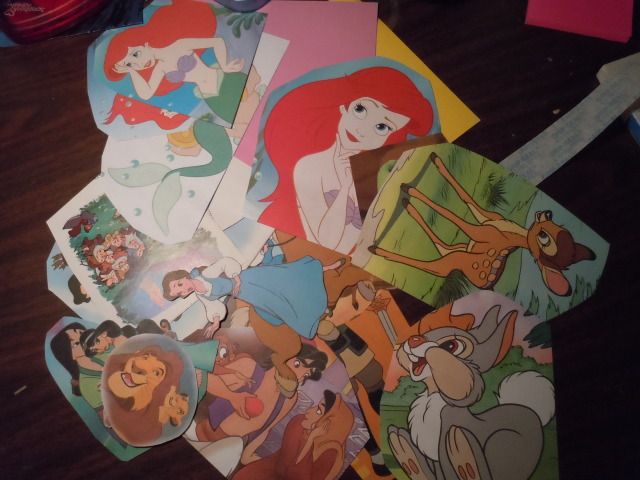 I also cut out a lot of good images from the used books.
I did buy some Disney stickers and one small package of Disney paper. I also bought an official Mickey head paper punch. I put the basics of the book together packed it, along with a pencil case full of supplies, into my suitcase as we headed out to the happiest place on earth.
I used a tray in our room to lay out all my supplies and things I picked up at the parks during the day and worked on the book a little every night.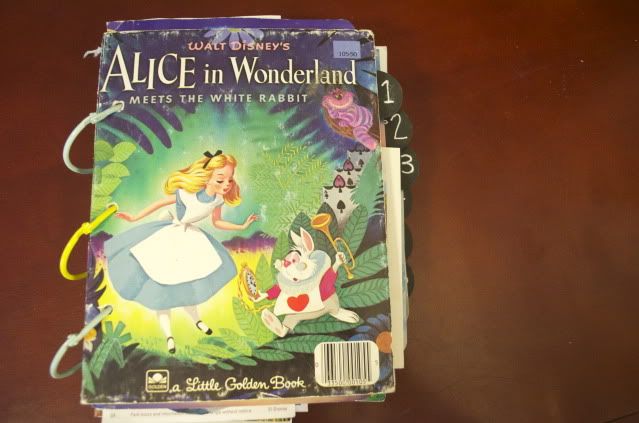 Here's my cover. It used to be the cover of a Little Golden Book, but I cut it off and punched holes in it. At the time I intended to add some stuffbtonit sonit was more than just the book cover but I never came up with any brilliant ideas so I left it just like I found it.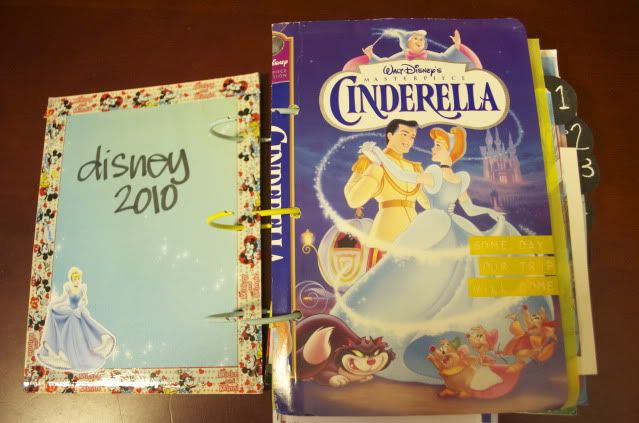 On the inside front cover, I added some Mickey/Minnie tape around the edges, a Cinderlla sticker, and wrote in Disney 2010. The first page is from the cover of a VHS I bought that had the wrong version of Cinderalla in it. It was some low budget animated version. Sad. So I just used the cover.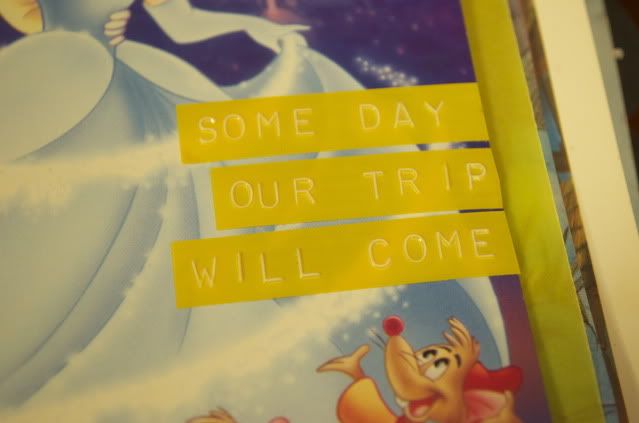 This quote is not from Cinderalla, but it seemed very appropriate as I counted down the days until we left.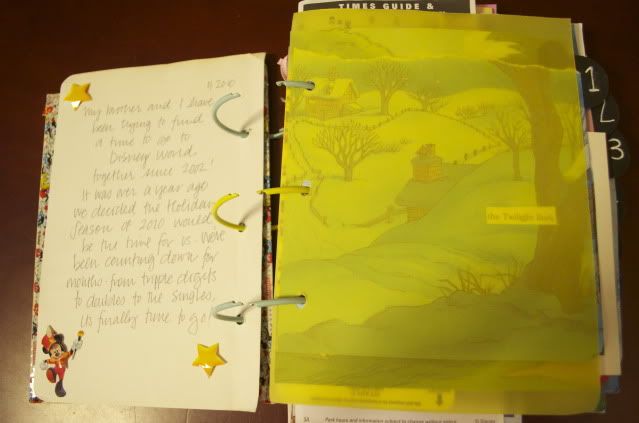 On the back of the Cinderella cover I wrote the details of how the trip came to be, and added some 3d Disney stickers from Walmart. The next page was a blank vellum page. I was digging that when I made the book.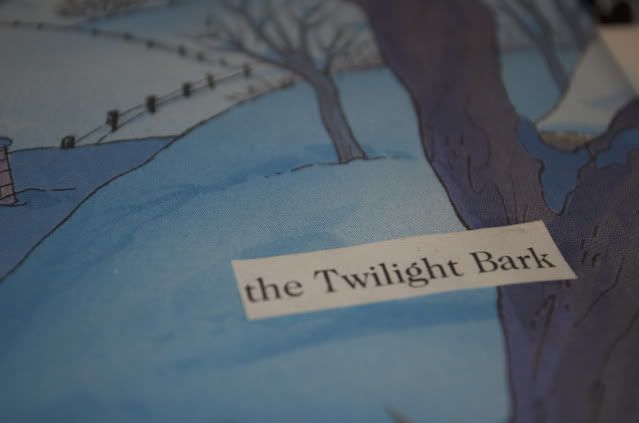 A tribute to my favorite part of 101 Dalmatians, The Twilight Bark.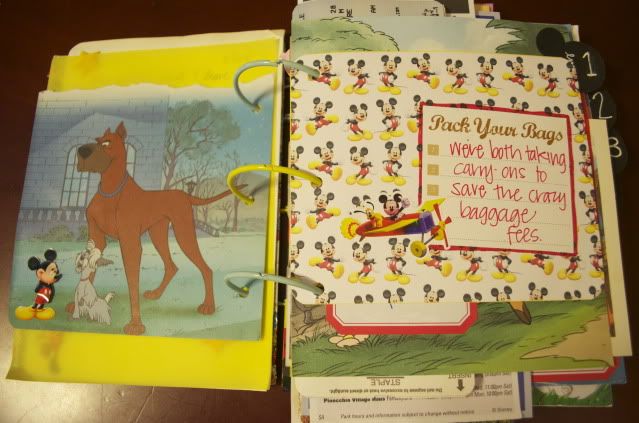 On the back of the Dalmatians page, I added another 3d Mickey. I cut down an official Disney paper to add a bit about our bags and another cheap Mickey sticker.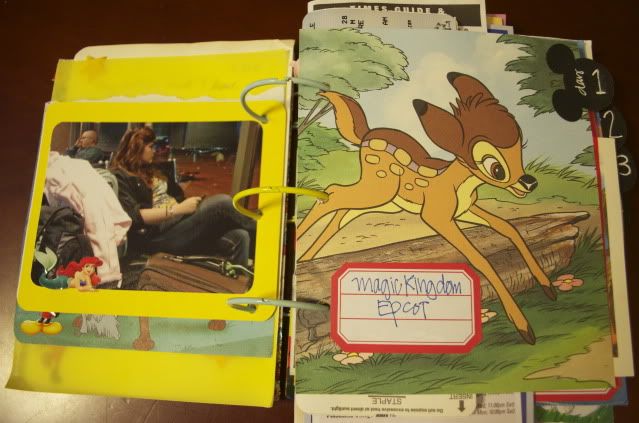 Hannah waiting at the airportwith an Ariel sticker, and then the waiting is over. It's our first day. I used the Mickey head paper punches on black cardstock and a book page to mark the division between each day. The sticker lets you know which parks we visited that day.
Next? Our first day!