Next to visit our table was Minnie, we let Ella and Jean get their books signed and have a picture with just them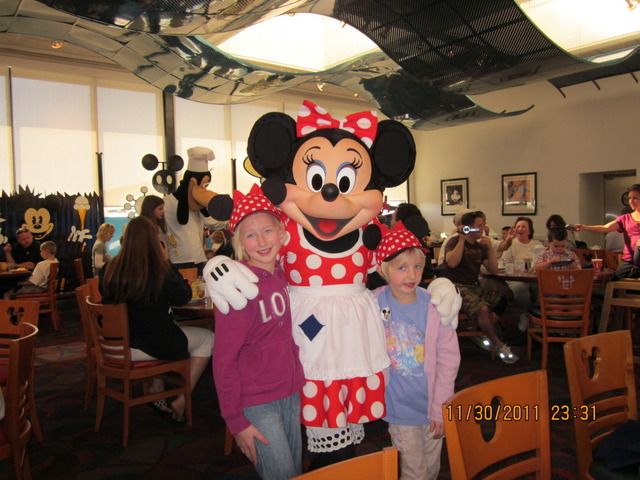 but we definitely needed a picture with Minnie and all the ladies in our hats, Minnie thought they were very cute!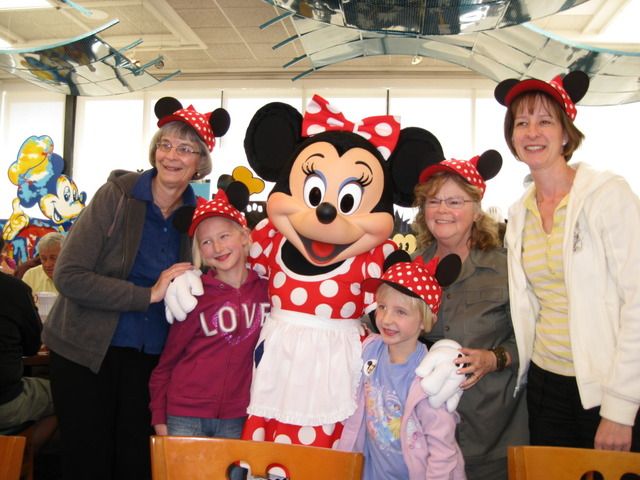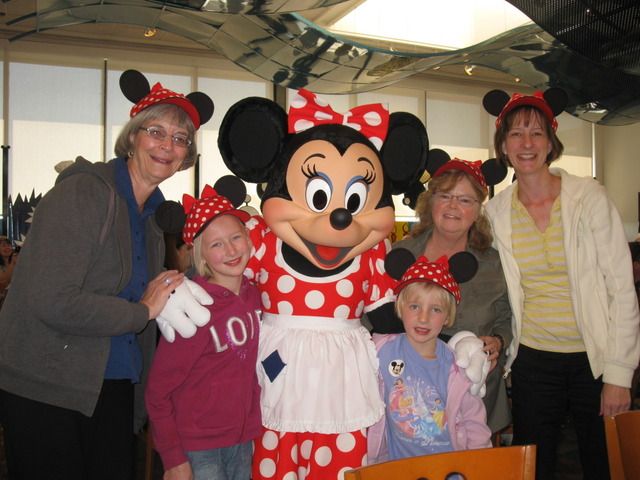 Then Goofy came along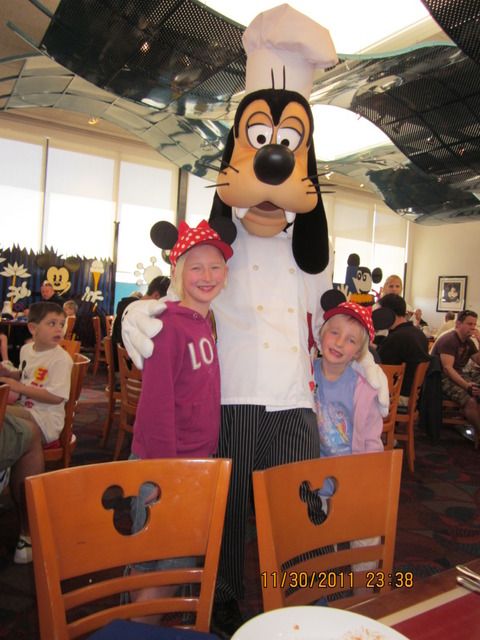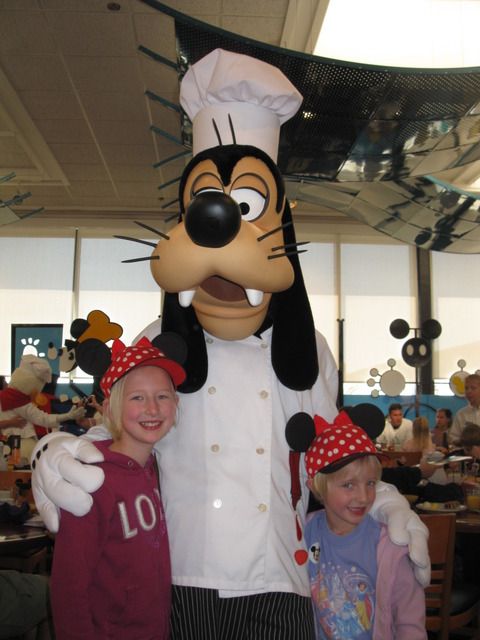 And finally Donald made his way over to flirt with Nana (he greeted her by kissing her hand)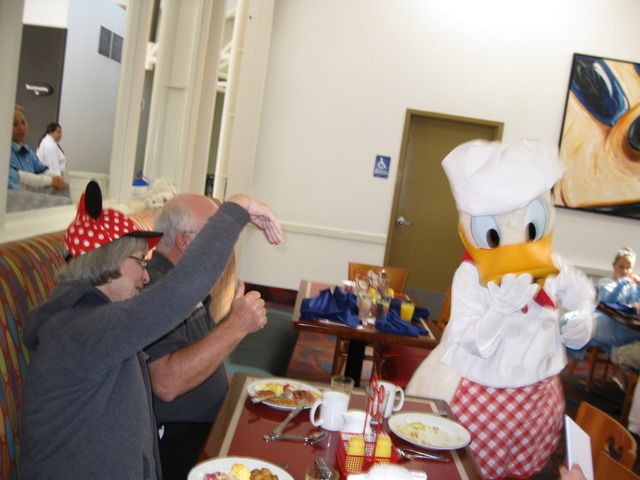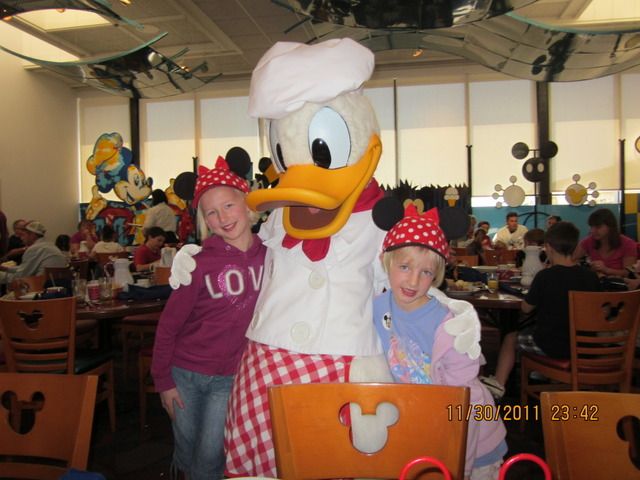 During all of this I think we each went up to the buffet at least 3 times! We finally had our fill and knew we had to get moving.
At some point Ella realized that we were not going back to CS and got upset as there had been something in the gift shop there she had planned to get before we left and that never happened. We calmed her down and assured her the gift shop here would likely have it as well, so we hit one more gift shop
Ella bought herself Perry the Platypus and Jean bought a Rapunzel playset. Nana and I realized that we still both had several snack credits left (Grammy had used all of hers) so we stopped at the Contempo café and picked up some apples, Mickey rice krispie treats and chips to use those up.
We finally made it back out to the truck and sadly drove off. It was harder for the girls because they knew it would be at least a couple of years before they were back – I knew I was coming back the next day! We dropped Nana and Gramps off at the airport where they were picking up a rental car and then continued on towards Port Canaveral.
Next time...the Dream!