Hi All! My Dis-sis, T, and I just returned from an insanely fun and food filled trip to the world. We spent 13 nights at the POR (1 more than planned due to that crazy Sandy person) and loved every minute of it!
Yep, the amazing expandable stomach is mine...I have no clue how we ate all that we did, but oh-boy was it deeeelicious. I welcome you to join me as I happily reminisce over all those calories, and think fondly of the laps completed around EPCOT to nullify them.
We've been traveling to our happy place since 2009. This was our 5th trip since then, and I think each one has been better than the last. I'm the crazy disney planner, T is just along for the ride, and that's the way she likes it. She's not so pleased when I take pics at restaurants, but she knows it's for the greater good of the DIS. (i.e. deal with it
)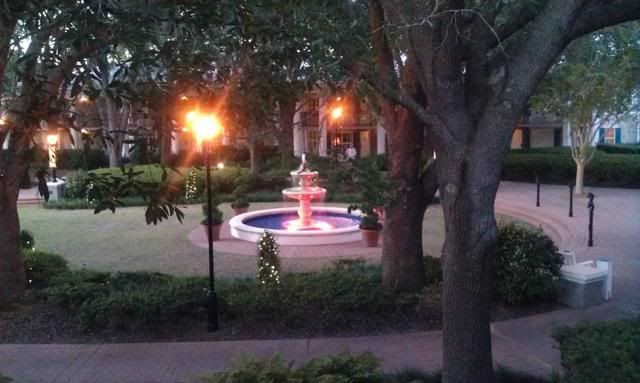 Look at that view!!
Here are the places we dined:
Sassagoula Floatworks and Food Factory
Kona Cafe
Boatwright's
Food and Wine 1
Raglan Road
O'hana Breakfast
Cosmic Ray's
La Cantina de San Angel
Sassagoula Floatworks and Food Factory
Universal Snacks
Jimmy Buffett's Margaritaville
House of Blues
3D Dessert Discovery
Yak and Yeti
Flying Fish
Le Cellier
Starring Rolls
Ohana
Columbia Harbor House
Wolfgang Puck Express
Food and Wine 2
50's Prime Time Cafe
................
Thanks for Joining In!!