The Hundred Day mark. . .one that truly only a Disney Planner can be so excited about. Even more exciting. . .the knowledge that a "Double Digit Dance" is on its way.
What am I excited about? Other than a Disney trip, that is.
A Disney trip for the Princess Half Marathon in February.
Yeah. I have 100 days to go. And unlike years previous where I start the pre trip report almost a year in advance, I've got a whole lotta stuff to pack into 100 days.
This trip, however, will be much different than others I have had. Lots of firsts:
1. First trip to run a Disney race.
2. First time I've ever run with gear like a tutu. (And yes, there will be a tutu!)
3. First trip that includes overnight stays with a fellow Diser.
4. First time on a plane
5. First time I'll do 2 races back to back
6. First stay in a DVC resort.
Yeah, there are probably more firsts. But let's leave it there for now.
Anywho, my name is Amanda, and I am a former special education teacher-turned district office hag. I work in the special education department as an educational consultant to classrooms with kids who are autistic or have another low incidence disability (think your most disabled kids. . .that's me). My job entails modifying curriculum standards for the kids and dealing with IEP meetings, working with the most awesome parents one will ever meet, and dealing with your friendly everyday bureaucracy that plagues any government position. I love my job. I get to reach the needs of a lot of children and work with some of the best teachers and principals in the United States. I am also a current graduate student at Walden University in the Doctoral program for Educational Administration.
I have three kids, ages 13, 11, and 10 (yes, all Disney adults) and have been married for almost 17 years. Although my husband is not the Disney fanatic I am, he is coming around. My children, however, are the biggest Disney fans there are.
And just to put a face with the name: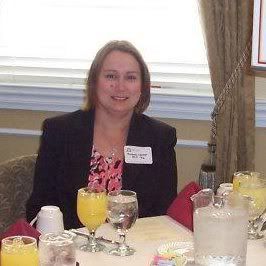 This trip begins with me by my lonesome and ends with five nights at Boardwalk Villas with my DisBuddy and fellow Babnana Tinkerbellarella (aka Nikki). Throughout the trip report, I'm going to be referencing my transformation from size 18 to a size 8 and how a person with plantar fascitis is now able to run a half marathon.
But, for housekeeping: a few trip details:
Trip Dates:
February 17, 2012-February 26, 2012
Leg One: Pop Century (2/17-18)--solo
Leg Two: Coronado Springs Resort (2/18-2/21)--solo
Leg Three: Boardwalk Villas (2/21-2/26)--Tink arrives!
Oh, and just so you all know. . .I'm askeered of clowns. But we'll get to that later.
Coming up. . .Do I or Don't I? Double Digit Dancing to Shame my Children. . .
TABLE OF CONTENTS
Introduction: 100 Days of Tiaras and Tutus
Do I or Don't I? Double Digit Dancing to Shame my Children
Myrtle Beach MiniMarathon
First Foray into the Dark Side
Everything Leads to Shopping
You're Doing What?!?
We Interrupt this Regularly Scheduled Update. . .
Baby It's Cold Outside!
Packing Already and Training?
Modeling 101
Holy Running Week, Batman!
Walking Right Down the Middle of. . .
Drinking Around the World and Ice Baths
20 days. . .
Two Weeks
One Week From Today
I'm Leavin' on a Jet Plane!