cont...sorry I accidently posted that have to start new post...
moving on
DS really suprised me this trip,, very adventurous in his eating..he ordered the tuna.. he said he enjoyed this however it was a little peppery for him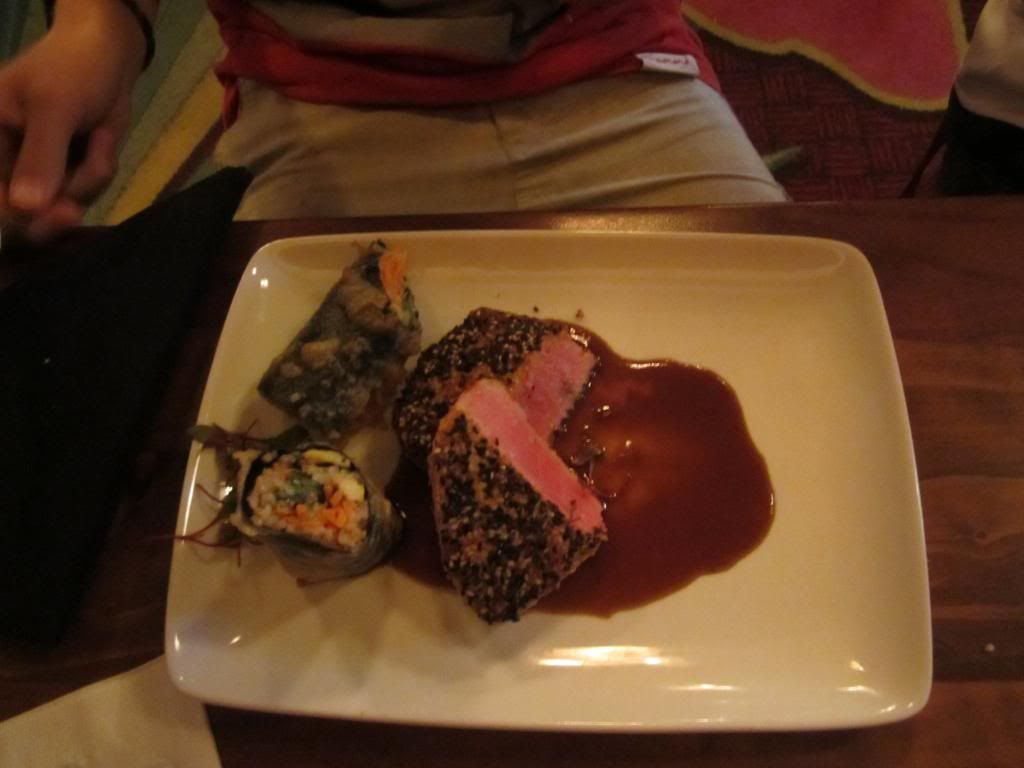 DH and I both ordered the striploin..I had read alot about this and was excited however..it wasn't the best cut of meat so we were a little disappointed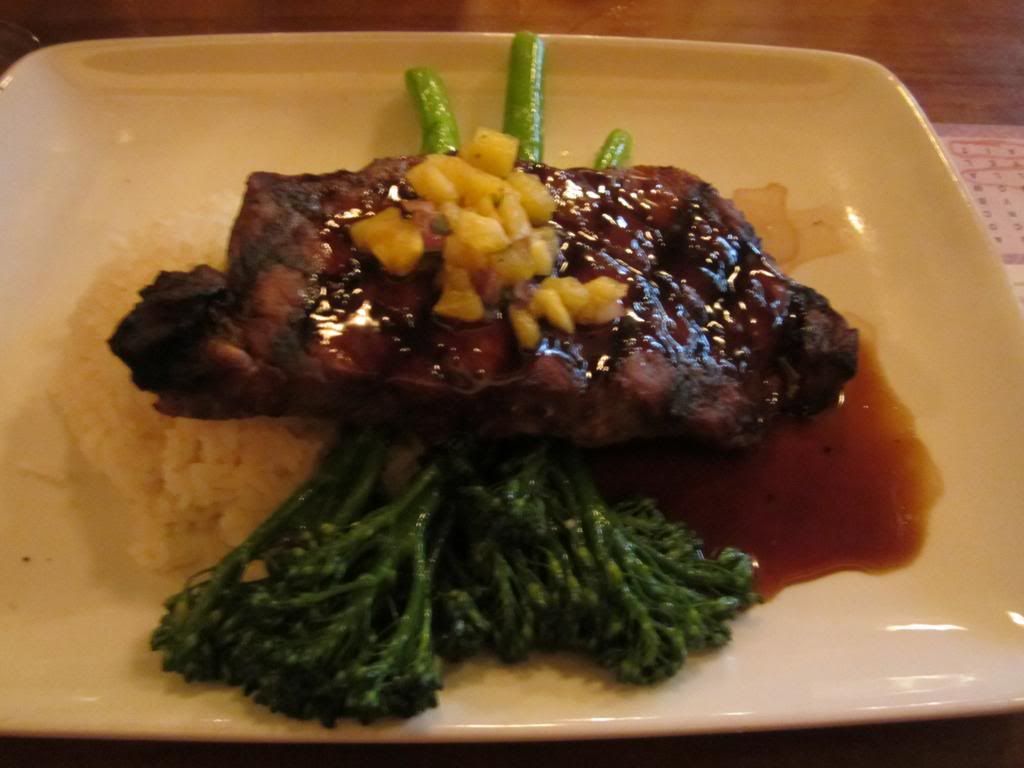 Dessert however was fabulous..I told DD I would order her the Kona cone I had read about as her dessert was the kids fruit salad..very fun presentation..instead of the cone they put a waffle bowl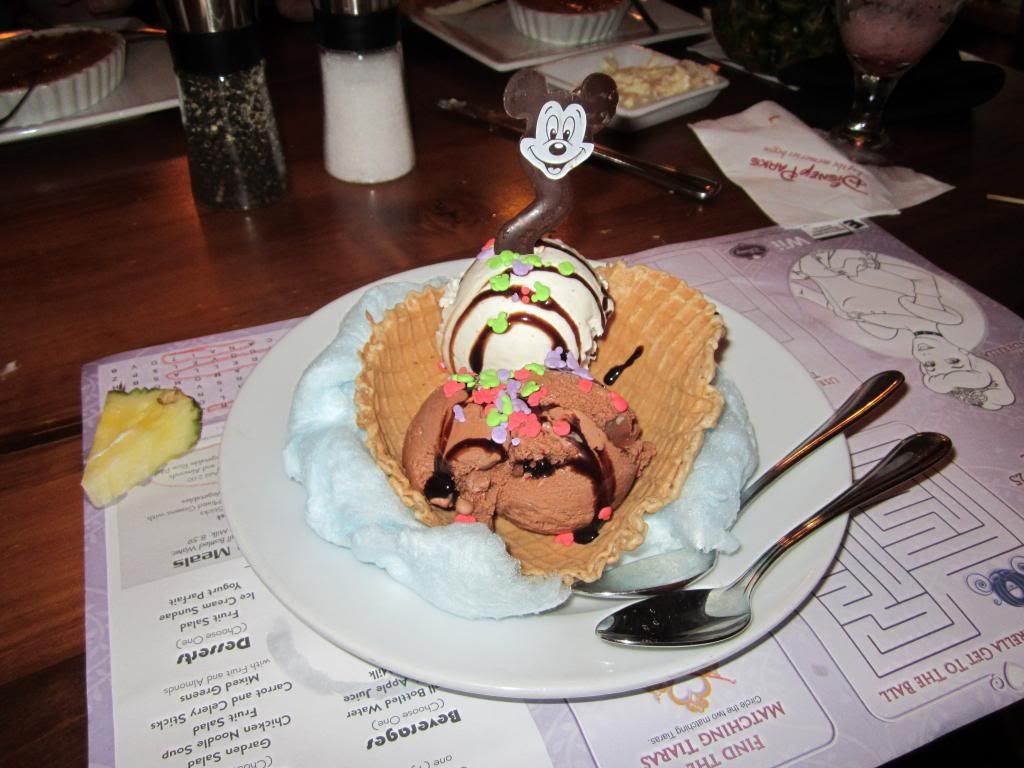 DH and DS both ordered there favourite banana creme brule..yummy!!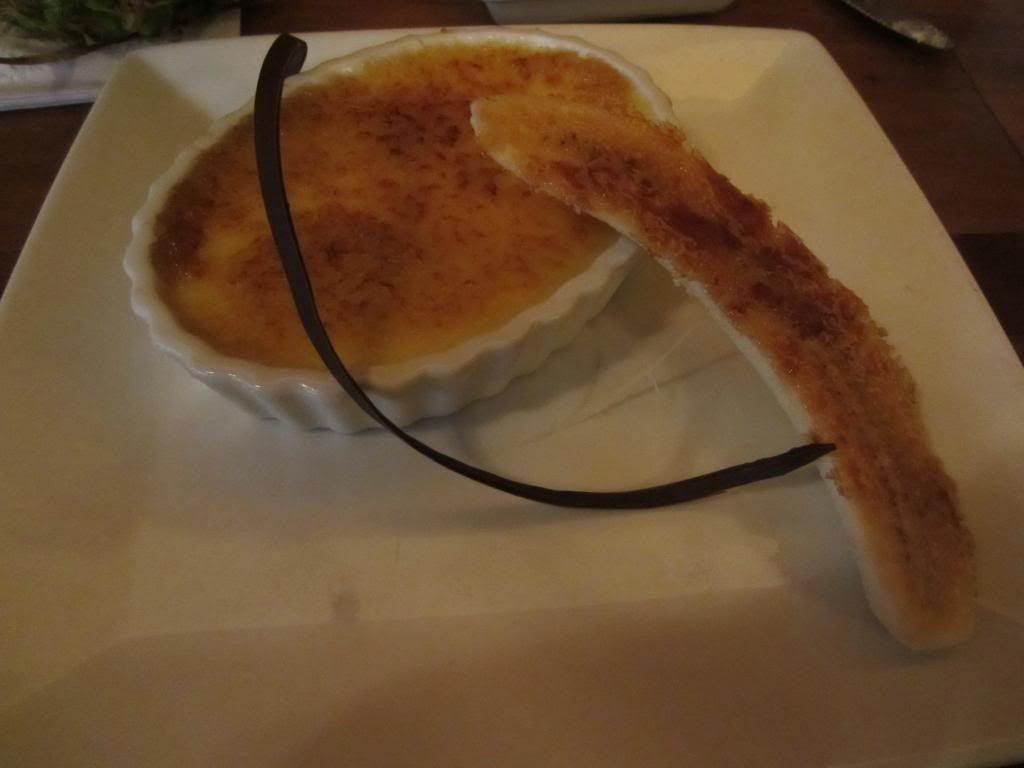 DD having fun with the umbrellas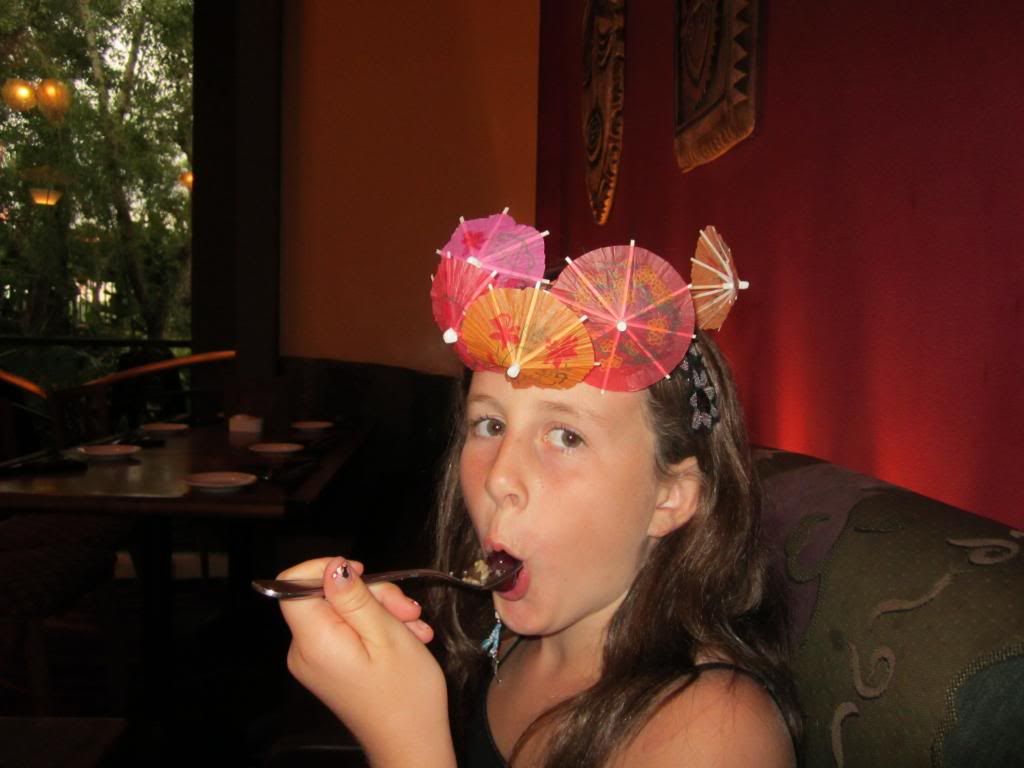 Overall nice meal at Kona..I would eat here again..not sure if I would order the steak but just to come back for that yummy bread would be worth it.
After diner we did something that I know has a lot of contreversy here on the DIS..we pool hoped
..sorry I have to be honest..DD was dying to try there slide so I had put her bathing suit in my bag so that she could change into...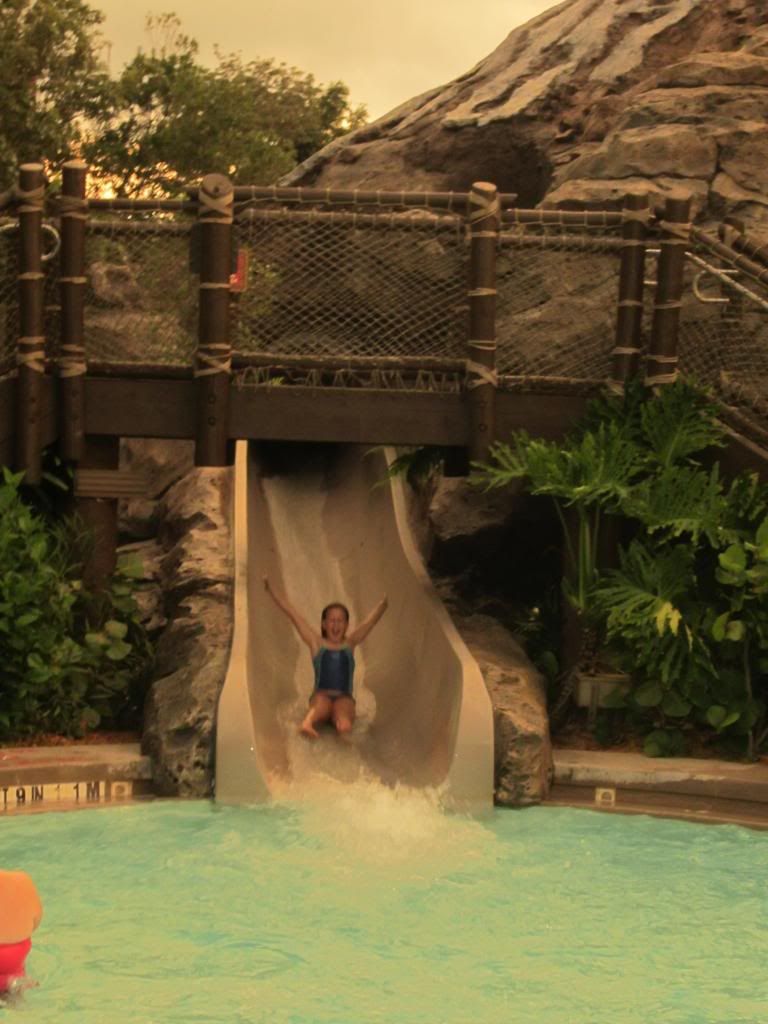 We found some nice loungers on the beach while DD swam and put our toes in sand..beautiful sunset with Magic Kingdom in the background..I really cant wait to stay here ..when DD was done we were snuggled up on the chair the wonderful CMs came over and asked the kids to have some smores..they loved this..we never made it at our resort to do this until last night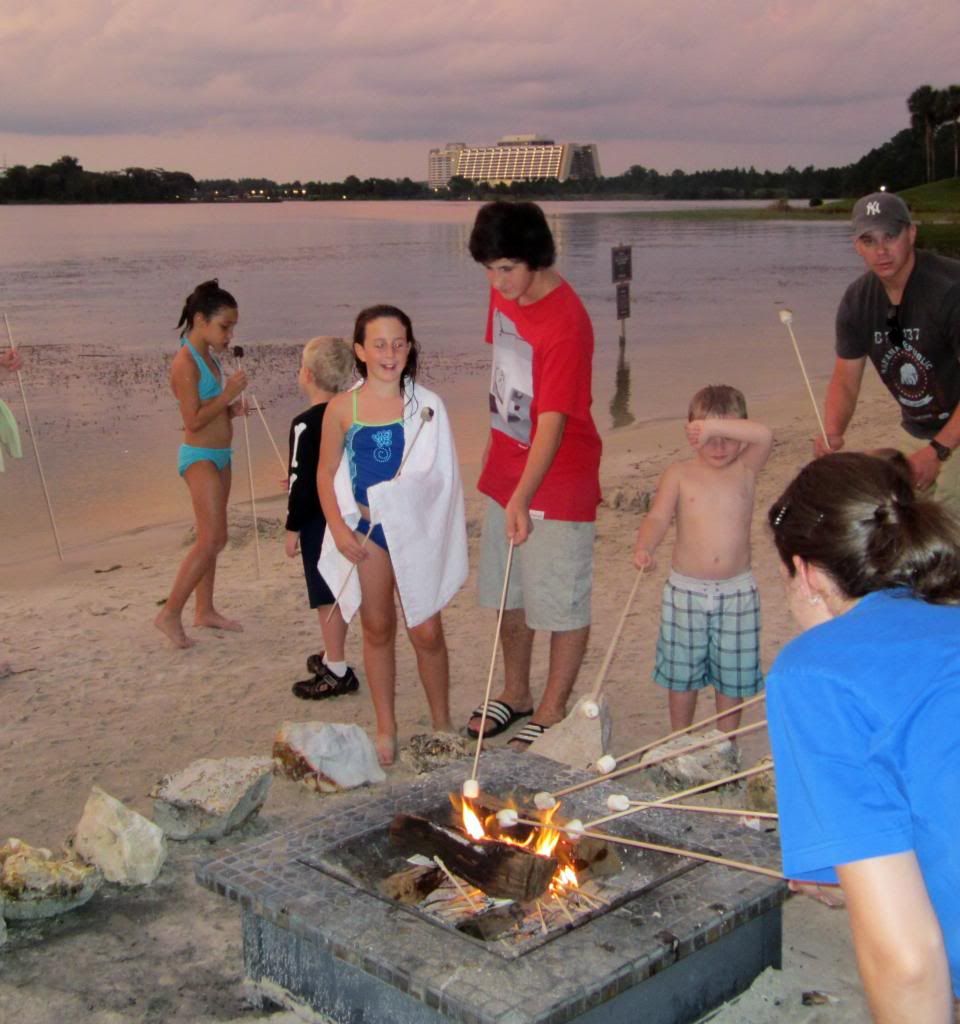 By this time it was late however I still hadnt taken DS shopping yet at the outlet mall so we headed over there as it was open until 11..We were here for a couple hours and DS found all kinds of fun tshirts and pants that we dont have in Canada so he was very happy...Ah successful non park day both kids smiling..
doesnt get any better than that..
up next day 5 and Animal Kingdom