Day 9 – Typhoon Lagoon – 50's Prime Time Café
We had previously arranged to visit Typhoon Lagoon with Martin's family, meeting up outside the rooms at 8:30 and since we had plenty of time to spare, Sue and I drove to 'Goods To Go' to get some coffee, blueberry muffins and a cherry Danish. We returned back to our room, ate our breakfasts and then all met outside. Five minutes later we were in the parking lot of Typhoon Lagoon and after passing through the turnstiles, we had a group photograph taken.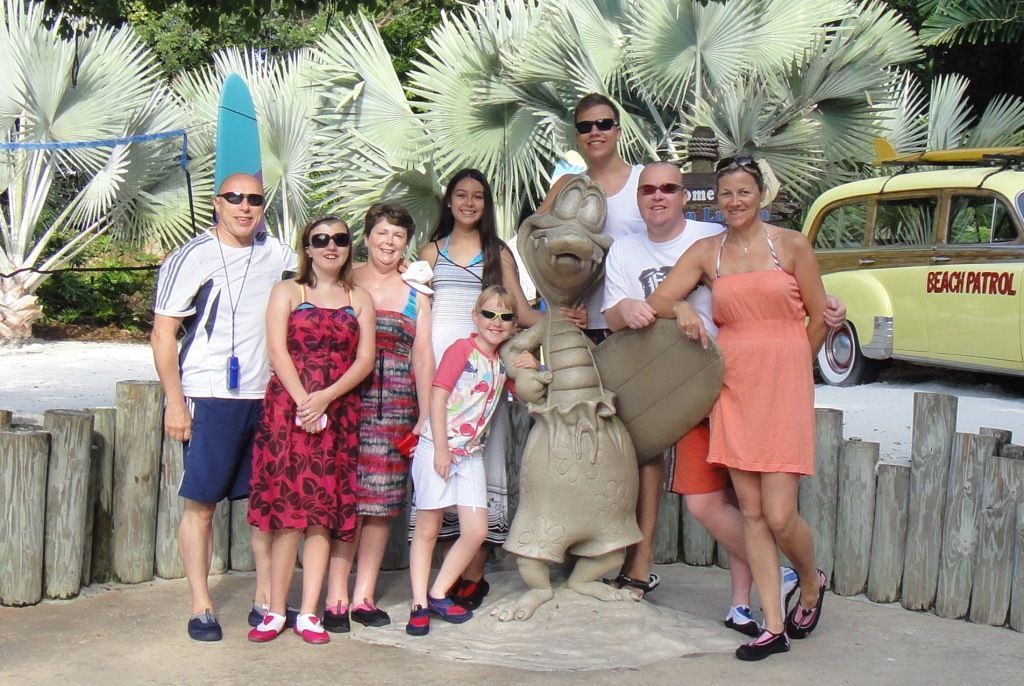 It was still only 8:50 as we joined the waiting queue on the bridge. Rope drop commenced and we made our way to our usual location near to the shoreline and swiftly arranged our sunbeds. We then made a beeline to Crush n Gusher and quickly rode all three tubes. It was noticeable that the three man tubes were no longer available, which was a shame since its nice to ride as a family, however this did not spoil the enjoyment. Next up was Storm Slides, quickly followed by Humunga Kowabunga and then onto Gang Plank Falls.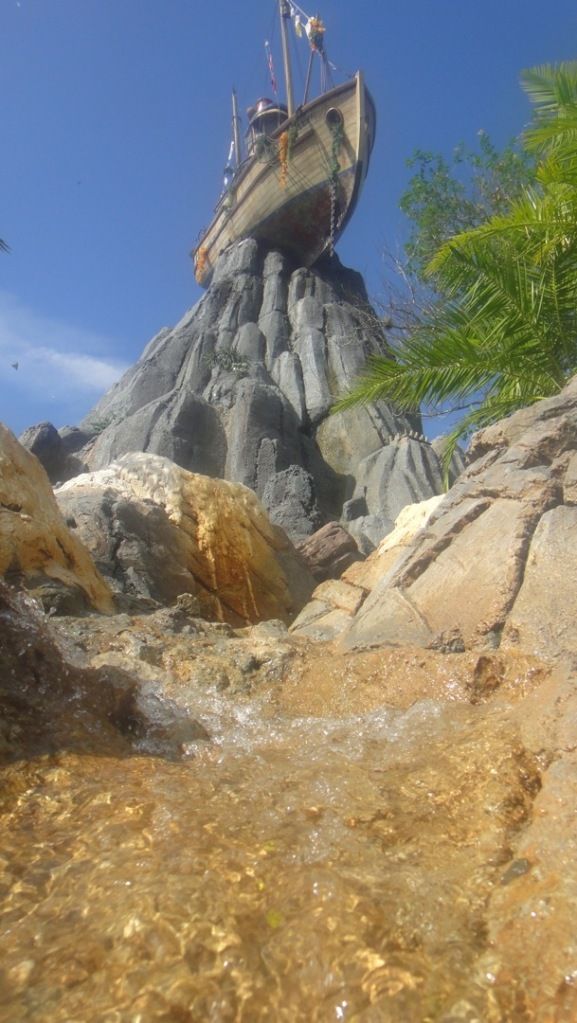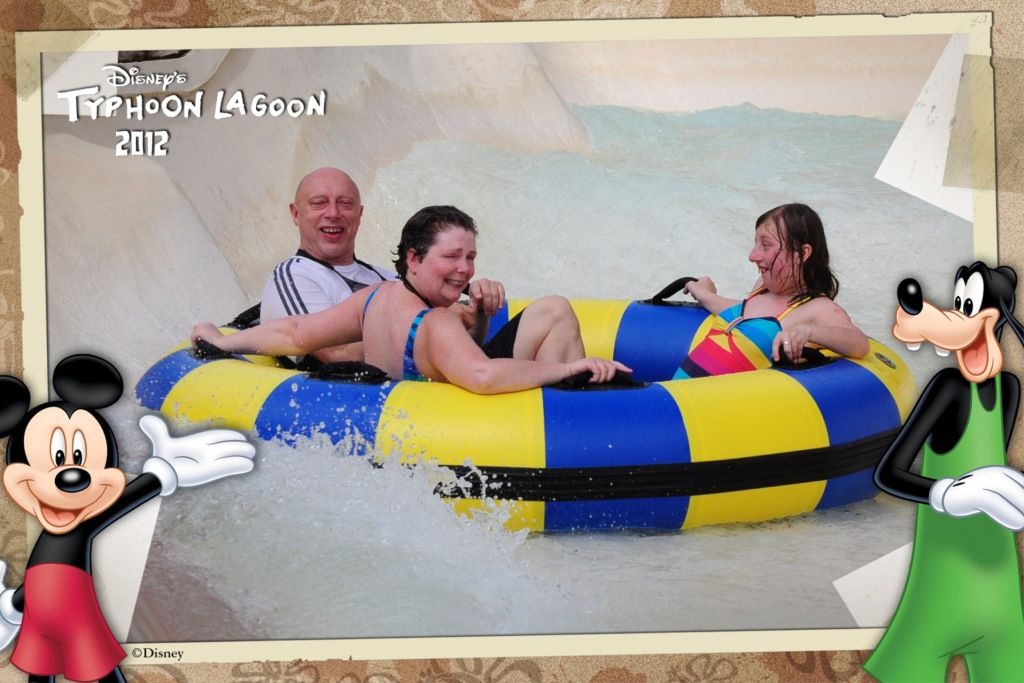 On exiting the ride, we decided to grab a tube and ride on Castaway Creek back to our loungers.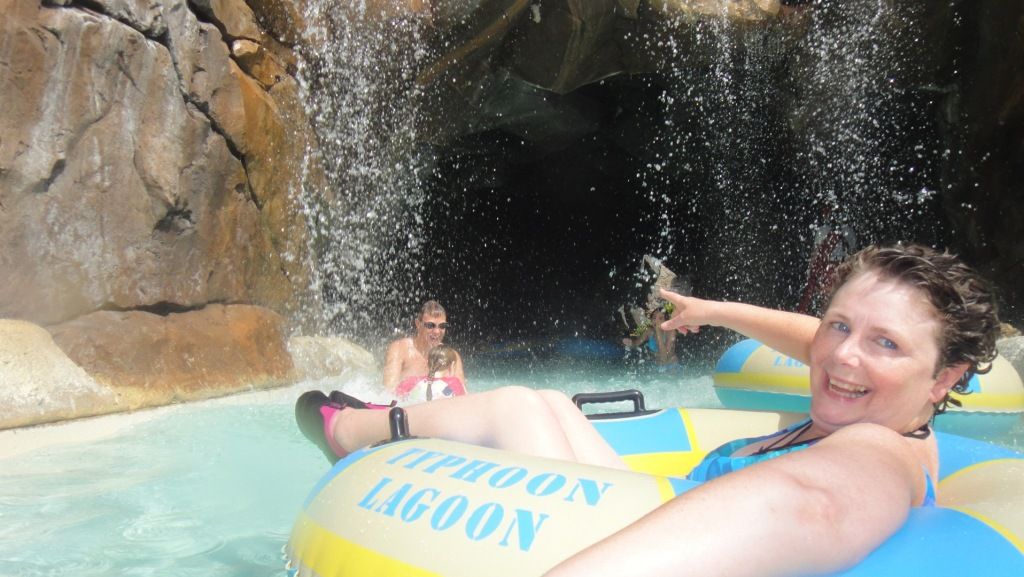 We chilled for a while and shortly after 11:00, we made our way to Leaning Palms for some lunch.
Nigel: Chilli Dog with Fries – Fruit Cup – Sprite.
Sue: Hot Dog with Fries – Fruit Cup – Orange Juice.
Emma: Hot Dog with Fries – Cheesecake – Diet Coke.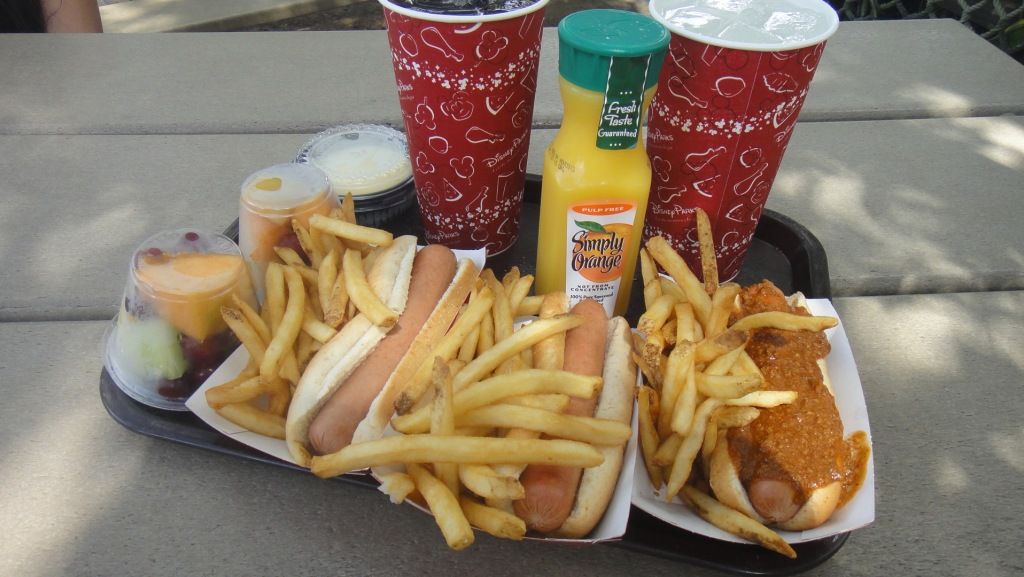 We sat in the nearby dining area and were soon joined by a very friendly squirrel, who was more than happy to share some of our fries.
After lunch, we returned back to the loungers for a rest, after grabbing a few photos with Stitch.
We then made our way into the surf pool to battle against the wave machine. It is amazing how tiring this can be, swimming towards the front and then riding the wave back.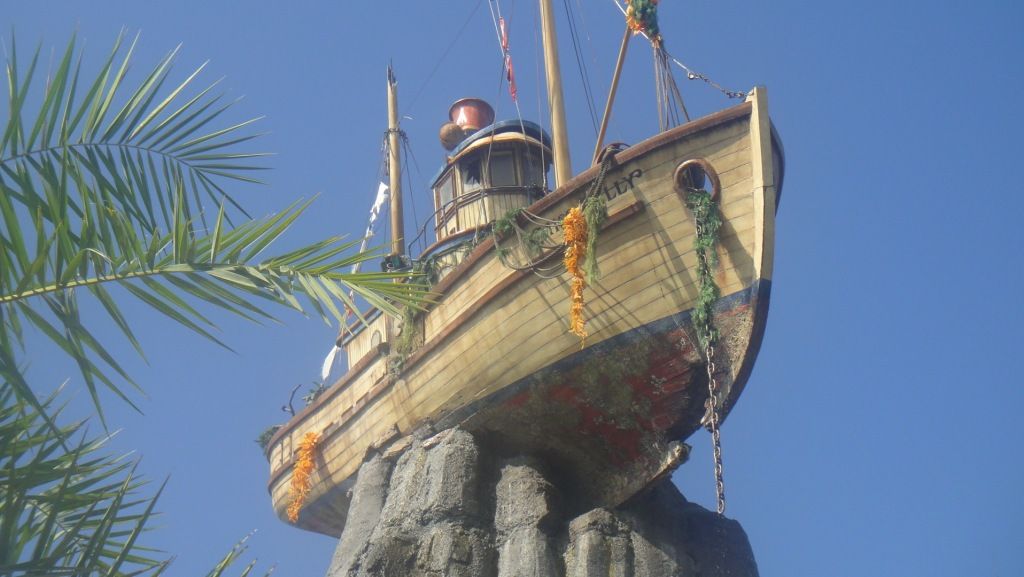 It was then time for a few laps of Castaway Creek, where it was quite easy to snooze before being shocked awake by the ice-cold waterfall!
Returning back to the loungers, I had a nap whilst the others returned to the wave pool, however the approaching dark clouds was a signal for the pool to be cleared just in time before the heavy rainfall. At that, we decided to call it a day and slowly drifted out of the park, making our way back to OKW.
Continued in next post……