Day 2:
Sunday October 21st
Finally it was here, our first day in the parks! Originally, we were supposed to fly in this morning, so even though we had not made it to a park the night before like we had planned, at least what was supposed to be our travel day was now our first full day. It started out very early, as our alarms were set for 7 am so DH and I could get dressed and pack up all of our toiletries and dirty clothes from the night before. I got DS up at 7:15 to start getting him ready while DH started bringing the suitcases down to the car so we could get ready to check out. We would be homeless that day, since we were checking out of Wyndham Cypress Palms and couldn't check in at Wyndham Bonnet Creek until after 4 pm!
We were checked out and in the car at 7:45 am. First stop, breakfast! Luckily there is one of these right behind the resort, so we stopped for food and some milk for DS.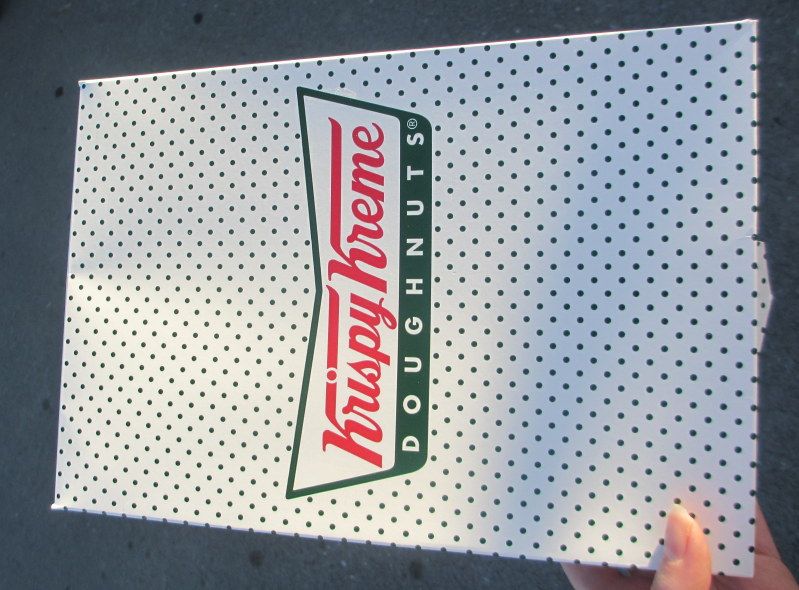 Unfortunately, since I was trying to make sure DS ate well in the backseat without making a huge mess, I forgot to take a picture of the doughnuts before we started eating them! Haha But we got 4 regular glazed, one chocolate covered with sprinkles and one sugar doughnut, and they were every bit as delicious as I remembered.
Second stop, TTC! We were heading to Magic Kingdom that day, and hoping to make it in time for rope drop. So far, we were actually a little ahead of schedule which is nothing short of a miracle when traveling with a toddler. We parked and started following the signs to the monorail station!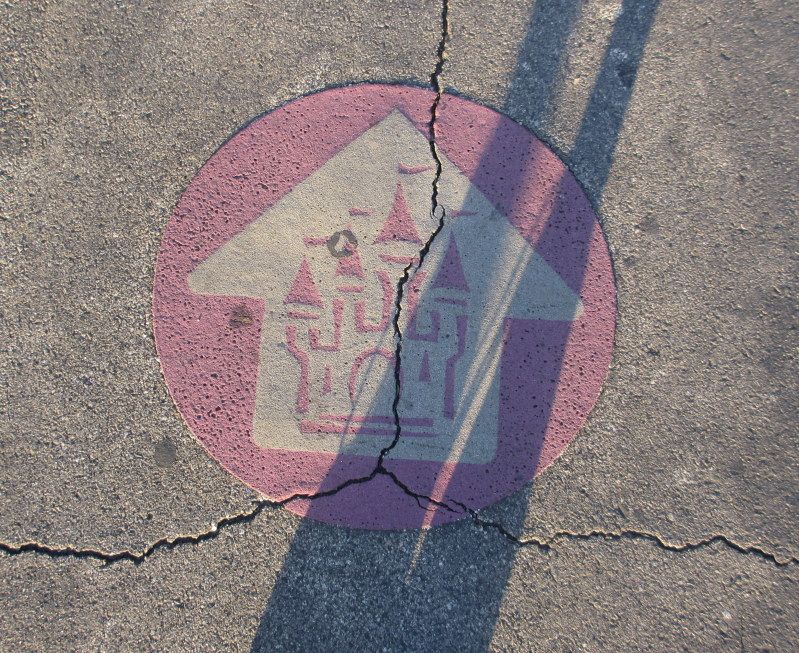 We got right onto the Express Monorail and we were on our way to MK!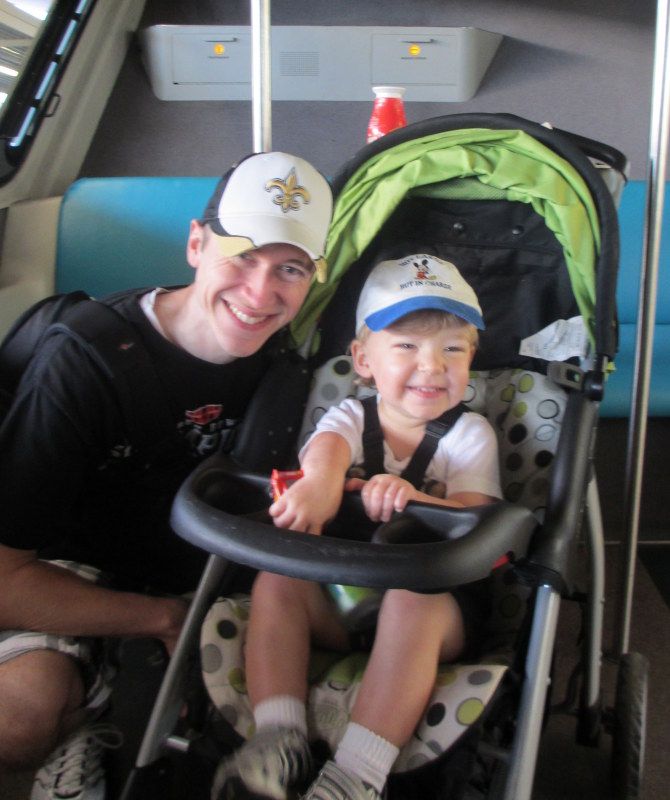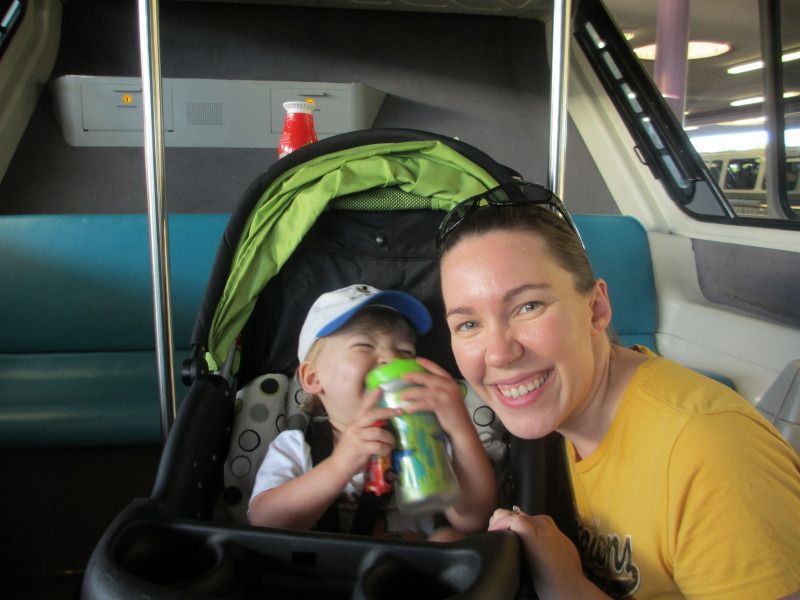 DS, quit being silly!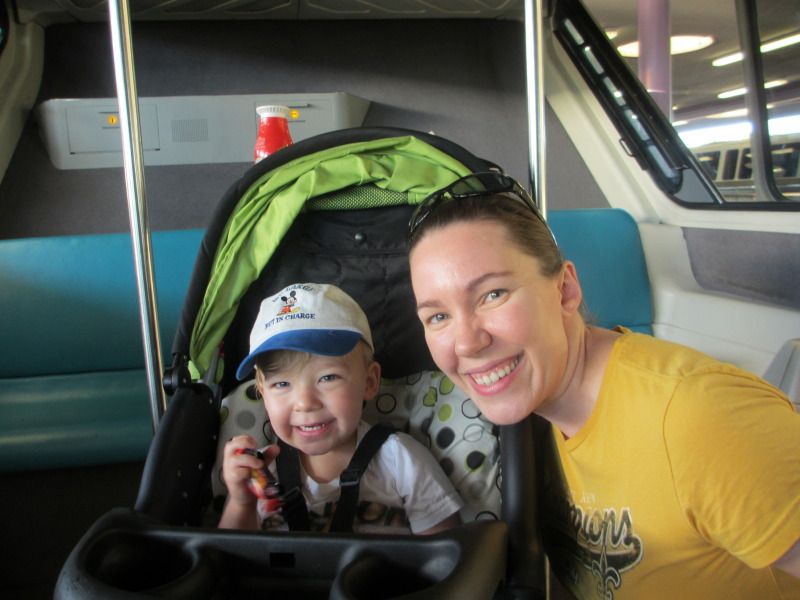 Much better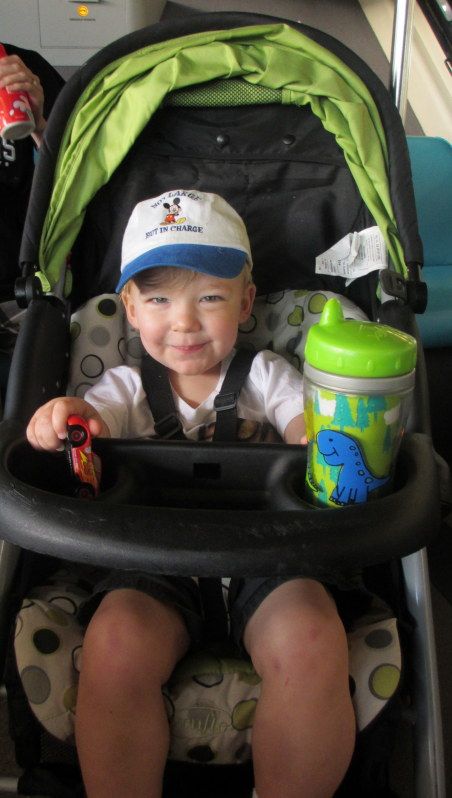 As we zipped around, I just took in all of the views I had missed for a little less than a year. I couldn't believe we were really here!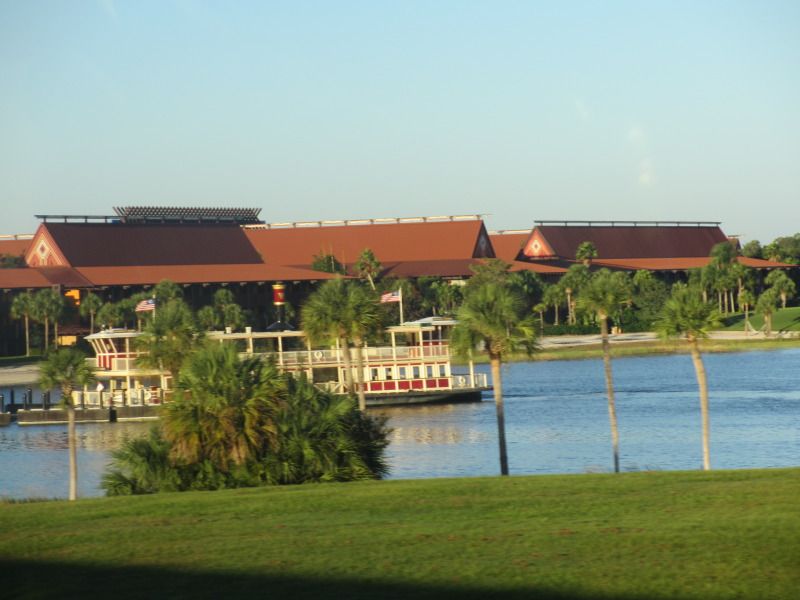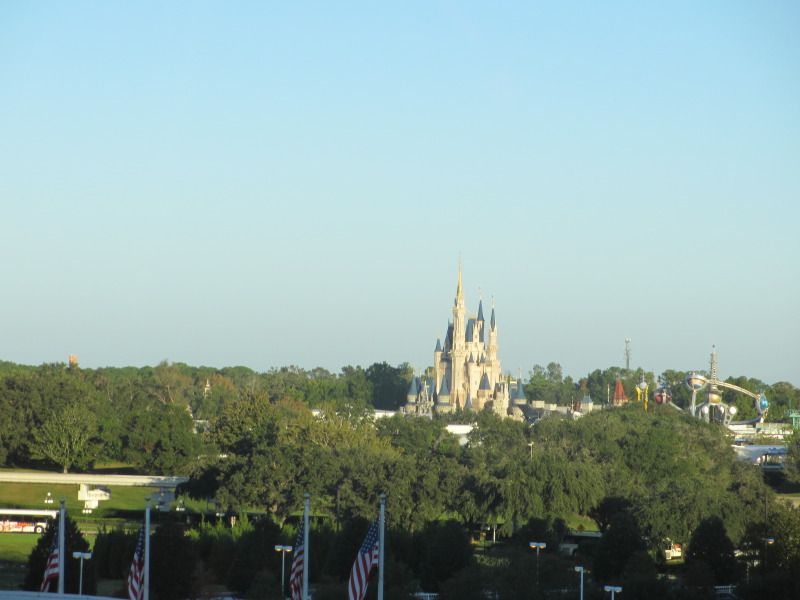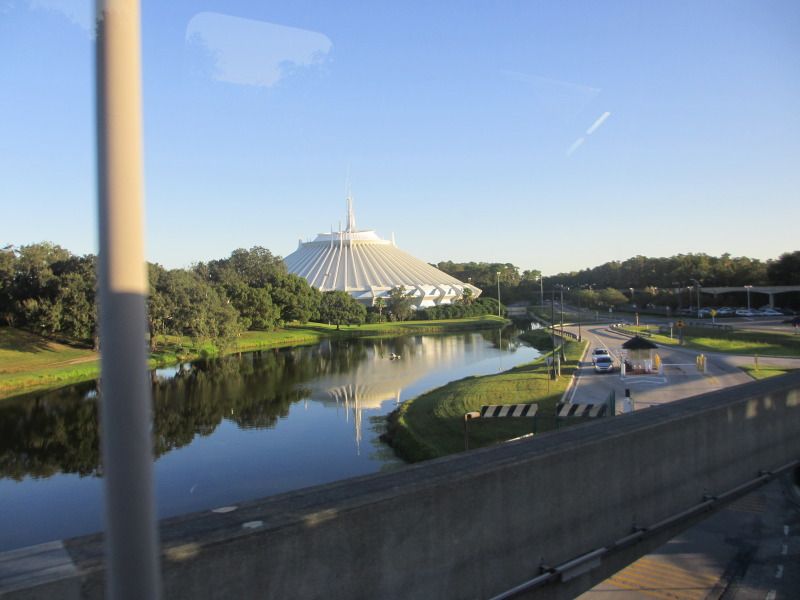 In no time, we were being let off at the Magic Kingdom and I was practically bouncing as we headed down the ramp towards the gates! I took this picture, although I was a little disappointed we were not going to the event and this was another little reminder of that.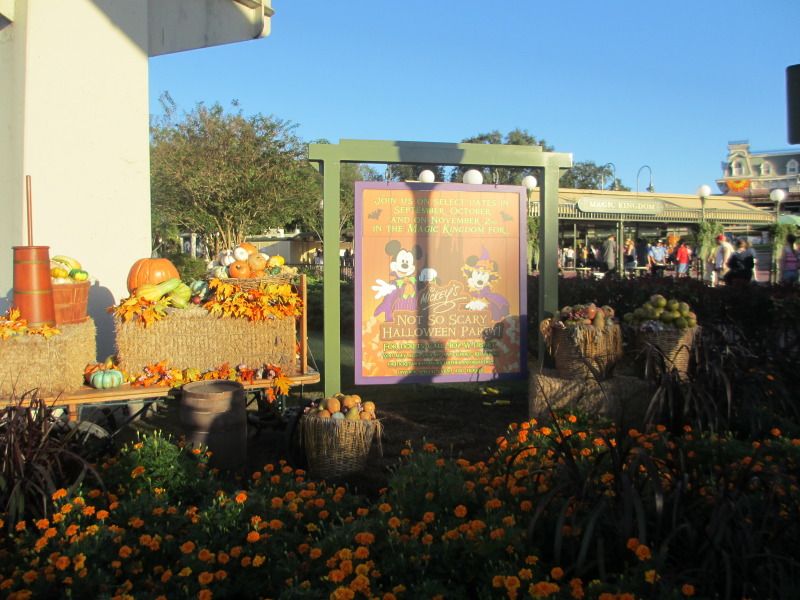 We had a little while to wait before the park would open, so we took the opportunity to take some pictures. This year, DS has been obsessed with pumpkins so that's where we went first.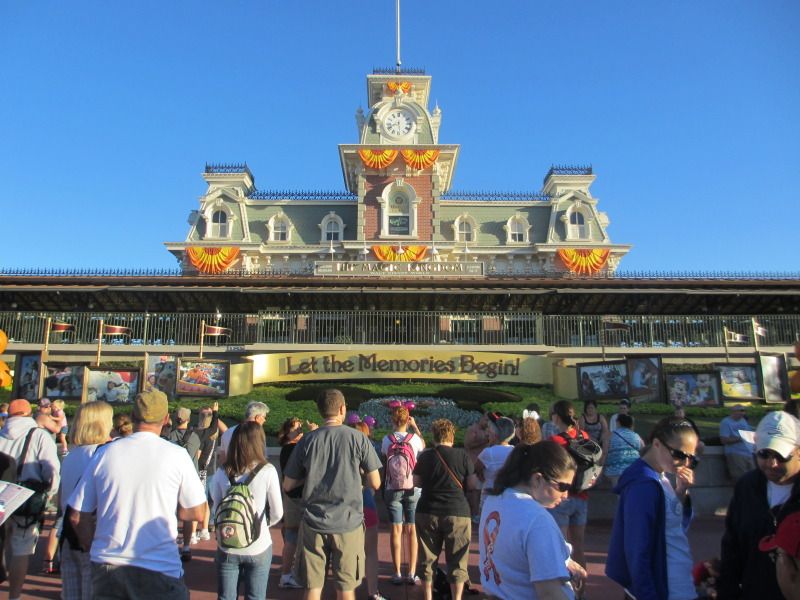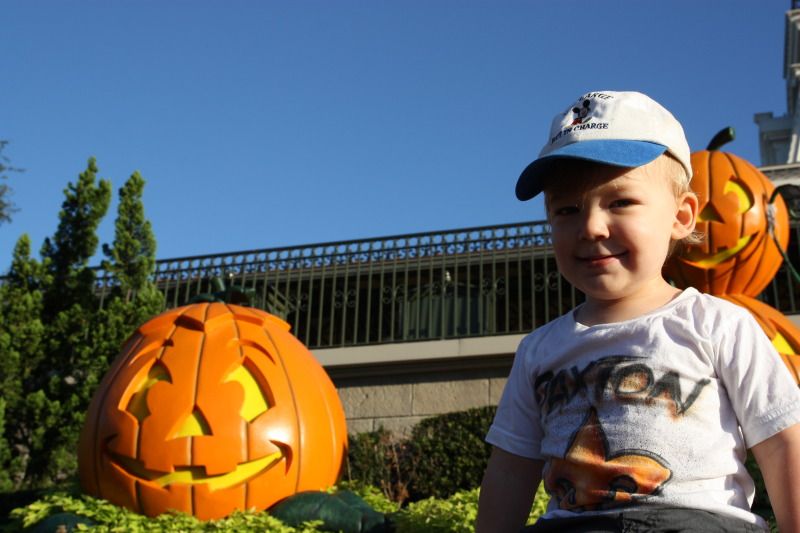 Someone got a little tired of waiting and needed some entertainment while we were waiting...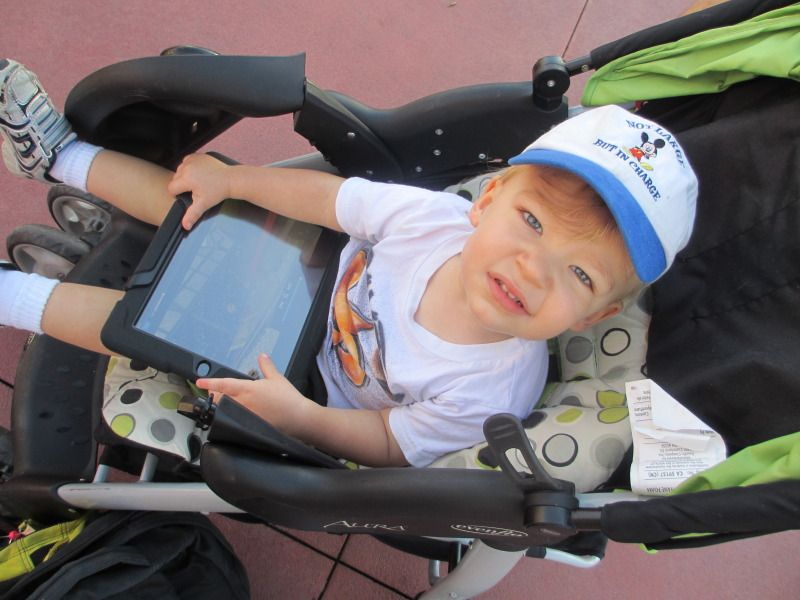 Lucky for him I had packed it in my backpack that day because I didn't want to leave it in the car all day. Not lucky for me, as between carrying all of the crap we needed for DS plus the iPad and my Nook, that backpack was HEAVY!
Another distraction...the switching hats with Daddy game!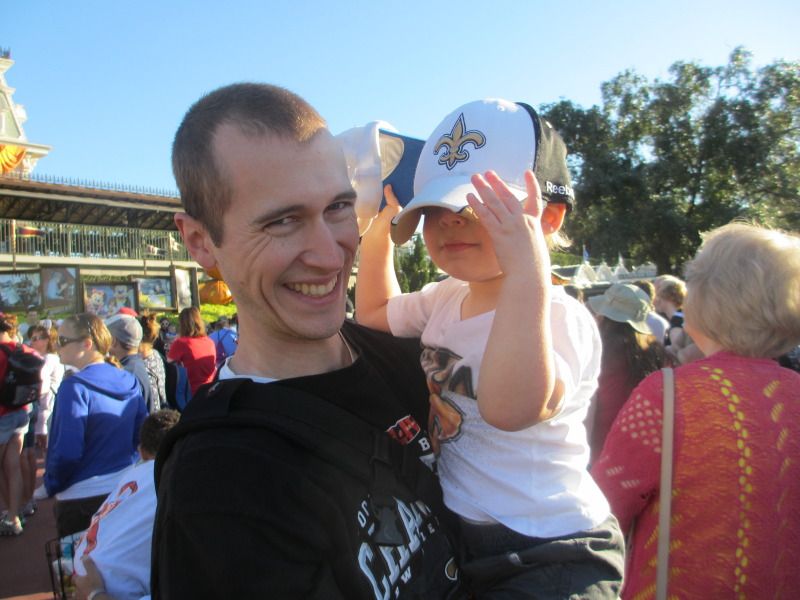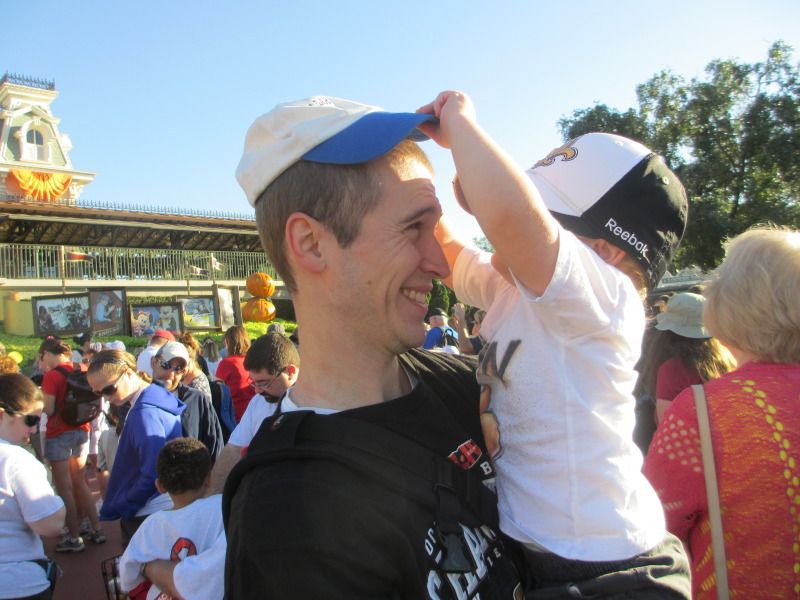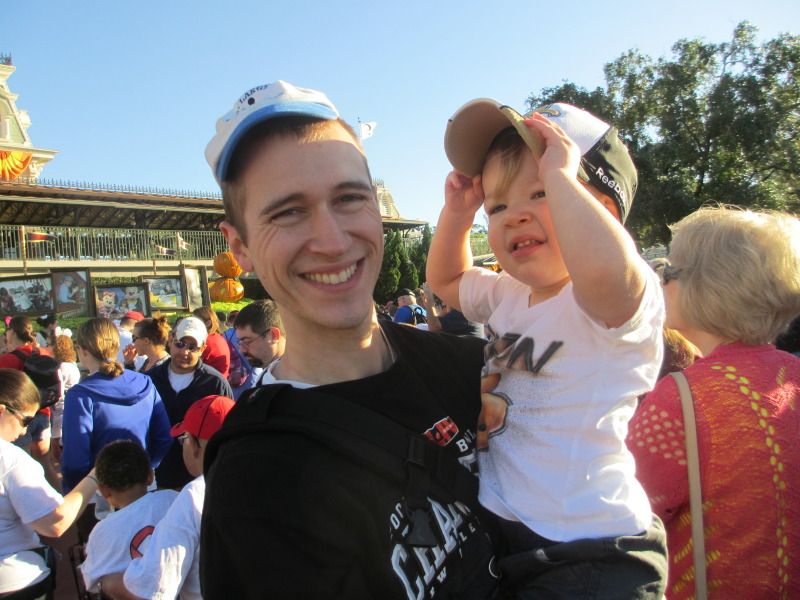 And then...look, someone is up on the train station platform! Here we go, it's time for some magic!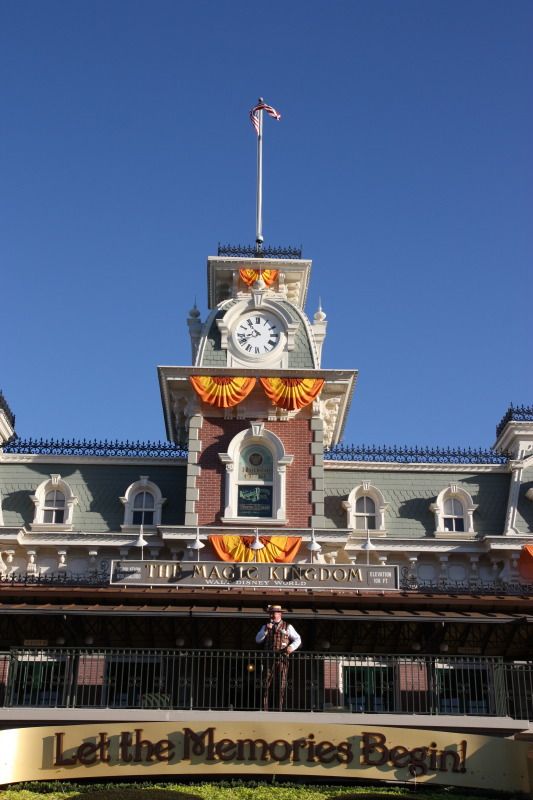 UP NEXT:
Our Magic Kingdom morning!