Ok, we left off with me dreading a ride. Now don't laugh but the ride I was dreading was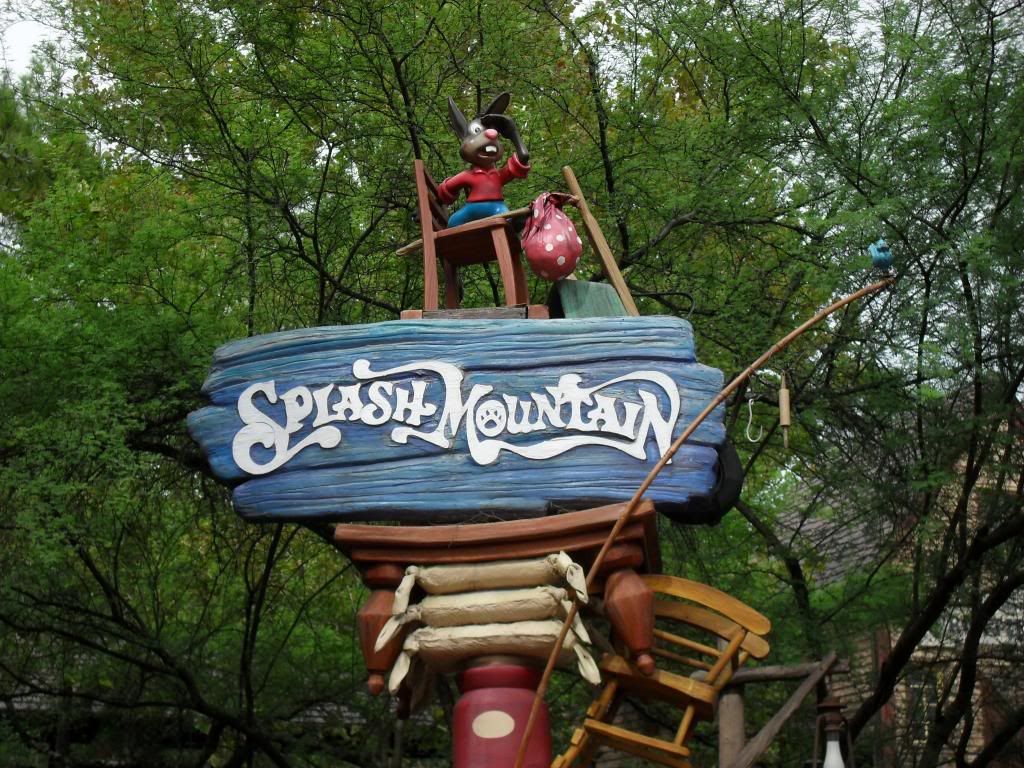 There is a reason I was dreading this. When I last went to WDW in 2000, my Dad and I went on this and the drop turned my stomach SOOOOO much! I felt awful after it. Now, I LOVE coasters but at that time I had never really been on anything big so I hated it!!
Again, there was no wait (we were so lucky) and we got straight on! The whole ride I was singing along to 'Everybody's got a laughing place' to try and keep my mind off the drop and Karl was looking bemused at all the scenery when I saw Brer rabbit being held by his ears over the fire and knew what was coming next. We started to climb and Karl looked at me as it was dawning on him we were going up therefore we had to come down...
We got to the top, had a great view of the park and then...WEEEEEEEEEEEEEEEEEEEEEEEEEEEEEEEEEEEE!!! I am scared no more!! I LOVE it! Doesn't feel bad now must have been because I was younger last time. We barely got wet (yay) and made a promise we would come back later in the day and do it again.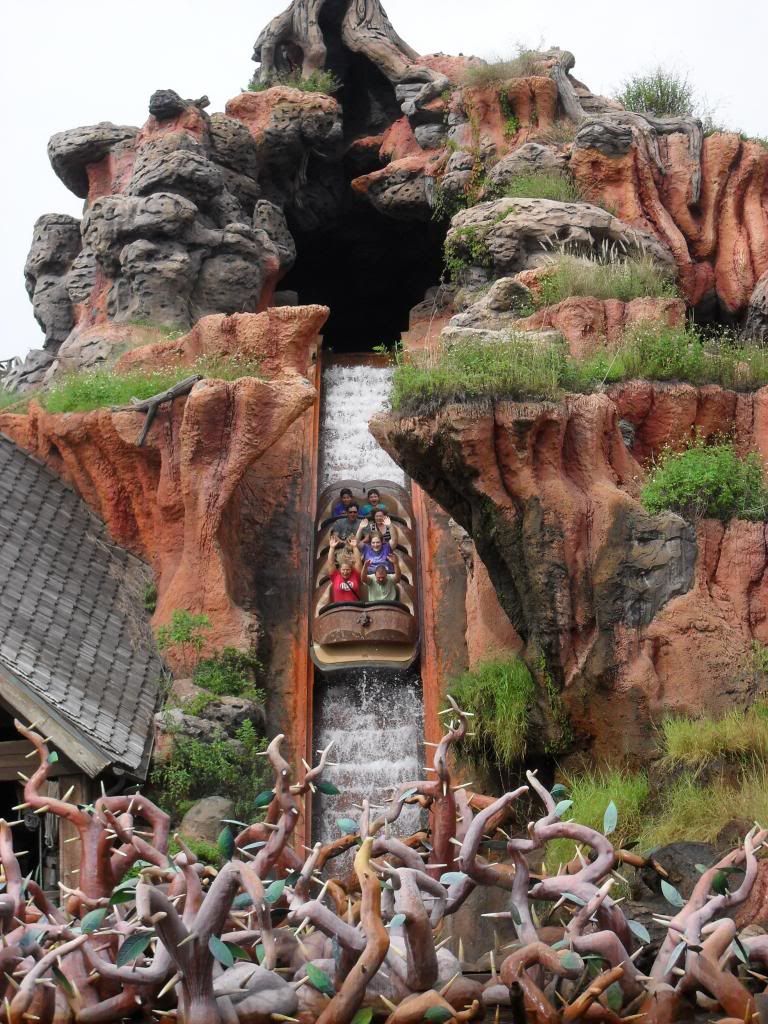 Next was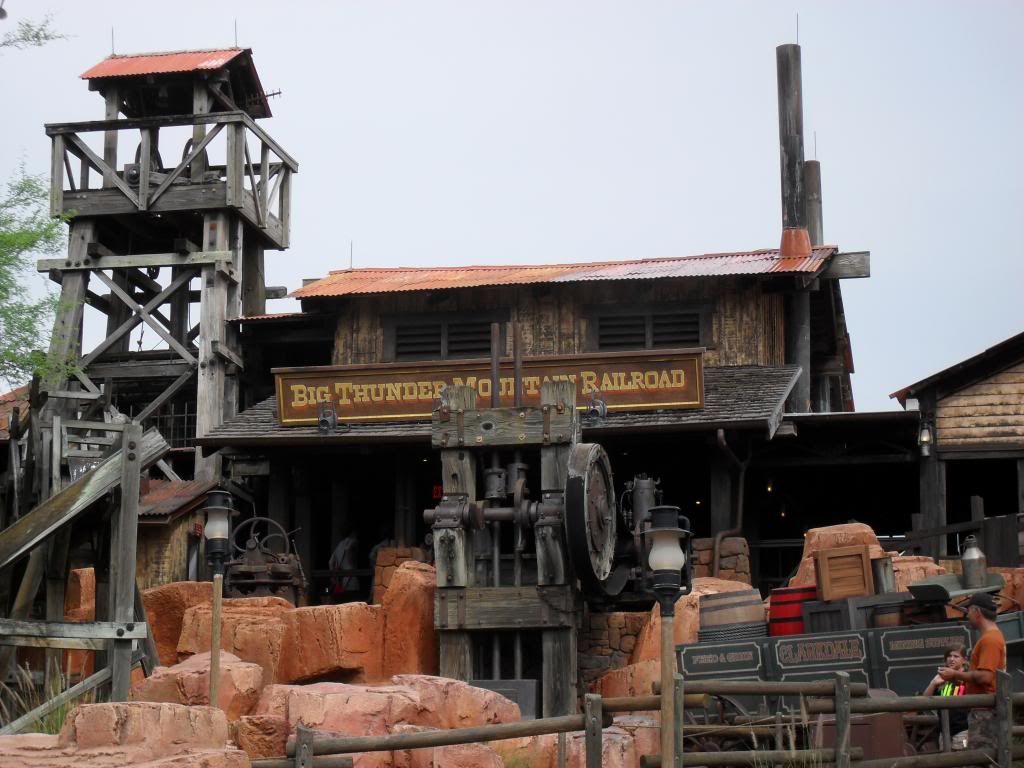 I LOVE this ride!! What a classic! We queued for a little bit for this (about 10 minutes) but it was SO worth it!!! Karl and I loved every second however, we both decided to throw our arms in the air on one of the tight banks on the ride and we both ended up slipping along the seat and squashing each other, ouch!!! We held on for the rest of it!
This was another ride we left wanting to go on again so we pinky promised to do it again!!
We started to wander off to Liberty Square and started feeling a bit peckish. It was coming up to lunch time so we thought about getting just something small to keep us going: CORN-DOGS!!!!
Karl had been going on about these since we booked the holiday and told me I had to try one. So I did and what did I think...it was yummy! Very very nice indeed! While we were eating we stopped and watched these guys! Unfortunately I cannot remember the name of them but they were brilliant!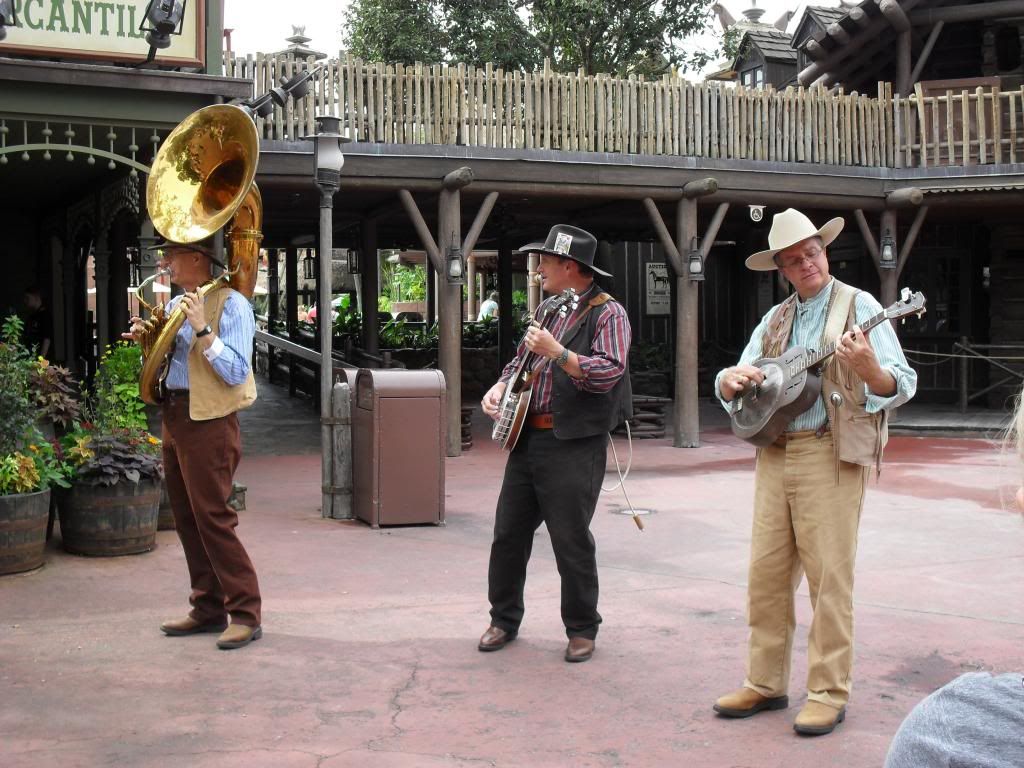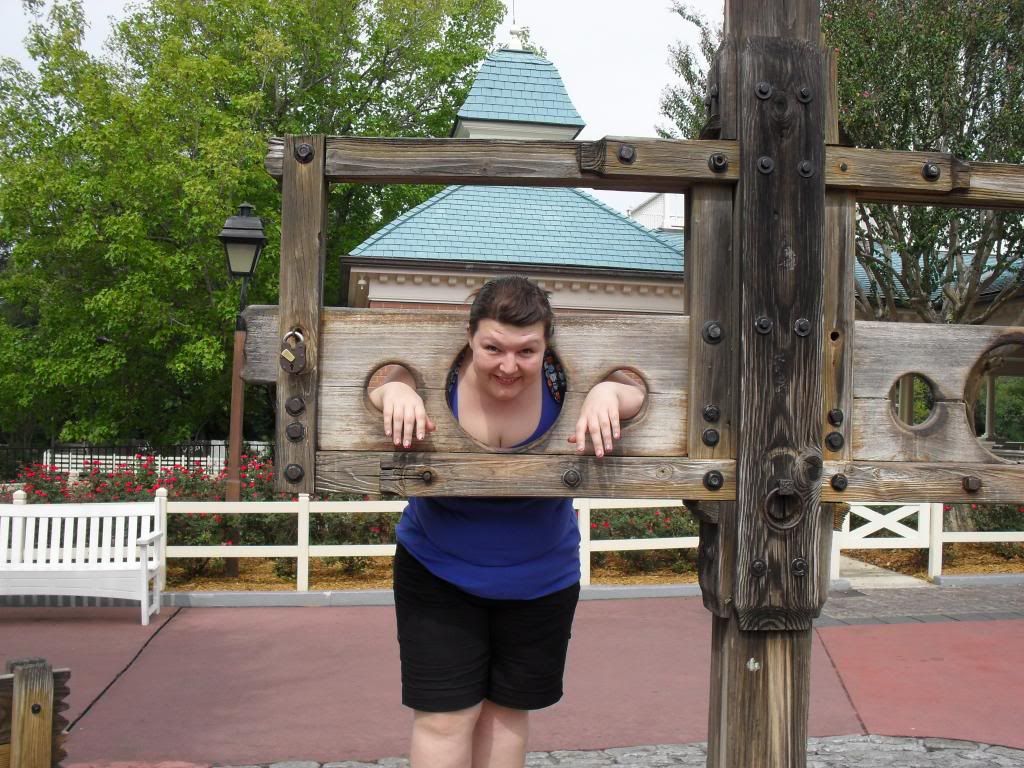 We arrived in Liberty Square but missed out the Hall of Presidents and didnt take a ride on riverboat but headed straight for one of my favourite rides.. The Haunted Mansion!!!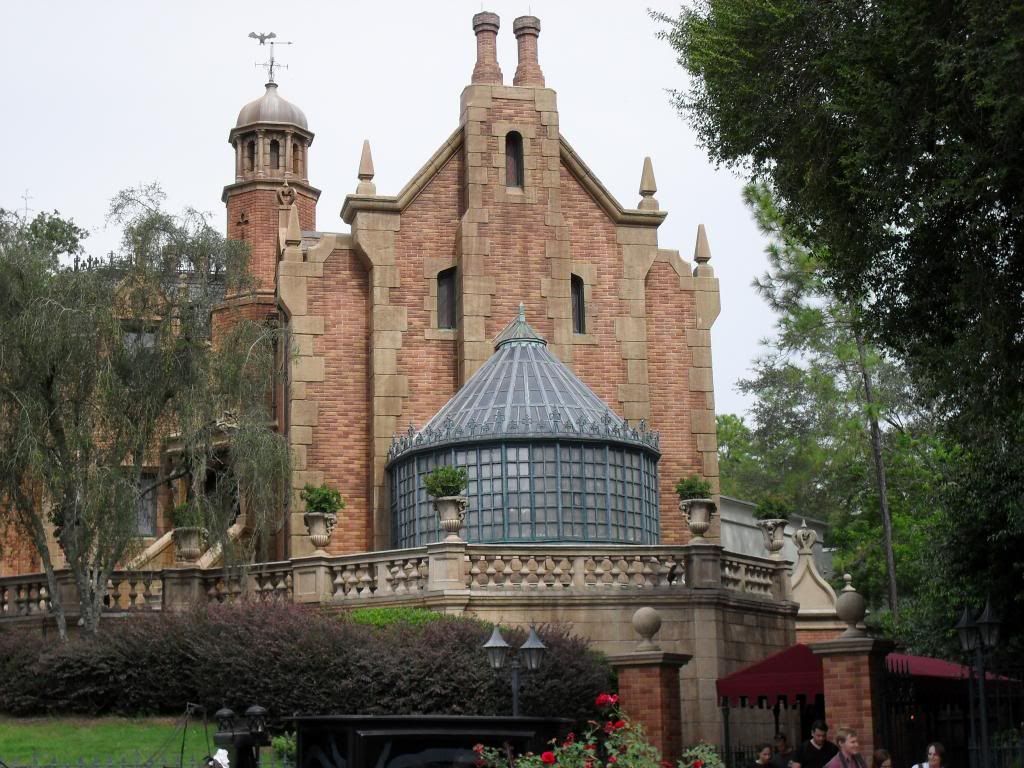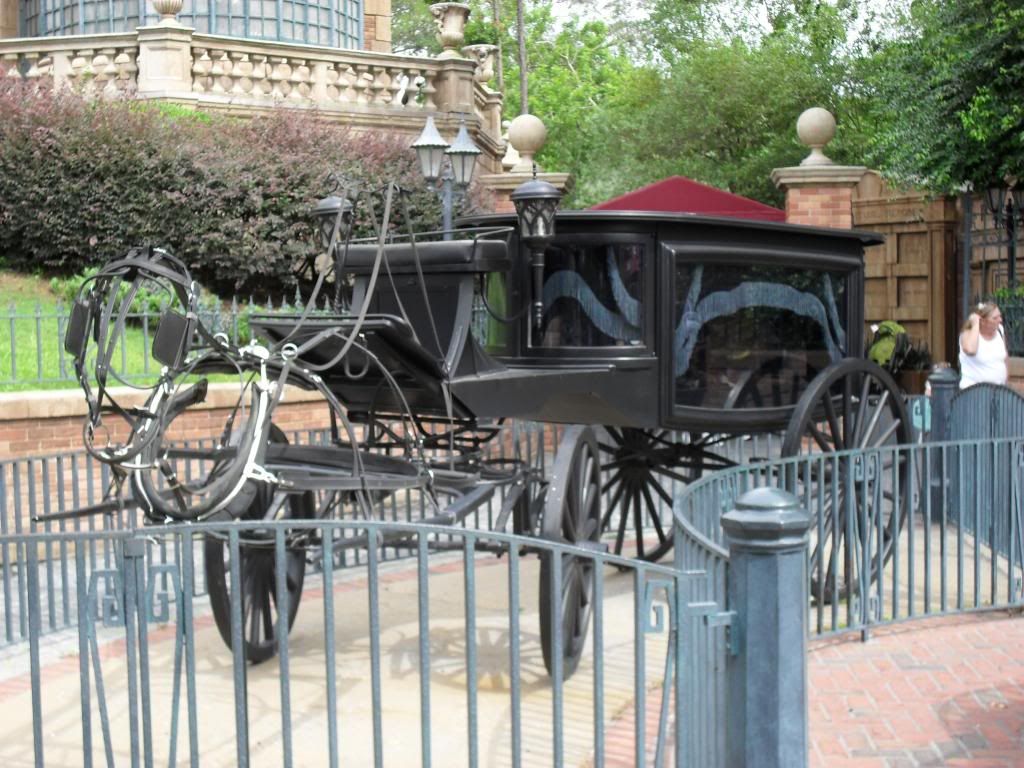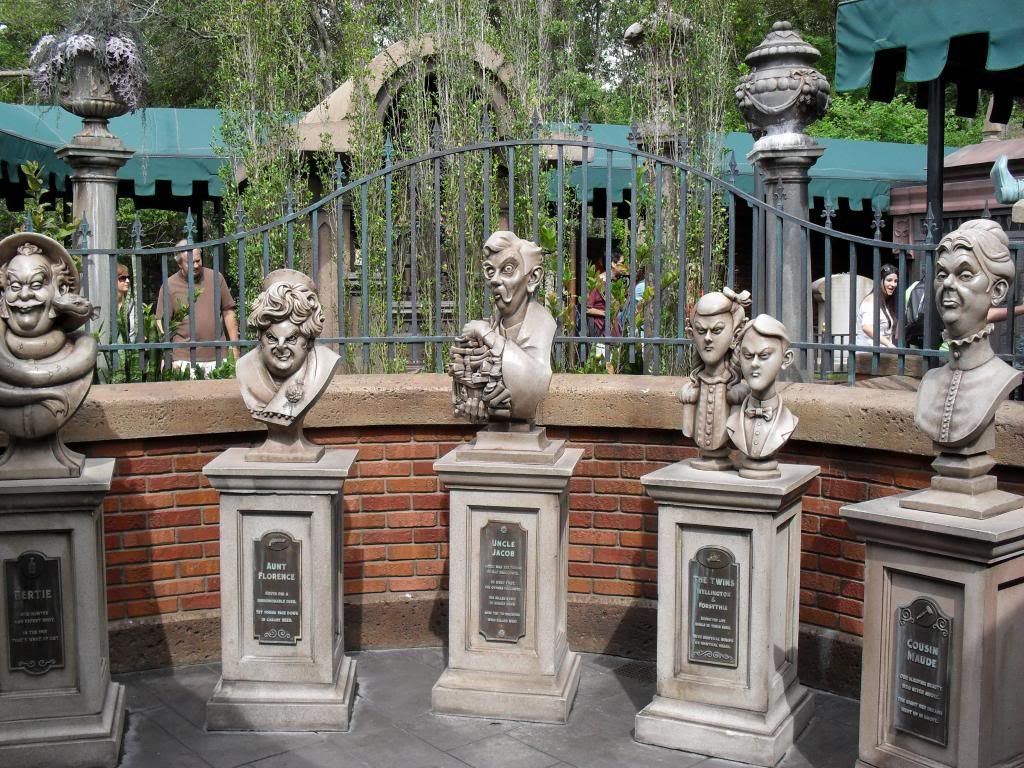 The queue theme was exceptional! As with all the other rides, there was no queue so we took our time wandering through and playing with all the interactive statues etc! What fun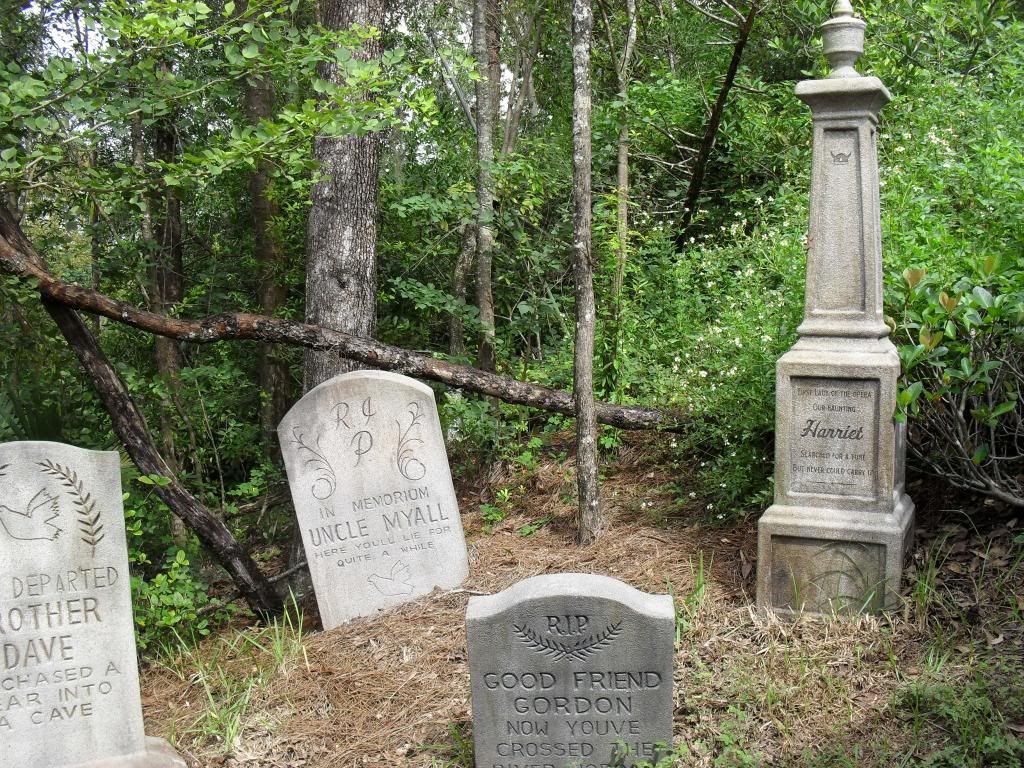 While waiting to get in, I was looking at Leotas headstone and the eyes moved! I gasped and grabbed Karl and said: "Her eyes moved her eyes moved!" Karl looked at me like I had 2 heads and then carried on looking the other way...they moved again!!! "KARL HER EYES MOVED!!!" This time, he looked and finally he saw I wasn't going mental!! What a great feature! I couldn't get a picture unfortunately!
I LOVE this ride so much and I hoped Karl would enjoy it too...and he did! I love the doombuggies, I want one at home! I love the feel of the ride and the dancing ghosts in the ballroom, its all amazing. Karl thought it was brilliant (this was to be the ride we would go on the most throughout the whole holiday!).
After being haunted, we made our way over to Fantasyland. We had a nose at the new expansion, (couldn't really see that much though) and went to Its a small world. I told Karl we HAD to go on this as it is a classic. Karl wasnt so sure though!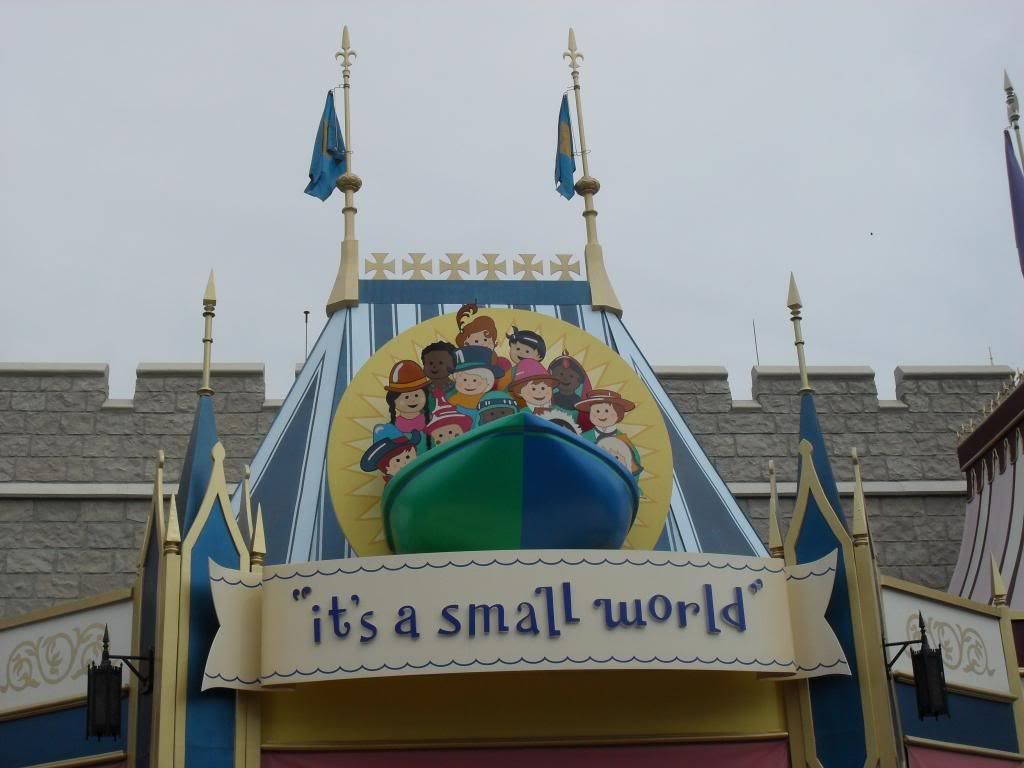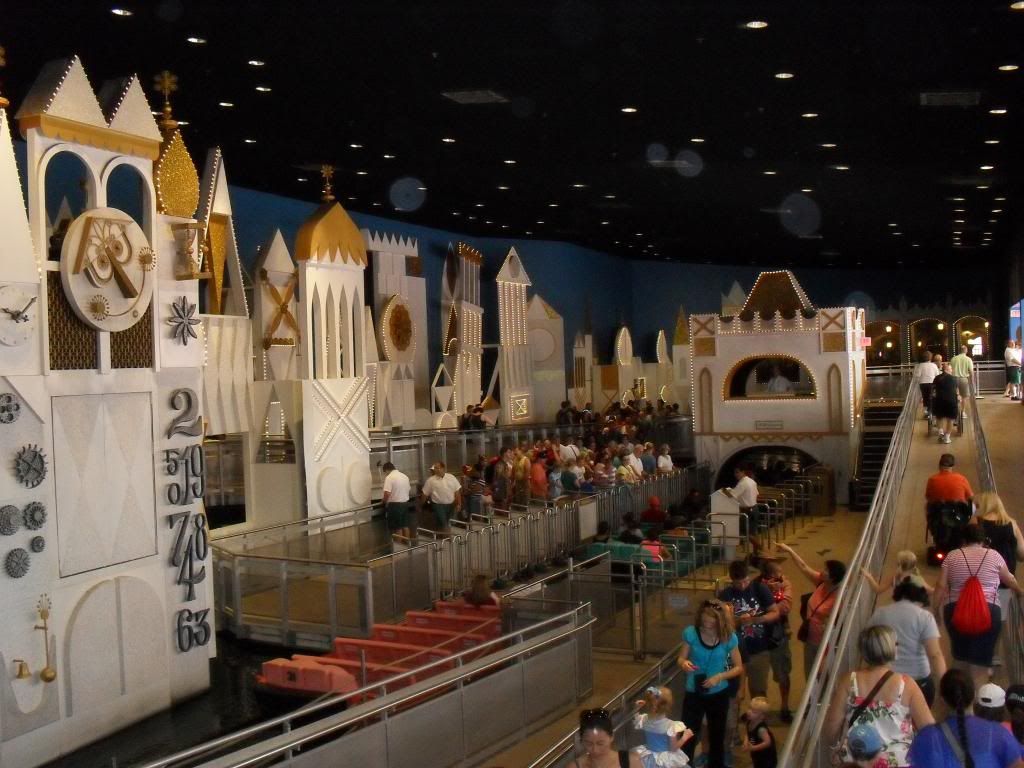 I thought it was cute if a little odd in places but it was very pretty and again I was singing along to the song, Karl had his hands over his ears by the end of it though as the song was too much for him!
Just to annoy him for the rest of the day I kept singing 'its a small world after all, its a small world after all!' I was not popular!!
Continued...