October 2012 - Spooky, Wild, Exotic and a lot of food!
When: 7th - 14th October
Where: Disney's Boardwalk Villas
Who: Me Emma lifelong thing of all things Disney!
DH not as much of as fan as me, but he does enjoy Walt Disney World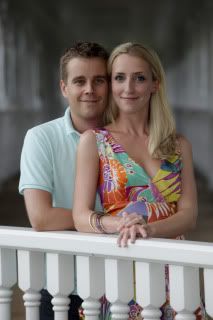 This trip was planned after our honeymoon at WDW last year. I had hoped the new Fantasyland would be open by October (which unfortunately it wasn't... or.... was it?!
) and we wanted to visit during the Food & Wine Festival at Epcot as we'd really enjoyed it in 2008.
After booking this vacation, we were then invited to go to Orlando in August with family so we went to the Disney parks a few times then too! Although for that trip we were staying offsite and with a much larger group, so it was a very different experience to just being the two of us again at our DVC 'home'.
We spent a week at Disney, and then a few nights on the Gulf Coast of Florida with my parents. It was nice to have a two-centre trip as it felt really long and relaxing. Plus we were really fortunate with the weather, no rain or thunderstorms and every day it was around 85-90 degrees!
While at WDW we spent time in all four parks, as well as doing some extra events which made this trip really special