Day 8 – Disney's Hollywood Studios – The Cheesecake Factory
Our park visit today was to Disney's Hollywood Studios.
We arrived at the parking lot around 8:45 and decided to walk to the entrance, since we had just missed a tram. Arriving at the bag check, the lines were huge, so Emma and me made our way towards a Photopass photographer to have a few photos taken, whilst Sue joined the bag check.
Once cleared, we made our way to the turnstiles, which were moving quite steadily. As we reached inside, rope drop was just happening and so I joined the organised walking race to get some FP's for Toy Story Mania, whilst Sue and Emma made their way to the entrance of Tower of Terror. Surprisingly, the FP machines were very quiet, as most of the convoy had headed straight onto the ride. For some reason the FP machines were being manned by CM's and so I handed over my three KTTW cards. I had a return time starting at 11:15, which would allow us to get some brunch after going on a few rides. I wandered back at a much slower pace and I eventually met up with Sue and Emma standing in a long line at the entrance of Tower of Terror. It was now 9:10 and this ride still had not started to load? Eventually, with no explanation, the line started shuffling forward and we were soon in the library watching the TV trailer.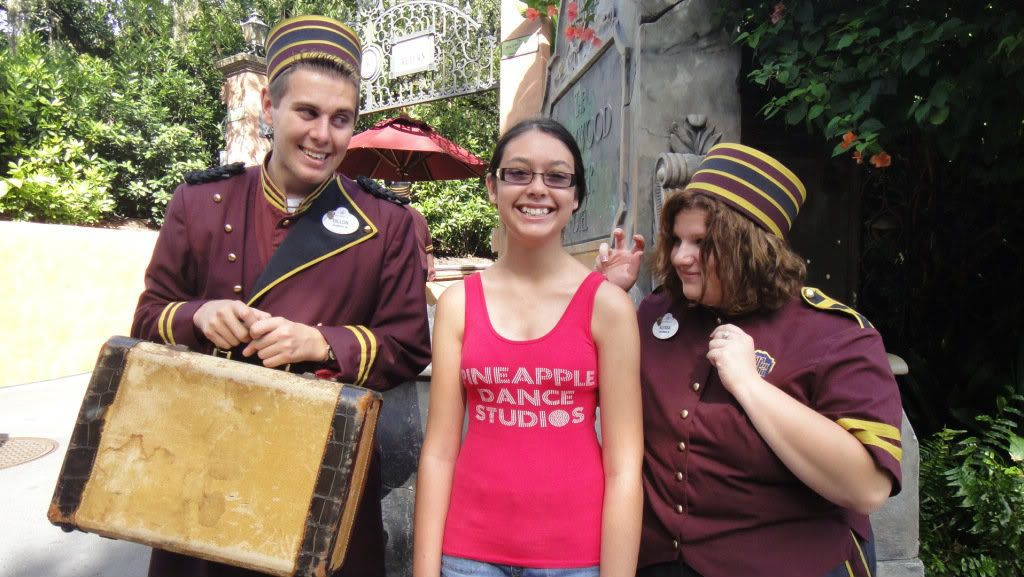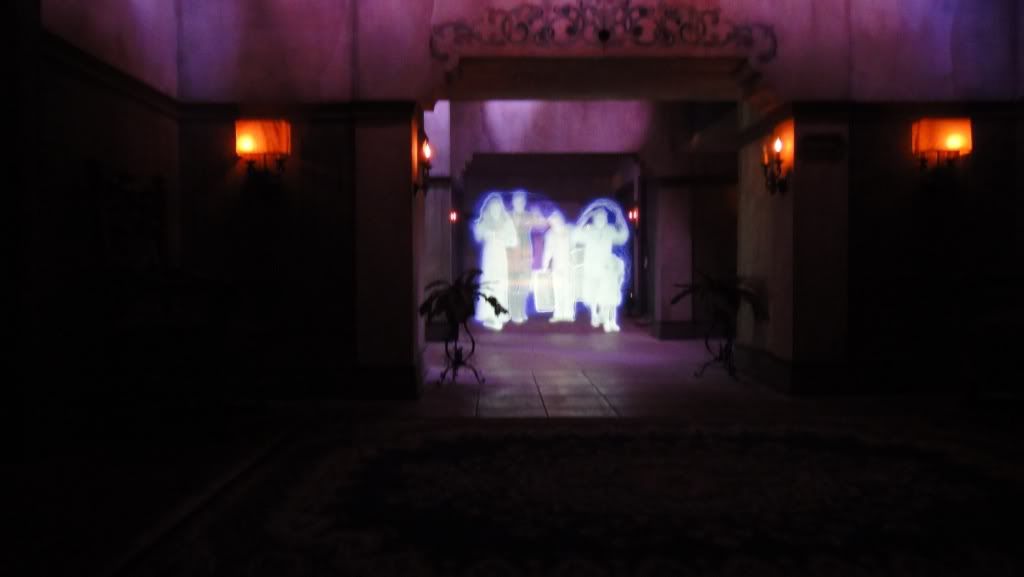 The drop sequences seemed to last for quite a long time (not that we were complaining) and we decided to ride immediately again before the lines got too long. Exiting for the second time, Emma and me decided to have a blast on Rock n Roller Coaster.
Taking the standby line, we were ready for launch within 10 minutes.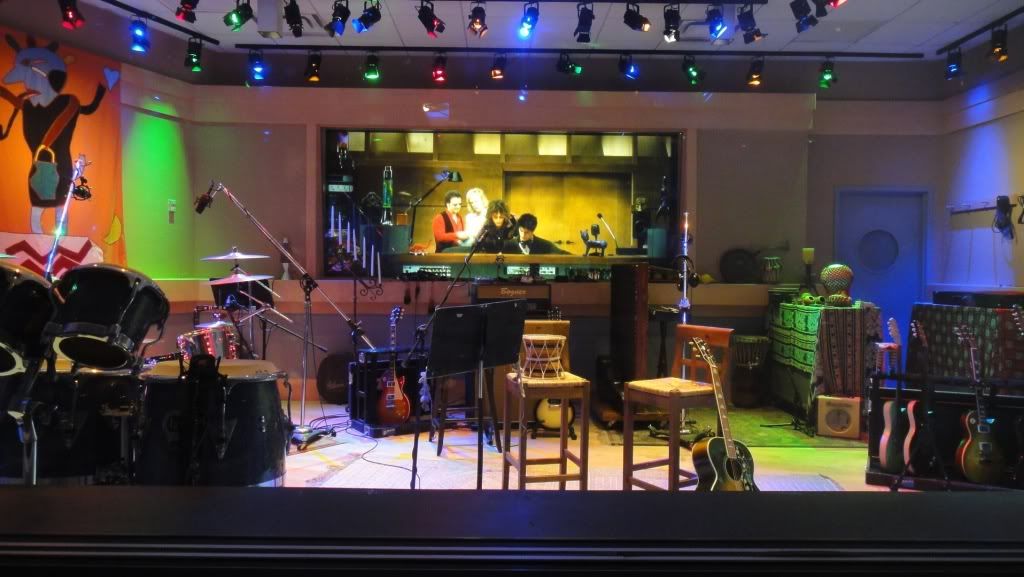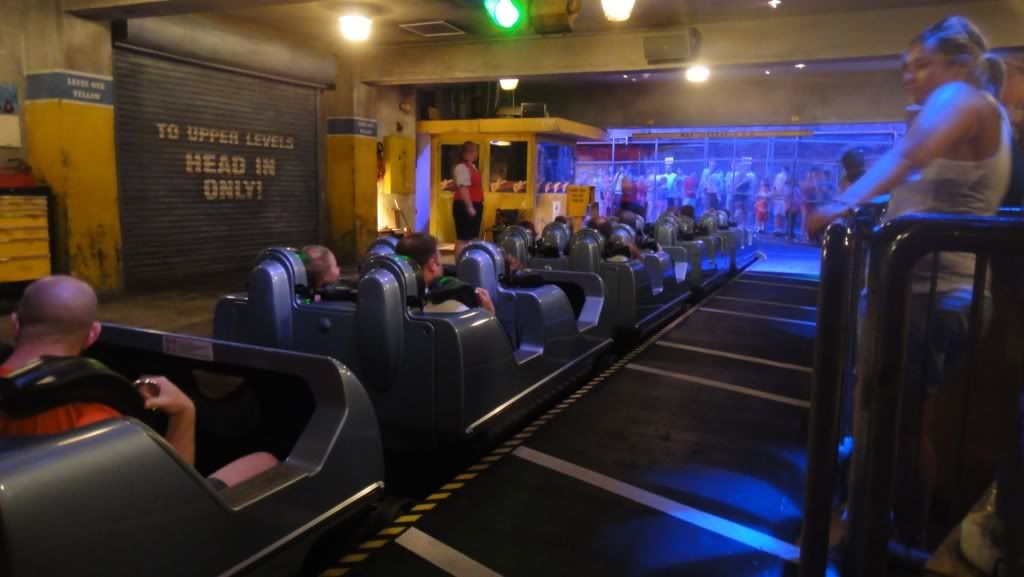 I took some rear facing video looking back at us both during the start. Needless to say………it was a bit shaky! Stomach churning over, we made our way to Starring Rolls for a bite to eat.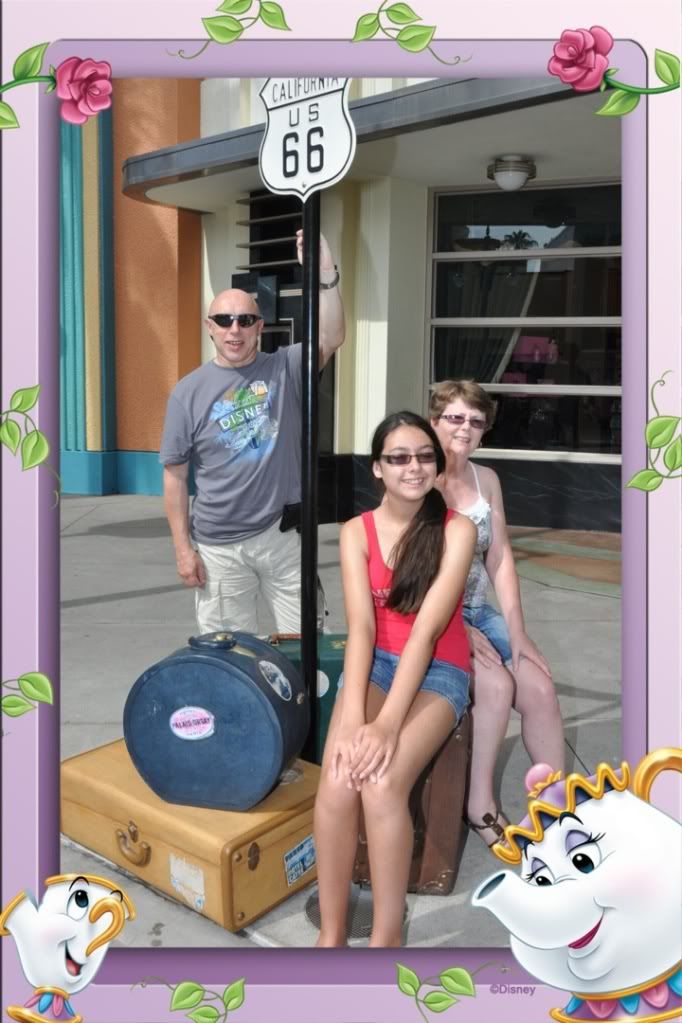 A family was just leaving and so we bagged the vacated table, before Sue headed off to get some food.
Nigel: Croissant - Orange Juice.
Sue: Cherry Danish - Orange Juice.
Emma: Chocolate Muffin - Chocolate Milk.
Next up, we headed across to The Great Movie Ride. We only managed one loop of the big screen film clips before being seated into our vehicle. It was the cowboy scene this time and our guide was well into character!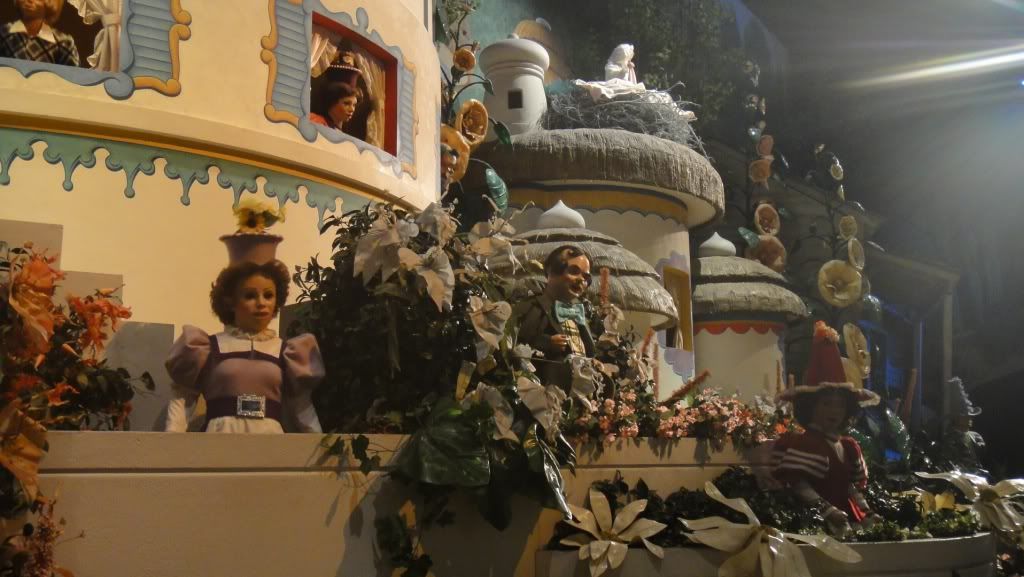 Our FP window was now open, so after exiting the ride it was a short trip around the corner to Toy Story Mania.
Not much queue here and we were riding within a few minutes. This ride is just not long enough, although my arm was aching when we got outside!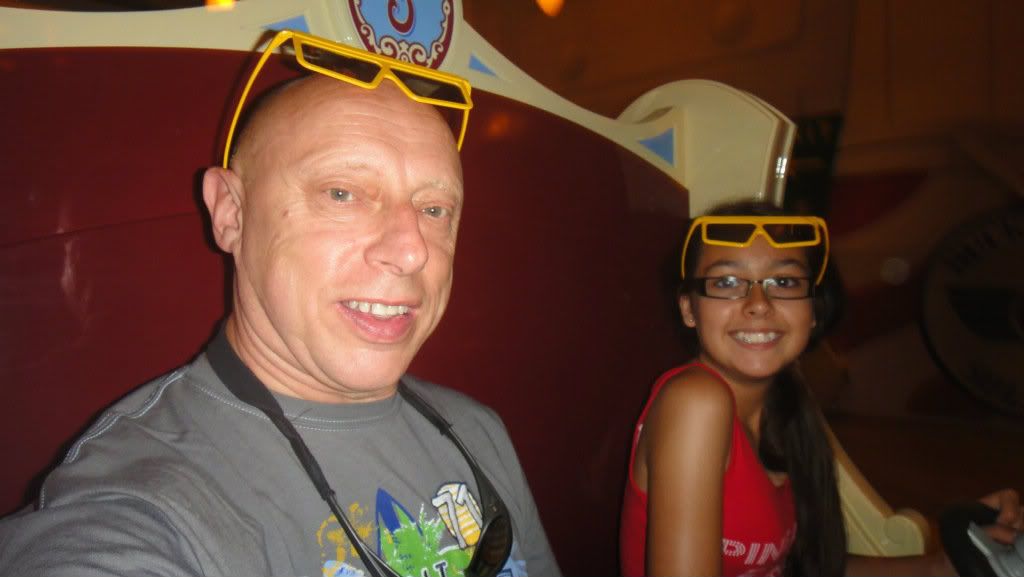 It was approaching lunchtime and the sun was very hot, so we decided to chill for a few minutes with a ride on the Backlot Tour.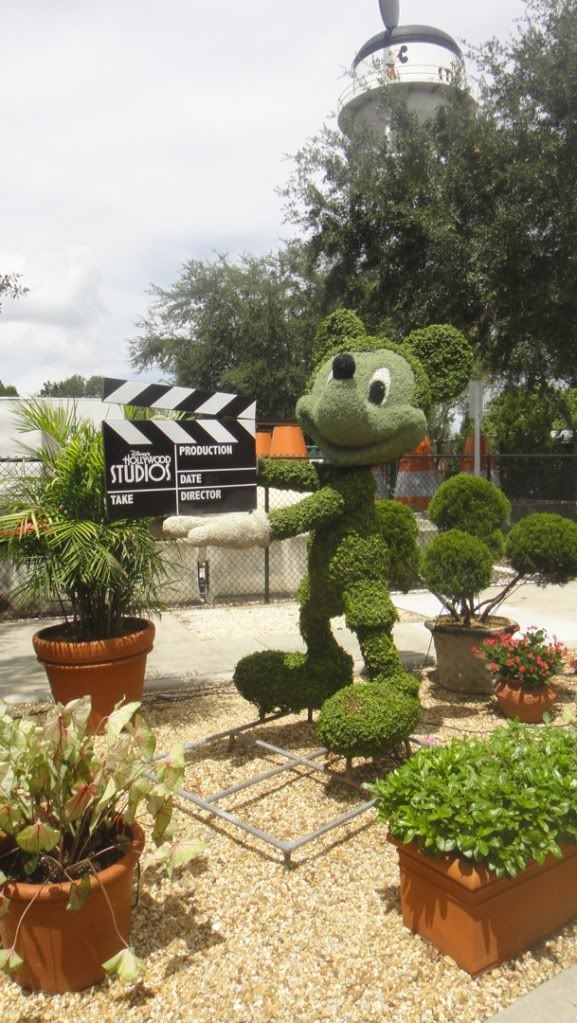 The sit down value of this ride, far outweighs the actual tour content. I feel it is starting to look dated now. The Writers Stop was our next port of call, where we all crashed out on the settees, whilst having a browse of some books. Sue sampled a Carrot Cake Cookie Sandwich after reading about them on other trippies and gave it a big thumbs up.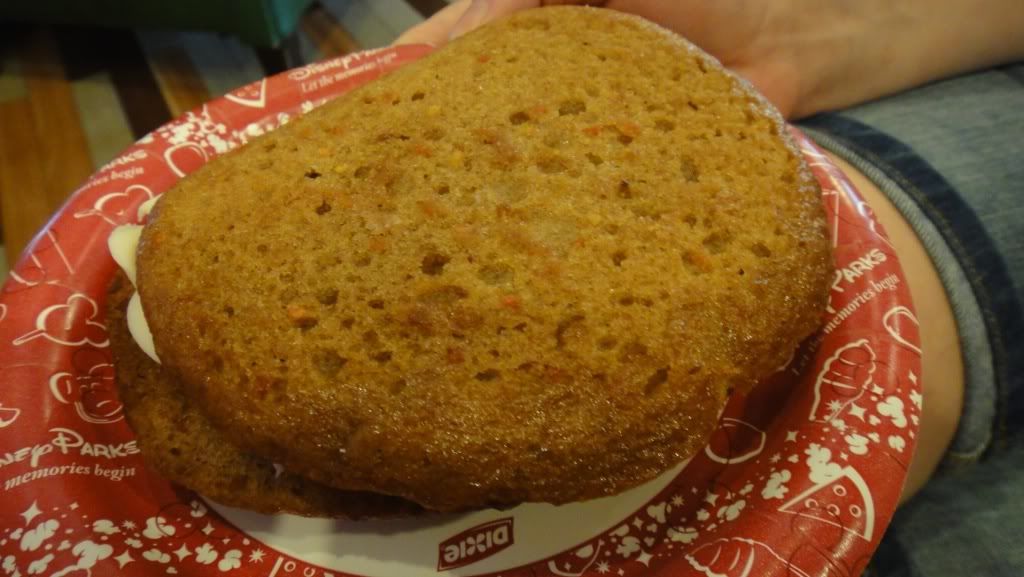 Whilst we were in the shop, a film crew appeared to shoot a trailer with one of the American Idol contestants, for a show later in the day. Pool time was calling and so we headed back towards the park exit via the shade of the various shops, also grabbing a few more photopass pics on the way.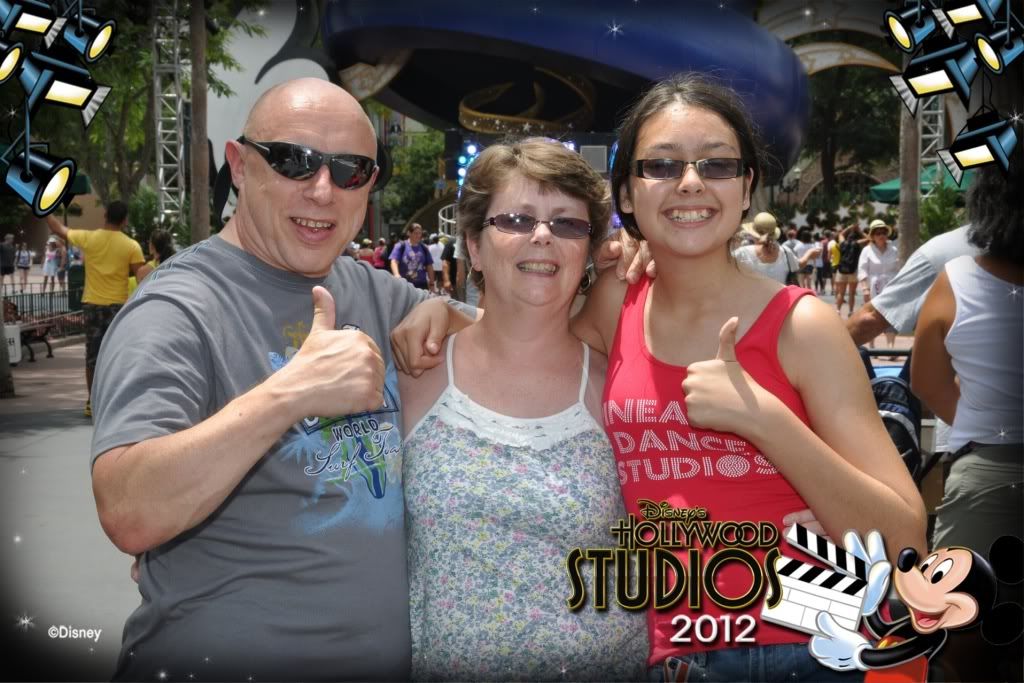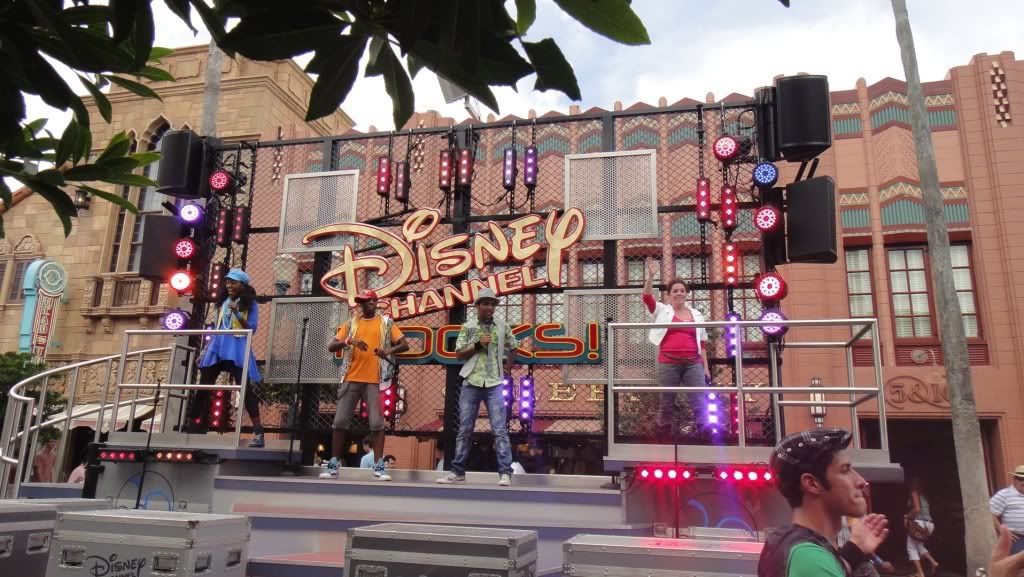 Back at OKW, Sue gathered some clothes together for washing, and we all made our way to the pool. It is a good set-up around Millers Road pool. Load the washing machine and then jump in the pool, what a great way to do the washing! As usual, the approach of the afternoon storm, cleared the pool earlier than we would have liked, but back at the room, this allowed some more iPad time browsing the internet.
Continued in the next post ……………..