Friday October 26th
Started out with a traditional yummy camping breakfast before we headed to the Magic Kingdom. First stop: the town fire hall for my firefighter hubby. Not sure why all firemen have a fascination we going there, but they do. Lol.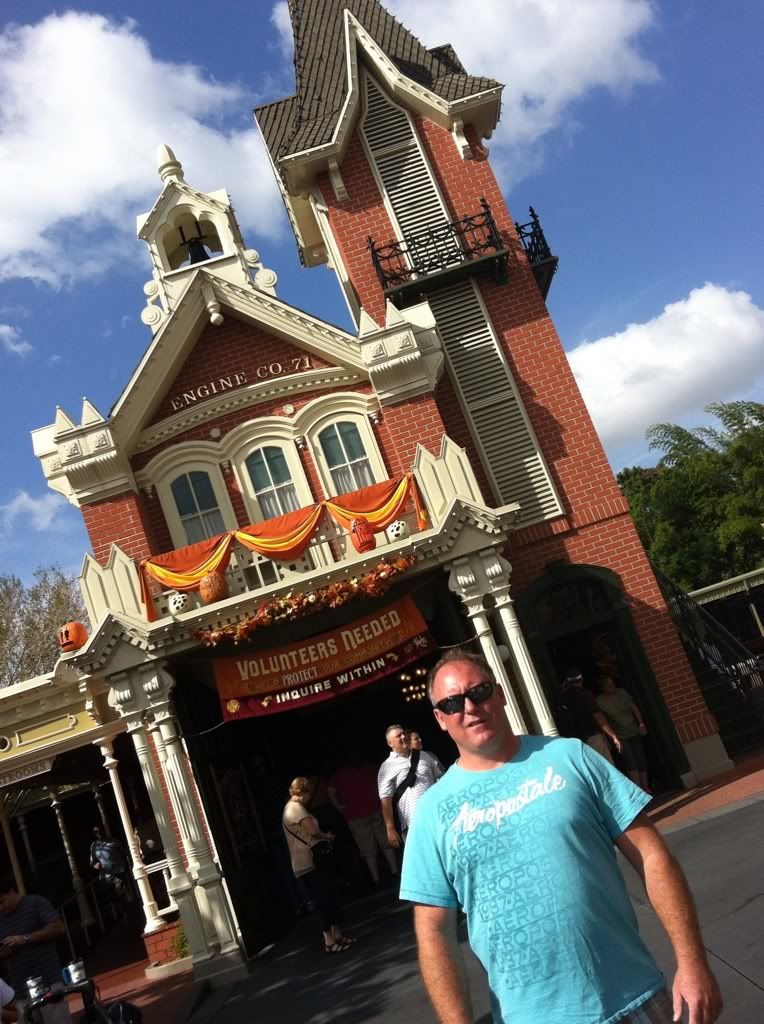 After a train ride we saw that Splash Mountain was down but we grabbed fast passes in case it came back up, went over to ride Pirates of the Carribean and tour a bit.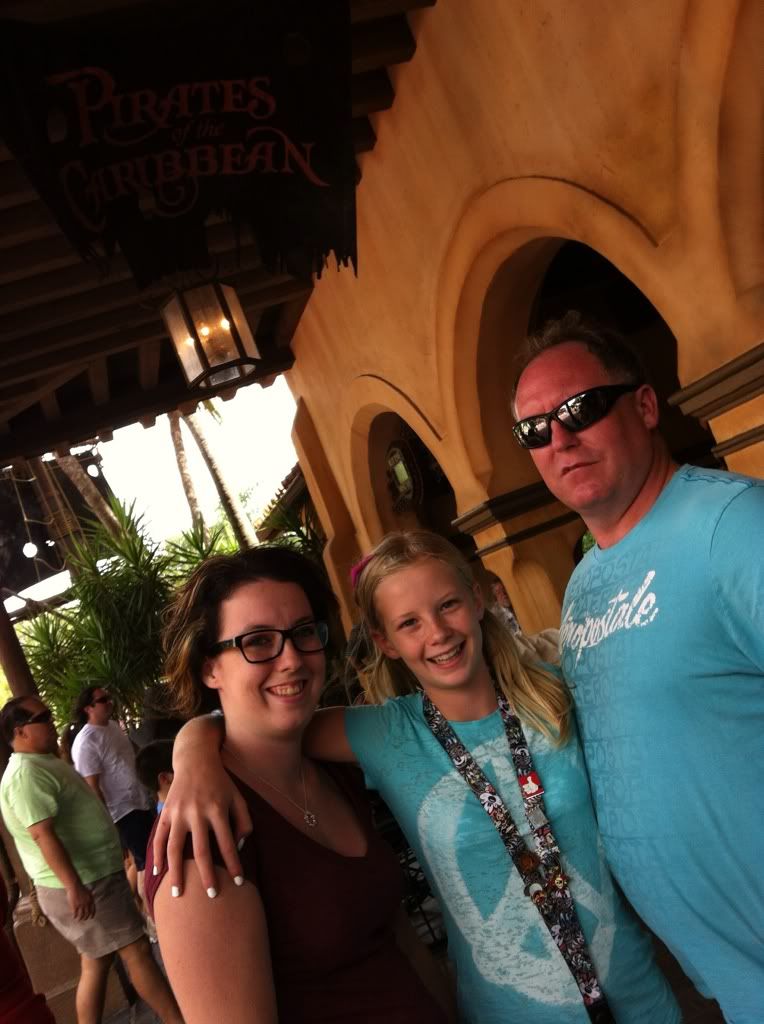 Had a delicious lunch at Pecos Bill. We'd never ate here before and loved the toppings bar for the burgers!!!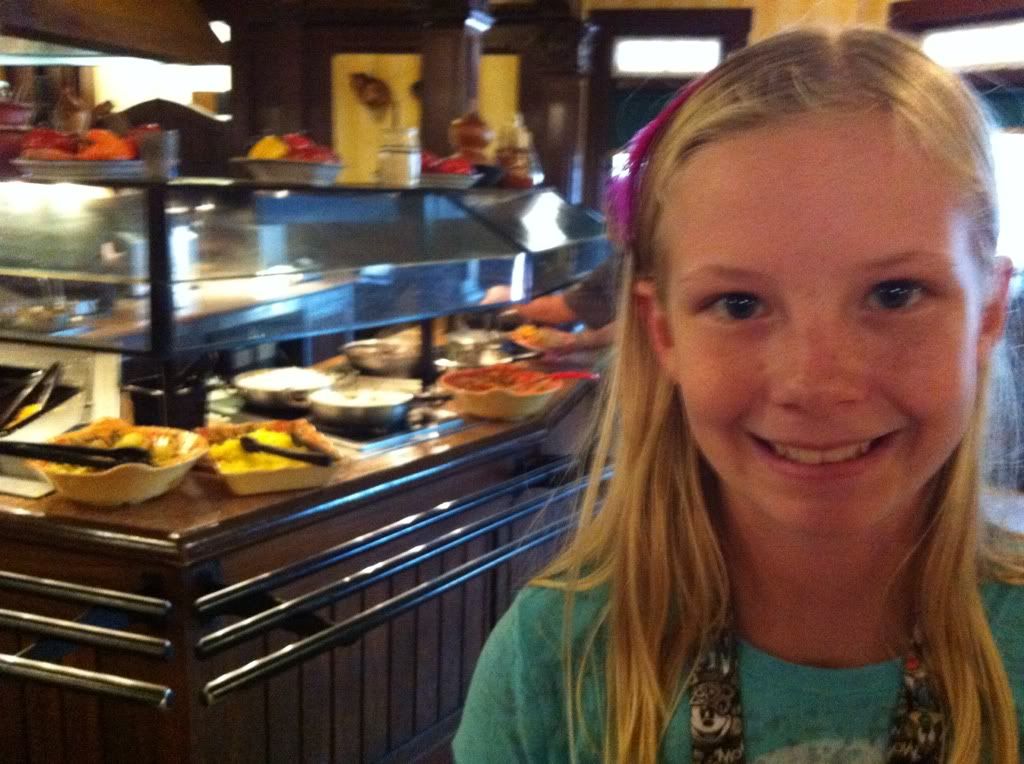 Went back to ride Big Thunder Mountain and do the meet and greet with Jessie and Woody. Splash was open again yay. Or maybe not so yay. Myself and oldest dd had never been on before so we rode together. Had a blast. Even 'Gangnam styled' the attraction photo. And then.... The ride malfunctioned. We were stuck on the ride for about 25 mins before they got us all off and escorted us from the ride.
I have to say it was a total first for us. Lol.
We decided since Hurricane Sandy was blowing pretty good to head back to the trailer to double check. That was halted as the girls needed to see the princesses at town square. Hubby and I sat on the rocking chairs and relaxed, people watching as it was MNSSHP and the people coming in had some phenomenal costumes.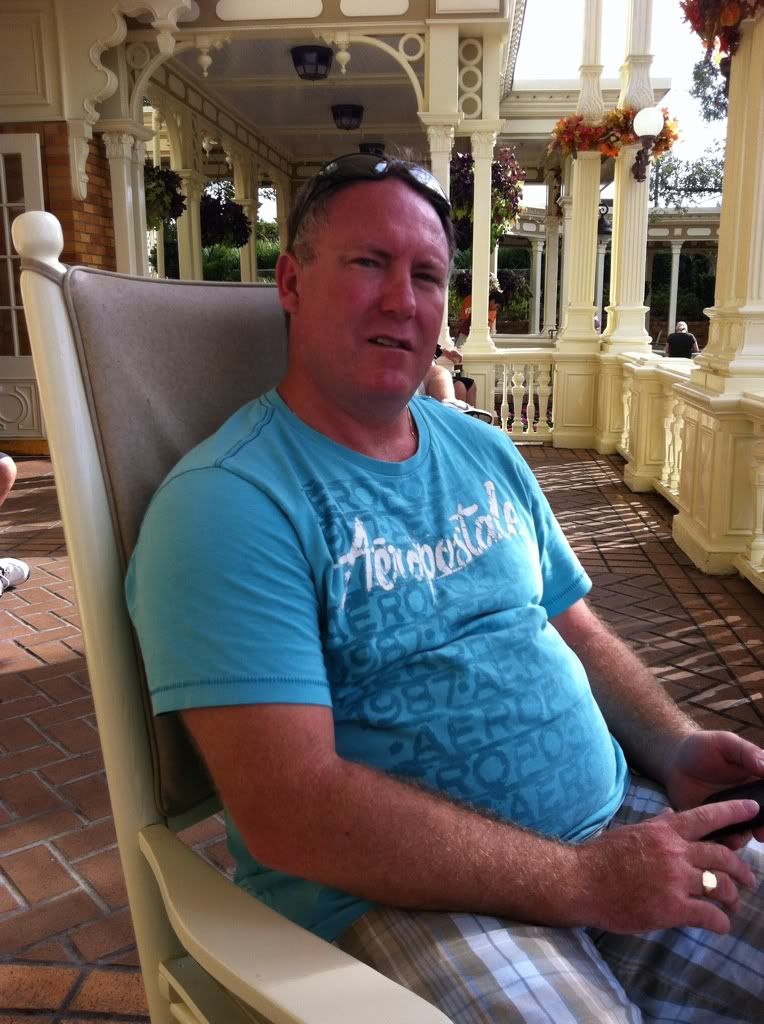 Watched the flag retreat and headed to the boats. To our amazement none of the boats were running. I assume from the crazy winds. Had to take a bus instead.
Got back to the trailer and pine needles were everywhere lol. Bit of sweeping, some BBQ'd sausage and beans and a glass of wine made for a relaxing dinner. Talked with our friends who should be arriving tomorrow morning but they decided to keep driving as the hurricane made things uncertain. We waited up til they arrived just after 1am. They enjoyed sleeping in the parking lot of the fort. Lol. Better than in the path of a hurricane.....