We just got back from our first trip to the Wilderness Lodge Villas. Our trip included me, DH, DD(7), DS(4) and DD(1). We tend to spend a good bit of time at the resort, all of my kids do well taking an afternoon break, and none can hang at the parks too late at night. We enjoyed time at the pool, Cubs Den, Arcade, and one of DS's favorite movies played on the beach one night.
We stayed in a dedicated 2BR on the 5th floor, our view was of the woods and Bay Lake. The room was large, clean and we enjoyed seeing some of the Electric Water Pageant from the balcony. If we looked sharp to the left we could see some of the fireworks from the Magic Kingdom each night.
To the left:
Straight out to BL where the EWP was visible at night: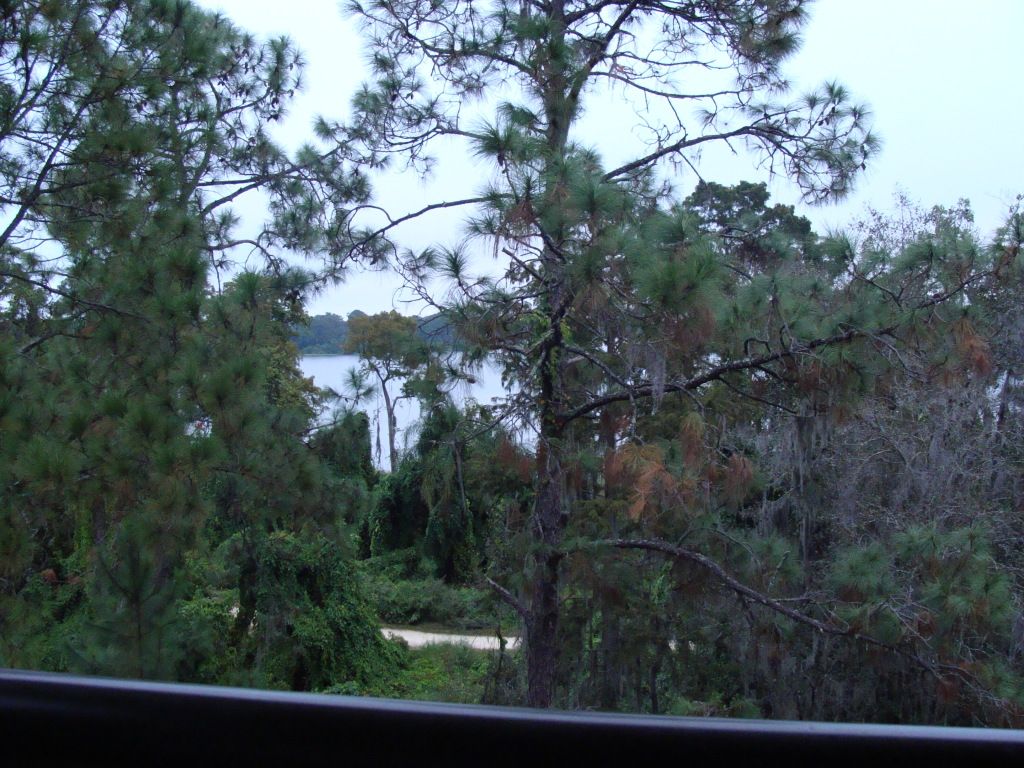 I didn't take any pictures inside the room. We loved having the kids in their own room, the baby stayed in a portable crib inside the closet in the 2nd bedroom. There was plenty of room and it was perfect to put the monitor and the noisemaker in there. She slept great and it was nice to have her in her own space for afternoon naps as well.
It was fun to take the boat from the resort to the MK. Here are a couple pics I caught from the path to the boat on our way to Rope Drop one morning: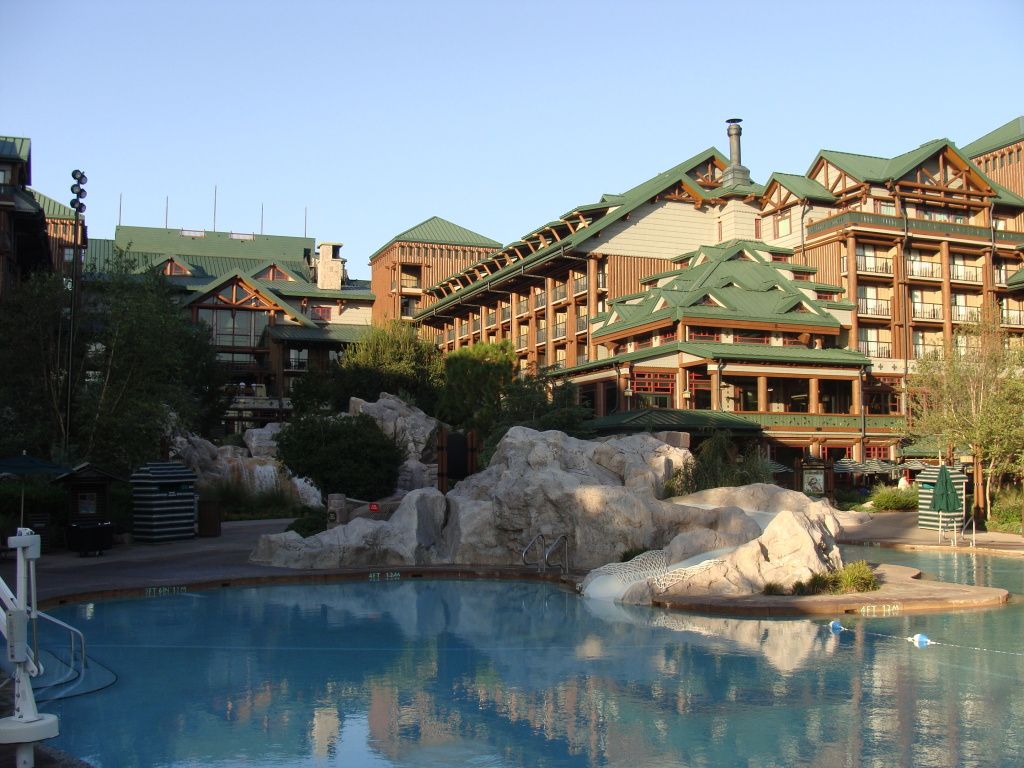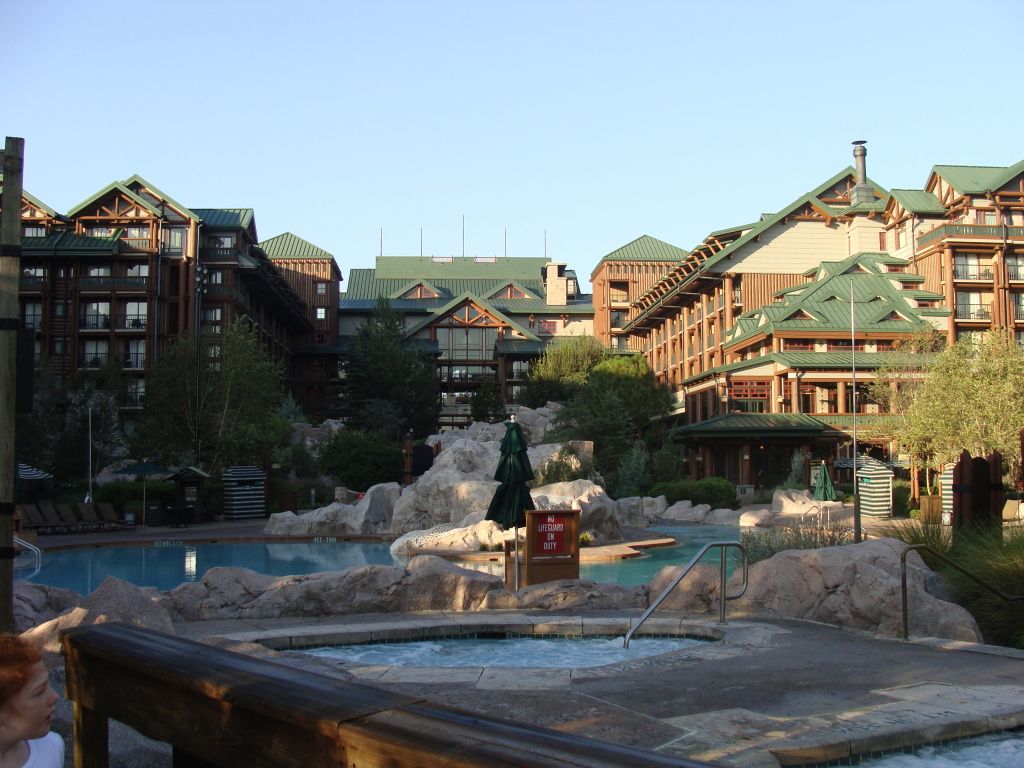 The big kids enjoyed the pools, the slide was fun and my DS loved the hot tubs. The baby was a bit more challenging at the big pool. She was happy in the baby pool for a little while, but really struggled being held in the water of the main pool. I spent a lot of time walking her in the stroller on the paths surrounding the pool area. (She loved seeing the geyser go off!)
In front of the waterfall between the resort and the main pool: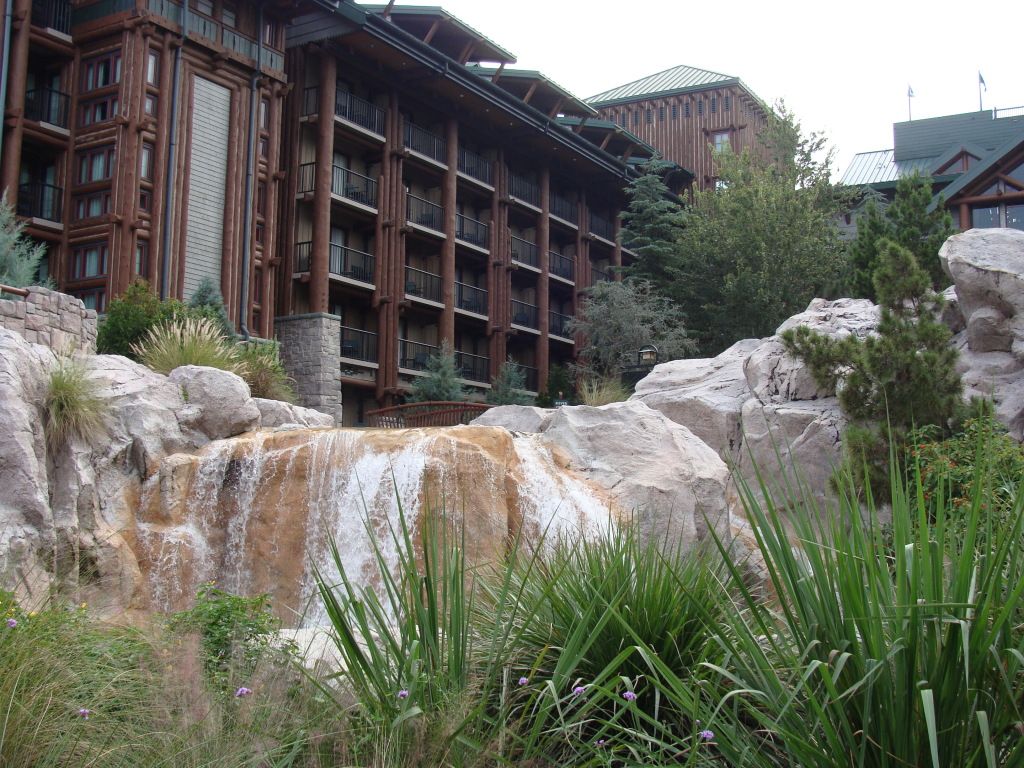 The bubbles were a huge hit in the Hidden Springs pool. Here is one of the baby and DS where you can see the bubble jets behind them: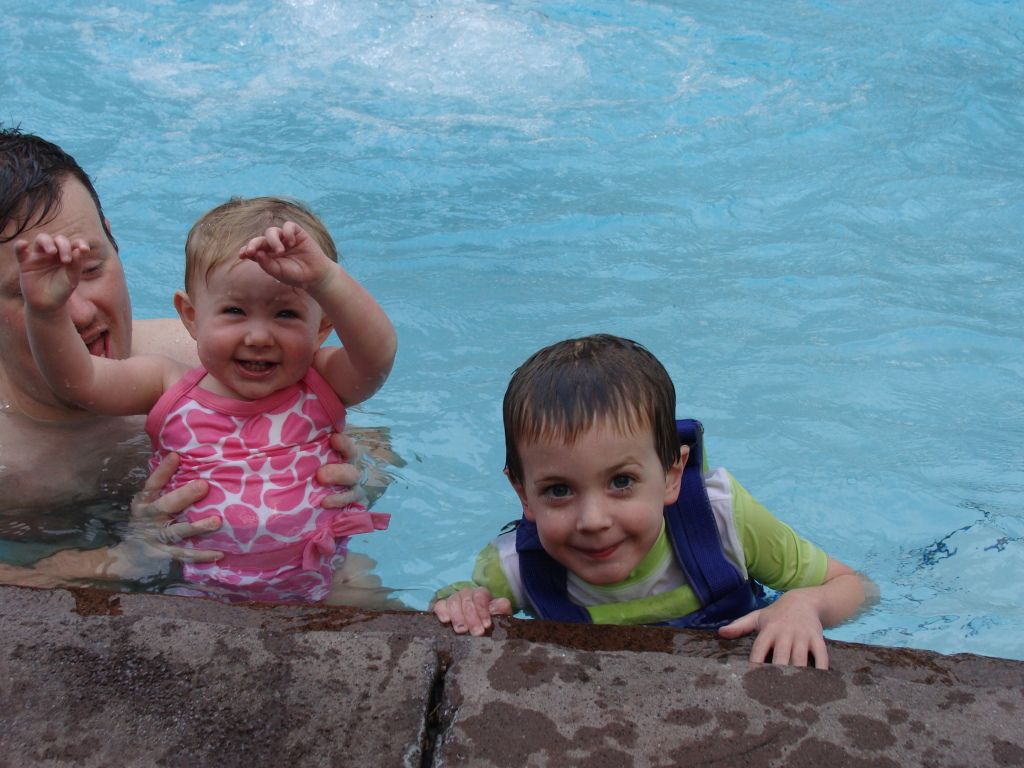 We swam every day but one, it was a bit rainy and the baby was happy sleeping the afternoon away. I took the big kids down to the Cubs Den for craft time. Both enjoyed playing there and at the arcade while she napped.
Up next: A few shots of the new fantasyland and an afternoon at the Paddock Pool!